Hairpieces such as hair wigs for women and hair toupee or topper for men seem to be innovated every few years. And recently, people have felt hard to tell apart between hairpieces and natural bio hair. The reason for that may lie on what people use, and the lace frontal hairpiece is widely chosen for a natural look.
What is a lace frontal hairpiece?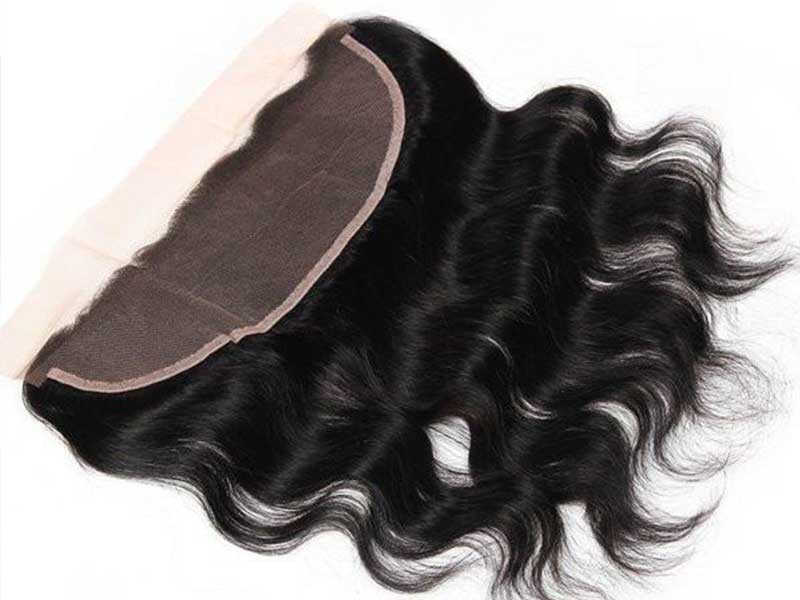 A lace frontal hairpiece is NOT a full wig. It is a part of wig going from ear to ear made by a lace in which manufacturers directly knot hair from some hair bundles to make the frontal with a natural look. At the back of the lace front hairpiece, they sew some more machine weft hair (a hair weave) to complete the look.
Lace for lace frontal hair pieces
Lace front hairpiece made with different laces, namely French lace, Swiss lace, and HD lace. French lace is a durable and thick base for making a wig. Because it is thick, it is detectable. Swiss lace is thinner than French lace. It is a standard wig base for making a wig. This lace is hard to detect since many companies offer it with different colors to match users' skin tone. The last one, HD lace is the newest and thinnest base for wig making. It's super thin and invisible texture, making it blend perfectly to your scalp. Of course, no one can even think you are wearing a wig.
Similar posts:
Why use a lace frontal hairpiece?
The first aim of using lace frontal hair pieces is to protect your hair against damaging.
Moreover, it is flexible in styling hair. Compared to closure hairpieces, lace frontal hair pieces is much more versatile to get various hairstyles. The reason for that is that the hair of the lace front hairpiece can be held back while that of the closure piece cannot. Lace frontal hairpiece goes from ear to ear so you can wear it flexibly, on the left side, right side or in the middle. The hair also allows you to have a high up hairstyle, you can style it in a high ponytail, high bun or pulled-back hairstyles while others will never think you are using a hairpiece. What's more, those who suffer from hair loss or thinning hair can wear lace frontal hairpiece since it can mimic your natural hairline.
How to use lace frontal hairpiece?
You can install the hair system in many ways such as using a bonding agent or clips. The most popular method is to sew the hair weft at the back of the lace frontal hairpiece and adhere to the hairline down. The spare weave can be attracted around the lace frontal. Many women choose sew-in lace frontal hairpiece because it can last for a long period, provide a natural look and cost much lesser than other types of hair wigs' installation.
Now, you may wonder how to sew in lace frontal hairpiece, so keep reading! Today, Lewigs will share some tips which help you to manage to sew in lace frontal hairpieces.
A step-by-step tutorial on sewing in lace frontal
Step 1: Preparation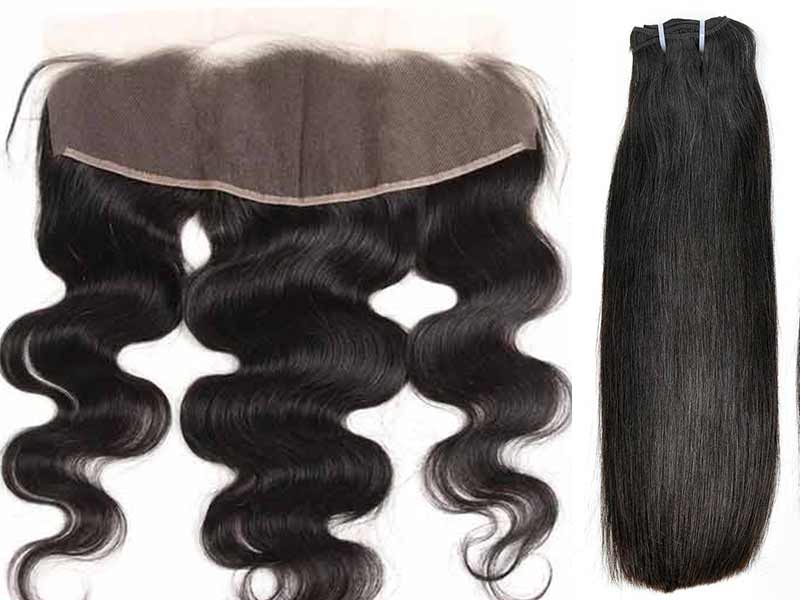 Prepare a clear and invisible needle and thread ( so after sewing, no one can notice that you are wearing hairpiece)
Put the threaded needle next to the spool
Step 2: Starting to sew in
First, braid your hair in cornrows (small parallel braids from front to back). Then, put the hair system onto your head and align it into the place where you want your hairline goes exactly to. You place it so that the front will go along your hairline, you can adjust it a bit lower or higher to see what is best.
After determining the place for the hair, use hairpins to keep it in place. Then start to sew, begin right from above one temple to another, then around to the sides (make sure no thread will be too visible at the very top).
To make the frontal lace lay flat onto your head, it is crucial to guide the needle under the braid.
Step 3: Finish the look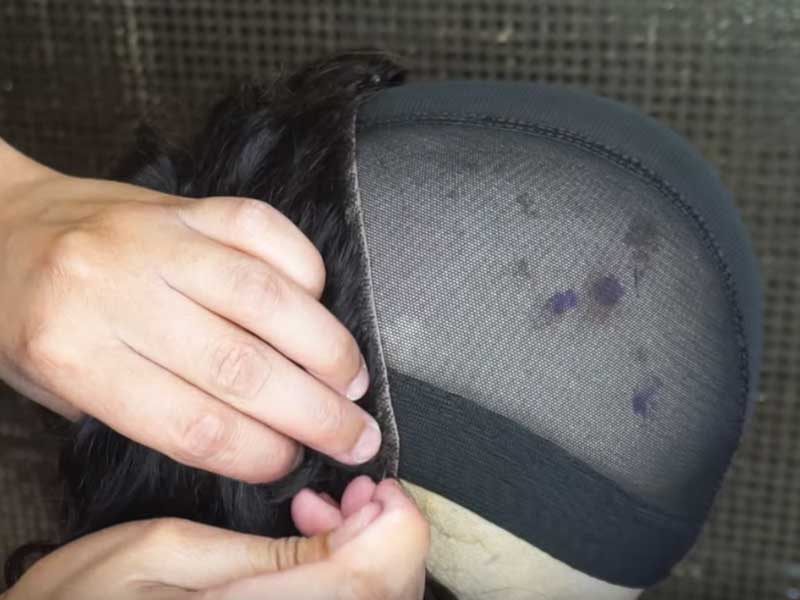 Since this hairpiece does not cover all over your scalp, then you may need some more hair wefts sewn down at the back of your frontal lace.
After finishing sewing, cut off any extra lace along your hairline. Be careful and make sure you will not cut into your actual lace frontal hairpiece.
Using a bonding agent to create a natural hairline and avoid the lace lifting away. Apply glue gel beneath the hairline of your lace frontal and press it down.
If you want a more stylish look with your baby hair along your hairline, use an edge control product to flat down fine hair strands along the edge of your lace frontal hairpiece.
Related post:
Where to buy lace frontal hairpiece?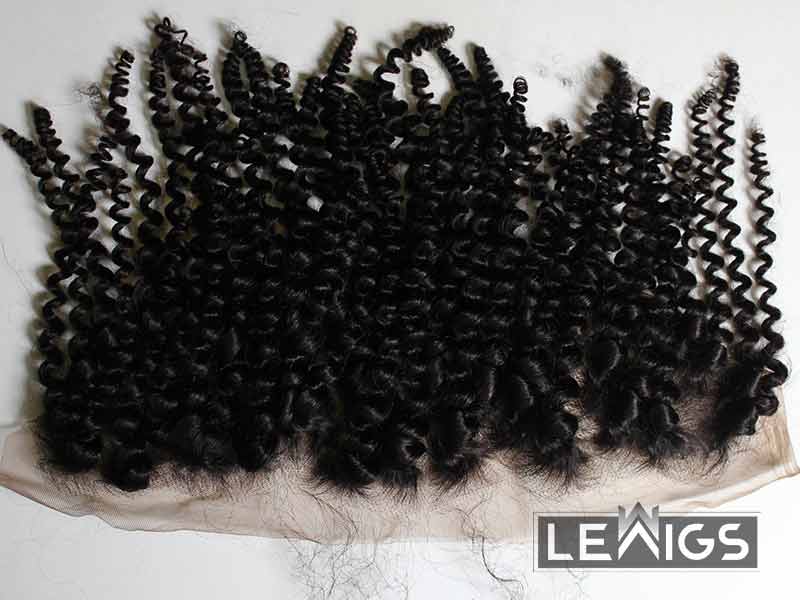 If you are finding a human hair lace frontal hair pieces wholesale, Lewigs will be your best choice. Here, we offer hair in all textures like straight, wavy or curly at any length. Also, it comes in with various popular types of lace.
We guarantee that all of our lace frontal hair pieces are made by hair collected from Vietnamese and Cambodia virgin human hair that is super durable and pretty in the look.
If you have any questions or suggestions, Lewigs' professional customer service team will answer you 24/7. Just leave us a message, we will try best to reply to you in the shortest time.
In the Bottom Line
Hopefully, this post we provide to you will help you have a deeper insight into the lace frontal hairpiece. You may know what the lace frontal is, how it works, and how to apply it. We believe that you may want to get one for yourself.
If you like this article, don't forget to share it. To know more about other types of hairpieces, follow Lewigs' blog right now for more useful and exciting papers and writings!