Can dye boxes help you to lighten your dark based hair? So, if it is a " yes" then how to lighten dark brown hair with box dye? You may search for these keywords many times since you want to try more new vibrant colors. If you want to know the exact answer, keep reading to find out and have a deeper insight into this topic.
First, we have to tell you that, the method using box dye to lighten dark brown hair cannot give you blonde hair, it just helps you to tone up your hair by one or two levels lighter. And this process is gradual. If you want to have the best result, there are some tips for you.
Tips on how to lighten dark brown hair with box dye.
These following rules may make the lightening process much easier and protect your hair from damage
Tip 1: Prepare your hair
The key point to lighten dark brown hair with box dye is to take care of your hair. Once your hair is in good condition, the lighting effect will be more obvious. Moreover, healthy hair will maintain your hair color longer so shampoo and condition your hair regularly is a must
Have you heard about coconut oil? If you watch some tutorials, you can see it so often. Coconut oil acts like a moisturizing agent which helps to nourish and prepare your hair for lightening without getting any greater risk for your hair. So, how to use it? Three days before starting to lighten your dark brown hair, apply coconut oil overnight for a deep condition.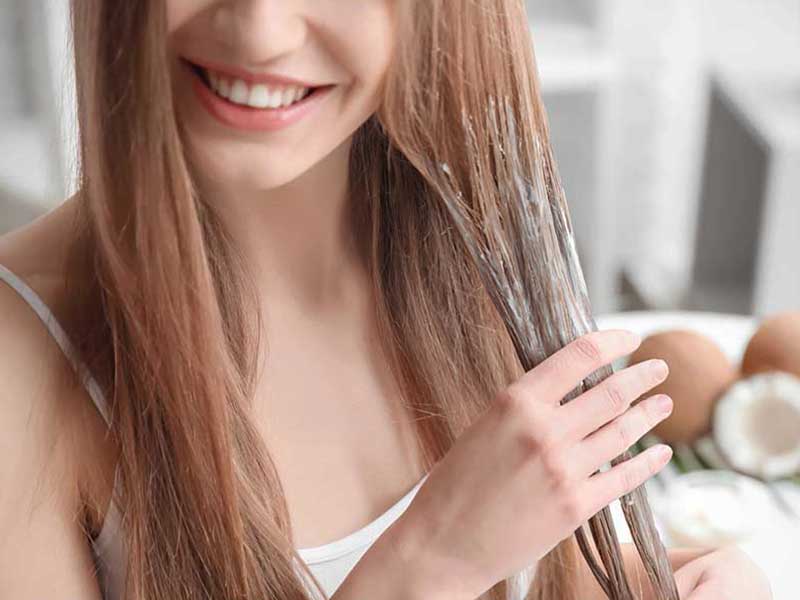 Tip 2: Choose proper box dye
If you want to know how to lighten light brown hair with box dye, you should know what kind of box dye you are going to use. There are two types of box color, semi-permanent and permanent dye. The permanent dye can provide you the hair color last up to 6 months, while the color of semi-permanent one just lasts for 1 to 2 weeks or less. Hence, we advise you to use permanent dye for a great result.
Other tips:
What you will need
– A box dye ( or two boxes if you have long hair)
– An old bath towel or old shirt to protect your clothes
– A pair of plastic gloves
– A small bowl and a hair dye brushA shower cap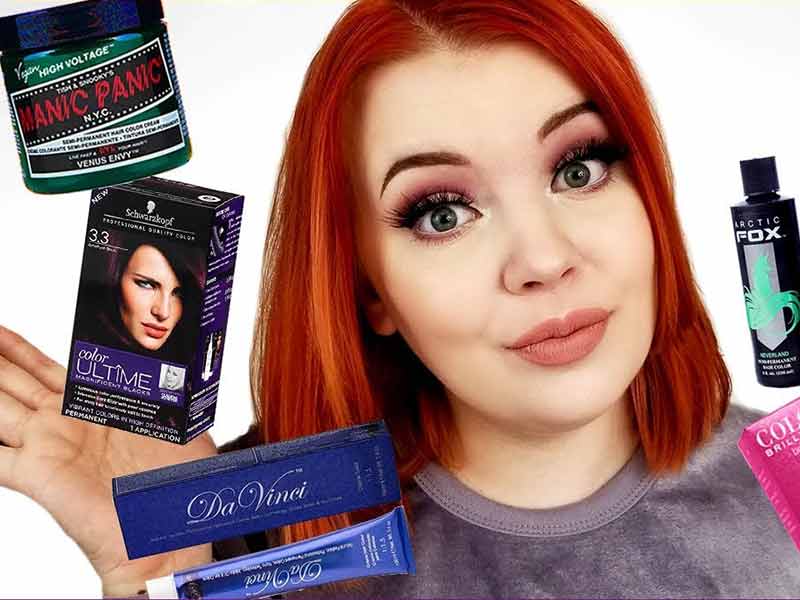 How to lighten dark brown hair with box dye?
Step 1:
Put on your old towel or old shirt to keep your clothes clean, then wear plastic gloves to protect your hands from staining or exposing to chemicals
Step 2:
Apply a small of Vaseline at your temples, behind your ears or anywhere near your hairline.
This step of how to lighten dyed dark brown hair with box dye will help you keep your skin clean after dyeing
Step 3:
A normal box dye contains the dye and developer. At this step, mix two of them together in the small bowl, making sure you make it well.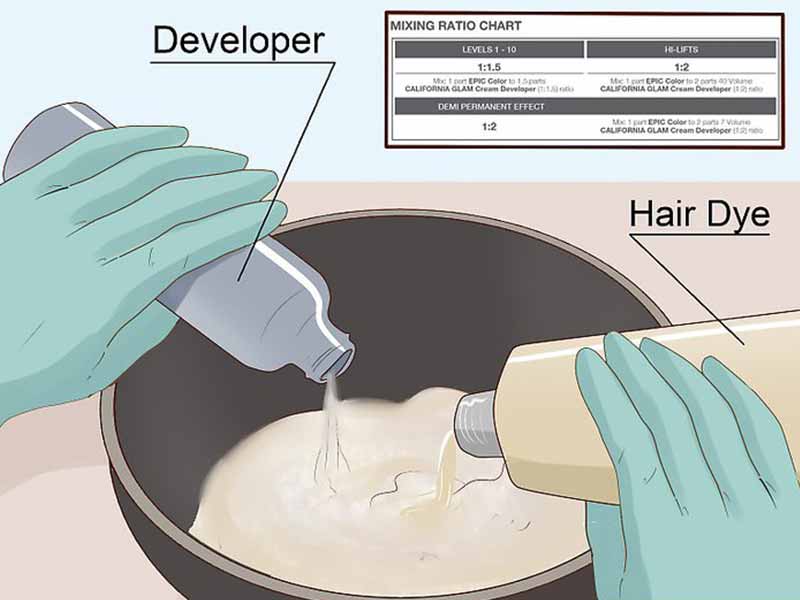 Step 4:
Section your hair into small parts.
Step 5:
Start dyeing. Dye from the front sections since they are mostly spotted by others.
Start to dye from the roots to end, since the roots take more time to lighten. Check carefully to make sure you do not leave any hair part uncolored
Step 6:
After finishing to apply all the dye, wrap your hair with a shower cap, and wait from 35 to 40 minutes to see the miracle. You can promote the lightening effect by using a hairdryer.
Step 7:
Rinse out your hair well till the water is clean. We advise you to use cold water since hot water will take away the dye.
Step 8:
Let your hair air dry since blow dryer will dry out your hair. Wait until your hair dry and see the result!
Note: How to lighten dark brown hair with box dye successfully? Wait for 2 days after lightening your hair to shampoo your hair. This will help your hair strands absorb the hair dye.
Final words
How to lighten dark brown hair with box dye? If the question has confused you recently, hopefully, this article will give you the best answer for that.
If you have more other questions like that, visiting our Lewigs blog will never let you down. We have hundreds of writing providing you with things related to your hairdo there.