Do you want your hair to look perfect at every beginning of the day? But your busy life just can allow you to spend a little time on your hair. So, what should you do? It may be the time now for you to try on a haircut that will not occupy your coffee time in the morning. Thankfully, there are now a lot of low maintenance mens haircuts that just need a little or no effort on styling or upkeep.
Just get a cut and now you can be your own stylist at home. Let's read this article to learn more!
Tape Haircut
Tape haircut is a wise choice for a smart look with low maintenance. The hair on the sides is short and grows up longer towards the top of your head. Therefore, every morning you wake up, you just need to do only a little trick with your fingertips on hair at the crown for an attractive look. Even when the hair grows longer, the taper haircut still looks effortlessly good on you.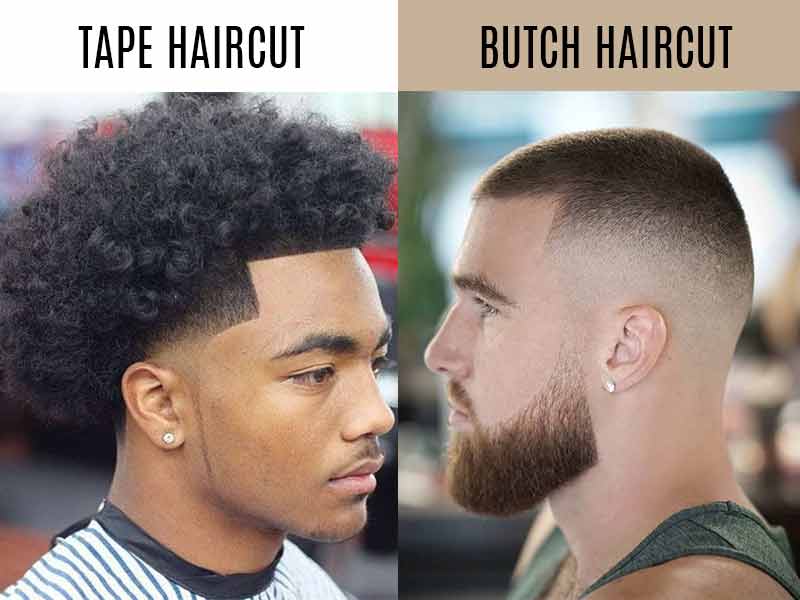 Butch Haircut
A buzz cut might not be too strange to you. But you don't want your hair to be that short so a butch can be a perfect alternative. This cut can be done in almost all barbershops and salons but you can slay it at home as well. Let's use a medium-length clipper setting to get a clean and neat butch hair look if you tend to do it at home. The length of the butch cut will be somewhere between 1/16 to 5/8 inch, you needn't do it as short as a military haircut. And with that hair length, you may not have to put any effort into styling hair since it requires the most hair low-maintenance.
Other inspirations:
Crew Haircut
The crew cut is a classic but stylish low maintenance mens haircuts worth giving it a try in 2020. You can see the crew cut often worn by university rowing teams. It features the longest hair at the front hairline and fades back toward the neck with the shortest point at the back of the crown. The hair length on the side and back is featured with a nice fade pattern. The crew cut is great for guys with square or oval face shapes. It helps them to show off their facial structures, the ones with round faces may don't want to try it.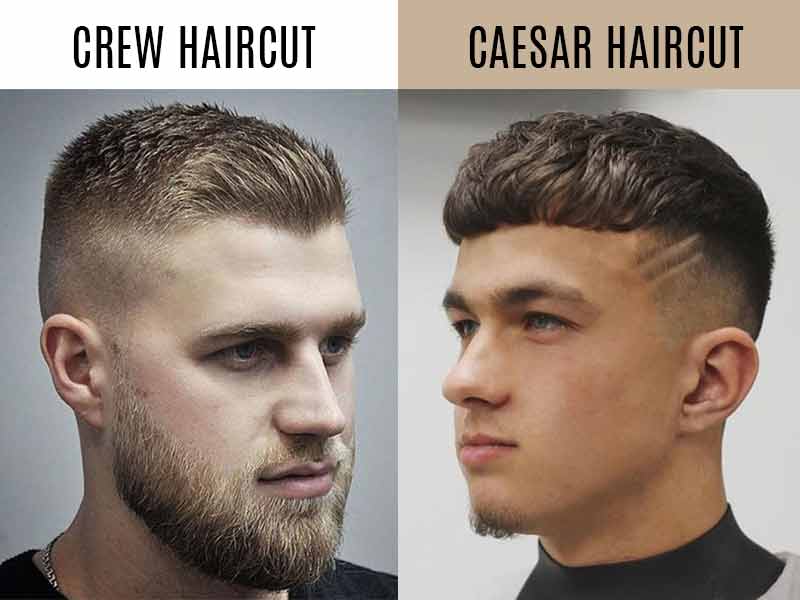 Caesar Haircut
Another hairstyle with low maintenance for mens to mention here is the Caesar cut. It works well on creating either a high fashion or a low-key look. The classic Caesar haircut is done with short, horizontally straight bangs cut. The hair is at the same length all over, ranging from 1/2 inches to just over 3 inches. A good point of this style is that it can cover the signs of receding hairline. If you want a more stylish look, you can add some more texture to the top or shorten the sides and back as the taper fades.
Ivy League Haircut
The ivy league haircut can be considered as the longest buzzed haircut. This cut is als one of the low maintenance mens short haircuts. However, it is still long enough for one to try different styles on special occasions. You could try either the slick back style, side part one with the ivy league haircut, or. You can even create a little quiff on top for more volume. It works best for men with sharp or angular facial features.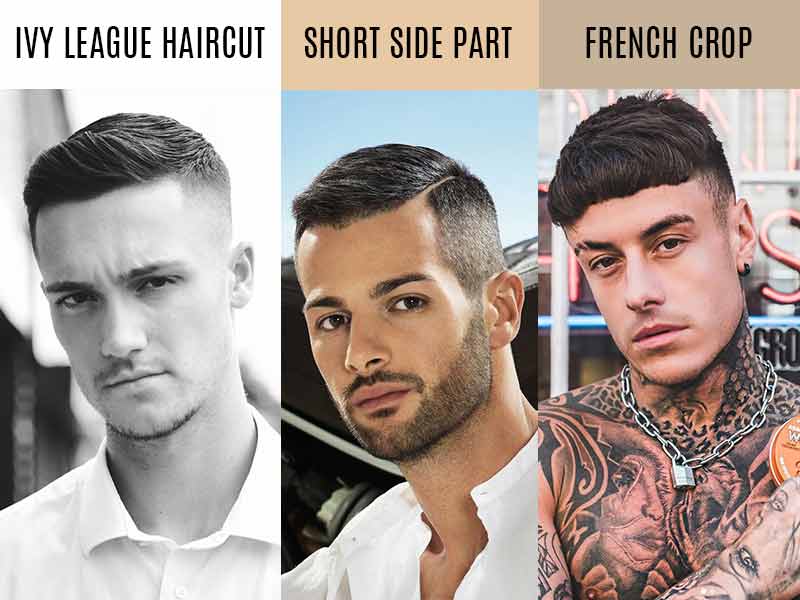 Short Side Part
Doing your hair extremely short on the sides will automatically make your hair look much fuller on the crown and that is how the short side part haircut works. As one of the medium haircuts, you just need to spend a few minutes to sweep your hair at the top to one side with the use of a little hair styling product. You can make use of pomade for a more sleek look. Or you can choose something for a low-key look with a matte effect.
French Crop
The French crop is a modern version of the military-style Caesar cut. This low maintenance hairstyle is favored by many men since it can create a little volume to the hair at the crown of your head, enabling you to style hair in a quiff or pomp easily. This haircut features a taper fade or undercuts with short hair on the top of the head. The main thing that differs French crop with the Caesar cut is that it is done with a long fringe at the front unlike the completely short haircut of the Ceasar. The fringe also offers more styling options for you to choose from.
Jump to:
Short Slicked Back
The Slicked back hair is one the best low maintenance mens haircuts for thick hair that still remains popular up to now. This is often styled with an undercut or a fade on the sides and the longer hair on the top. Compared to other slicked back haircuts, it may offer fewer styles but guys are still able to tame their looks easily without spending too much time in the bathroom. A short pompadour slick back or comb-over can be done fast with this low maintenance mens haircuts. By using a styling product and a comb, you can easily create a sleek look in a couple of minutes.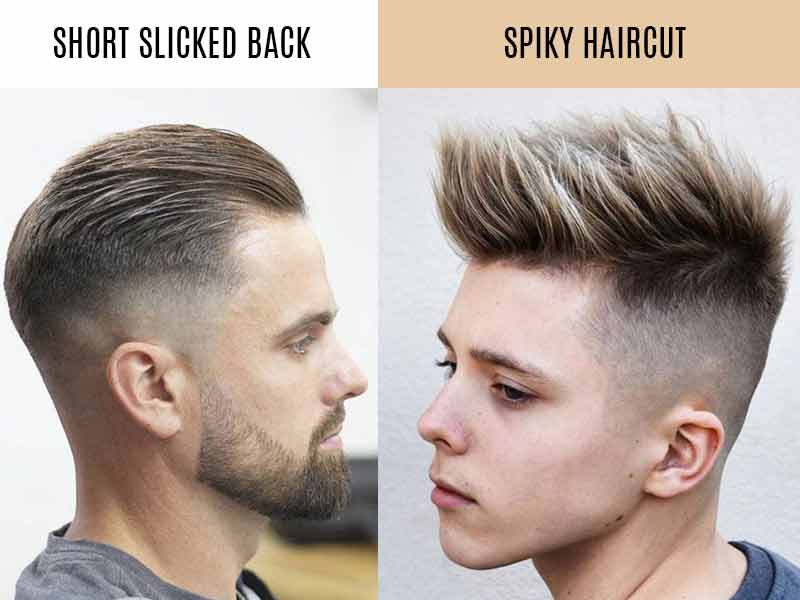 Spiky Haircut
A spiky haircut is a good choice for the men with straight thick hair. It features with the hair on the top being a bit longer than on the sides. It is easy to finish this haircut since you just need a little bit of brushing up by using your hand. Simply by running your fingers through layered hair with a drop of product and you will rock the look.
You might not expect that many of the low maintenance mens haircuts. But now, after reading this article you have had a wide range of haircuts at hand, which help you save your time in the morning. We hope that you will find the best mens low maintenance haircuts for yourself.