The career and lifestyle of celebrities have long been a hot topic. Their reputations and styles also affect their fans. Hence, you see that all celebs always try to appear impressively in front of cameras and their audiences. Among those famous names in the world, maybe Marilyn Monroe is still the hottest name. She has been voted as the number one beauty icon of all time. But do you know about Marilyn Monroe wig? Are you curious about Marilyn Monroe's blonde wig? Reading on to know more!
About Marilyn Monroe
Marilyn Monroe is an American actress and model. Being famous for her sexy and comedic blonde image, Monroe became one of the famous beauty icons of the 1950s. Refer to her name, people always think about the biggest Hollywood star and actress. She has been often referred to as a cultural symbol of American cinema in particular and the world in general.
Her career and life
She started working as a model in 1944. Two years later, Monroe became a famous actress for her roles in Clash by Night, Don't Bother, Knock As Young as You Feel, and so on. Since 1953, Monroe Marilyn became one of the most famous Hollywood stars.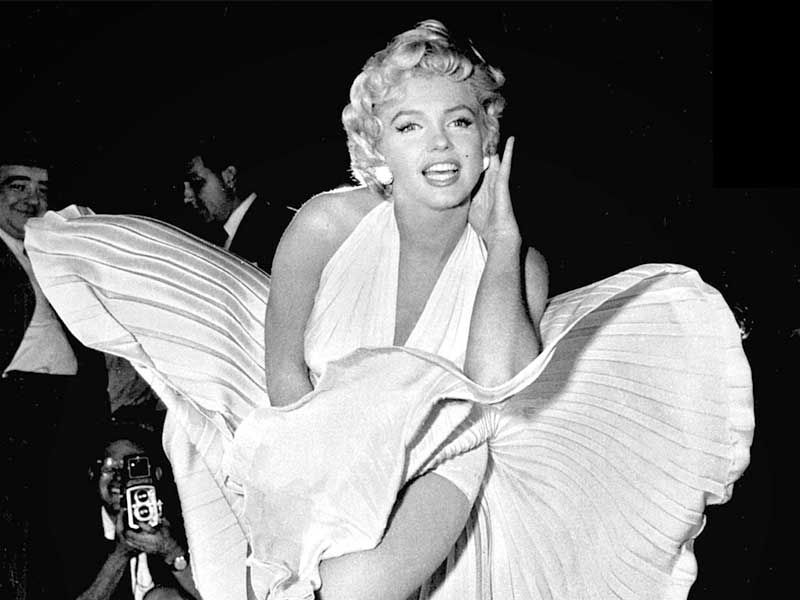 Besides acting career, her private life also drew people's attention at the time. She had to struggle with substance abuse, depression, and anxiety disorders. Her two short marriages also drew the public's attention. In August 1962, Monroe died at the age of 36 due to an overdose of tranquilizers at her house in Los Angeles.
Although Monroe passed away, her name is still mentioned as a standard of beauty for women. She is an endless inspiration for women around the world when it comes to hairstyles and make-up.
Other famous celebs that love wigs:
Did Marilyn Monroe Wear Wigs?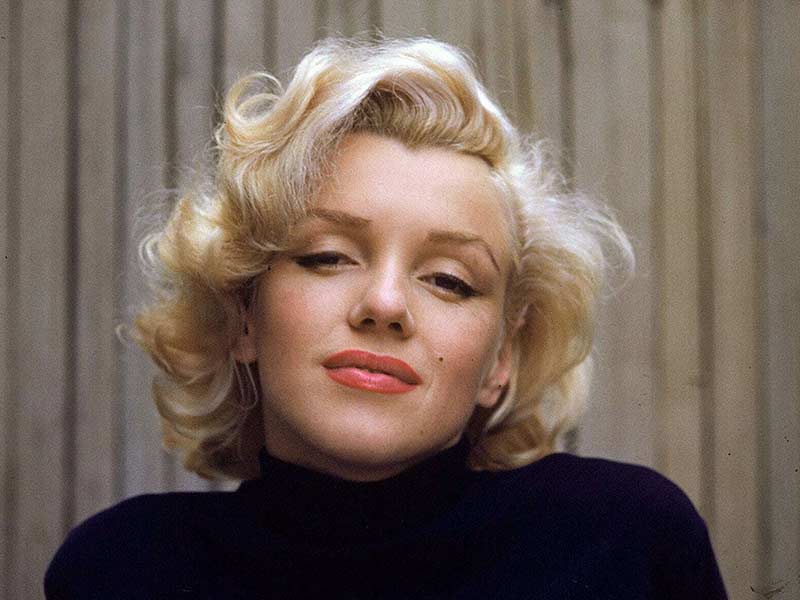 Due tue the nature of work, Marilyn Monroe had to bleach and color her hair in the platinum blonde. Also, she straightened the natural locks regularly. Although, the hair was constant maintenance, the chemicals from the bleach, hair dyes, and heat damaged her hair seriously. It led to dried and frazzled her tresses. During filming "The Misfits" in the Nevada Desert, she had to wear wigs as her "dead hair" cannot be styled any more. And she wore wigs to protect her hair from the extreme heat in the desert.
Marilyn Monroe Dress and Wig
Went through many blondes during her career, Marilyn Monroe tried wearing ash-blonde, silvery shade and sometimes was strawberry-blonde. She always changed her hair color, maybe her wigs, in different roles and events. She also changed her hairstyle from tight, loose to messy curly, but her signature hair color was platinum blonde. Marilyn combined her blonde with many makeup styles, wearing her iconic curls in plenty of styles. And she was successful when proving her glamorous look.
She also appeared with white hair in President Kennedy's birthday. Vogue magazine called this hairstyle as "pillow-slip white." Her fancy dress wig was not for everyone, but it suited Marilyn Monroe as if it was born for her.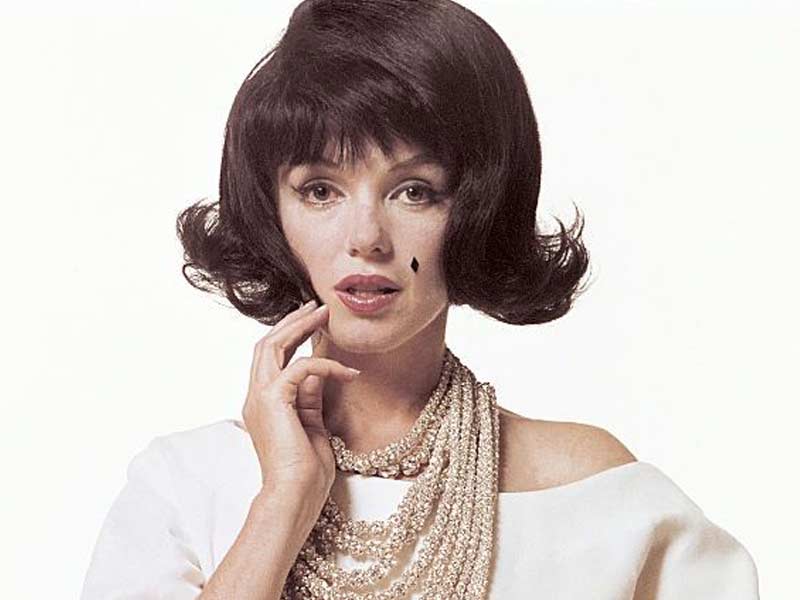 In 1962, about 6 weeks before Marilyn Monroe dies, she wore a black wig for Vogue magazine. Many people comment that the pictures are fun and gorgeous. She looked normal, unlike a depression person. Whether her hair is blonde or black, she is always attractive in other eyes.
Besides hairstyle, Marilyn Monroe is well-known as a fashion icon that is admired all over the world. Also, being an endless inspiration for many designers, photographers, and so on. She often appeared with bodycon dresses, jeans, and high heels which helped her show off her body curves. We can say that Marilyn Monroe costume and style wig has never been out of date. They are copied and completely a fashion trend today.
Read more:
Marilyn Monroe Without Wig
Many people don't know that her natural was curly brown hair. Marilyn Monroe impressed others with her perfectly elegant and bright eyebrows, red lips, white skin, and a fresh face. She used to say that she realized the effect red hair had on men.
But she colored her natural hair blonde in the late of the 1940s. Why did she dye her strands? Since her modeling agency told that blonde hair would help her be more successful in her career. Gladys Rasmussen, a long-time hairstylist and friend of the actress, said that there are several problems with styling Marilyn's hair. Her hair was fine, oily, and hard to manage.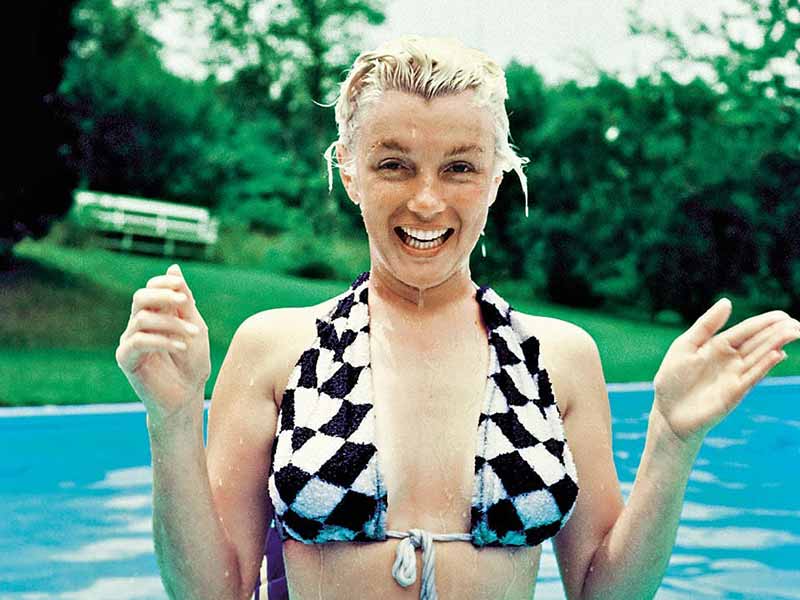 She reborn as a platinum blonde and her career was successful. With no wig, the famous actress was still beautiful and sexy. She still had a healthy and happy look as well. With her dyed platinum blonde curls, she was outstanding anywhere and anytime.
Search on the Internet, you can see thousands of Marilyn Monroe's images, and all of them are excellent. Whether Marilyn Monroe with wig human hair or not, she was able to impress anyone. From up-and-coming brunette to blonde Hollywood bombshell, Marilyn Monroe costume wig and beauty were excellent.
Copy Marilyn Monroe Real Hair Wig Style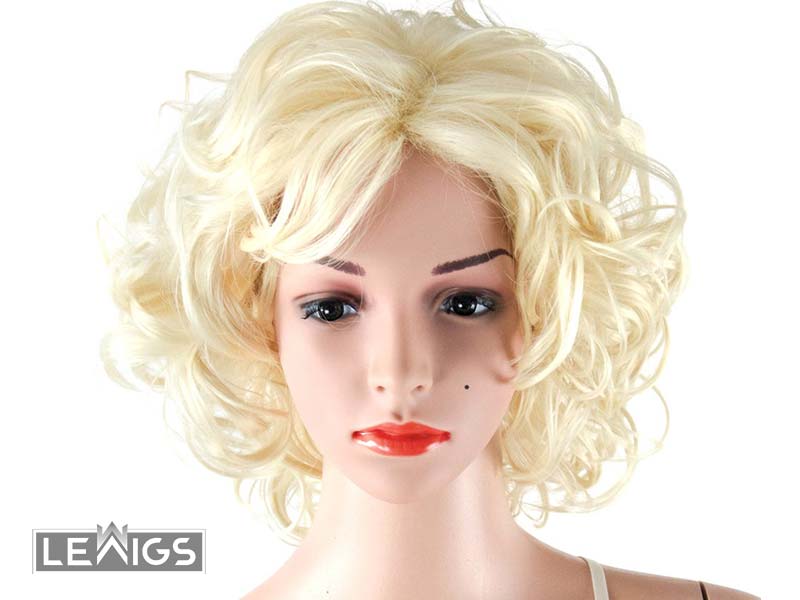 You are a big fan of the famous actress. You want to have Marilyn Monroe wig real hair. Let Lewigs helps you to do it. We are among the leading hair vendor in Vietnam and in the world. Be confident to bring the best hair system and services for customers. Lewigs guarantees about the quality and cost of our products. It is difficult to find any hair vendor supplying cheap and high-quality Marilyn Monroe wig like at Lewigs. It may be human hair Marilyn Monroe lace wig, lace front wig. Our hairs are absolutely made from 100% real human hair, available in different colors and lengths for you to choose from.
Don't miss the chance to get a hairstyle like your idol. Opt for a wig or lace front Marilyn Monroe wig to shine your beauty. Take a look at Lewigs' product line to check out our collection of human hair systems for women. Finding a reliable hair supplier and the best hair may not be difficult. Do not hesitate to contact us. We have everything you want for a good appearance!