Women love trying plenty of hairstyles to change their looks. Medium length hair may be the best for experimenting. You also combine the hair with a lot of various elements to create your new look. If you have had the same black natural hairstyles for medium length hair for a long time and have no idea where to start with your new one, come to Lewigs.
In the post, you can have a quick look at professional natural hairstyles for medium length hair. Lewigs hope you will get inspired by these lovely and stunning ways to switch up! 
Twisted A Low Bun – Medium Length Hairstyles For Natural Curly Hair
Why don't you try flat twist hairstyles to replace your regular styles? You want to get easy natural hairstyles, opt for twisted a low bun. It does need to be elaborate, wild or crazy. All the things you have to do is simply twist the sides of natural locks and tie it into a feminine bun.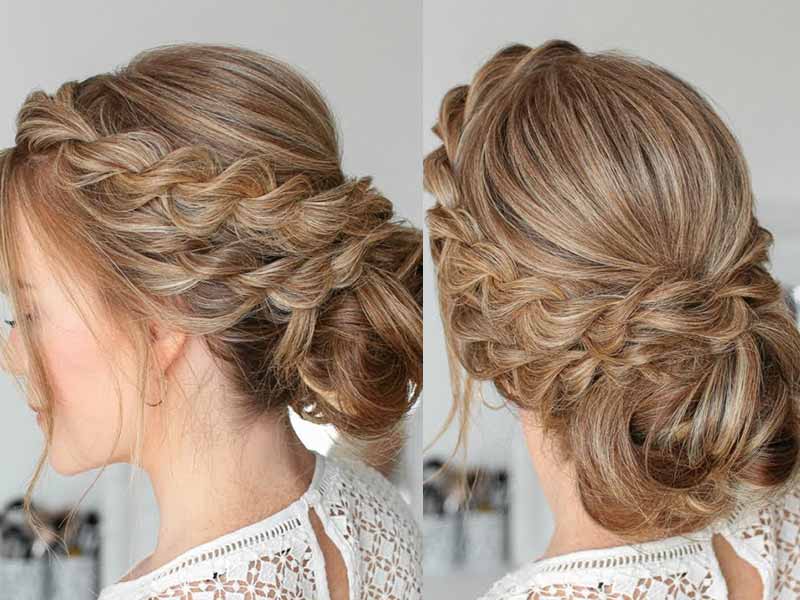 This hairstyle is great for ladies who have frizzy hair. Make your twist hairstyle into a beautiful bun, everyone will never stop looking at you. Look at your low side bun from the back. It is so excellent and as a work of art.
Moreover, the flat twist looks stunning and elegant among protective hairstyles if it is done right. Essentially, this coiffure helps to reduce the tangling and hair breakage by hiding the hair ends.
Double Buns Hairdo
You have a plan to go out with your friends at the weekend. Which hairstyle do you rock? We recommend double buns hair as this hairdo is cute and more playful than most. It is also secure for active girls.
The steps to create this hairdo is so easy. Let's follow:
– Step 1: Part your natural tresses into two sections, and pull them into high pigtails.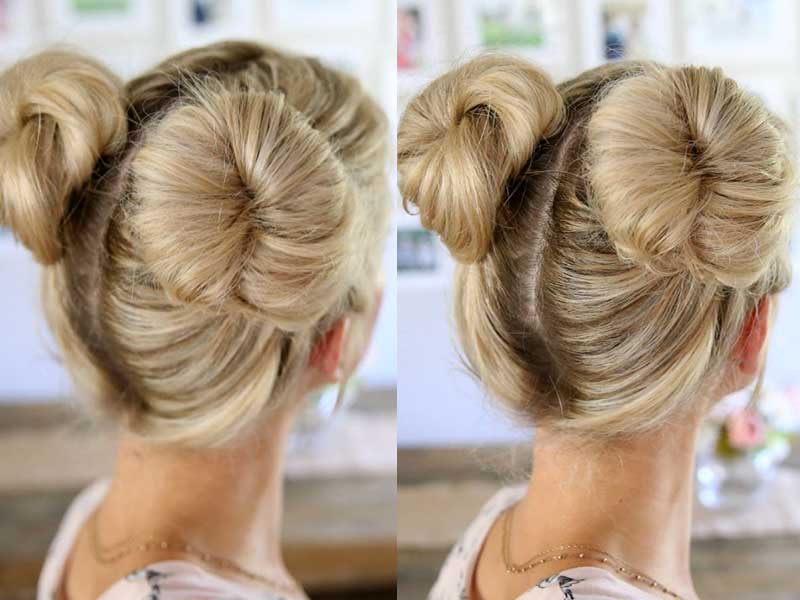 – Step 2: Tease lightly the first pigtail and wrap it into a bun. Then use hairpins to hold it in the right place. Continue doing with another pigtail.
– Step 3: Make the bun a little wider so that it looks as natural as possible.
Cute natural hairstyles for medium length hair can help you look younger than your age. Think you will give lovable double buns a try? Don't hesitate.
5-Minute Beach Waves
Being feminine hairstyles for medium length natural hair, beach waves appear in many celeb's hairstyle collections. Jessica Alba, Beyoncé, Jennifer Aniston, Jennifer Lawrence, Kim Kardashian, and so on. This gorgeous hair looks great on laddies as it suits almost face shapes, hair colors (hair white, brown, etc.), and ages.
If God blessed you a natural wavy, rock this hairstyle. And the best part, it only takes a few minutes to create. The whole process is simple.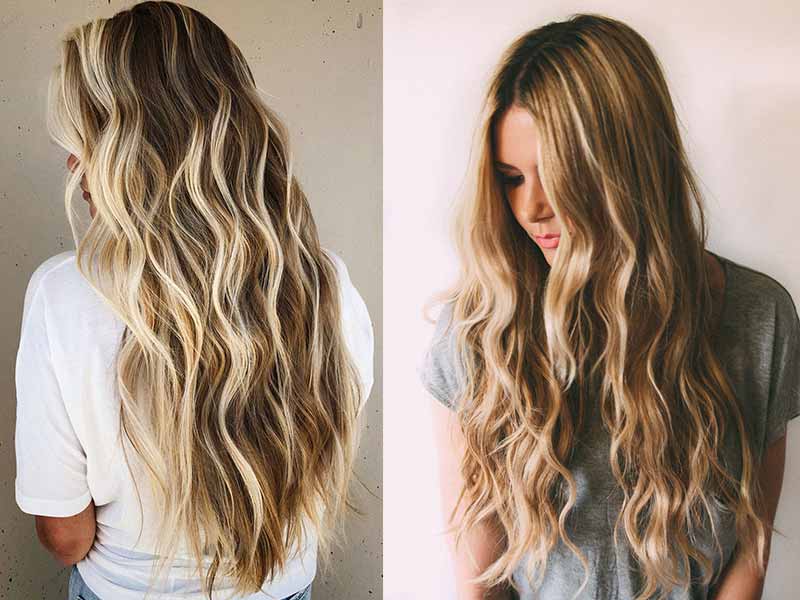 – The first thing you have to do is split the natural tresses into two equal parts, left and right. Take the first part, and further split it into three smaller sections.
– You start with the back section and spray water on it from the top to the bottom. Make sure that the hair strands are damp, not really soaking wet. Add a few drops of hair wax to help for the curls to stay in place.
– Now start twisting this hair until you reach the end. Hold it, use a blow dryer for a few seconds until the section is dry. Clip at the bottom of the hair and let it cool. You just do the same with the left sections.
– When you've finished, remove the clip. Slowly pat the hair out and run your fingers through it. Done. Quick natural hairstyles for medium length hair offer you the best results.
Read more:
Smoking-Hot Medium Layered Curly Hair
This shoulder-length hairstyle curly hair with layers is born for all face-framing. It is the best because it helps your hair look thicker. Consult a trained hairdresser and they will customize and create beautiful hair for you. They are comfortable for cutting your dry curly hair and curl by curl as well.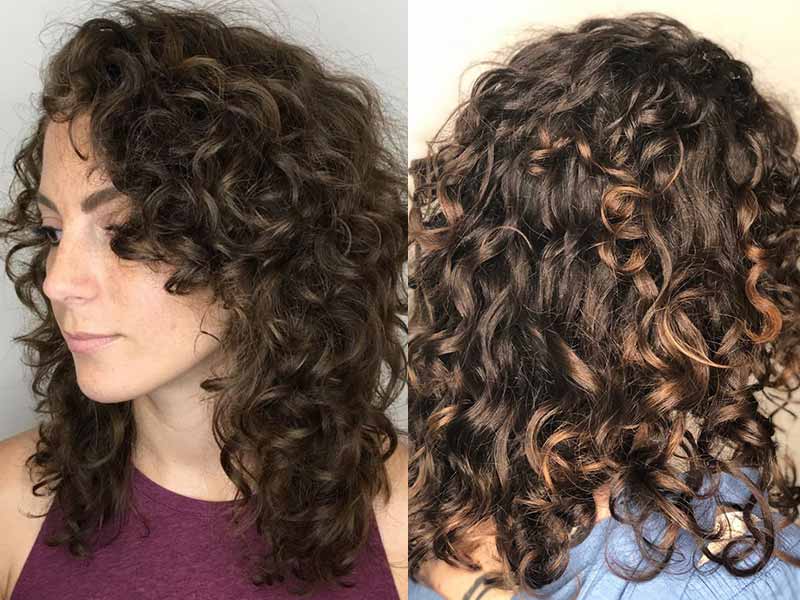 This layered hairstyle is gentle, fluffy, feminine and graceful. It is a reason why many brides also choose this hair for their important occasions. The bridesmaid wedding hairstyles for medium length natural curly hair is a combination of classic with modern style. Another special feature is that the layer curls retain their natural features.
If you feel risky to do with your real hair, try it with a wig or hair topper instead.
Curly Half Up Half Down
Curly Half Up Half Down has been a versatile and fantastic option for every girl. It is a perfect one to wear at a party, event, wedding, and so on. How to style this hair?
If you have straight hair, the first step is to curl all your hair. If your hair is slightly curly, you can pass this step. After curling, run your fingers through the hair to loosen the curls up a bit.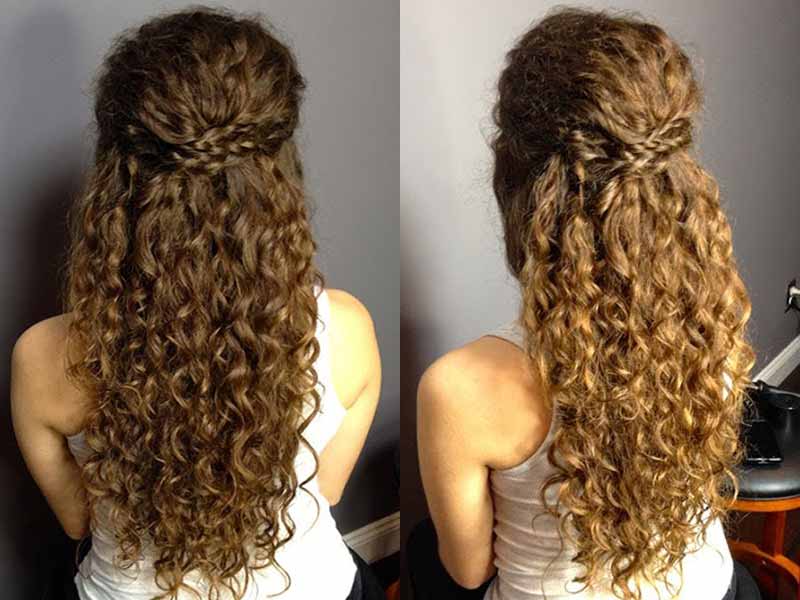 Next, pick up little curls on one side and clip them at the back of your head. You can overlap them. On the other side of your head, take a section hair in the front and divide it in half. Twist or braid them, then clip this at the back of your head too. And again clip some curls up.
Continue clipping the ends of curls to your head. Loop them around your fingers and secure them wherever you think they look nice.
You can add accessories such as beads or hair clips on the hair to make it be more excellent.
Lustrous Shoulder Length Curls
You are looking for a perfect companion for your slim and oval face, the Lustrous shoulder-length curl is the best. You are a 25-years-old girl or a 50-years-old lady, it also works well. The hair is easy looking with a shoulder-length layer cut.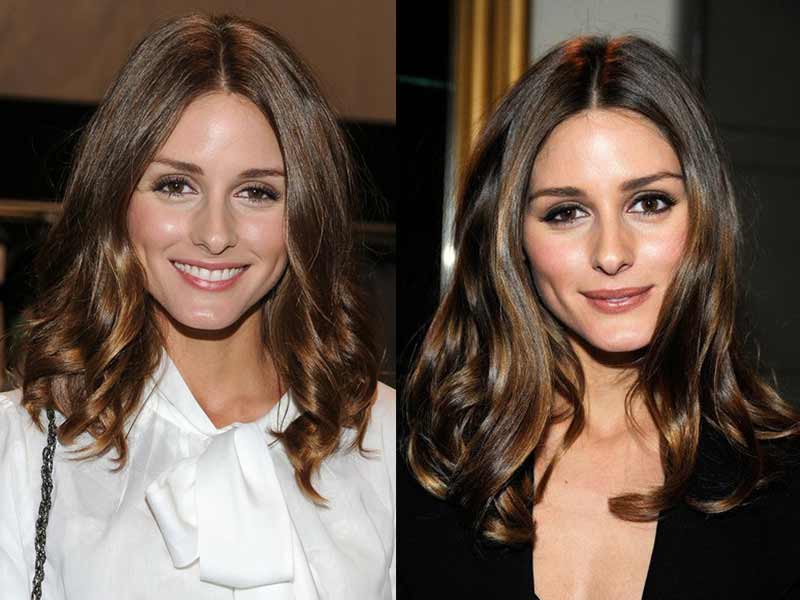 To create this over 50 African American natural layered hairstyles, keep the front side part short and flicker and longer in the back parts. Your hairstyle will be never out of date. Plus, add some bright highlights that help give you a youthful look.
Bantu Knots – chic natural hairstyles for medium length hair
Bantu knots are protective hairstyles for medium length natural hair that is preferred by black women. From straight to curly hair, it works well with all hair texture. Although its name is Bantu knots, it is not actually knotted. Instead, the hair is coiled buns. If your hair is medium length 4c hair, try this hairstyle to hide the curls and offer a cool look.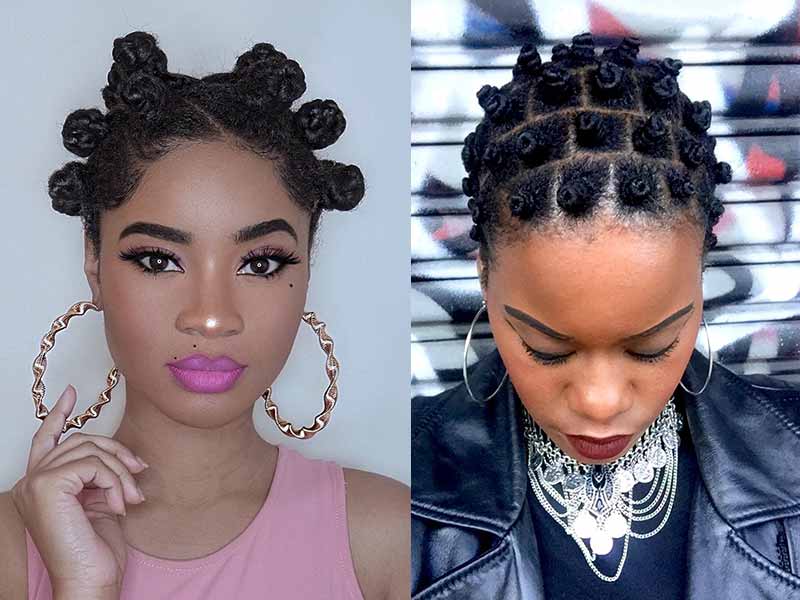 To create Bantu knots, you should shampoo and condition your hair. Dry and detangle it if necessary. Then brush it out with a comb or your fingers. Next, you divide the hair into many small parts. The width of knots depending on how long your hair is and the look you want. At the base of your scalp, twist the hair section for a few small turns to create a short spring-like coil. Then wrap the left hair of the section around this coil. Secure the coil in place. Repeat the process with the rest of your hair.
We think the black curly natural hairstyles are easy to braid and twist styles for you.
You might also want to read:
Wash And Go Hairstyles For Medium Length
Wash and go is considered as one of the natural-looking hairstyles now. It is for ladies who love naturalness. Use styling products such as gel to set your curls in natural states.
So before creating this style, your hair was freshly washed and deep conditioned. Then you applied your leave-in.
Note: Choose a type of gel that does not leave your hair feeling hard and too dry.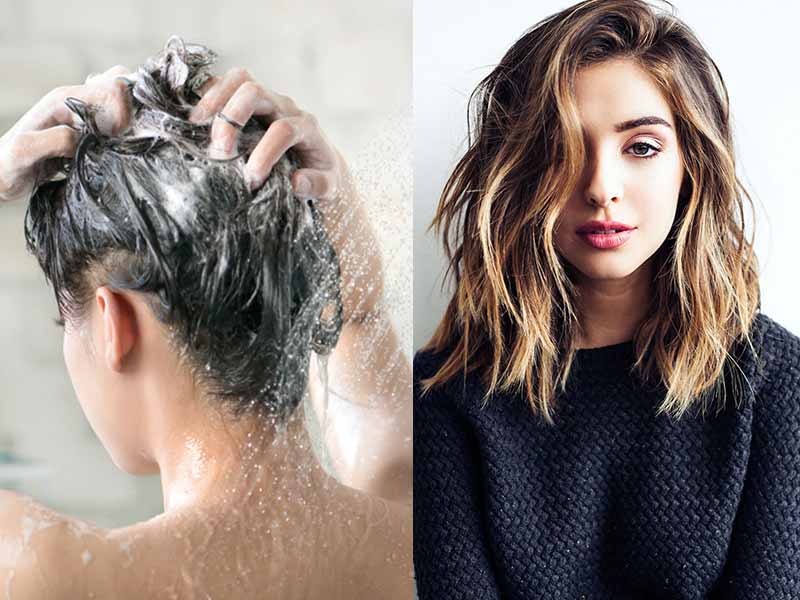 Start at back, you section your hair into small sections. Next, apply a generous amount of gel to your hair. Make sure that it is enough for covering entire hair, and run your fingers through the hair. Cover as many strands as possible with the gel and add more if necessary. Sometimes when you are running fingers through the hair, you can come across a few tangles. So when this happens, use an afro comb to smooth it out. Keep doing until the hair at the back area is done, use a stretchy band to keep your hair fully stretched. Continue the process on the rest of your hair and it may take 2 hours to complete. Leave the hair overnight take all hair bands down in the morning. That's all.
Last But Not Least
Magic is not out of your hand anymore. With these above natural hairstyles for medium length hair,  you can have your own magical things. More importantly, not only your natural hair, you can apply them for styling wigs as they are human hairpieces.
Interested in tips on how to style your hair or hair products, it will be a mistake if you don't visit Lewigs' blog. What are you waiting for? Follow us to get more useful stuff right now!