Are you worried about hair loss or poor hair growth? Have you ever heard about Nioxin scalp treatment before when trying to searching for the therapy to treat hair loss? We bet that many of you may come across "Nioxin" while google for hair treatment. So, if you want to have a deeper insight into Nioxin scalp therapy and how to use Nioxin scalp treatment, let's read through this article.
What is Nioxin?
Nioxin, can be easily understood, is a collection of products for hair care. It functions in promoting hair growth healthier and thicker. So, it is a well-known treatment for hair loss or thinning hair. Moreover, it has a positive effect on those who are not suffering hair loss as well, it helps to provide healthy and voluminous look for the user.
The Nioxin scalp treatment is a leave-in product for thinning hair, used to promote healthy hair growth. It often goes with other Nioxin products such as shampoo, condition and style products and if you want to get the best result.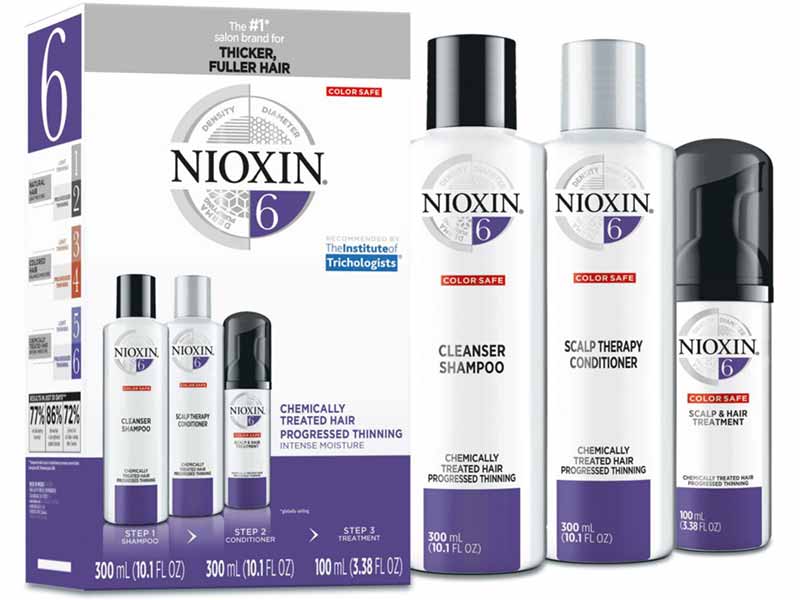 How to use Nioxin scalp treatment?
Using the Nioxin scalp treatment
#1 Shake the Nioxin scalp treatment
The Nioxin scalp treatment is well-known for improve hair growth and provide healthy and thick hair locks if you use it every day. Because the components may be apart whenever the bottle stand till, shake well the bottle before applying it to your hair
Warning: Choose the right product for your gender by reading the label before purchasing. Certain Nioxin scalp treatment is designed to treat men or women baldness separately so misuse by the opposite sex can cause unexpected counter effects. For example, you may have thicker hair in unwanted area such as your face.
Similar topics:
#2 Measure the amount you will use by a dropper
Nioxin scalp and hair treatment always go with a dropper for measuring the product. Put the dropper into the bottle and take 1 mL (0.20 tsp) of Nioxin scalp therapy into it.
In case you use Nioxin scalp treatment spray, section your hair and directly spritz the product onto your scalp. To make sure you apply evenly, keep parting your hair and spray. It may take 8 applications for a full cover.
#3 Massage the Nioxin scalp and hair treatment onto your skin.
Use the dropper to apply the product onto your scalp. Then, use your fingertips to massage the product over your scalp. Make sure the product is applied evenly over your scalp for the best outcome
Do not apply Nioxin scalp treatment onto your hair, just use it for your scalp only.
#4 It is a leave-in so NO rinsing out
Some types of Nioxin products need to be rinsed out of your head, but Nioxin scalp treatment will be left on your scalp for further working, So let it stay on your skin is way better than washing it out. After using Nioxin scalp treatment, you can style your hair in the way you want.
Using the Nioxin hair care products
For a better outcome, you can combine Nioxin scalp recovery including shampoo, condition and styling product with leave-in Nioxin hair treatment.
#1 Use warm water to wet your hair and scalp
Wet your scalp and hair with warm water. Then, slightly squeeze it and apply shampoo to your hair. The shampoo just works when your hair is wet so do not use it when your hair is dry.
#2 Apply a proper amount of shampoo to your palm
Apply a quarter-sized dollop of shampoo to your palm then rub your hands together before applying it to your hair. If you need more shampoo to fully cover your scalp, you can use more cleansing shampoo.
#3 Massage your scalp with shampoo
Apply the shampoo onto your head by your palms. After that, massage your scalp with shampoo thoroughly at the roots. Keep massaging for 1 minute to allow shampoo work best. Massaging the scalp can improve healthy hair growth.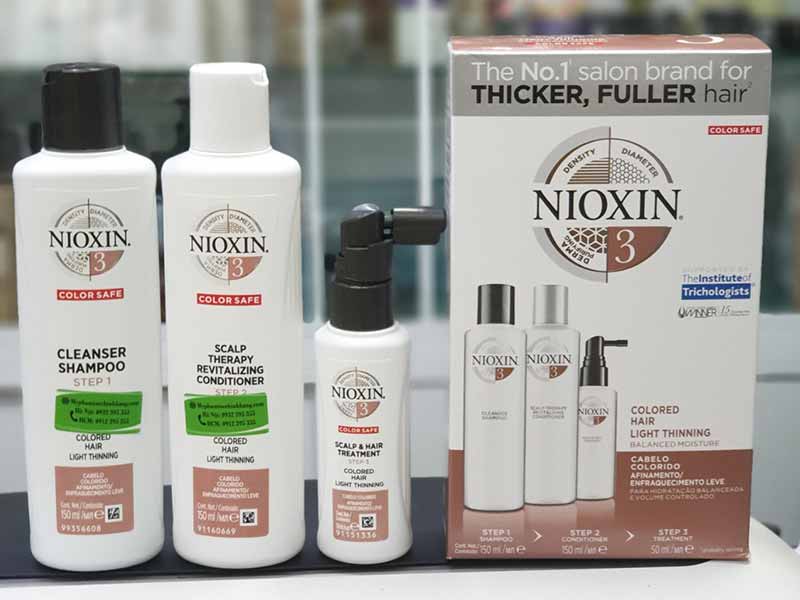 #4 Use warm water to rinse out your hair
After a one-minute massage, rinse out your hair well with warm water. Keep watering your hair until the water turns clear. If your hair is slick, that means it's clean.
#5 Apply Nioxin conditioner to your hair
Take a quarter-size of the Nioxin conditioner to your palm. Next, gently apply it to your hair and scalp. To make sure the conditioner cover all over your hair, you can use more Nioxin conditioner if needed.
#6 Leave the Nioxin conditioner up to 3 minutes
After applying the conditioner evenly to your hair. Wait from 1 to 3 minutes for the condition to work on your hair. This will help you to have healthier and smoother hair.
Read more:
#7 Use cool water to rinse out the conditioner
After leaving the conditioner in for one to three minutes, rinse out your hair well with cool water. Run your fingers through your hair while watering your hair to make sure all the conditioner leaves out of your hair. Keep rinsing out till the water turn clean.
Remember to use cool water to rinse the conditioner out of your hair since it closes the hair shaft, giving your shiny hair.
#8 Apply hair booster styling cream
In a Nioxin scalp treatment set, there can be a hair booster styling cream that is used to enhance your hair look. Take a proper amount of cream to your palm, rub your hair then apply it to your hair and start styling your hair in the way you love. This cream will give you a thicker and voluminous hair look.
Warnings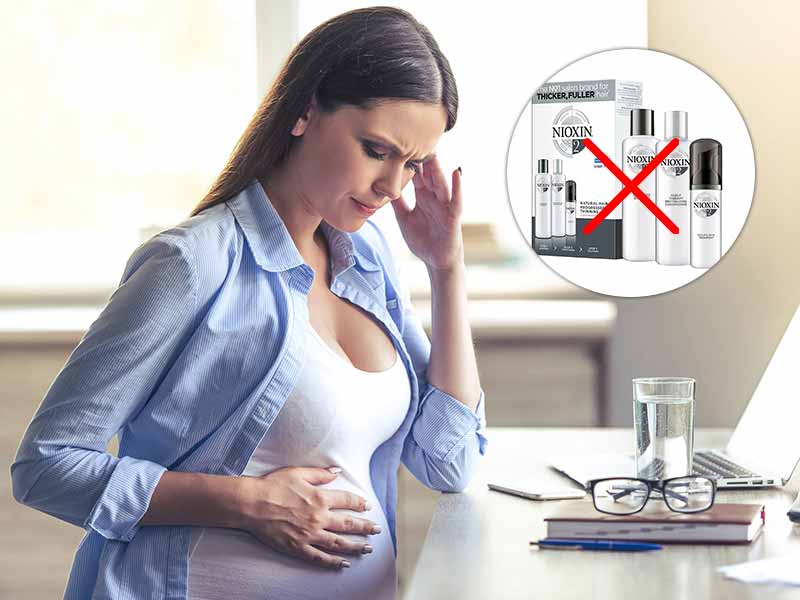 – Nioxin can change your hair color and texture.
– Do not let Nioxin get into your eyes. Wash your eyes immediately if you do.
– If you have heart disease, consult your doctor before use.
– Do not use Nioxin in case you are pregnant or breastfeeding
Hopefully, your hair problem will be solved after you find this article about Nioxin scalp treatment.
If you want more interesting writing, follow Lewigs blog right now!