Have you ever heard about "non Remy hair?" It essentially refers to the hair characteristics, origin as well as a method used to create human hairpieces (toppers, toupees, wigs, frontals, and so on). The hair is gathered from shedding hair on the floor, salons.
In this post, we will dig deeper into this type of hair. All the given information is necessary for your buy. So, be sure you read through the article. Now, let's start!
What Is Non Remy Hair?
Non-Remy hair is a type of real hair but it is harvested in different methods. The hair is from multiple sources that have fallen on the floor or gathered from hair salons. Due to the collecting method, the cuticles of hair strands are in opposite directions and the hair tends to be easily tangled. This type of hair is available and very popular in the market as it is cheap.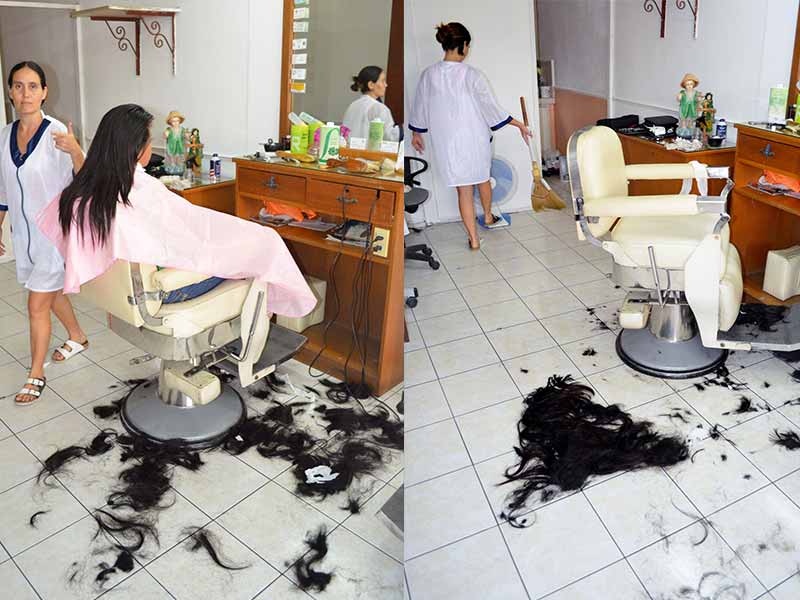 To hide problems with this hair, manufacturers use a heavy silicone layer to make the hair smooth and soft as well. However, the silicone layer will smell and come off after some washes; and the hair will become brittle and messy. Even it cannot be reused due to tangle.
What does non Remy hair mean? This hair is not as flexible as Remy or virgin hair. As all cuticles of hair strands are stripped and not intact, you should be more careful when dying or styling non Remy extensions or wigs. The hair can be processed and raw. It offers a thick look and all hairs are in the same length.
Remy vs Non Remy hair
Both of them are 100% real human hair but they also have some different characteristics. Let's compare Remy vs non Remy to give the right decision.
Hair quality
Mentioning Remy hair vs non Remy hair difference, you can not ignore the quality. Remy hair gathered from many donors, but all cuticles of the hair are intact, minimizing the matting or tangling problems. But the non-Remy is gathered from the floor of hair salons. This means the Remy is useful in producing higher-quality systems. When wearing a wig or extension that is made of this type of hair, you must try to keep it away from wind, dust or sunlight. As bad environmental elements will dry and damage the hair quickly.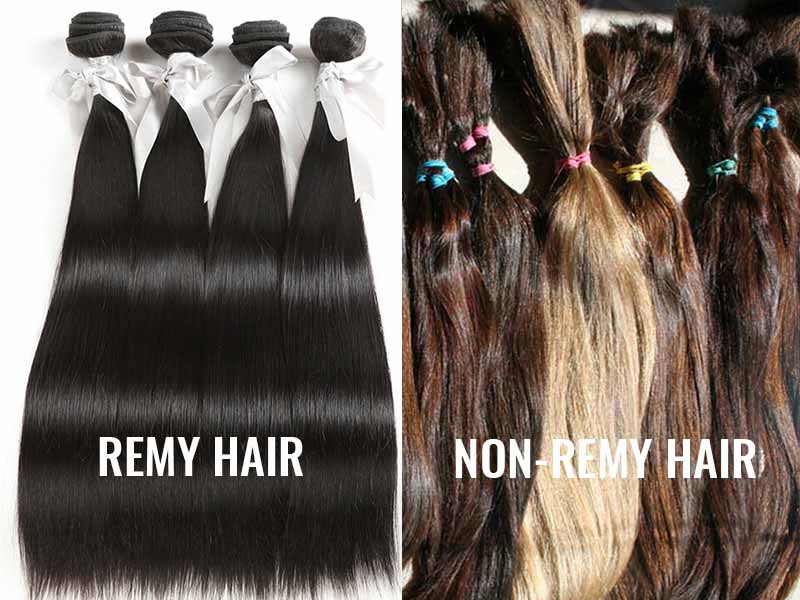 Non-Remy hair extension contains both smooth and hard hair as it collected from different people. The hair of different people is not the same, it depends on the donor's nation and age. So it is difficult to mix this type of hair with your natural hair texture seamlessly.
Maintenance
While Remy hair is easy to maintain its texture, natural look, and luster, the opposite requires higher maintenance. If not, it will be low moisture, leading to dry hair.
When you first approach non-Remy products, you might think it is just so amazing as the hairpieces are always smooth. You won't need to worry about tangling or knotting. However, as a matter of fact, non-Remy requires even more care than the premium Remy one.
Longevity
What is the difference between Remy and non Remy hair? Non-Remy hair lasts in a short time while the Remy one typically lasts about 12 months with daily wear. The quality of hair can decide its longevity. Non-Remy tresses, due to missing hair cuticles, are prone to breakage. In other words, it can survive a short period of time only.
If you would like to use non Remy hairpiece for a longer time, please maintain and take care of it carefully.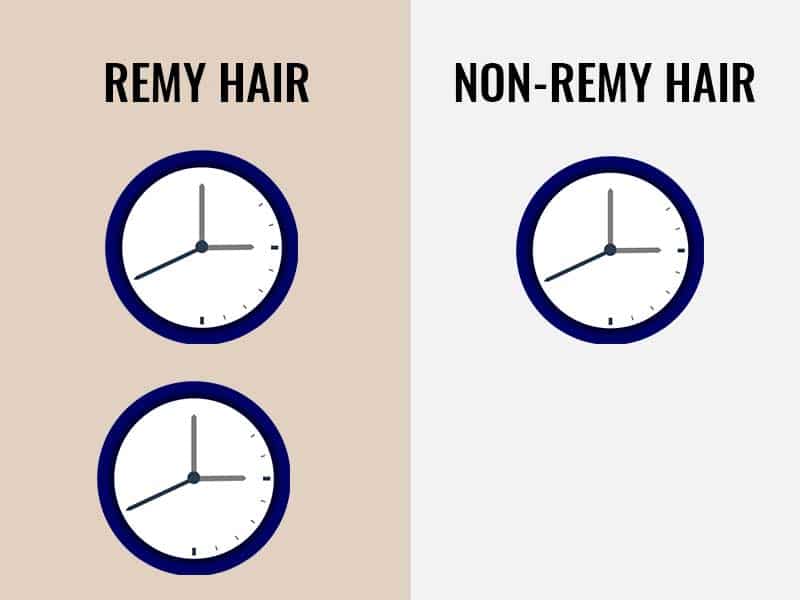 Versatility
Regarding flexibility, Remy hair is more versatile than the other. Just like our natural tresses, the hair can be permed, straightened or bleached to create a perfect look. In contrast, non Remy hair cannot be styled with chemicals or heat styling tools. It is coated with a silicon layer, so it is difficult to color the hair.
Cost
Non Remy hair extension cost is cheaper than the Remy one. As wholesale Remy hair is cut directly from the donor's head and cuticles are kept aligned in the same direction.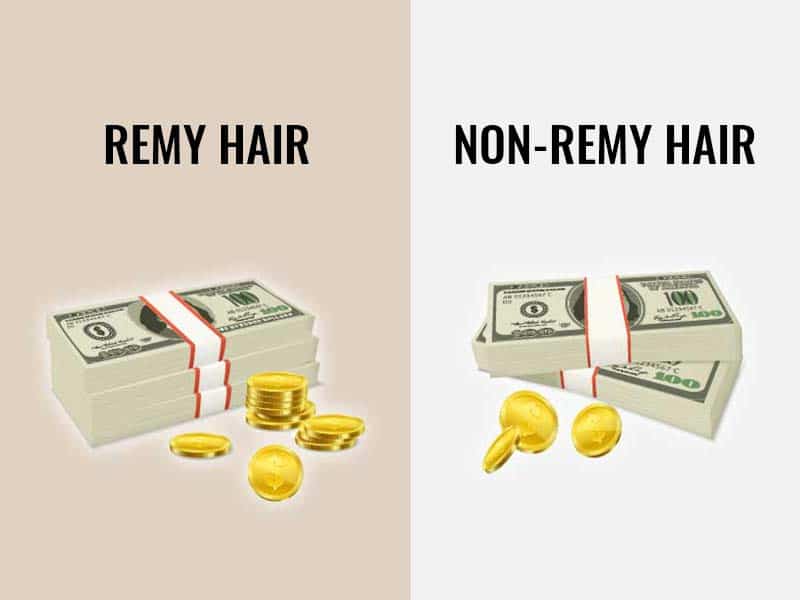 Now, we think you can answer the question "Is non Remy hair good?" With the comparison above, we could draw a conclusion that Remy hairpiece is indeed better than non-Remy one.
Down below, there are other reasons that could reaffirm our statement.
Reasons Why Not Choose Non-Remy Hair
Less natural than you think
As the hair is harvested from multiple sources and running in opposite directions, it is easy tangling. To mask the problem, manufacturers use heavy silicone to make it shiny and healthy. This makes the hair lose its nature.
So the one thing you want to do is that you buy real Remy hair wigs and extensions to get nice and natural look.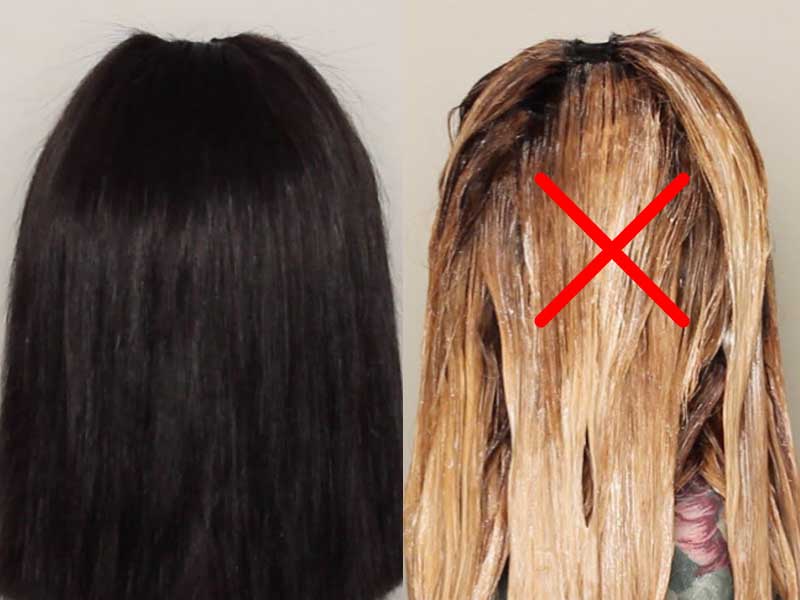 Can you bleach non Remy human hair?
Dying hair is a good method to create a seamlessly finished look. It offers a perfect finished look. You can dye non-Remy but it is difficult to get the color you want. So we advise you should not dye or bleach it. This is a reason why few people choose it to wear.
If you want to try bleaching it, go to a salon so that your hairstylist will help you. Get professional advice from choosing colors to staining methods accordingly.
You might also want to read:
Can you wash this hair?
After washing, the hairpiece will become messy and brittle, but it does not mean you can't wash it. Be careful when cleansing this hair. Before shampooing, gently brush the hair so that you can remove all knots. Then apply shampoo. Try to wash the hair in one direction (downward) and no rub.
Remy Hair Products Are The Best
Which is better: Remy or non-Remy? Do you have your answer? Our answer is real Remy virgin hair. As the hair is chemically unprocessed that suits to create good human hairpieces. They can last up to a year or more due to its outstanding features and blend very the bio hair as well.
Remy hair is more flexible. Feel free from washes, dyes or curls. You can reach the hairstyle you hope without damaging your natural locks.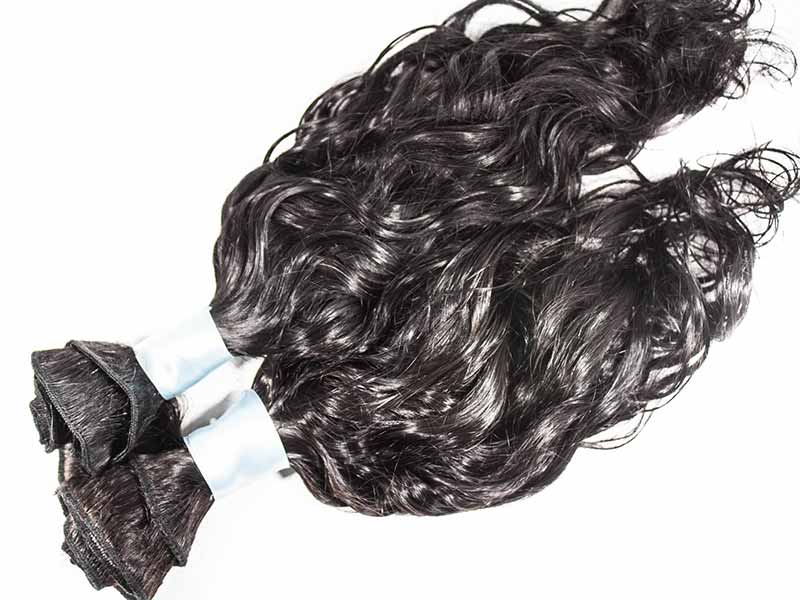 Do you have a trusted supplier to buy the item? If not, refer to high-quality human hair at Lewigs. With our Remy human hair, you are always confident at any time.
We provide quintessential hair products at very affordable prices. Whether you are a wholesaler or an individual buyer, you only pay a factory-direct price. Use our hair, customers will have the best experience of the hair system ever. Choose amazing women's and men's hair system so it can enhance your beauty as well as your appearance.
The Bottom Line
Lewigs hopes that the post brings to you about non Remy hair definition and characteristics. Is Remy hair better than non Remy hair? Although non Remy is a type of human hair, it has some disadvantages. Therefore, you should consider before making the decision.
Wearing a good human hair topper is an ideal way to conceal the hair defects and offers you a voluminously gorgeous finished look. Choose the hair that can blend your natural hair so that no one can detect whether you wear a wig or not.
Interested in getting more information about human hairpieces? Browse our website. Feel free to raise your voice if you love our hair. We look forward to hearing from you. Also, check out Lewigs' product lines for the top-notch hair units at friendly prices. Or contact us directly via our hotline to get instant support.
Look forward to hearing from you!