Are you a big fan of trendy hairstyles? Do you feel bored with the casual look and thinking of refreshing your appearance starting with your hair color? Can't decide to choose between ombre vs balayage? Then this article is definitely for you.
Currently, both Ombre and balayage hair are trending. They are the best choices for coloring your hair when it comes to changing your appearance. And Lewigs are here to give you a better knowledge of these two styles.
Let us find out what is the difference between ombre and balayage hair and which hairstyle, ombré or balayage, will perfectly fit for your style.
What is ombré hair?
The word ombré (or "ombre") comes from French which literally means "shade" or "shadow". Ombre hair describes a technique in its name. It is a hair-color technique that your hair color is shading off from the root to a much lighter color at its ends.
In order to have an ombré hairstyle, a hair-painting technique will be applied while coloring your hair. It has become popular since 2000 when the famous singer Britney Spears first appeared with her ombre hairstyle.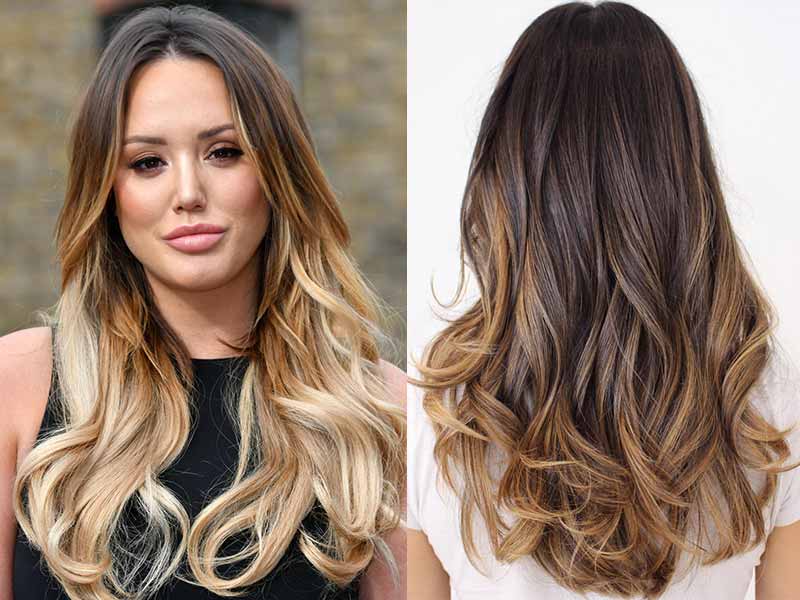 Many other celebrities also had their ombre hair afterward, such as Kim Kardashian West, Miley Cyrus, Cara Delevingne, Izabel Goulart, Olivia Palermo, etc.
In 2019, after nearly two decades, ombre still remains a hot trend that not only appears in hair but in T-shirts, paintings, home decorations, and even more. This hair color blend was, is, and will never be a fad even though the fashion is changing day by day.

What is balayage hair?
Similarly to the word ombré, "balayage" comes from the French language. The word means "to sweep" or "to paint". Simply speaking, It is a hair dye technique that the dye painted onto the hair by hand in order to have natural looks with no clear lines between the colors.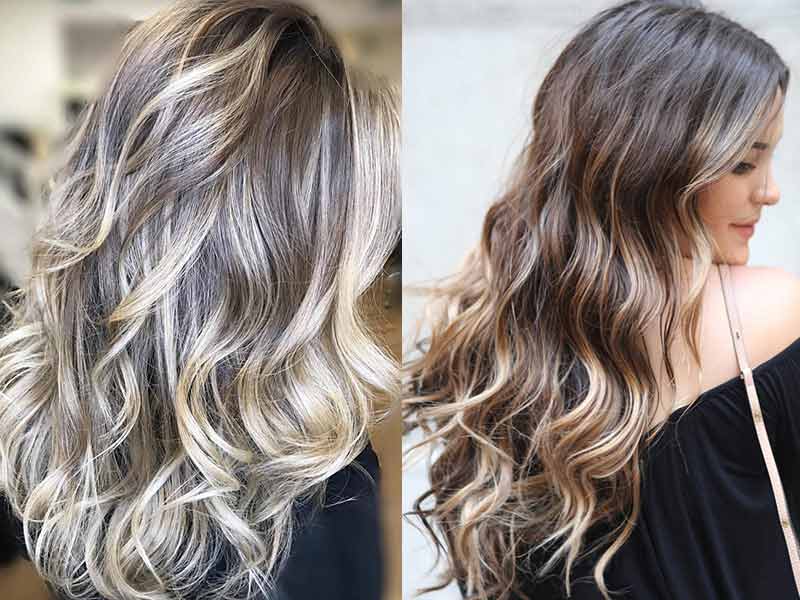 Colorist uses colors from light to dark to create several elements of color. They also use different ways in the application: some dyed hair without separation tool, others use cotton pieces to separate and while others divide hair by foil.
The natural blended hair results are slightly various depending on which way was applied. Balayage was first known in the 1970s and in the American South. Today, it still is a haunted color inspiration for young women who are around 18 – 27 years old.

Ombre vs Balayage: what are the differences?
We already have a general knowledge of what ombre and balayage hair are. However, you may still have an unclear mind about the differences between ombre vs balayage vs sombre. In fact, most people tend to mistake these hair color ideas due to its coincidence in the outlooks. It's hard to distinguish when you put the samples of balayage vs ombre side by side, not to mention just by looking at others' heads.
So, how can you differentiate ombre hair vs balayage hair color?
Are they the same thing?
Are people using the terminology correctly?
Let's read more to clear up all your doubts.
Related posts:
Ombre is a color while balayage is a technique
The very first balayage vs ombre difference is that balayage is a technique on how to achieve an ombré effect. Ombre is a hairstyle, the result of dyeing your hair with the hand-painting balayage technique.
Balayage is the action and the other one, ombré is the final look. Ombre is similarly to color blocking while balayage more like highlighting.
Ombre vs. balayage: fade vs highlight
Secondly, with balayage, hairstylist literally paints color to the hair for a sunkissed look. With ombré, if the hair color is dark, the hair should be bleached at the bottom down to the ends before colored it to different lighter colors.
Consequently, after using the ombré technique, there is an unclear fade line between the roots and the ends of the hair.
While there is no such thing when choosing the balayage technique.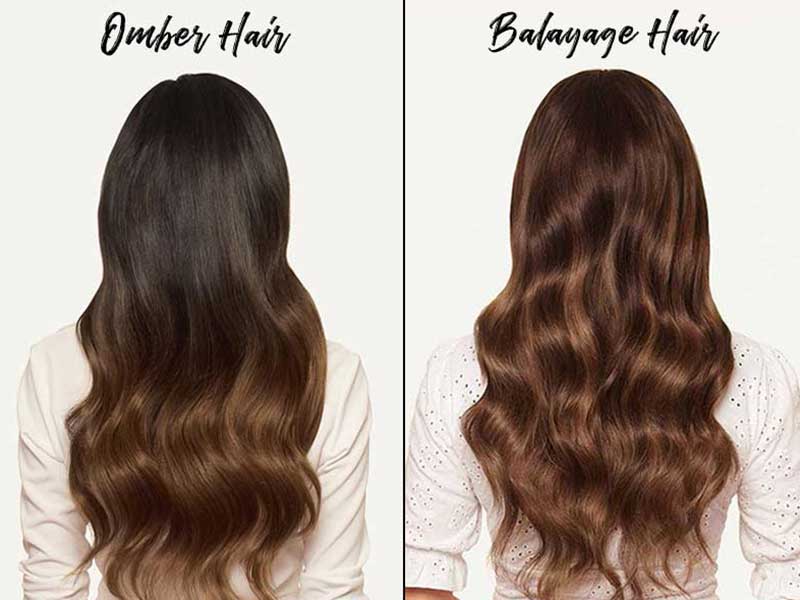 The difference lies in color blend
Lastly, ombre simply gives a sight of fading colors from the roots to a lighter color at the ends. Balayage creates slight movement thus the darker and lighter colors throughout the length of the hair.

Who should use ombré hair?
If you are wondering whether or not ombre hair is the right choice for you, you are lucky.
The good news is that ombré will be a perfect fit for almost all its followers due to the amazing look it creates.
Ombré is usually used when you want your hair color lighter at the ends. Your usual dark hair will be changed into a more creative way after using ombré. It is also easy to find an ombré style for your curly or straight Remy hair piece.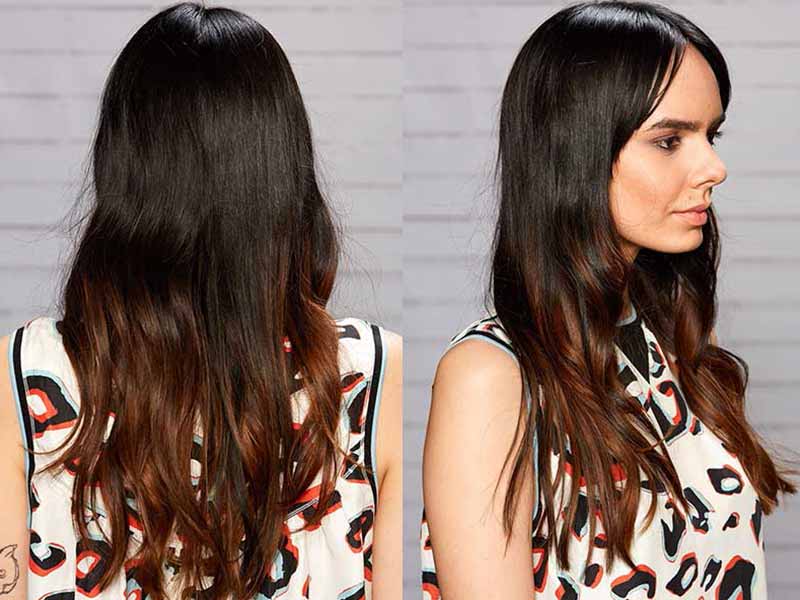 Especially, it requires low maintenance so that you can easily take care of your hair. Although the above are many exciting facts about ombre vs balayage, there are some indispensable tips for you.
As it was spoken, the bleached technique will be applied to the bottom of the hair, it also means the ends of the hair will surely and completely be damaged.
Additionally, it is an easy execution technique however not everyone can do it nicely. You should be careful in choosing this hairstyle.

Who should use balayage hair?
Balayage is a no.1 choice for a color newbie. It is also ideal for those who are searching for a low-maintaining hairstyle. Moreover, thanks to this highlighting technique, through the time, when your tresses get longer, balayage will even look better.
You do not need to come to the salon frequently to take care of your hair color. Not similar to ombré, there will be a defining line between the highlighted part and the roots. Thus, you can keep this hairstyle for a quite long while.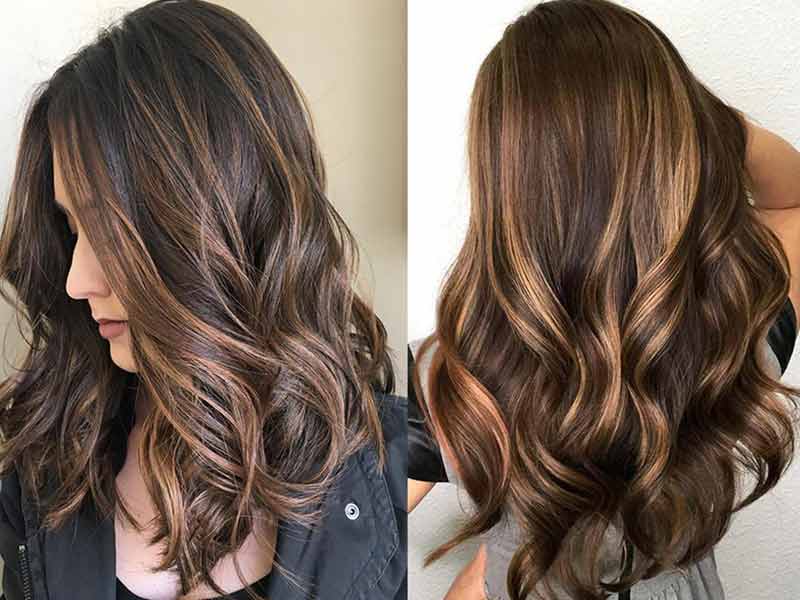 However, as every coin has two sides, balayage also has some weak points. Like all other highlight techniques, balayage requires your hair to be bleached. Which mean, the hair cuticle is damaged, to some extent. It will hence become coarser and dryer, thus requiring more care than usual.
There are more works to do if your starting color is dark while you want a much lighter highlight. Many highlight sections will be applied in order to have a new look.
Thinking carefully before you choose, either ombré or balayage hair.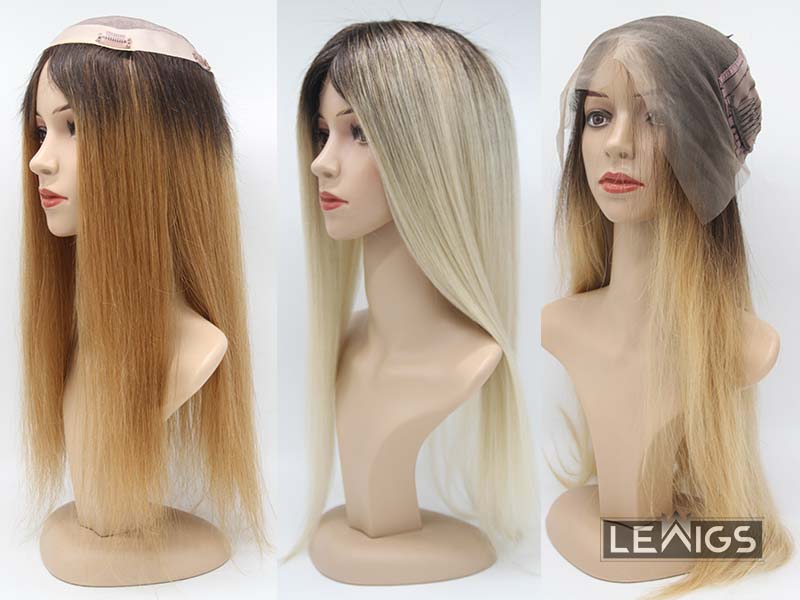 The bottom line
So, after reading these lines, are you ready for a new hairstyle? Which to choose: Ombre vs balayage? We hope that this blog post brings about the things that make balayage vs. ombre different.
Check out Lewigs to find more interesting information as well as our special hair products at reasonable prices. We have a wide range of human hair wigs and toupees for both women and men. Changing hair color or making balayage vs ombre are available, also.
Feel free to raise your voice by commenting down below or contact us directly via our hotline. We are online 24/7 to offer you all-around-the-clock support.