Hair topper, or human hair wiglet topper, is a haunted item thanks to its awesome effect in adding volume to thinning crown. There appear to be several types of hair toppers available to shop around, thus it would never be a piece of cake to pick a right one for your own from the very first try. 
It is not just that "Oh, I'm getting bald. I'm gonna have a topper or toupee to cover it". Lots of things need taking into serious consideration before you decide to purchase one.
Hence, in the following blog post, Lewigs would love to list out some of the must-ask questions that you should never forget to ask yourself before buying.
Do you sweat much?
The very first question to ask yourself is how often you sweat. Does your sweat pour out regularly? Daily? Weekly? Or almost every time? Or do you rarely go sweaty? You should have a clear answer for all these questions because it affects significantly in deciding the base types.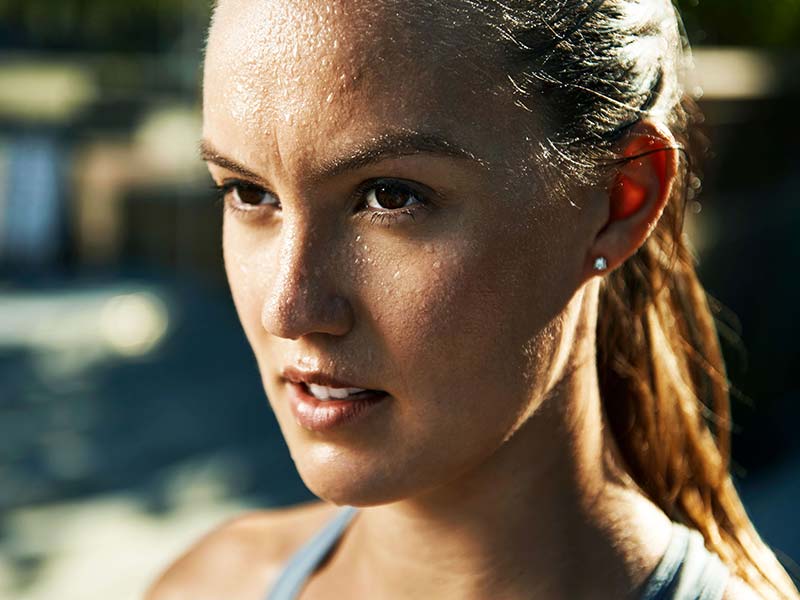 For those sweating a lot, it is advisable to opt for a breathable base such as a French Lace, Swiss Lace, or Monofilament. These materials could allow air to pass through. In contrast, never go for a skin or silk base as it would be too irritating to wear.
But if you rarely sweat and would love to wrap a seamless look, then you could head for a skin hair topper with no fear.
Is your skin oily or dry?
It seems to be a minimal issue but oily skin really matters. It poses a significant impact on the duration and security of the bonds, as oil might make it easier to slip away. In such these cases, things like adhesive tapes might not work effectively.
Hence, if you have got an oily scalp, it is better to go for a strong liquid adhesive. It would help to give a consistent and durable connection between the human hair wiglet topper and your scalp. 
How will you intend to attach your human hair wiglet topper?
There happen to be several types of hair toppers, and each of them has its own installment method. Therefore, it is important to decide by which way you would like your wiglet to be attached. 
You need to see if you love to use tapes or glues to bond the topper to your head. It is because each base would go with a distinctive adhesive type. While one might work with a tape adhesive, another might only be sticky if going with a glue. 
In some of the cases, both the two adhesives are applicable, so it will just be a matter of preference here.
Notably, if you are not into such these bondings, you can opt for a human hair wiglet with clips all around. In other words, pressure-sensitive clips are all you will use to secure your topper hair piece. 
How often do you want to remove and reattach your hair topper?
Maybe you don't know but such a breathable hairpiece as a lace hair topper cannot last for a long time if you attach and remove it too often. That thin and lightweight base is likely to be torn apart. In addition, the hair might start to loosen, unravel, and then shed out faster.
In contrast, things like skin base could handle removing and attaching even when you do it times a week.
Related posts:
How dense do you want the hair on your human hair wiglet topper to be? 
We are saying about hair density. What we mean is, how close do you want the hair strands on your topper or toupee to be?
It sounds to be a tiny issue, but in fact, it affects the naturalness of your topper hairpiece significantly. It shouldn't be too fine or too thick, or it will look fake.
It is better to check your bio hair first to see what density level it is. Never opt for a super heavy density if your real hair is quite thin and vice versa.
Take a look at our Hair Density Chart to know more what each level refers to and choose yours.
How big is your head?
The next question to find an answer to is the size of your scalp. This measurement is essential as it would decide how to choose a cap size for hair topper.
Just so you know, both human hair wiglet topper and toupee are constructed on a base. And in order to fit different bald areas and heads, this base varies in size. 
And nothing is worse than an ill fit hairpiece.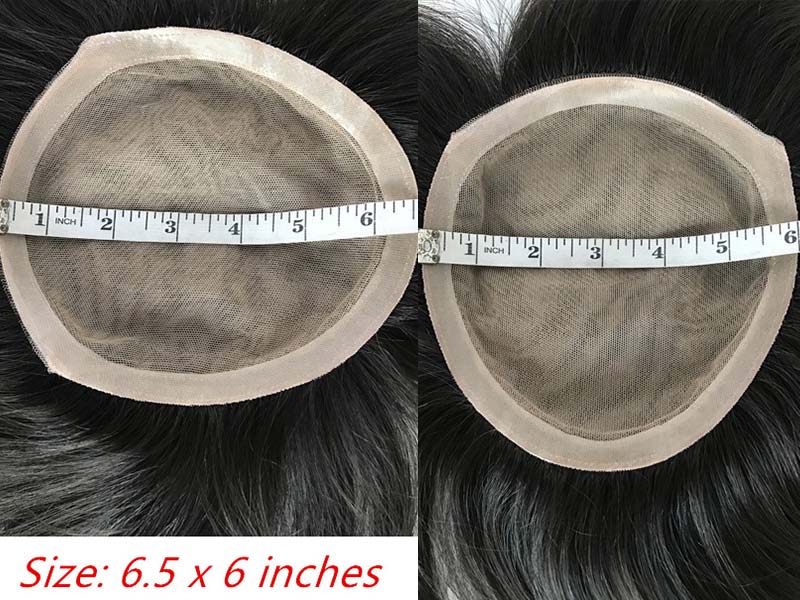 Therefore, measure the size of the spot you want the topper hair pieces to cover carefully before ordering. Just simply measure from the front to back to determine the length, and from side to side to record the width.
Remember to add 01 inches to the final record to allow spaces for attachment.
Additionally, do not use a measuring ruler but a tape to record the size to get the most precise result. 
View our top-rated wiglets:
In what condition will you live and work?
Your lifestyle and working condition are also important things to take into consideration when choosing a human hair topper piece. If you are working in a harsh environment where you have to wear big hats or things like that, then there will be quite a great deal of pressure putting on your head and might negatively affect the hairpiece. Hence, in such this case, you should head for the most comfortable hair system.
That said, this kind of thing will be consulted deeply by the sales staff before buying.
Besides, how much care and effort could you put on your topper wiglet? You can choose any types of hair replacement systems you want if you could take good care of it. In contrast, if you do not have enough time for the maintenance, then it's advisable to sort out for a durable and easy-to-care human hair topper.
How much could you invest in a human hair topper piece?
Sensitive as this topic might be, money is always a must-consider criterion when deciding to buy anything. You should know your budget well, as hair system is not a once-and-for-all investment. Wearers need to replace it after months of use.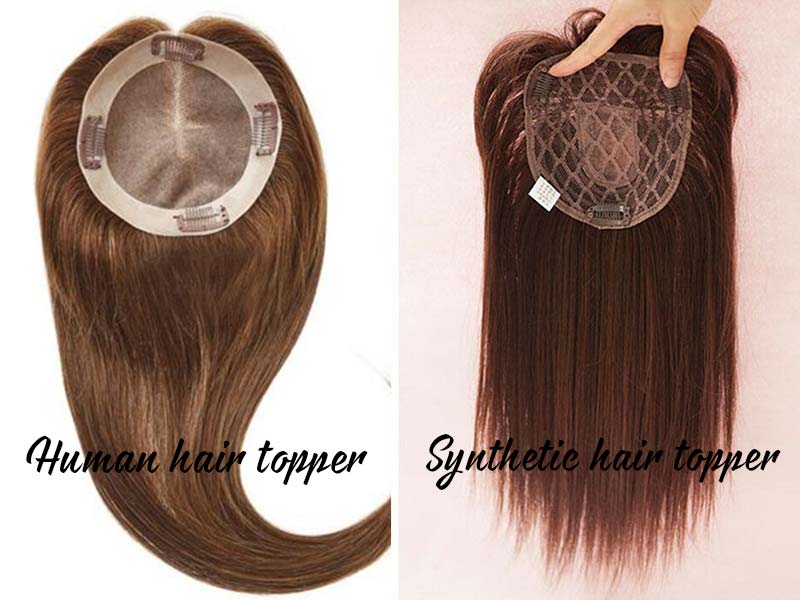 A good-quality wiglet topper piece with 100% human hair will cost around USD 100 – 300, and you could use it for around 3 months. When the base is no longer stiff enough to be secure on your head or the stresses start to fall out, it's time to purchase a new one.
In other words, you will have to spend some hundreds of dollars quarterly for your topper pieces. It is not really a big number, but prepare yourself in advance so that you won't be broke after buying a new one.
That said, human hair wiglet topper is still worth your money. It looks natural and is damage-free, so no reason not to buy one. 
The bottom line
Above are the must-ask questions that both men and women should never forget to wonder yourself before buying a human hair wiglet topper. Now that you have been already covered, take a look at our product lines and tell us your favorite picks. 
Share with Lewigs your thoughts by commenting below or contact us directly via our hotline. We are always happy to be of support!