Used for treating just about anything from dandruff to acne, salicylic acid is a significant ingredient that is commonly found in hair products such as shampoo and conditioner.
It is indeed one of some critical anti-hair loss and anti-dandruff ingredients included in a salicylic acid shampoo.
Salicylic acid has many benefits on your hair follicles and skin. For example, it can help avoid sebum build-up, decrease the acne developing risk on your scalp and face. It can also reduce the dandruff formation, keeping your hair scalp free of flaky, dead skin.
Here, Lewigs will delve into the definition of this ingredient, how it works, their benefits for your hair loss reduction. We also recommend what shampoo has salicylic acid.
What is salicylic acid?
Let's dive into the definition to have a deeper understanding of it.
What is salicylic acid?
Salicylic acid is a popular medicinal ingredient. It works as a treatment for just about anything – for example, calluses and warts, acne, dandruff, ringworm, and various other conditions of your skin.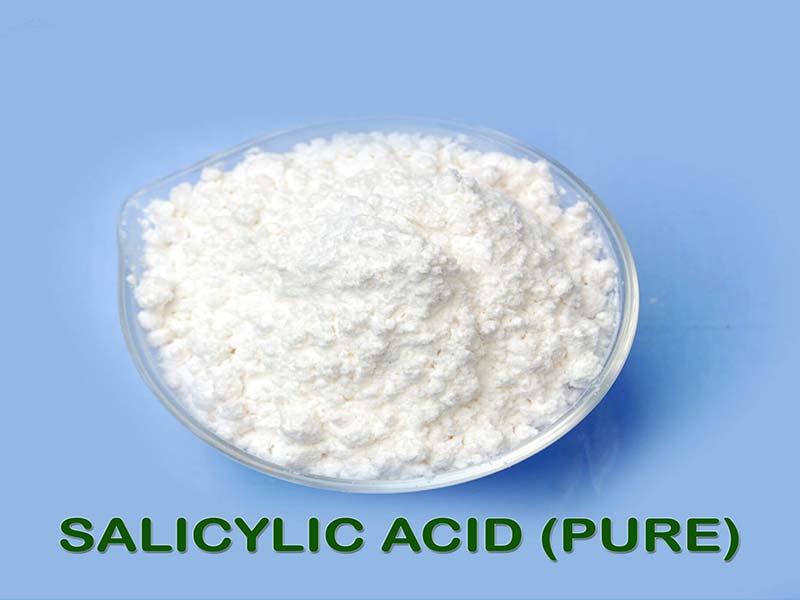 Salicylic acid can be found naturally in some foods, say, blackberries, peanuts, and walnuts. It was initially from white willow bark or Salix alba.
The acid works by stripping away the skin's external layer or the epidermis safely and effectively. By gently getting rid of the skin's outermost layer, salicylic acid helps you stay away from skin irritations – for example, fungal infections, pimples, as well as dandruff.
This ingredient is so safe and popular that it has been listed as one of the world's crucial medicinal elements.
Related posts:
How does salicylic acid work?
The shampoo containing salicylic acid has been available in the market today. The acid in the item will naturally strip away the epidermis' outermost layer. That is why it lets dead skin wash off the scalp when you clean your hair.
Does your scalp feel uncomfortable? Is there itchy hair? Also, any dandruff? The condition can worsen as a dead skin build-up on the scalp. Salicylic acid helps loosen dead, irritated skin — thus making it simpler to wash away during your shower.
The salicylic acid's unique chemical structure makes it become among the most active ingredients in the salicylic acid shampoo for dandruff. It will penetrate the scalp and cleanse the skin.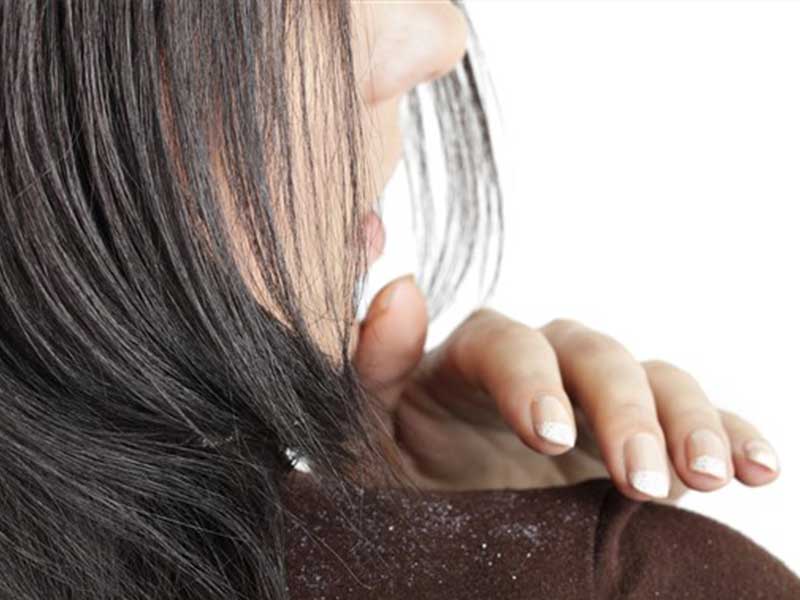 Salicylic acid is more likely to cleanse pores after entering into them compared to other ingredients. It helps avoid oil buildup as well as unclogging the follicles. The result can be better hair growth. Also, there are fewer skin issues – for instance, seborrheic dermatitis.
According to a study in 1987, those treated with shampoo with salicylic acid and sulfur enjoyed a significant reduction in the skin scaling amount (flaky, dry skin) on the hair scalps.
In other words, if you have a scalp itching or dandruff as a consequence of dry skin, this acid is worth your investment.
Salicylic acid and hair loss
It is not a direct contributor to a reduction in your hair loss (like finasteride or minoxidil). That said, the acid can play a part in keeping more of your strands.
Wonder why? This ingredient is essential for washing away your excess sebum. The sebum is a waxy substance that can contain DHT or dihydrotestosterone – the primary androgenic hormone behind your hair loss.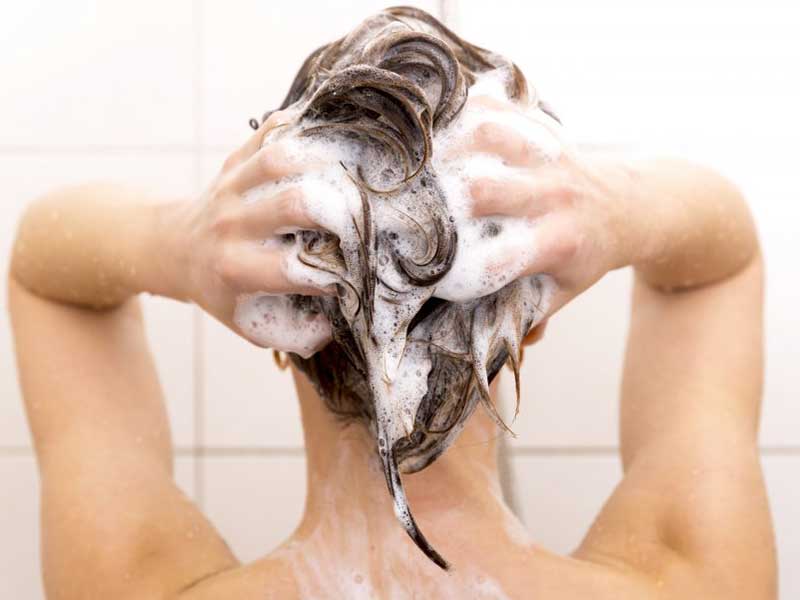 There has not been any conclusive scientific evidence that proves excess DHT in your scalp sebum can cause male pattern baldness. Still, it is ideal for washing away sebum if you want your scalp to remain healthy and not vulnerable to acne, dandruff's irritation.
Overall, should you view this acid as an excellent cure for your baldness? The answer is nope, despite the fact that it does reduce the level of DHT. On a brighter note, it offers various proven benefits for your hair and scalp health. Also, it can reduce DHT levels on the hair scalp since shampoo salicylic acid or so keeps the skin clean, fresh, and free of excess sebum and dandruff.
If you seek a shampoo that is really effective in treating hair loss, try DHT Blocking Shampoo. Or just simply save your head and wear hair toupee instead for the most convenience.
Is Salicylic acid shampoo safe to use? Are there any risks?
This ingredient is considered as being safe and effective in treating your scalp conditions and dry skin – for instance, seborrheic dermatitis and dandruff. Yet, it does not mean it does not come with risks. Skin irritation is one of the side effects. But it is rare and tends to be mild.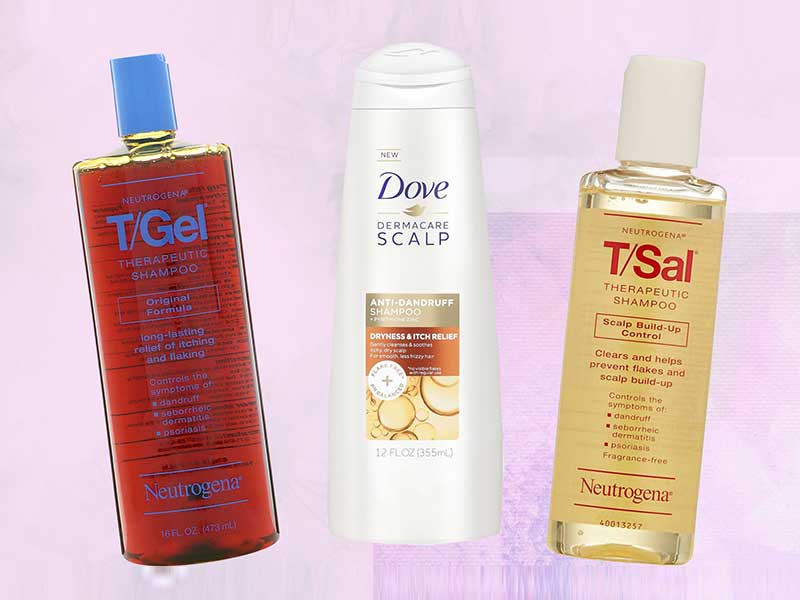 A shampoo 6% of this acid, etc. is technically well-tolerated. Still, people with an aspirin allergy history should stay away from it. Only a genuinely small amount of it is absorbed into your bloodstream when you apply it to the skin. However, the figure rises 150 times or so once the skin is damaged. As the number stays true to creams, it may be lower for your rinse-off shampoos. Though some people have reported toxicity, the cases are usually associated with some other factors.
Generally, you should follow the instructions specified from the shampoo brands. Also, you are advised to wear a topper or so, which helps improve your look and protect your bio hair from harmful outside environment factors at the same time.
The best salicylic acid shampoo to bring home today
Do you love adding this fantastic ingredient to your hair care routine? If you do, be sure you use it at the proper time for the appropriate condition. Plus, since there are tons of choices out there, finding your best fit may be a challenge. That is why we have spent hours researching to name the top picks on the current market. Let's check them out right below!
Mineral Shampoo – by Dead Sea Spa Magik 
It should be a worthy winner of this list,
The product is a precious formulation containing salicylic acid as well as zinc pyrithione.
Zinc Pyrithione is famous as a gentle anti-fungal agent that you can find in a lot of dandruff shampoos. People use it mostly for treating mild seborrheic dermatitis.
Meanwhile, Salicylic Acid is popular in ointments, creams, as well as shampoos due to the keratolytic effects. It makes the epidermis shed with more ease and helps get rid of dry and flaky skin. People often address salicylic acid in shampoo as an exfoliator. Plus, it works to shift your scalp's existing build-up.
Both of the ingredients complement one another. It is because Salicylic Acid is likely to make the existing build-up softer. It also assists the Zinc Pyrithione in penetrating your scalp better.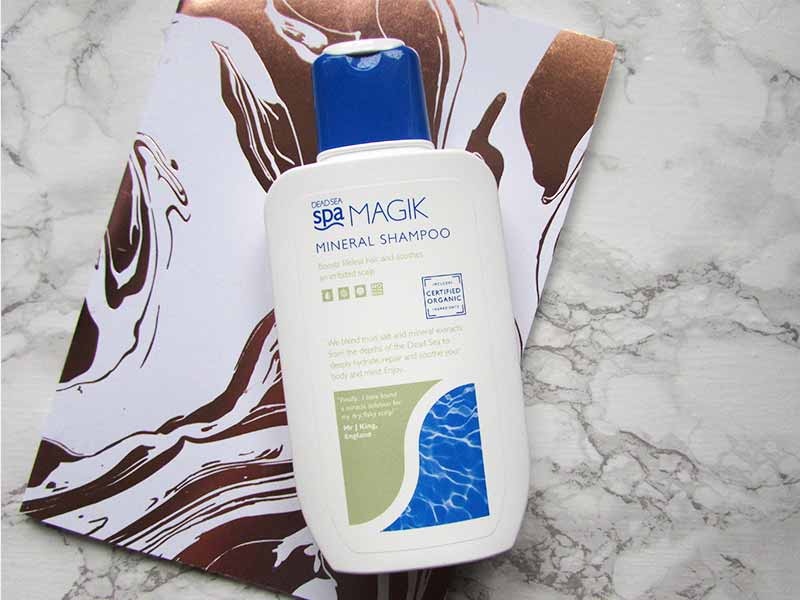 In case you do not know, shampoos with multiple active ingredients are beneficial. They work a lot better than your regular products.
Other than the active ingredients, this item has featured a couple of innovative help ingredients that genuinely make the shampoo outstanding.
Not all, the surfactants are incredibly gentle. Dead Sea Spa is not free from sulfate, but the good news is that they use sulfate named Sodium Coceth Sulfate. It is a mild surfactant that people often use in baby gels and cleansers.
Apart from Sodium Coceth Sulfate, this product has beeswax soap (also, Sodium Beeswax). It is derived from beeswax. It works not only as an emulsifier but also as a cleaning agent. Sodium beeswax's beauty is that it offers the same anti-inflammatory, antibacterial, and antiviral properties of wax. At the same time, it can moisturize as well as strengthening your skin defense barrier.
You'll also like:
Dercos Anti-Dandruff Sensitive Shampoo – by Vichy 
This company has earned some reputation in the female skincare world. People in the shampoo world tend to know more about it as well. And its sensitive skin dandruff shampoo may be the most outstanding.
It is sulfate-free. Not all, it is free from paraben and colorant. There are Salycic Acid and Piroctone Olamine to control your hair dandruff. As an anti-fungal ingredient, Piroctone Olamine is proven to work better than Zinc Pyrithione when being in combination with Salicylic Acid.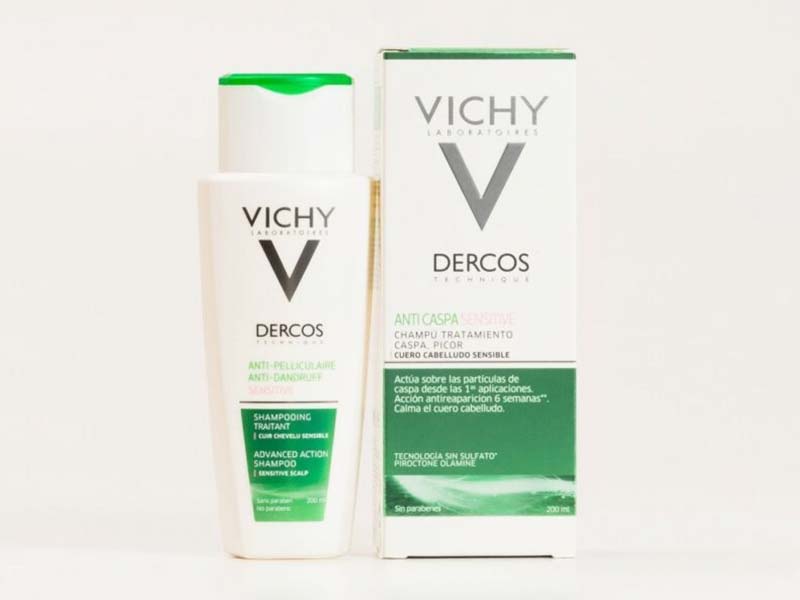 The company does not add sulfates but many gentle cleaning agents. They will leave your hair feeling more fantastic than ever.
The Bisabolol addition help with this effect. This anti-inflammatory works to calm and soothe the skin. It is likely to help your skin absorb the active ingredients better. You can find it in chamomile. People have used it for centuries owing to its skin healing properties.
Capasal Therapeutic Shampoo – by Dermal Laboratories 
This product with coal tar and salicylic acid has a ratio of each as 1% and 0.5%. There is also coconut oil.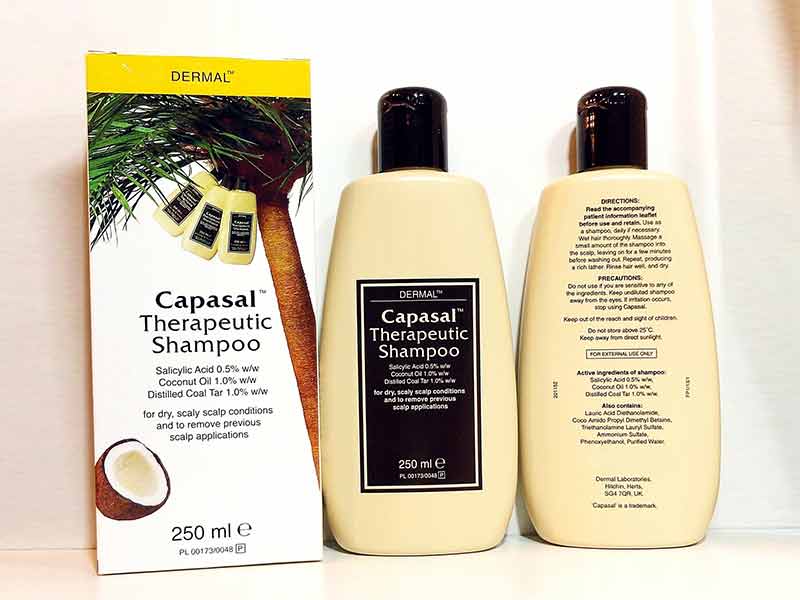 It is maybe the most original formulation thus far.
It is free from fragrance and paraben. But there are some known contact allergens. It is an excellent shampoo for people who suffer from scalp psoriasis, however.
T/Sal Therapeutic Shampoo – by Neutrogena 
This Neutrogena salicylic acid shampoo deserves the 4th place for some good reasons.
It is a formula including salicylic acid. Further, it is sulfates free. It also says no to parabens. There is no virtual odor. This clear thick shampoo can wash your hair exceptionally well. You will not be able to believe that its formulation is so gentle without asking for any harsh sulfates. In other words, it gives a luxurious feeling and is for your medicated product.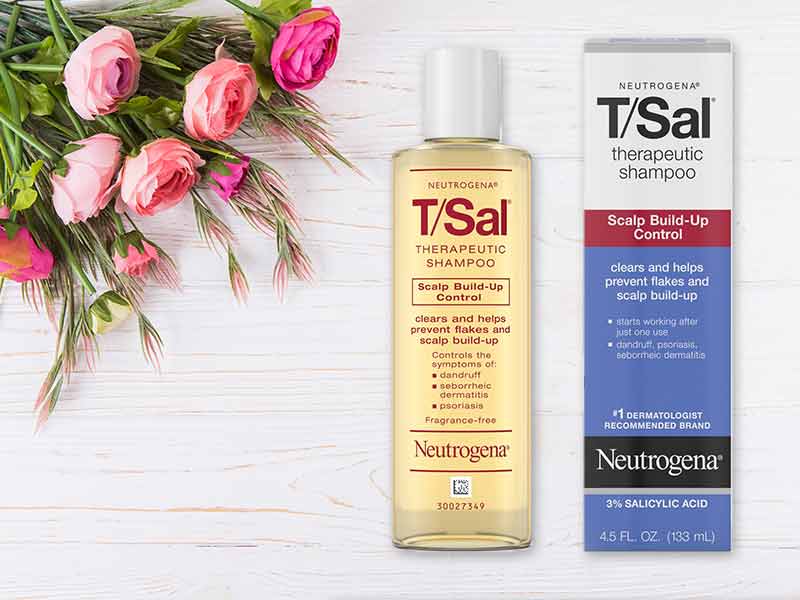 Above are all Lewigs want to share about salicylic acid shampoo. If you are suffering from dandruff or even hair loss, try this shampoo to see the differences.
If you love to know more about other hair care products and tips, feel free to browse our delicately built blog. We have a lot to tell you!
Should you have any further questions, kindly contact us via our hotline or email to get our support.
Have a nice day!