Are you not familiar with terms like "salt and pepper wigs?" It referred to the color of the hair system that is in grey shade. Some call gray salt n pepper wigs, they are a fashionable hair color fitting both the young and elder wearers. In this post, we will be specific about wigs salt and pepper color and its benefits. We also suggest where to buy the best hair wigs at friendly prices.
What You Need To Know About Salt And Pepper Wigs
Before, people want to hide their gray hair color because it presents their age. But now it's actually a hair color trend. If your hair is not going gray yet, you can dye the hair to catch up on this trend. However, with salt and pepper human hair wigs, you no need to paint your bio hair. Only put the wig on your head properly, adjust it, and you have a perfect hair look.
Take a look at this hair system, salt and pepper hue is the mix of black and gray hair shade. It is available on the hair market in different types, lengths, and styles. Opt for the hairpiece that fits your facial shape, it may be short salt and pepper wigs or salt and pepper curly wigs, etc.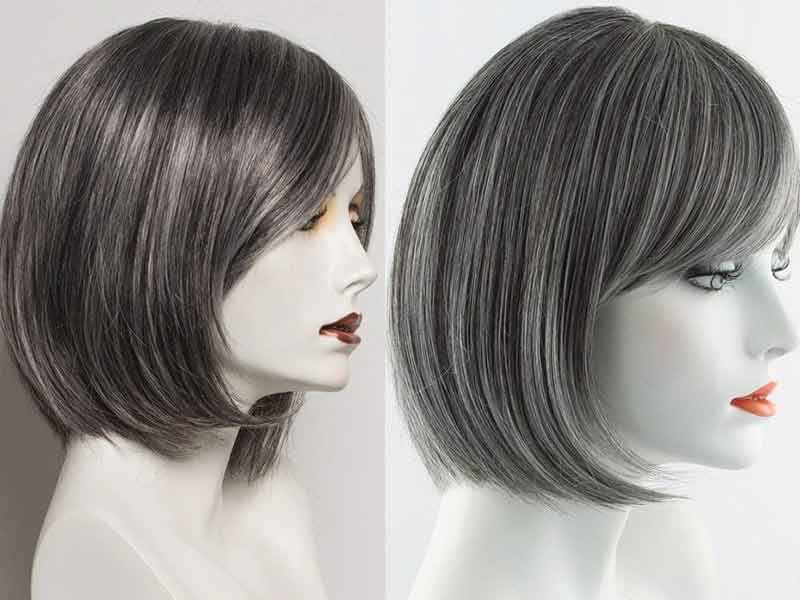 Select a human hair wig, it looks so natural like your existing hair. This hair is favored by most black women. Often, the hair is made with a full lace cap, lace front cap, and other base types. For example, the lace material is beneficial as it is fine and lightweight, thus looking imperceptible on the scalp. The colored hair strands are tied by hand to the soft mesh cap, create a soft look. This wig does not damage your bio hair underneath. If you apply the hair correctly, it is impossible for others to detect by their naked eyes. they think your human hair wigs salt and pepper is real hair.
Tips to Take Care of Salt And Peper Wigs
It is very usual for someone choosing to wear gray hair wigs now. If you are eager to get a more uniform look, go to a hair store or salon near you to get the best hairpiece. Or ask your hair colorist to paint your hair. However, to maintain the hair in good condition, it requires a lot of upkeep.
When you own salt and pepper lace front wigs or full wigs, you may need to change your hair care routine. For starters, you buy a set of products containing shampoo and conditioner that is designed for color-treated wigs. You can use a hair mask instead of a conditioner once or twice a week.
Be careful when washing the hairpiece. It would better if you use lukewarm water to wash the hair. Never rinse it with hot water as it will strip the hair strands of essential oils, leading dry and dull hair look.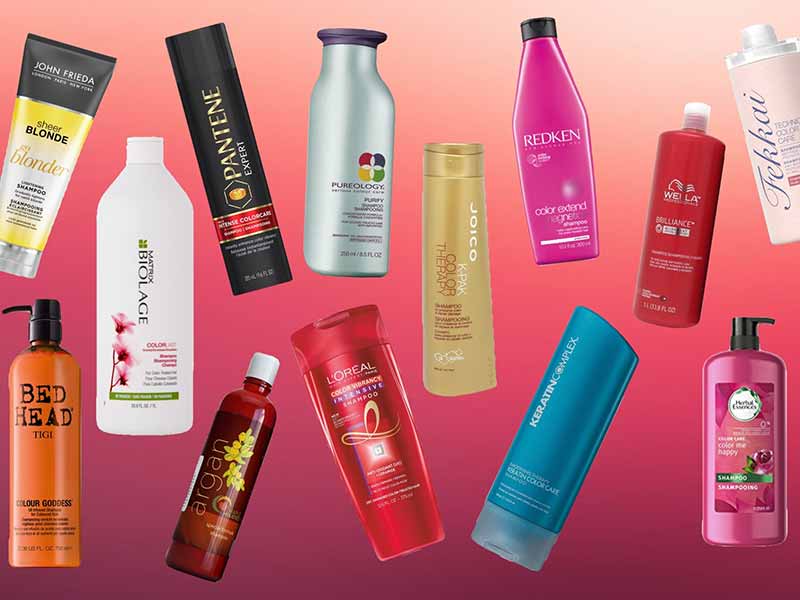 When it comes to styling salt and pepper wigs for black women, go for hairstyles that accentuate the color of the hair. Style curly hair or trim it to get your desired hair. If you buy a straight wig, braiding it. Wear a stacked braid, complex fishtail braid, or simply with a three-stand braid. Try French or Dutch braid if you are finding the most effortless style. 
Where to Buy Salt And Pepper Wigs
The hair market becomes huger as hundreds of hair suppliers are established every month. Nevertheless, the number has been gigantic, so you don't know where to buy the best hair. You may tend to end up with confusion. Some say that they are not sure about their hair quality if they don't see the hair directly. While others love buying wigs online as it is convenient.
We would like to recommend our hair company as a worth considering place to buy salt and pepper wigs for African American.  Starting as a small hair supplier, we have become a top place to purchase high-quality hairpieces. We collect human hair, manufacture, and sell real human hair wigs. Hence, you can treat the hair as your natural locks. 
Other posts:
Deep curly human hair wigs with lace front at Lewigs
The hair is designed to perfectly mimic the natural hair of black women. The deep curly texture gives you a fashionable look. This hair looks like the natural afro hair texture that is the most common style of black people. It gives a bigger hair appearance. The length of the wig is 18 inches and it is also the most requested length from our customers. Its density is 130% (light) which looks more realistic. If you want to change any of the details, we will customize it to fit you best.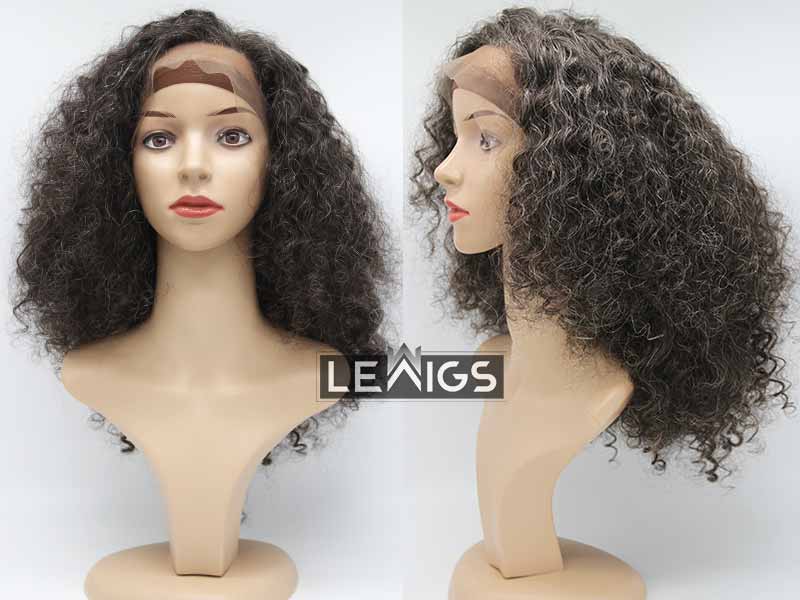 Benefits of salt and pepper curly wigs:
– Exceptional naturalness
– Breathability: It is suitable for those with sensitive skin or sweating a lot.
– First-rate quality
– Easiness to use and apply
– Affordable price
Our hair units are a small weapon to conceal your hair defects, thinning hair and bald spots. Also, it is used to add more hair and change your hairstyle, color instantly. They are aimed to give you a fantastic look. We have salt and pepper wigs for sale; hence, visit us to pick up a new hairpiece. If you want to start up your business, don't hesitate to reach us. We provide wholesale prices for wholesale vendors and individual clients.
To Wrap Up
Are you interested in salt and pepper wigs? Do you want to get this hairpiece to change your hairstyle and image? Come to Lewigs to buy good hair. Hope that after this post, you will find a reliable place to buy hair and ready to have a new hair look.
For any special inquiries or getting more information about other hairpieces (wigs, toupees, and toppers), feel free to contact us. Anytime you need help, you can message us. We always more than happy to chat and willing to give you pieces of advice. We just wanted to hear your voice.