Massage which has existed for a long time is an amazing technique to help us relax, resulting in improving our health. Besides body, neck and back massage, scalp massage is also a common method for beauty and health purposes, especially making your hair thicker. If you are suffering from hair loss, do not skip our article today. Lewigs would like to share with you some details about scalp massage, especially scalp massage for hair growth. Try to follow these steps we will mention and see the results!
What Is Scalp Massage?
About the definition of scalp massage, it is the way to use hands or specially-designed devices to create the stimulation of the scalp. People often use it to improve health such as reduce stress and relieve headaches.
If you want to have stronger hair, scalp massage for hair growth is an ideal choice. Many people reported that scalp massage is an effective way to provide you with numerous hair-related benefits.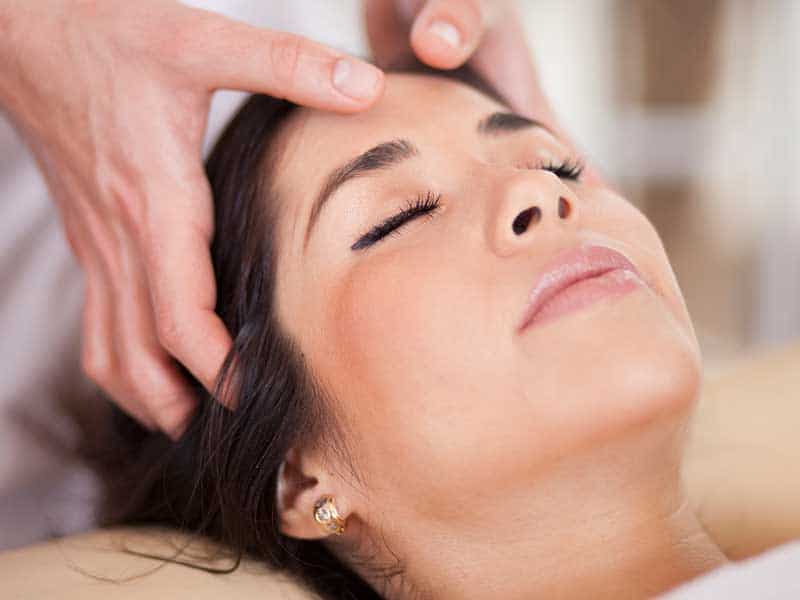 Benefits Of Scalp Massage For Hair Growth
We all know that on the scalp there are many nerve roots. When you use the fingers to press the point on the scalp, you indirectly stimulate the nerve roots to enhance the thinking of the cerebral cortex. At the same time, they also help improve your hair. Now, it is the time to see what scalp massage can do for you to promote new hair:
Other related posts:
Stimulate Blood Circulation
One of the causes of hair loss is Androgenetic Alopecia (AGA) due to the presence of DHT. When DHT attaches to sensitive hair follicles (typically on the hairline and crown), inflammation occurs. At that time, hair follicle miniaturizes and blood flow to hair follicle decreases, so hair receives less oxygen and nutrients, leading to a higher risk of hair loss. In this case, scalp massage can improve blood circulation to the scalp because scalp massage stimulates the capillary blood vessels on the scalp. After that, more nutrients and oxygen will go to the brain. Your hair will grow faster, become stronger, and avoid being grey.
Reduce Stress
Working and studying too much everyday makes many people become stressed. Stress causes physical and mental disorders that endanger human health. Various studies say that hair loss has a relation with stress. To be specific, a study concluded with 18 who were in the midst of exams and 15 who were not showed that these 18 people had a higher level of stress, especially the change in cytokine balance. Increase of cytokine levels causes body-wide inflammation which badly affects the hair follicles, leading to hair loss. Therefore, the more stress you can control, the less hair you will lose. People use scalp massage as a stress reliever without using medicines.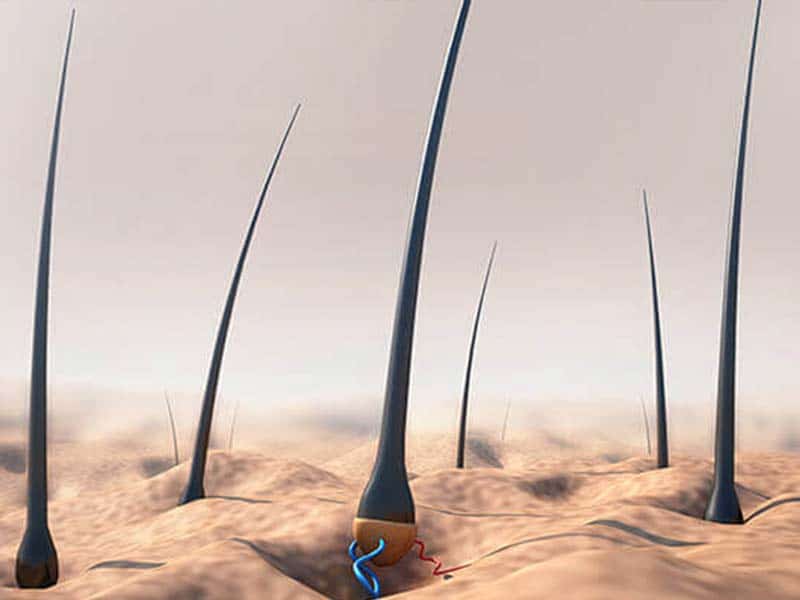 Massage movements help you relieve pressure, especially massage with gentle movements will affect directly on the points on the scalp, then stimulate the blood circulation, resulting in a relaxed feeling. After the massage, your body seems to be different because you escape from stress. Moreover, you will sleep better, avoid aches and pains such as arthritis, nervous system disorders.
Boost Sebum Production
Production of sebum is an important part of a healthy and well-nourished scalp. However, the sebum level can decrease due to the use of harsh chemical products and daily contact with outside pollutants. Low levels of sebum can cause dryness and flaking which lead to hair loss. Besides, low levels of sebum can be the reason for an oily scalp because your scalp will try to produce more oil than you need.
In this case, scalp massage is a great way to help you get rid of low sebum production. It regulates the production and a healthy scalp will come back to you.
How To Massage Scalp For Hair Growth
There are many scalp massage techniques for hair growth that you can experience:
Traditional Scalp Massage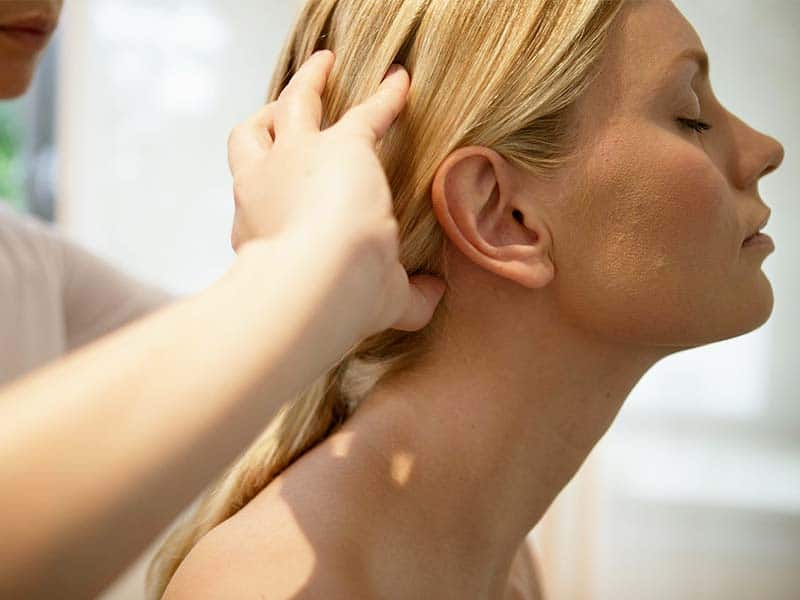 You use only your fingers to apply this type of massage by putting pressure on your scalp and moving in small circles. Make sure that you massage all areas. How long to massage scalp for hair growth? You can do it for at least 5 minutes at a time, several times a day.
Besides, you can do it while washing hair. In this case, you should use your fingertips to gently massage your shampoo or conditioner into your hair for 5 minutes. Then rinse your hair.
Massage With Brushes And Other Tools
Like with body massages, we also have special tools for a scalp massage. Some tools you can use are in the form of brushes or light handheld rubber massagers. The way to use tools is similar to the way you use your fingers.
Read more:
Essential Oils
You can choose essential oils scalp massage for hair growth such as lavender oil or peppermint oil which are among the best oils for scalp massage hair growth. Firstly, mix 1 to 2 drops of lavender or peppermint oil with 1 tablespoon of carrier oil such as jojoba or melted coconut oil. Then, apply this mixture directly to your scalp. After that, massage gently to make the oils work. Finally, wash the scalp with lukewarm or cold water. If you want to massage the scalp with oils, check oil before applying carefully to avoid allergies.
You can have a scalp massage at home by yourself or go to a licensed massage therapist.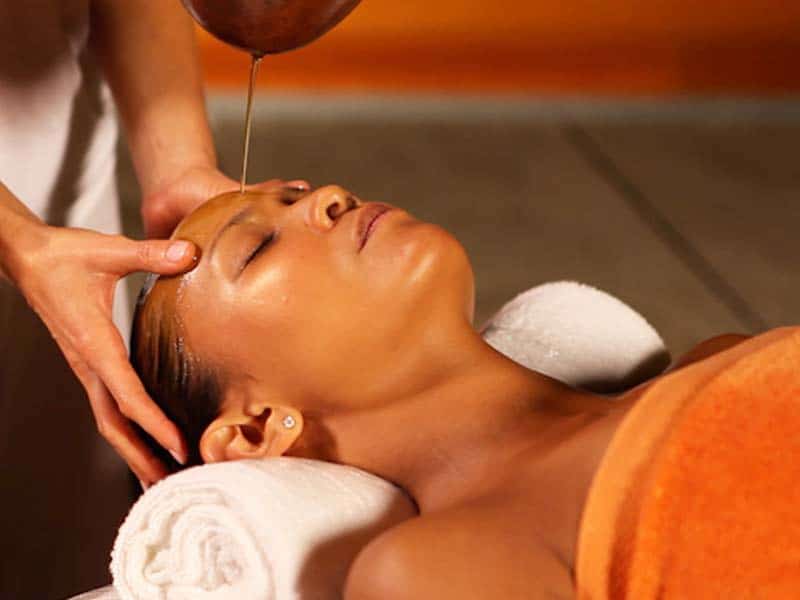 Scalp Massage For Hair Growth – Other Tips To Stimulate Hair Growth
– Choose the suitable shampoo and conditioner for each hair type: If you don't use suitable hair products for your hair, you will get more hair loss.
– Have a healthy diet: Nutrient deficiency is a cause of hair loss. Remember to take enough vitamins and minerals, especially zinc, iron, and biotin.
– Limit the use of hair styling tools
– Avoid the expose of hair with hot water, sunlight, and environmental pollutants
If hair loss occurs for a long time, you should go to the doctor to check your health.
To summarize, we hope that which we have introduced to you about scalp massage for hair growth is useful for you to have thicker hair. It is difficult to achieve beautiful hair, but it is more difficult to keep this hair. Our blog has more topics about hair care, so please visit it. We are always glad to hear and answer your comments or questions. Do not hesitate to share it with us.