It is a horrible experience losing your hair. You lose your self-confidence, you just do not feel complete. Have you heard about scalp micropigmentation – a solution for hair loss? 
You may be strange about the term "scalp micropigmentation". In fact, it is used to create the illusion of fuller and thicker hair. Many people are getting this procedure to treat baldness, thinning hair, hairline recession, and so on. Compare scalp micropigmentation before and after pictures, you can see that the reactions are incredible. Are you curious about it? Keep reading on the post.
About Scalp Micropigmentation
What is scalp micropigmentation? The procedure is a non-surgical treatment for hair loss problems. The practitioners use needles to embed pigments into the skin. The result is that it creates an illusion of a full head of hair. It is sort of like a tattoo, but not quite. They can use different machines, different guns, different needles, but most importantly is the hairline ink. Many specialists use black natural, organic ink so the customers have never worried about changing color problems or anything like that.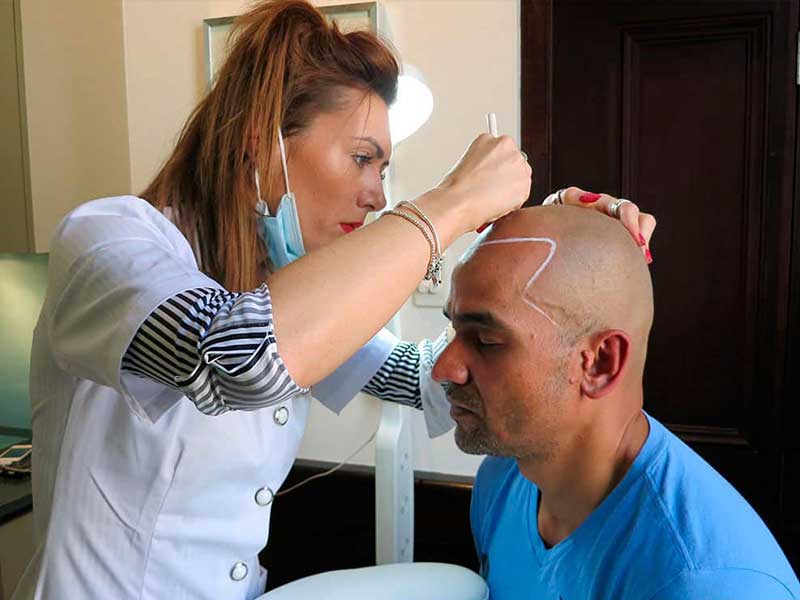 Does it hurt? Read about scalp micropigmentation reviews, some say that it does while others say it does not. Our short answer is that it depends. Before starting the procedure, the specialists will cover a topical numbing agent to your skin. However, it may still be discomfort during the treatment. So, your pain tolerance decides whether it hurts or not. However, the treatment hurts less than having a hair transplant.
How long do the results last? This is considered as a semipermanent method. So they can last an average of 3-5 years depending on how you take care of them.
If you have sensitive skin or suffer from scalp diseases like psoriasis, you should avoid getting scalp micro pigmentation. Because it is difficult to apply pigment to the inflamed scalp. 
Similar posts:
Scalp Micropigmentation Costs
How much does scalp micropigmentation cost? Its price varies depending on how much of your skin needs to be treated. Often, each treatment ranges between $400 and $1,000. The cost for repairing scars only is usually from $1,200 to $2,500.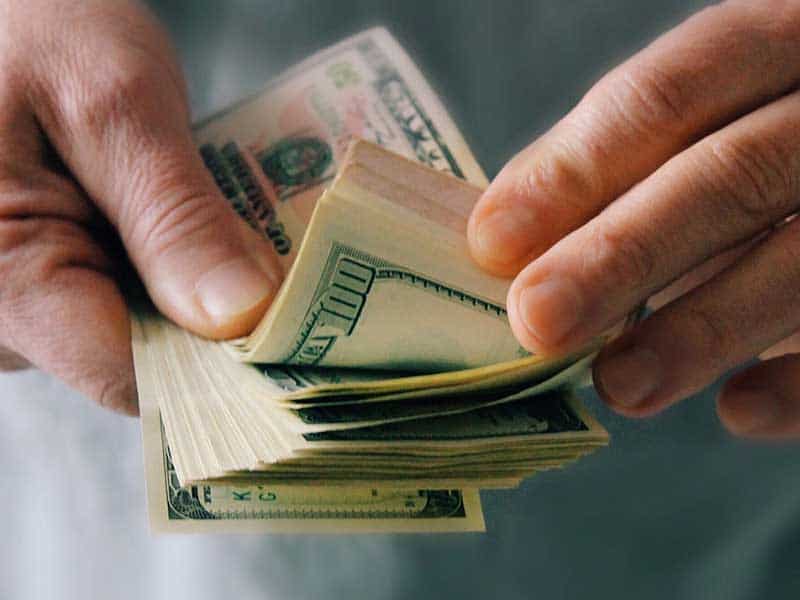 Pros and Cons of The Treatment
As we stated, scalp micro-pigmentation is an anti-hair loss treatment using micro needles to deliver pigments to your scalp. It has to be matching the overall density and color of your existing hair to make this replication look very natural. 
Pros
– Add more density: It adds more dense to your natural hair which is thinning. It is not compulsory that you have short hair in order to under this treatment. Many men with long hair can receive it. Use modern equipment and creating a 3d scalp micropigmentation. A good practitioner will add pigment in the scalp and create a realistic look.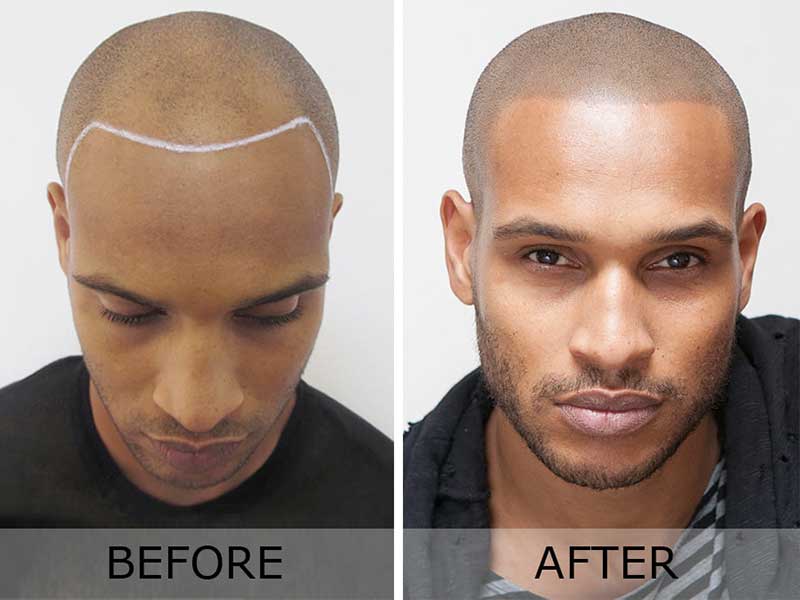 – Restore receding hairlines: Specialists use hairline ink to create the best result. It provides a natural look of a thicker head and a clean hairline.
– Repair scars: It covers-up all scars left over from the hair transplant procedures.
Plus, it is useful for cancer patients. They don't have to have a hair transplant or buy a hairpiece to conceal their shaved hair.
Cons
Here are some scalp micro pigmentation disadvantages.
– If you have scalp tattoo gone wrong, it is difficult to clear. Just like the tattoo, you have to use the laser removal process. And it is painful and the price is high.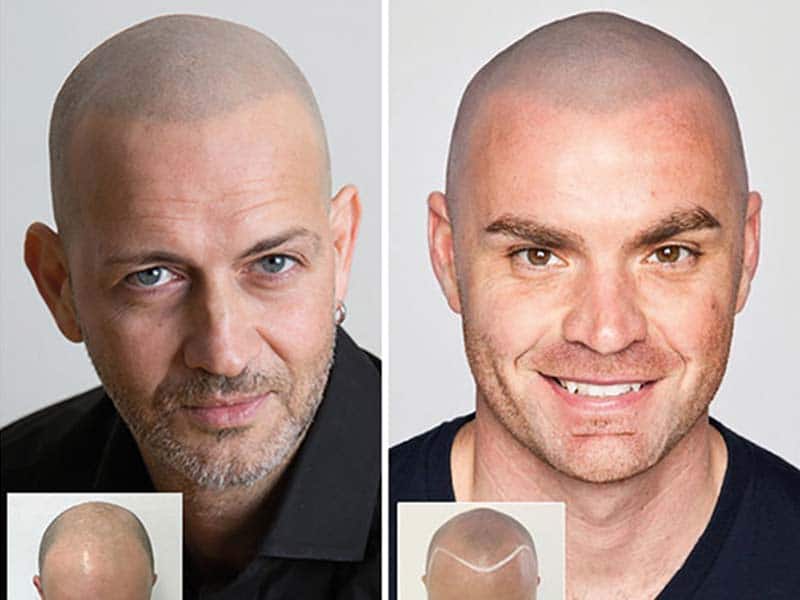 – The procedure requires high maintenance. No prolonged exposure to the sun. You have to visit a clinic more often for checks.
– If a man chooses this treatment, he has to keep short hair only. It's quite boring. Some also say that they regret after getting a hair tattoo. It looks like somebody painted on their heads.
Is Scalp Micropigmentation For Both Men and Women?
Both men and women can opt for this treatment. Just like men, hair loss and thinning hair is a common problem in women. This might happen due to stress, lack of nutrients or events such as childbirth, surgery.
However, experts say that there is a difference between scalp micro pigmentation for women and men. Namely, men use the procedure to replicate their shave hair follicles while women receive treatment to decrease the contrast between their skin tone and hair. For men, they have to shave head before opting for scalp micro-pigmentation. This step is not necessary for women. To apply pigments, the practitioner will part section women's strands and create a "shaded" scalp. It offers an illusion of fuller hair.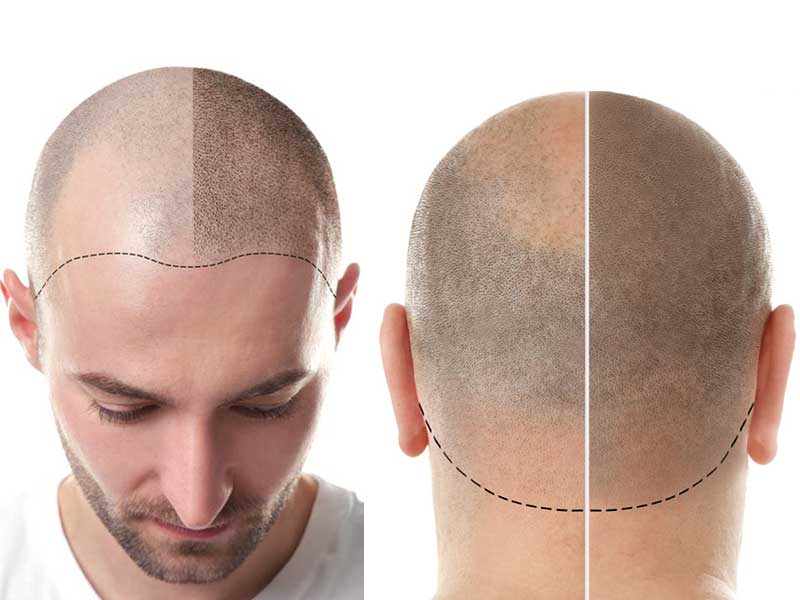 Scalp micro-pigmentation for thinning hair works best for those with black or brunette hair. It is not recommended for blonde girls. 
Note: After treatment, keep your hair out of the sunlight for 28 days and combine using sunscreen. Bear in mind that the less sun exposure to the treated area, the long retention the results are. Within the first 5 days, you avoid heavy exercise to limit sweating. Finally, regularly moisturize your scalp after the fourth day of the final treatment. 
Read more:
Scalp Micropigmentation Side Effects
Because the ink will go deeper into the skin, scalp micropigmentation and other permanent makeup carry similar risks. These consist of allergies to certain components in the treatment and infection associated with the hairline ink. Therefore, you should search for a reliable specialist to avoid these unwanted effects.
Celebrities with Scalp Micropigmentation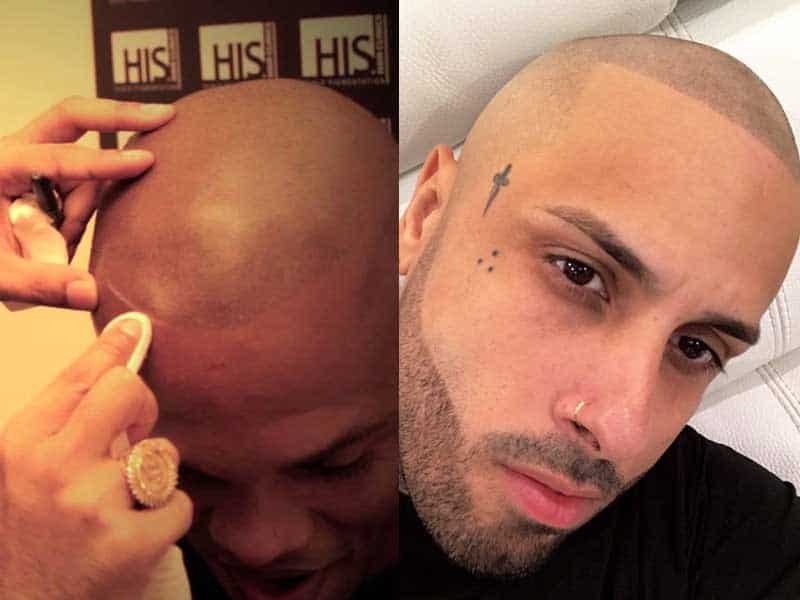 Always appearing perfectly in public, many celebrities resort to the help of scalp micro pigmentation to deceive everyone's vision. Celebrities with scalp micro-pigmentation like Quinton Fortune, Nicky Jam, Lovari, Daniel Johnson, Giovanni, and so on. They look so cool, right? You are experiencing hair loss, you want to copy your idol style, please visit a scalp micropigmentation clinic. Or if you are passionate about the procedure, there are a variety of scalp micropigmentation training courses. Register and join now.
The Last Words
That's all about scalp micropigmentation Lewigs wants to share with you. Hopefully, this post helps you have one more method to treat your hair loss. Try it and you can see the difference between scalp micro pigmentation before after. 
In case you want another better option, try hair toupee. It could bring along thick hair immediately without much effort. You won't need to take surgery, tattoo, or the like. Just wearing the rug on and your head is full of hair again!
Follow Lewigs' blog to update more interesting things about hair care and how-to guides. Find it useful, don't hesitate to share it.