Sew in weave for natural hair is becoming the common choice of women nowadays in this feel. It not only meets the demand for the beauty of every woman but also helps them to address many hair issues. So if you come across this type of extensions and want to know more about it. This article is written for you.
What is sew in weave for natural hair?
Sew-in weave is a method of applying hair extensions to one's real hair. which help to add length and volume to the existing natural hair. This technique can be done by sewing hair weft into braided cornrows. Sew in weave for natural hair can be used for both short hair and long hair.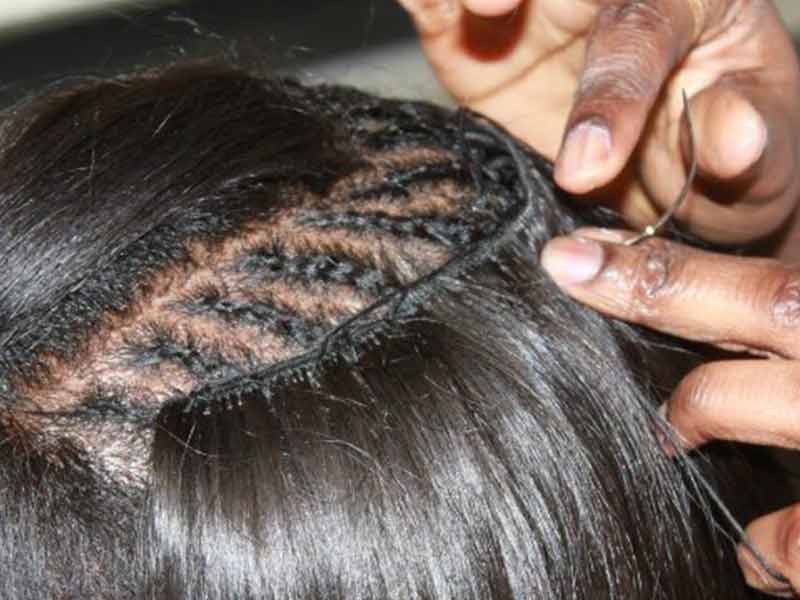 Why I should choose a sew in weave for natural hair?
Wearing a sew in weave is a great way to shield your underneath hair from heat, temperature and sun exposure.
Sew in weave will add much length and volume to your natural hair
Human hair weave will offer you a realistic hair look as if the hair was growing right from the scalp.
Sew in human hair weave provide you with various hairstyles with many textures so that you no longer have to worry about damaging your hair through the styling process.
Hair weave suit every hair type, from short to length, straight to curl, and so on.
Related posts:
How long does your natural hair have to be for a sew in weave?
As usual, you should remove your weave out of your natural hair after 6-8 weeks installing. It can be used up to 3 months with proper care. Do not leave your weave over 3 months since it can cause hair to get matted or tangled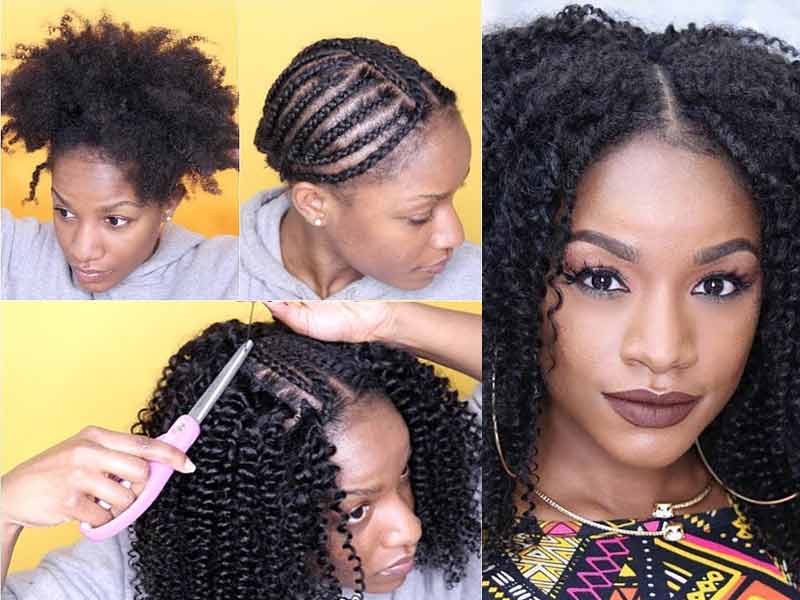 How to care for natural hair under sew in weave?
A sew in weave can protect your real hair but if you do not care for it properly, it can damage your real hair. Hence, today Lewigs is going to share with you some useful tips for sew in weave.
Shampoo and condition
Washing and conditioning your natural hair as well as weave hair at the regular schedule plays a role in protecting both of the. Do it once every 2 weeks with a mild shampoo and a natural-based condition to get rid of buildup or dandruff without taking off any natural oils. When cleansing your hair, gently massage your scalp, don't rub it hard. Then, nourish your hair and weave with the condition to add moisture and define curl patterns
Dry your hair thoroughly
Your hair underneath will take time to be dried out so make sure you let your hair dry thoroughly. This is because, if you left it damp, your natural hair will be greasy easily and your weave can get dingy. To avoid this first, use a bath towel to absorb excess water, then leave it dry naturally, and after that, when your hair gets damp, blow dry it thoroughly. The heat can dry out your hair and loosen the bond on your sew in weave, so let adjust the setting to the lowest mode.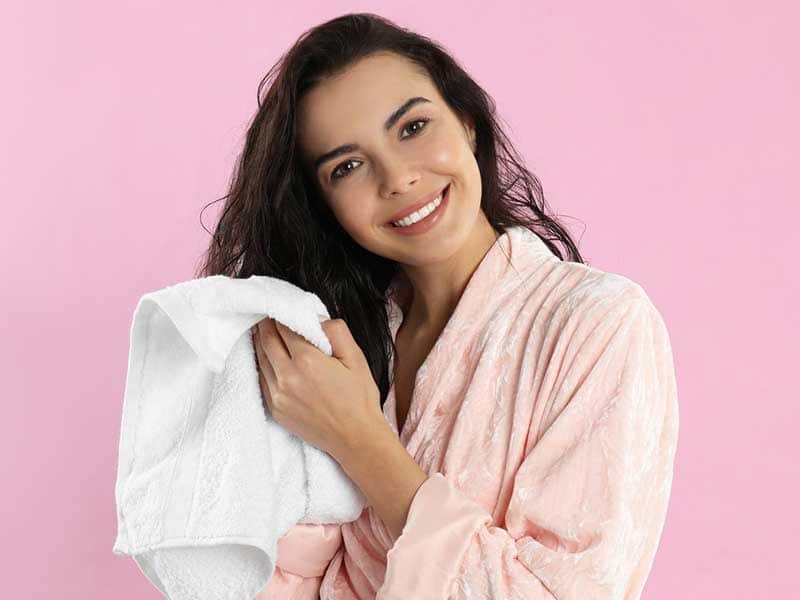 Use a hair weave moisturizer
If you want to use your weave as long as possible, don't forget to hydrates it with your favorite hair moisturizer. Using it daily can smoothen and soften your hair lock and reduce the chance of frizziness. But remember that you should not apply too much of moisturizer onto your hair since it will cause your hair to get greasy and stringy and leave product buildup. Hence, just take a dime-sized of product in every use.
Wear a satin scarf at night
The last tip to take care of your own hair and weave hair is sleeping with a satin scarf. This way can help to restore the moisture for your hair, reduce the chance of getting matted or tangle and make sure your hair will be soft and smooth on the next day.
How to sew in a weave and leave some hair out for a more natural look?
Tools you will need:
Comb and clips
Scissors,
C-curve needles and hair weaving thread,
Styling products and tool
Sewing hair weave steps
Step 1: Prepare your hair
Before starting, shampoo and condition your natural hair to make sure your hair is totally clean and moisturized. Dry your hair thoroughly after that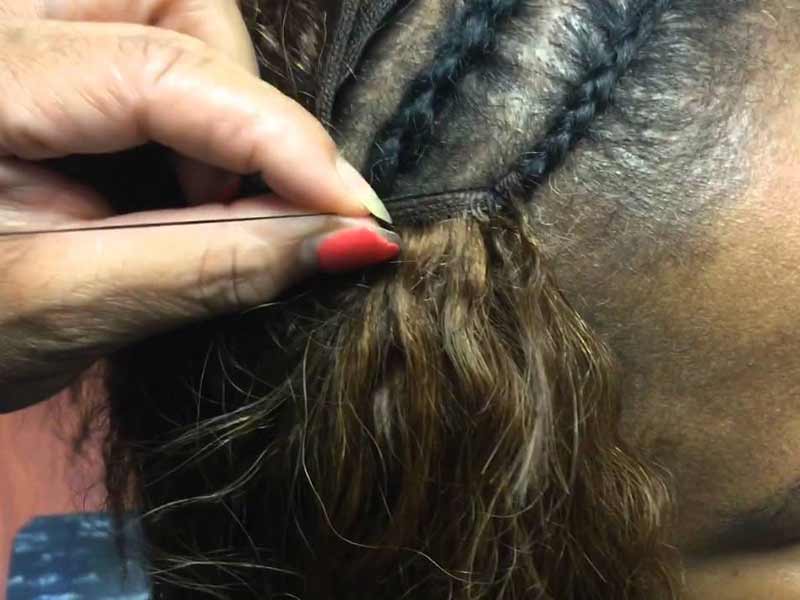 Step 2: Braid your hair
Braid your hair into cornrows from the front toward the back. While creating braids around the sides and back, make sure you will leave out some hair for a more natural look.
You can slide down about ¼ to ½ of 1 inch before starting braiding to avoid tensions. Make sure your cornrows are small and neat because it will create a flat and smooth look after applying to sew in weave for natural hair.
Step 3: Sew into the braids
Apply a mesh weaving cap beforehand (optional) to make the sewing process easier.
Threading your needle and start sewing. Take your c-curve needle and sew the wefts of the weave into braids at the back first. Then, repeat this step and keep sewing from back to front until you finish all. Ensure it will create a seamless connection between your scalp and your weave. After that, cut the excess cap around your head and let some hair you left at step 1 out.
Style your hair in the way you wish and done!
Best sew in weave hairstyles for natural hair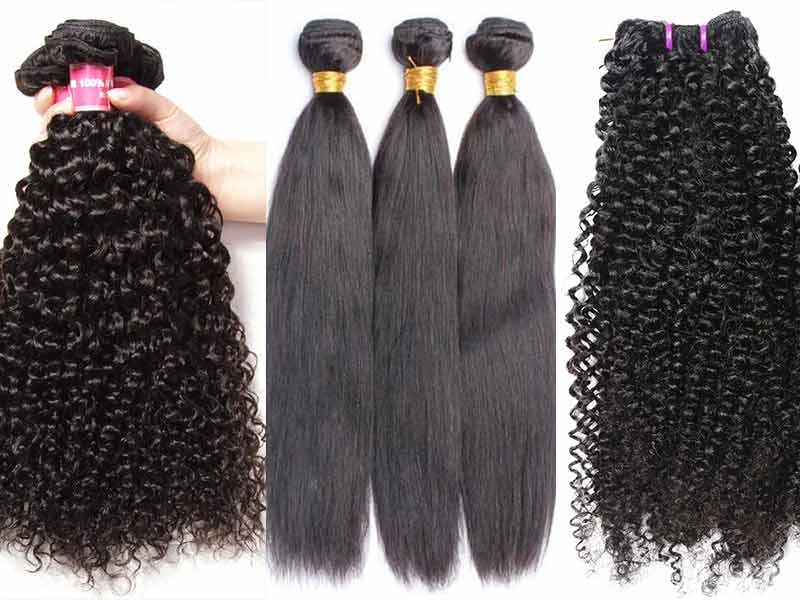 Long curly weave style
Long curly hair locks with the middle part will offer you creates a soft and feminine look.
Natural-looking sew in weave
If you look for a basic look that requires less on maintenance, opt for this style.
Tight curly weave hairstyles
If you want an edgy look with a lot of volume for your hair, opt for tight curls.
Jump to:
Our conclusion
Sew in weave for natural hair will never let you down. It can solve your thinning hair problem or simply to add length, volume, and beauty to your hair look.
Hopefully, after this post, you can understand more about sew in weave for natural hair.
If you want to buy best sew in weave for natural hair, visit Lewigs right now. Here we will provide high-quality hair weave made of 100% human hair. So, you don't need to worry about the quality and lifespan of our product. Feel free to leave us a message anytime you have any questions! We're happy to hear from you!
If you like this article, share it with your mates and don't forget to follow Lewigs blog for the more useful information!
Thank you for your time!