Everyone loves beauty, right? There is no denying that a good hairstyle has invisible power and charm. The hot and sexy hairstyles for men, from slick-backed haircuts to faux hawks, always do wonder for your look. 
You want the most relaxed hair men's hair image. You want to capture that special someone's attention, try wearing the sexy hairstyles for hot men below.
Man Bun
Do you love sexy long hairstyles for men? Wearing a man bun style, you will achieve a classic yet modern look. You still look so masculine. The flexible hairstyle is flattering on almost guys. In addition, it can be personalized and customized according to your facial shape.
The length of your hair strands will decide how high and low your bun is. Comb your curls back with fingers and secure it with a hair tie. We recommend a loose bun style as some may not familiar when tying hair. Moreover, tight hair bun may cause headaches and result in hair loss.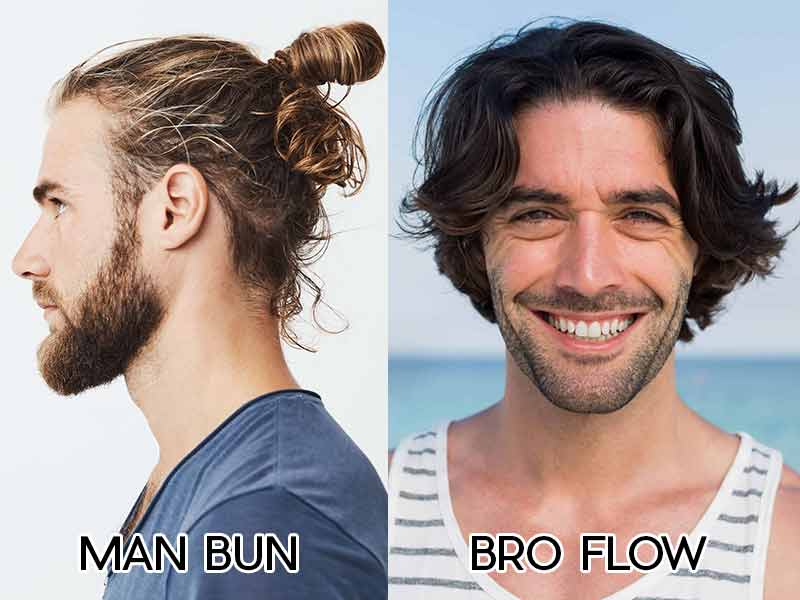 Bro Flow
The bro flow has derived both men and women crazy in these days. If undercut and pompadour styles offer a sleek and stylish look, the bro flow gives you a relaxed but rugged style. Also, it's carefree that is suitable for businessmen and artists.
Sexy hairstyles for professional men can be medium or long. Wear it in straight, wavy, or curly, it depends on your preference. To get this look, you need to comb back your curls while wet and allow it to dry naturally. Make sure that your curls sit neatly backward without falling forwards.
No matter what your age is, this look is for you. If you have got silver strands, consider this cut, and it makes you look more youthful. 
Other inspirations:
The Undercut
When it comes to sexy medium hairstyles for men, we can't stand the undercut. It has been popping up for years and has become one of the most popular options for men. You want to create a bold and stunning appearance, rock it.
The look comes in with various versions, consisting of faded, slick-backed, and disconnected undercut, without the need for any hair texture. Just ask your barber to leave long hair on the top and short in the sides and back, you can get stunning hair.
Wear side part undercut style if you are looking for the sexy hairstyles for men with part. It is an excellent option for modern gents. We recommend sporting a side part cut for an edgy and sophisticated look.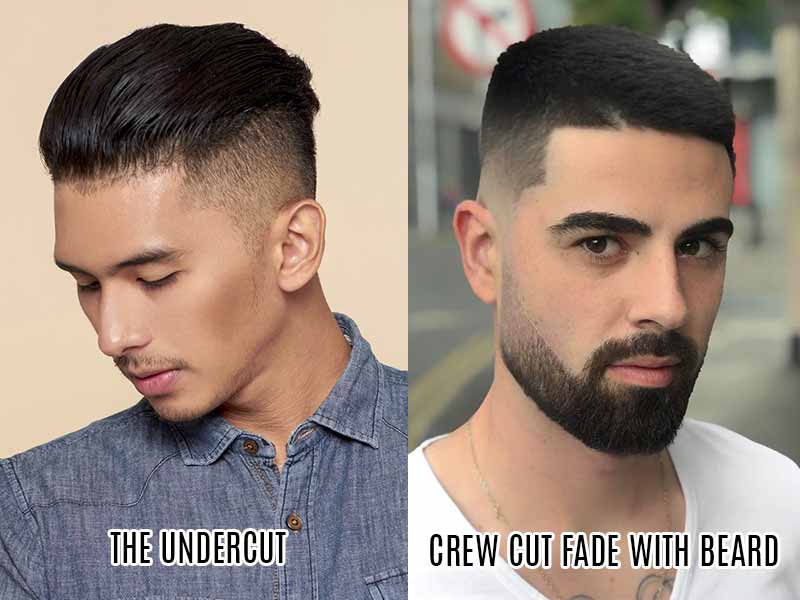 Crew Cut Fade with Beard
The crew cut is the classic and sexy short hairstyles for men worth try at any time. This cool style now is considered as the top option for men of the year. Try this look for the next time. Not only masculine, it is also easy to maintain and versatile.
Go to a hair salon or many guys cut their own hair at home. A typical crew cut is short all around. But now you can leave hair on top slightly longer than the back and sides to create some contrast.
Faux Hawk
For sexy medium hairstyles for chubby men, let's imitate a mohawk. It creates a powerful look. The hairstyle with longer strands on top fashioned upwards, and short sides is a modern and classic trend.
Believe us! You will receive admiring glances from your colleagues when rocking this sexy and youthful style. It is eye-catching but does not appear over the top.
For men with curly hair, you can try the sexy hairstyles. Curly faux hawk style adds dimension to your locks and offers manageable mane. When styling, you have to apply a lightweight mousse or pomade on locks. Then you blow-dry your curls for a long-lasting hold and curly shape.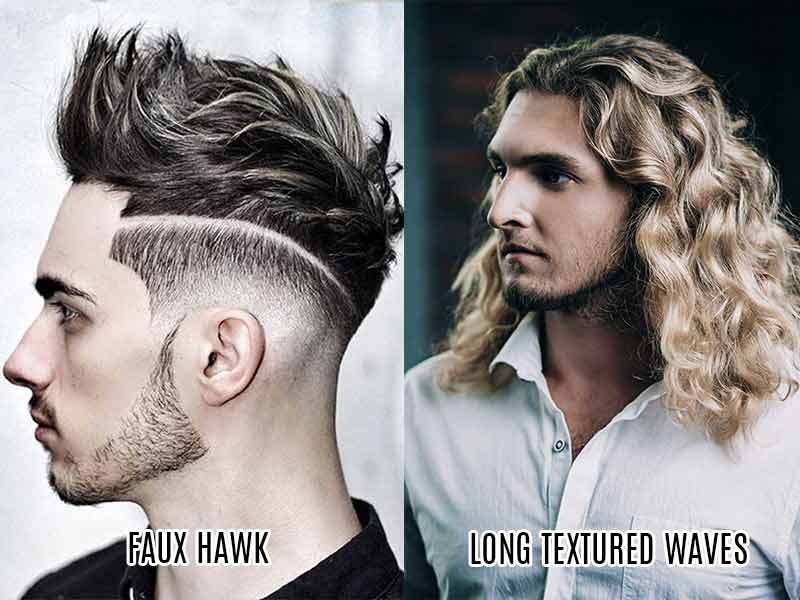 Long Textured Waves
Sexy hairstyles for men with long hair may take a little more time to style, but it adds to your personal style. Long hairstyles are now very popular in the entertainment industry and worn by influencers, actors, and models.
Long textured waves are wearable for every facial shape. If you would like to get a hairstyle with natural movement and layered cut, choose it. Don't forget to moisturize your locks before setting with a good hairspray. Now, are you ready for an artistic hair look and youthful vitality? 
Read more:
Pompadour
A wrong hairstyle could create an undesirable hair look. You think that it's challenging to find sexy hairstyles for men with baby faces.
Let's rock the pompadour. The style is also known as the "Bruno Mars" haircut as it is the signature hairstyle of the pop singer. It is the combination of retro style and playful feel. In other words, it is masculine, evokes a classic feel while remaining a little stylish look.
For the best look, ask your hairdresser to cut hair short on the sides and longer on the top. Then style your mane up and off your forehead. And apply a lightweight and strong-hold pomade for maintaining it.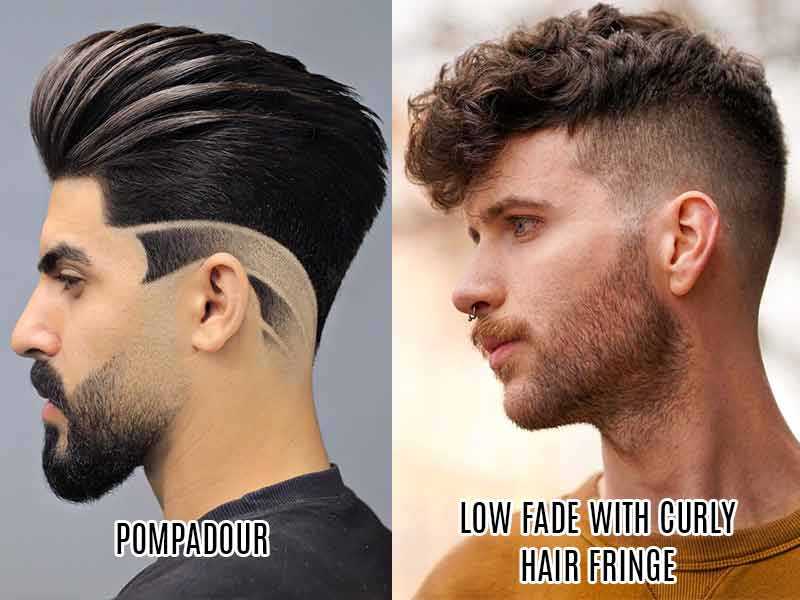 Low Fade with Curly Hair Fringe
Finding sexy hairstyles for Hispanic men can be tricky when their hair has unique needs. Have you ever tried this low fade with curly hair fringe? It's known for its softness and sexy style. More importantly, Hispanic men can get trendy and low maintenance hairstyles.
Don't worry if you have thin or thick hair, you will easily style this look. The hairstyle for curly hair is fresh and listed in the most popular haircuts for 2020.
Plus, get the textured crop ut for the next time if you are looking for sexy Asian hairstyles for men. Not only for Asian guys, it is also one of the top men's hair trends for years. This popular K-pop hairstyle works to balance straight fringe and spiky texture.
Bear in mind that the most attractive and sexiest hair cut is one suiting your facial shape and personal style. Hopefully, the list of sexy hairstyles for men can help you choose the perfect cut for yourself. Alternatively, Quiffs and Buzz cut are all hybrid styles that make women love.