There must be more than one time when you afraid that you lose a large amount of hair. Sometimes, with many people, it does not end up as a concern. Many surveys show that more than half of people get problems with hair loss at a certain point in your life (usually the second half). The disadvantages caused by hair loss are quite considerable and that explains why people look for a medical solution. Minoxidil is one of the most popular options. In spite of its needed effects, the side effects of Minoxidil cannot be underestimated. However, many people don't have enough awareness of Minoxidil to use it the right way without the doctor's direction.
Let's check it out to know about Minoxidil – its definition, effects and side effects of Minoxidil, and so on.
Minoxidil Overview – Uses And Directions
Minoxidil, or Minoxidil topical, is a type of vasodilator for people with serious hair loss. It helps a lot in the regrowth of your hair and is usually used in the treatment of male/female pattern baldness.
Uses
Minoxidil is used to help regrow your hair and it has no effects on certain hair conditions including sudden hair loss, hereditary hair loss, and hair loss after giving birth.
In addition, Minoxidil effects are not permanent. This means that if you want to maintain your hair regrowth, keep using this vasodilator. Minoxidil is not for people who are under 18 and even when you are already 18 years old, this is still risky.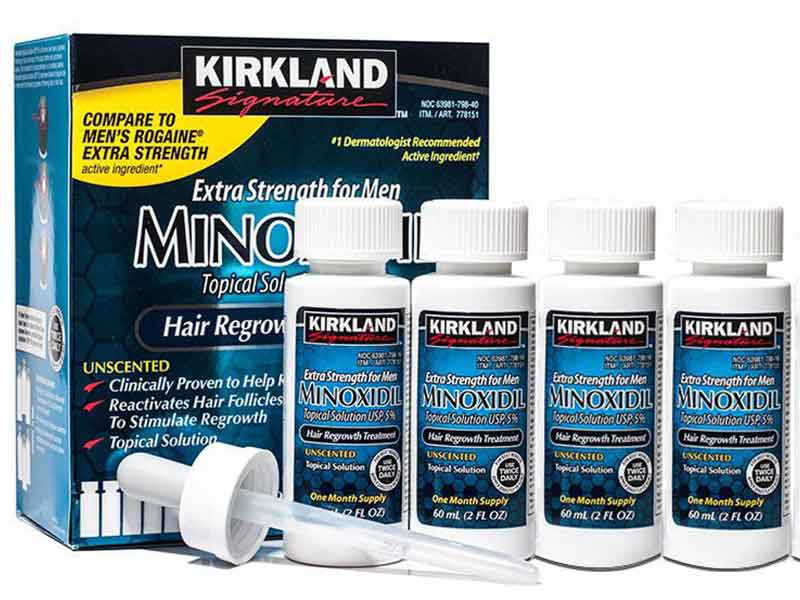 Directions
Minoxidil is not recommended for swollen and infected scalp skin due to its strong medicinal which can lead to better absorption into your body. This is quite dangerous.
Each type of hair loss needs certain treatments and the companies know it. So they create different minoxidil products based on them. For this reason, you need to check the medicine label as carefully as possible to make sure that you are using the right one.
Besides, you need to check whether a minoxidil product was specially made for the other gender as some of them contain specific ingredients that only support hair loss in women/men.
Last but not least, in case you are in some medical conditions including heart diseases, pregnancy, and baby breastfeeding.
Similar posts:
How Should I Use Minoxidil?
The first thing you have to do is using Minoxidil following the recommended dosage, in the recommended period. Any situations where you do the wrong way can result in many serious side effects of Minoxidil.
Before applying minoxidil, make sure that your hair is dry.
Apply the recommended amount of minoxidil right to the scalp (and only the scalp – do not apply it to other parts of your body) twice daily – once in the morning and once at night.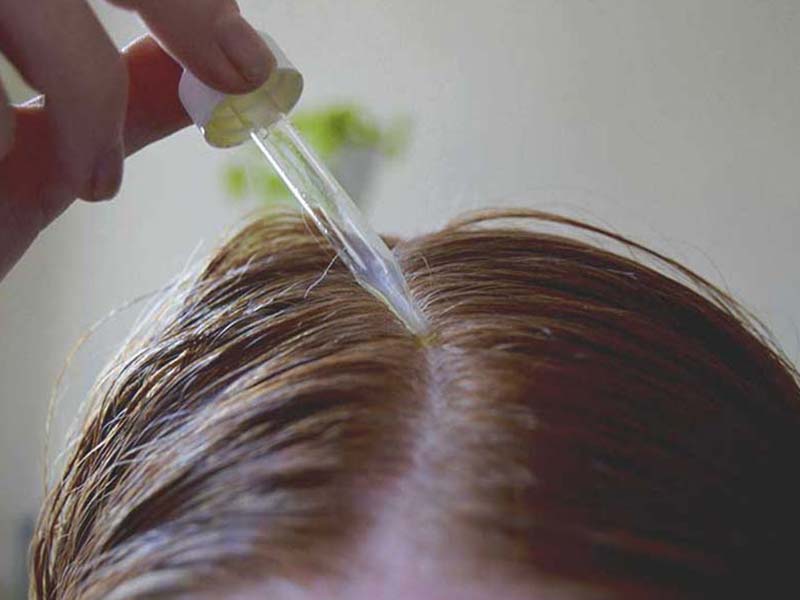 You will see significant improvement after at least 4 months, although new hair can be nearly invisible and colorless. That time, go to see your doctor to get other treatments and get the hair color back.
Side Effects Of Minoxidil
Minoxidil helps to regrow your hair through the application to your skin scalp, and side effects of Minoxidil may occur due to its absorption into your bloodstream.
First, if you have some signs of allergies after using minoxidil, including breathing difficulties; swollen face, lips, throat, and tongue; and hives, immediately get emergency helps.
Here we have some side effects of minoxidil that you need to pay attention to: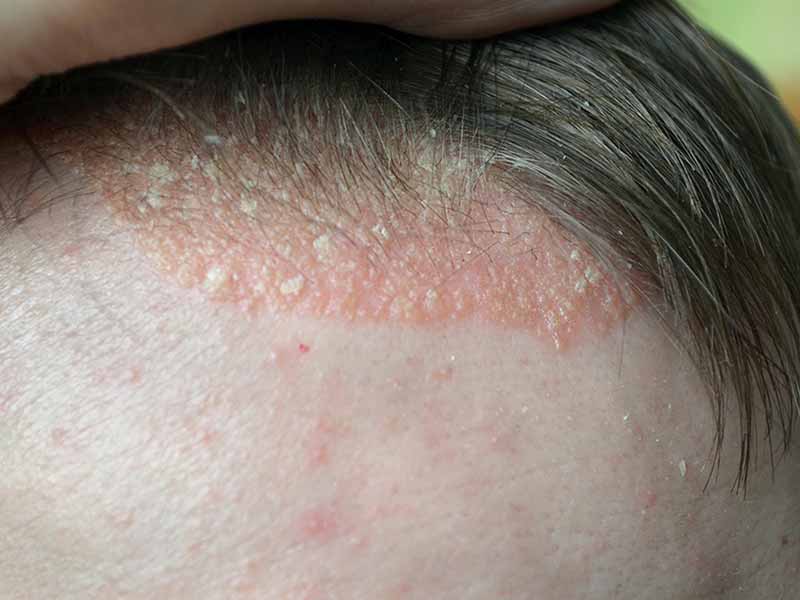 – Your facial hair is suddenly growing in unwanted ways
– Your scalp skin is irritated
– You rapidly gain weight
– Continuing skin rash
– Inflamed hair root
– Chest pain
– Fast heartbeat
However, those side effects are barely happening and the most common one is the change in hair color and texture which seems not to be much serious. Of course, you will need some other treatments to get back your bio hair.
This list of side effects of Minoxidil is not completed, and you may notice some effects which are not included, come to see doctors.
See more:
The Bottom Lines,
Minoxidil, with is strong medicinal in supporting hair regrowth, becoming one of the most popular solutions for people with hair loss. However, you have a lot of things to concern when coming to it, such as its uses, direction, and importantly, the side effects of minoxidil.
Learning about medical solutions is never meaningless. The more you know about it, the better you can improve your health. I hope that this post would give you useful information about minoxidil; thus helping you solve your problems with serious hair loss. Of course, this may not work for all people, so if you find out another thing that works for you rather than minoxidil, don't hesitate to tell us and we will show you all we know about it.
(Sometimes, a hair toupee is not a bad idea!)
Have a nice day.