Being a fan of soccer, we are concerned about not only their talents on the pitch but also their bold and fashionable styles in general and their haircuts in particular. Many of their haircuts become famous showing the strength and masculinity as well as the sexiness and dynamism. Therefore, men all over the world have taken their photos to the barber with the hope of having the same haircuts with their idols. Understanding the desire of men, in Lewigs today, we would like to introduce some soccer player haircuts which are very trendy and stylish. Let's take a look and try one of them!
Soccer Player Haircuts – Cristiano Ronaldo – Slick Back
If you idolize Cristiano Ronaldo, you know slick back haircut which is one of the best soccer player haircuts. Among soccer player haircuts, this hairstyle is a simple, not too picky, suitable for men with many types of faces such as round face, long face, square face or even short forehead. Although slick back hairstyle appeared from the last century, until now, this is still the most popular hairstyle for men.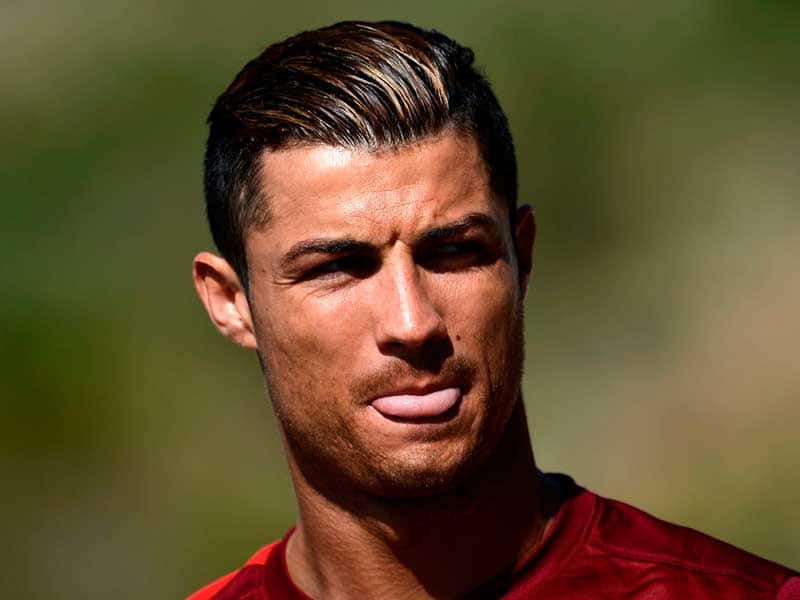 To make a slick back haircut, we pull backwards hair with the support of styling products such as pomades or styling products with high hold. The hair on the sides and back of the neck will be cut short and becomes neat and well-groomed. People often say that this hairstyle helps men show off all masculinity on their faces.
Messi Lionel – Mid Fade With White Blonde Highlights
Are you looking for a bold new hairstyle? Are you a fan of soccer? Do you want to change your black haircut a little bit? You can refer to Messi Lionel's hairstyle. To make more accents for his hair, the Argentinian forward adds white blonde highlights. A cool contrast between these lighters strands and his naturally dark hair gives his look an extra dimension and movement. If you want to try it or any color highlights, make sure that your locks are not too short.
Other inspirations:
Mario Balotelli – Mohawk
If you want to get attention from others, do not skip mohawk. Among the top soccer player haircuts, the mohawk is a punk-inspired hairstyle. Many people who have a rebellious attitude choose it. Its unique appearance comes from the contrast between two sections of hair of different lengths. While two sides of a mohawk are shaved and very short, we keep a strip running from the hairline to the back of the head long.
To image easily, you can search the picture of Italian soccer star Mario Balotelli on the Internet. If you have straight hair, you need extra-hold styling products and heat tools to get the same effect.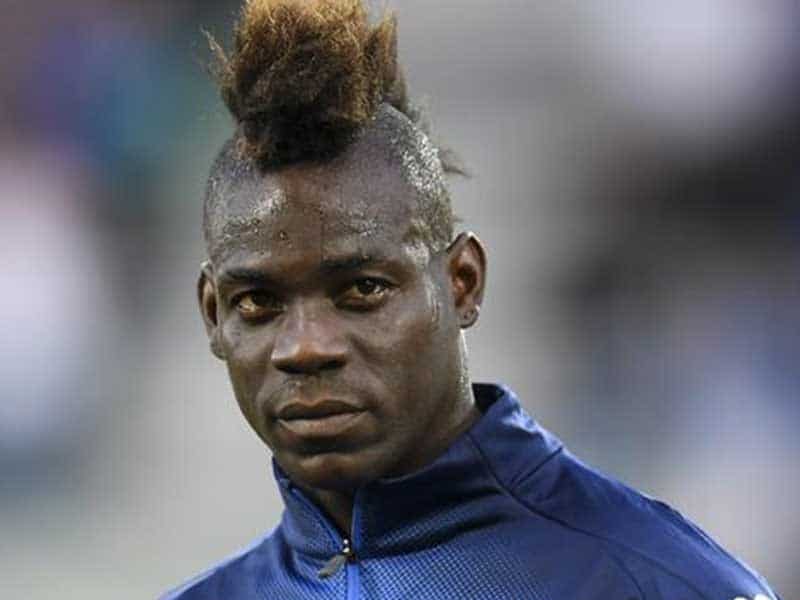 Hector Bellerin – Bro Flow
In case you want to show a carefree attitude to others, try bro flow hairstyle – a new top hairstyle and become more and more popular. Different from other haircuts which project a sleek and stylish appearance, bro flow makes you feel free and relaxed because the barber will work with your hair's natural texture, grow it out without trying to tame it. Having classic bro flow means that your locks are at mid-length or longer. Let's take Arsenal's Hector Bellerin as an example. The Spanish footballer looks so cool with this haircut.
Kylian Mbappé – Buzz Cut
If you follow French national football team, surely you know the buzz cut hairstyle of Kylian Mbappé. It is a famous haircut when the hair is clipped very close to the head with a razor. However, you should pay attention to the proportions of your face. This haircut is suitable for men owning a rectangle face or an oval face.
There are many types of buzz cuts. Therefore, remember to be careful when choosing one that will not only work for your face shape, but also for the type of look you want. Moreover, a dependable barber that understands what you want is necessary. You can try to team buzz cut with a high fade like Mbappé. It is also important to trim it often and keep your hairline sharp.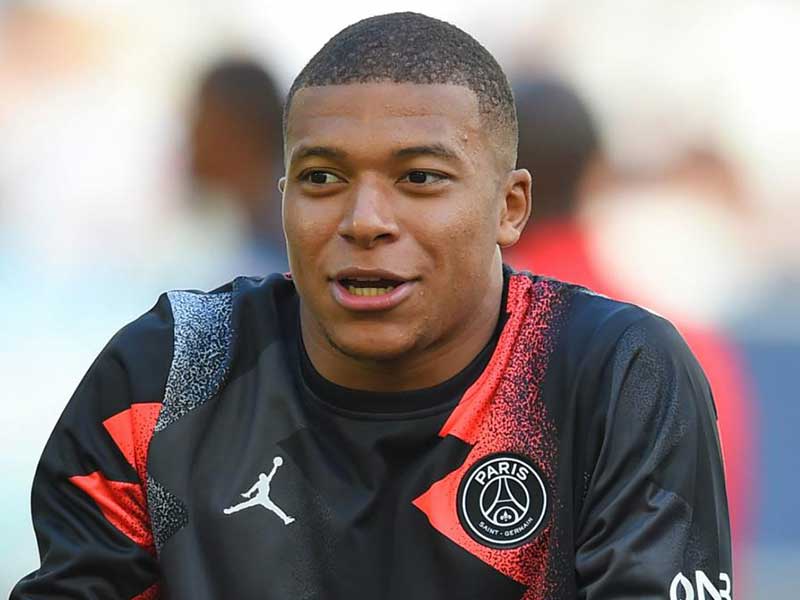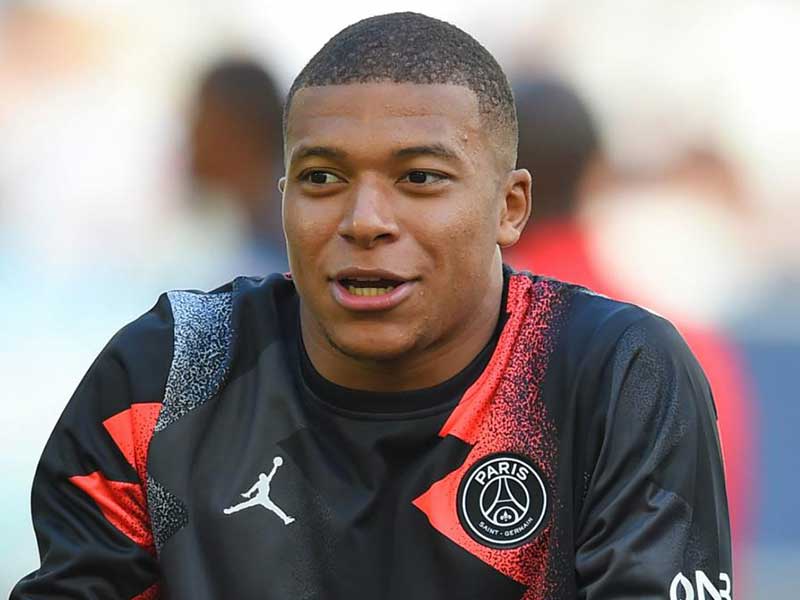 Antoine Griezmann – Curly Hair
Do you feel bored with straight hair? Why don't you try curly hair? Look at Barcelona forward Antoine Griezmann! He is very stylish with a wavy haircut. You need to grow out your curls to mid-length and apply a light mist of sea salt spray. If you are afraid of frizzy hair, you can apply a curl-defining cream. Many types of curly/wavy haircuts that you can choose, so do not think that this haircut cannot work with your face.
Jump to:
Neymar – Drop Fade
Brazilian footballer Neymar forward looks very handsome with drop fade haircut. If you want to own a simple and easy to create soccer haircut, drop fade is a good idea which is a variation of the fade haircut. Instead of the straight-lined fade that we often see, the drop fade descends behind the ear creating a nice arc shape. The fade is from medium to low making your haircut attractive. Furthermore, any types of hair are suitable with drop fade haircut.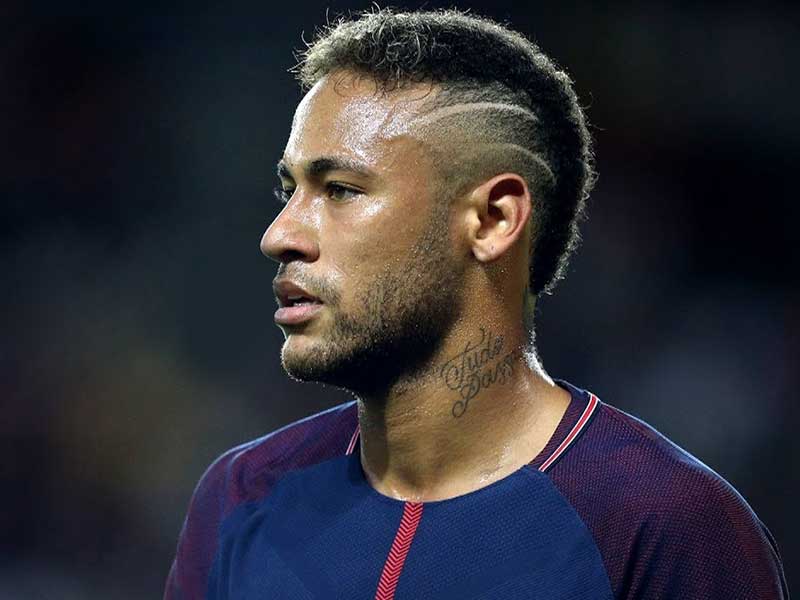 David Beckham – Fade With A Quiff
Even though David Beckham retired from the game back in 2013, his haircuts are always trends for men. He has had several soccer player haircuts such as buzz cut or bro flow, but fade with a quaff is the one that gives him the best look. The reason why this short soccer haircut is one of the most influential hair trends for many decades is that it can fix with many faces, from young to old people as well as any events. It helps you lengthen your face, especially balance your square jaw. Fade with a quaff is the favorite haircut of not only the soccer players but also actors, models, etc.
Have you decided which haircut you will own after reading the article about soccer player haircuts? Lewigs hope that with this interesting information, you will find a good haircut for you. We are happy to hear your comments and questions about our topic today. As a result, do not hesitate to share it with us.