Hair fall every day is a normal hair life cycle. However, too much hair fall is a big problem. Hair loss not only lowers your self-confidence about your appearance but also reflects your wrong daily habits, even your health problems and changes such as medication, birth control, hormonal problems, autoimmune disease, after pregnancy, menopause period, etc. In our article today on Lewigs, we are very happy to share with you some styling tips to stop hair loss effectively. We wish you would reduce your amount of hair loss through simple tips. Both women and men can apply them to stop hair from falling out.
Styling Tips On How To Stop Hair Loss – Choose Suitable Hair Care Products
Do not think that you can use any hair care products with your hair. Each hair requires each type of product. Applying suitable products not only nourishes your hair effectively but also reduces the hair damages such as hair loss, split ends, dandruff, etc. Therefore, we can see that choosing suitable hair care products is an effective way to stop my hair from falling out and thinning.
For example, if you have dry hair, you need to use products rich in moisturizing ingredients because dry hair is easily damaged, leading to hair loss. In another way, dryness causes dandruff, also resulting in hair loss.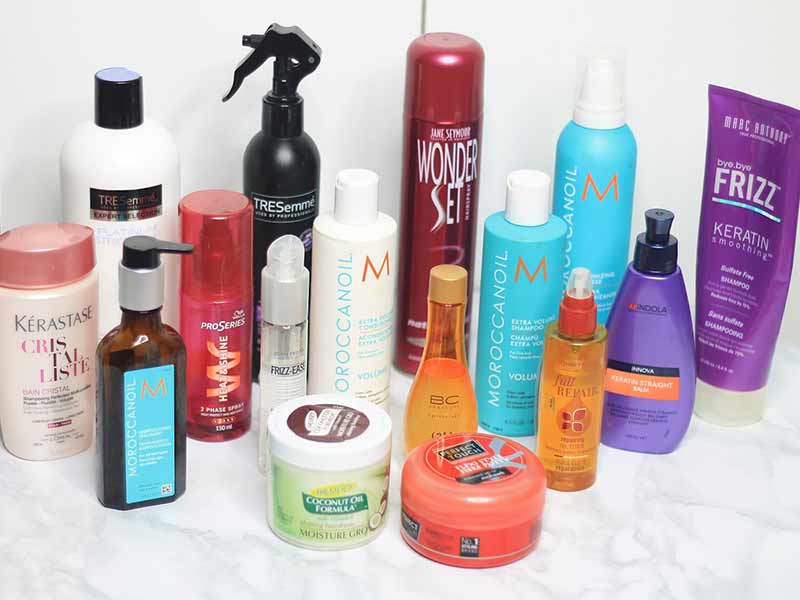 Moreover, instead of products containing sulfates, formaldehyde, and parabens, products with natural ingredients can improve your hair condition better. The reason is that chemicals often remove the natural oils that make your hair shiny and smooth. Therefore, you should choose the right products for your hair types. You can search the information online, read the instructions on the bottle or ask your friends and relatives.
Choose Right Brush
Like hair care products, we should choose the right brush to use. We often think that it is a small thing, so we can choose any brush that we like. A round bristle brush is an ideal option for any hair type, or you can choose a brush that has both long and short bristles.
When you brush your hair, remember to do it gently, especially if there are some knots. Brushing hair too fast can cause hair loss easily. In case you find it hard to remove knots, you can try to use a detangler to spray hair, then use your fingers to remove knots gently before combing.
Wet hair is very weak, so you should not brush hair when it is wet. This action may lead to hair breakage and hair loss. If you must brush wet hair, a wide-toothed comb is a good idea.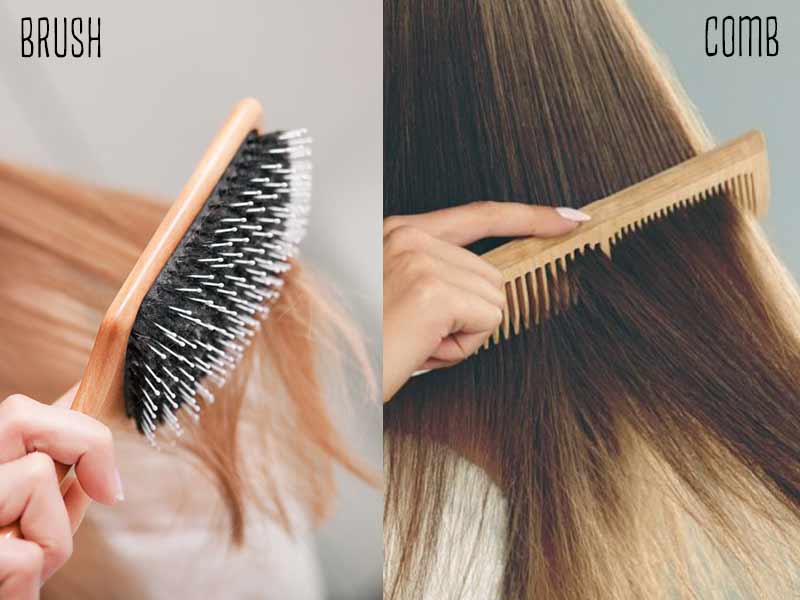 Proper Heat Application
We should reduce the use of hairstyling devices such as hairdryers because heat makes your hair damaged easily, then the hair will fall quickly. However, if you know how to apply heat properly, your hair will become more voluminous.
To achieve it, you should divide your hair into segments so that each segment can avoid being exposed to heat too long (around 3 to 5 seconds). Besides, you apply a diffuser to your hairdryer. Remember to it on the lowest heat setting. After that, dry your hair from root to tip along with combing hair with a round brush.
Moreover, we recommend you to have a heat-protective product. After drying your hair, you can apply essential oils or hair lotions to nourish hair and moisturize hair effectively.
Trim Hair Regularly
Hair is not always beautiful. Due to both internal and external factors, hair gets problems. One of the most common hair problems we can meet is split ends which damage hair. Unhealthy hair is easy to fall. The easiest way to prevent this case is to trim hair regularly. Not only split ends but also damaged hair will appear with the scissors.  
You might also want to read:
Massage Scalp
There are many nerve roots on the scalp. Massage is a famous method to help you relax by using fingers to press the point on the scalp, resulting in stimulating the nerve roots to enhance the thinking of the cerebral cortex. When talking about tips on how to stop hair loss and regrow hair naturally, we cannot skip scalp massage.
This treatment helps stimulate blood circulation, boost sebum production on the scalp, and reduce stress. Thanks to it, your hair follicles can receive enough nutrients to create healthy hair. The healthier your hair is, the less hair fall.
To massage your scalp, you can use your fingers only or use special tools such as a brush. While massaging, you can apply some essential oils such as lavender oil, peppermint oil, carrier oil, jojoba oil, or melted coconut oil. However, it is important to check these oils carefully before using them to avoid allergies.
You can use massage scalp for several days to get the improvement, each time lasts 5 minutes. You can have a scalp massage at home by yourself or go to a licensed massage therapist.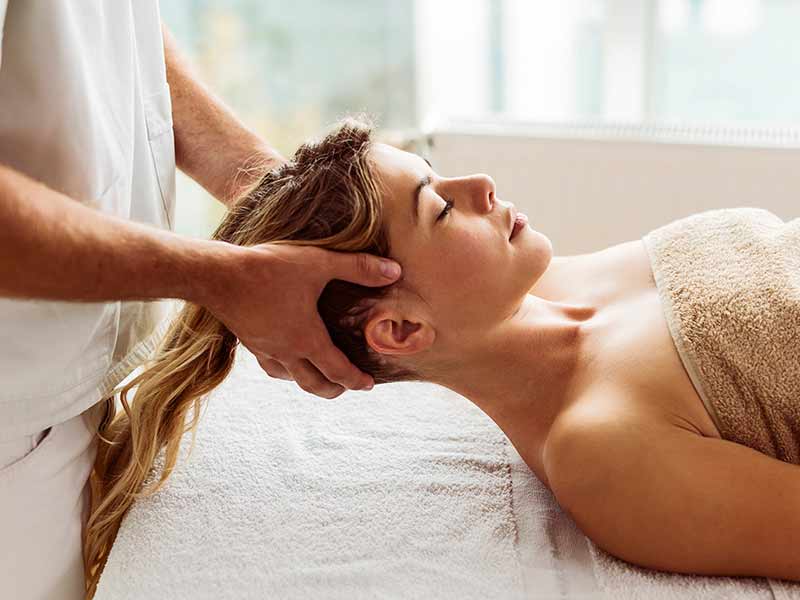 Other tips to stop hair loss
Besides some tips on how to stop hair loss that we have mentioned above, you should pay attention to your daily diet. It is essential to consume healthy food to have enough nutrients, especially vitamins and minerals to stop hair loss naturally.
Many studies show that hair loss is the consequence of the lack of nutrients. For example, a lack of iron while you are losing weight may cause hair fall.
Moreover, if you smoke or drink alcohol, you should stop doing it because they are two factors of hair loss.
Furthermore, taking a hat or an umbrella when going outside to protect your hair from environmental pollutants.
We hope that these styling tips on how to stop hair loss will help you get rid of this annoying problem. If hair loss appears regularly and you cannot stop it, you should go to the doctor to check your health because hair loss sometimes is the sign of health problems.
To read more hair care topics, please visit our Lewigs blog. If you have any comments or questions for us, do not let us know. We will answer all of them as soon as we can.