You find it hard when finding a hairstyle that is stylish and ideal for the office. In recent years, business hairstyles for men meet all high customers' demands, both stylish haircuts, and traditional styles. Referred to businessman haircut, we recommend you some attractive and simple business hairstyles. These hairdos suit strict dress codes but not mean boring. 
Crew Cut – The Best Businessman Haircut For The Young
This young businessman haircut makes you look so cool and fashionable even though you have a receding hairline or not. It is a popular style for young balding men, is minimal and elegant. This modern businessman haircut is able to blend with thinner hair naturally and make the hair top look thicker. It is your best friend for both business-casual and utilitarian.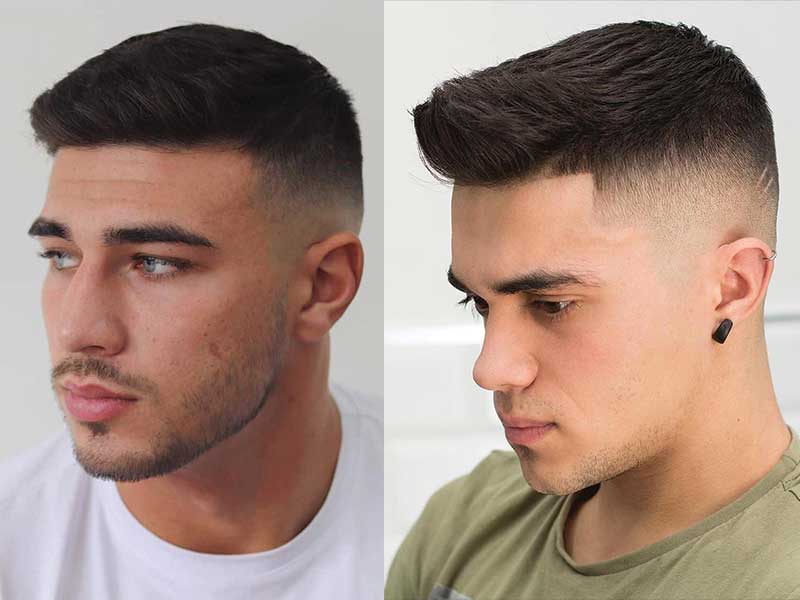 In the office environment, this neat and clean hairdo is truly the best. It is not only easy to maintain but also looks perfect. The hair makes the men face seem more masculine and mature, there is something about it that exudes wearer's confidence. The businessman haircut works well on all facial shapes, this is the reason why you might see plenty of it in day-to-day life. If you are looking for a hairstyle that can balance practicality and appearance, crew haircut is a great option.
If you are too busy, opt for the hairstyle as it does not cost you valuable time every morning. This is the top masculine hairdo that you should try. Wear this haircut for a job interview, it may help you leave sympathy with the interviewer. The hair appears a little messy or flat in the morning, use a small amount of pomade or gel to add the hair texture and height. Although styling your mane may not always be required, you should maintain the length that is necessary to keep this hairstyle look its best. Visit your barber twice a month and get a quick trim. 
See more haircut inspirations:
Combed Pompadour
You should not ignore this excellent Asian businessman's haircut. It works well with thinning hair and widely used by stylish gentlemen. Short sides and long on top of your head, it makes your mane look thicker and fuller. It is better if you ask for your barber help. They are trained and know how to style your hair to get the maximum results. Tell them how the desired length and style you want and wait to see your new hair. It may be a great idea if you combine pompadour and tapered fade. They will blend perfectly to hiding your thinning hair and receding hairline.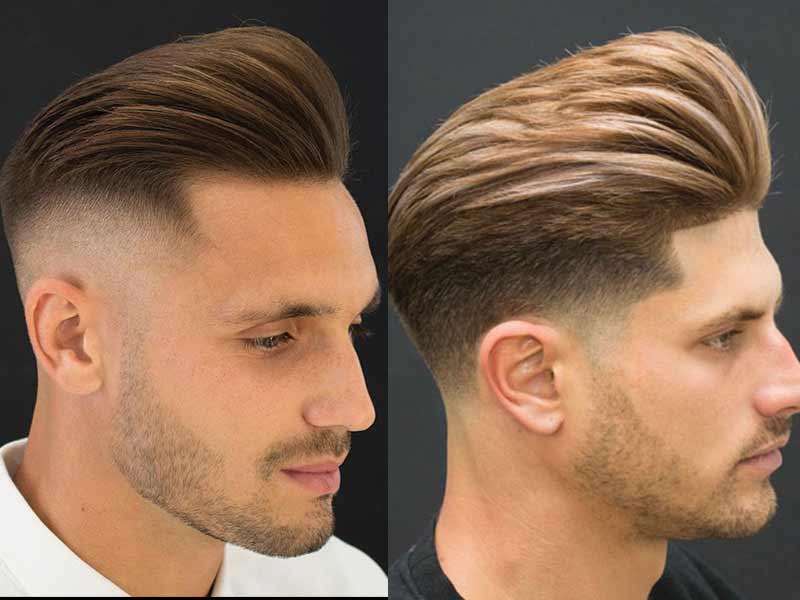 For decades on end, pompadours have been thought of as an eye-catching mens businessman haircut. It is the authentic symbol of classy men. Use good hair products is key to manage the hair and get a tidy style. Look around for a product that meets your needs and works well with your hair type. Give it a try and you will satisfy with the finished look. Now, it's time to make your hair look more voluminous and textured.
Tapered Cut
You are looking for a new short businessman haircut with thin hair, the tapered cut offers you a casual and classy style. With this hairstyle, the top is left about 2-4 inches in length and the rest of the hair is shorter. We are sure that this seriously stylish hairdo is perfect for your professional life. This businessman taper haircut is a timeless style that is ideal for all jobs. Whether you work as an officer or an artist, you can wear it. It blurs the fine line between professional and stylish. The smooth taper and length on top of the head suit many facial shapes, consisting of round face guys. Moreover, you can change its length easily to your liking.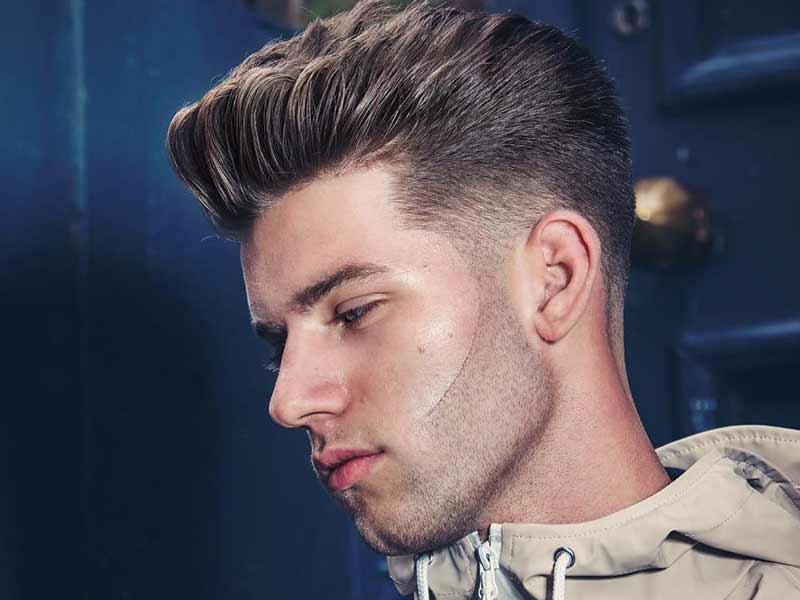 Some comment that this classic businessman haircut is plain and unsophisticated. It looks mature and suave as well. Style the hair after showering when your hair is slightly damp to get this look. Take a small amount of styling products like pomade, wax, or gel and put on your hair strands. Make sure that the product covers your hair equally to reach your desired height and look. You can use a hairdryer to pull the hair up, helping increase the hair volume.
Textured Slick Back
What are haircut models male for a businessman with medium long hair? The textured slick back should be one of them. To create a youthful look with this haircut, you try adding some simple texture. No need a comb, you can use fingers and hands to push the hair back into shape to achieve this look. It is also known as an undone alternative to a pony hairstyle or the like. Plus, it is an ideal hairstyle for those with thinning hair. It can take other's attention away from your receding hairline. The sides are faded to create a fuller and thicker look on the top.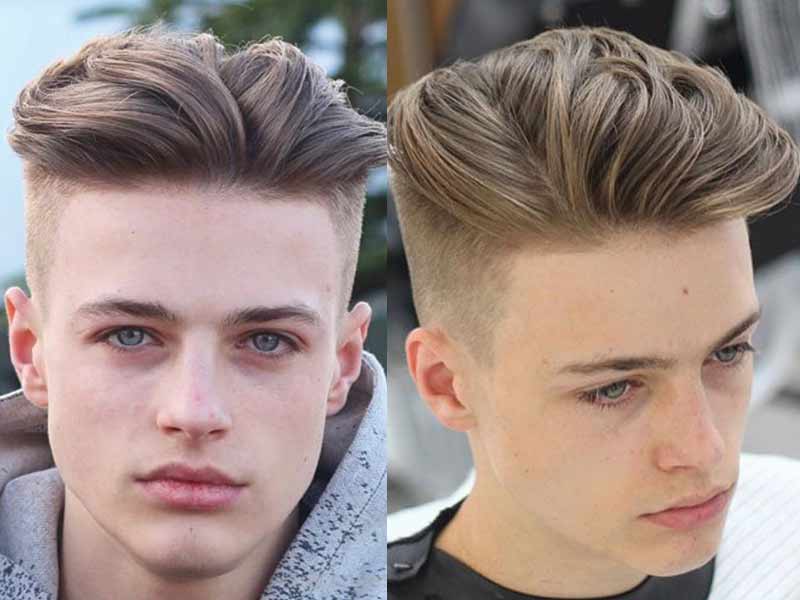 Because it is a type of long businessman haircut, try to make it not too messy for the office. The hair works well with your tailored suit. Opt for this style, you can get a high-shine appearance. If you want to hold your beautiful hair all day long, use a high-quality hair product such as gel, or preferably, pomade. Still, remember not to overuse the styling products if you don't want your hair to be too greasy. In short, this is one of the most common businessman haircut styles and match for any office job.
Side Parting Businessman Haircut for Curly Hair
If you have got curly hair, it is a bit unruly. But with the classic businessman haircut for curly hair, you may forget the hair problem. Style your hair when it is still damp. What do you need? It is a comb. You part the hair in the side where it is naturally formed, then blow-dry. Use a hairdryer and brush hair strands away from the parting. Then, use a styling product and apply it through the hair to give a sleek and smooth finish. Finish at the end of the look, apply hairspray to hold the hair.
Sometimes, changing your hair part can make a difference in your appearance. This classic look will not be going out of fashion any time soon. Still, you have to keep your hair healthy when rocking this hairstyle. Apply nourishing oil frequently onto your curly hair and keep the side part by combing when needed. 
Jump to:
High Top Fade
This is among the trendiest black businessman haircut, particularly young men. The hair on the two sides is very short while the length rises towards the top. With this classy hairstyle, guys can add more hair volume on the top. It is great for men with curly and afro-textured hair. You can decide the length of the hairstyle. Just ask your barber for a high top fade and they will know exactly how to cut the look.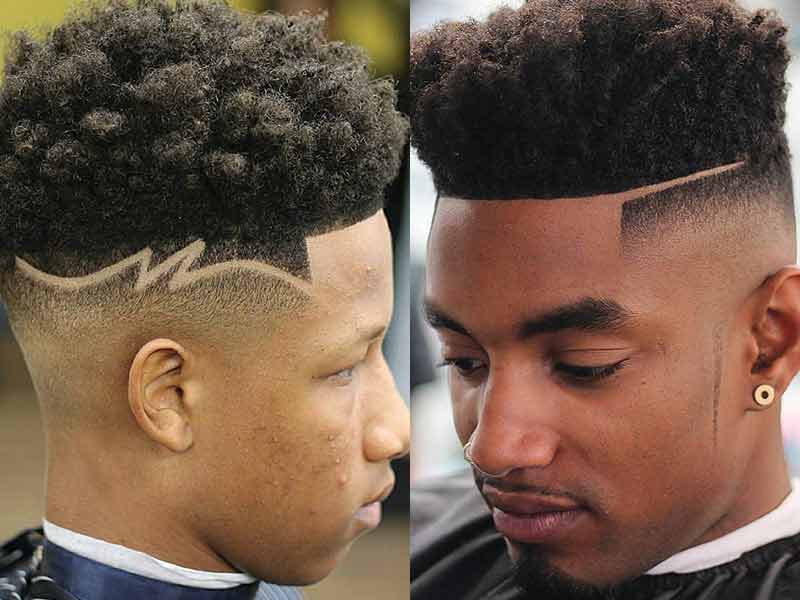 The golden era of this hairstyle was in the late 1980s and early 1990s. It is a timeless hairdo. High top fade has been often seen on black hair men, but now it is more popular, become a cool trend and style for gentlemen of all countries and cultures. 
How the length of hair do you like? Which businessman haircut for men do you like best? Wear the right hairstyle, your face becomes eye-catching and masculine. Are you willing to try one? Let Lewigs know! Send us the results and share your thoughts by leaving comments below the article. We hope you have a good hairstyle as you desire.