Thinning hair sometimes may be one of the major reasons making you feel self-deprecating or embarrassed. You have searched for the solutions day by day but you got lost among a ton of that information. That why we're here. Today, Lewigs is going to share with you the best way to deal with your hair problem. It is weave for thin hair.
What is a hair weave for thin hair?
For those who are newer in this hair industry, hair weave is a type of hair extensions that can be made with human hair or synthetic hair. It comes with multiple installing method and various hairstyles so that you can get your own desired look while using it. More importantly, the main benefit of hair weave is to cover your hair loss or thinning hair areas, boosting your self-confidence and self-esteem.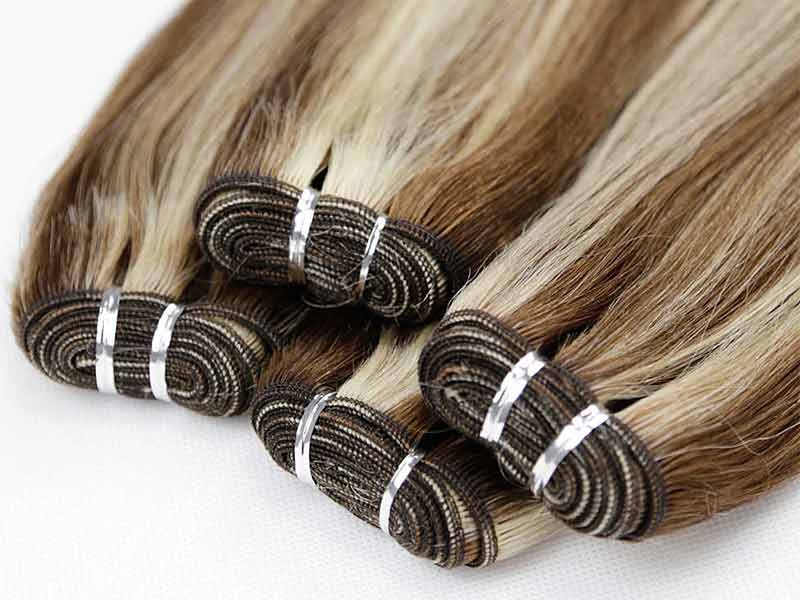 Installing weave techniques for thin hair
There is a wide range of installation techniques that help you to get back your full hair look just within a day. Below are some of the most common application methods that can be employed by everyone.
Clip-in technique
This technique is definitely for those who have fine or thin hair since it causes less damage than others. It is great since you can apply and remove it every day. To apply, you just need to section your hair properly, select your best fit hair weave clips-in and secure it into place by the weft clips. Remember don't wear it while going to sleep or swimming since that will cause damage.
With this technique, you can wear your hair with a low pony or a low bun, don't try a high one since the weave for thin fine hair will be detected and slip off.
Related posts:
Fusion technique
Hot fusion technique is another way that uses a typical adhesive or glue to apply the ready-made hair weave for thin hair to individual strands of your natural hair. The hot fusion technique can last from three to five months depending on how you treat it. This method of the application and installation can last from four to six hours.
Cold fusion is another optional way to apply your weave for very thin hair. Unlike hot fusion, this one does not require heat or glue while installing, but rather using beads to secure the weave into place, enabling the sections to be reused.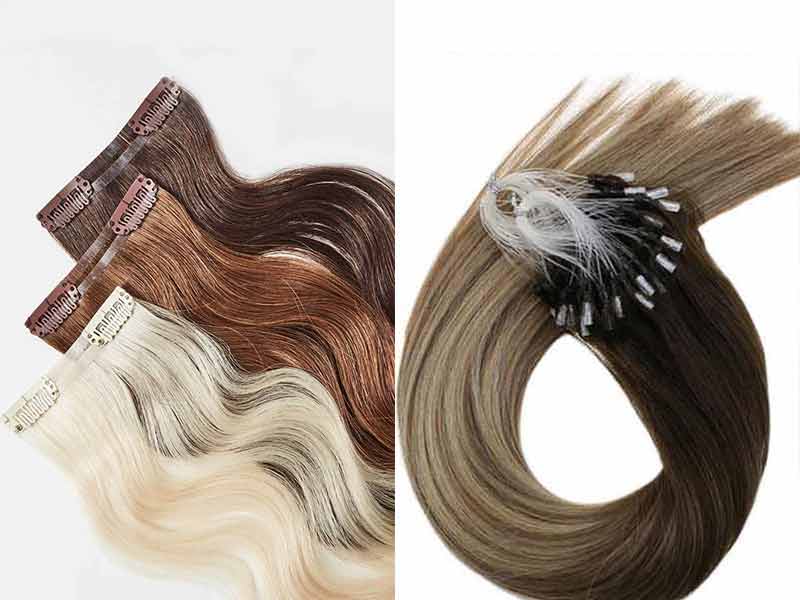 However, because no glue is required so the hair weave sections used can be quite expensive and the time for installation can take up to eight hours to finish the complete look, depending on the number of weave links desired. The benefit of the cold fusion technique is that it for a natural look for those suffering thinning hair and it can last to 4 weeks. But this is quite time-consuming when installing and you need to remove them when your hair grows longer.
Sew-in technique
This technique is for those who love styling hair up, like a high ponytail or bun. Your hairdresser will braid your hair in cornrows horizontally then sew the weave into the braids. Since the braid is tight, you may feel a bit uncomfortable in the first few days. So, if your hair is thin, look for a high-skill hair professional to help you to install and remove it to avoid damage your hair. With this technique, you can bring it up from 4 to 6 weeks and replace it after 6 months. If you are so busy with your life, this weave technique is for you since you just need to styles it as the way you do with your hair, don't need to spending time on re-applying.
Quick Weave technique
A quick weave is growing as a trend. This is a method where hair wefts are glued right to a protective cap installed on your head before applying. This style can be achieved at home or by a hair professional.
Like a sew-in technique, quick weave for thin hair can be done with braided hair. A hardening gel can also be employed to flat down the hair, instead of plaiting it. Place the protective cap on the head. Then, cut the hair weave to fit the cap if needed then glue the weave before bonding. Each track of the weave needs drying to ensure a successful installation.
Weave hairstyles for thin hair
Asymmetrical bob style
You want the style to add volume to your short thin hair, this weave hairstyle will work best on you. Having your hair with a longer cut on one side will not only add dimension to your hair. It also helps you to show off your facial features.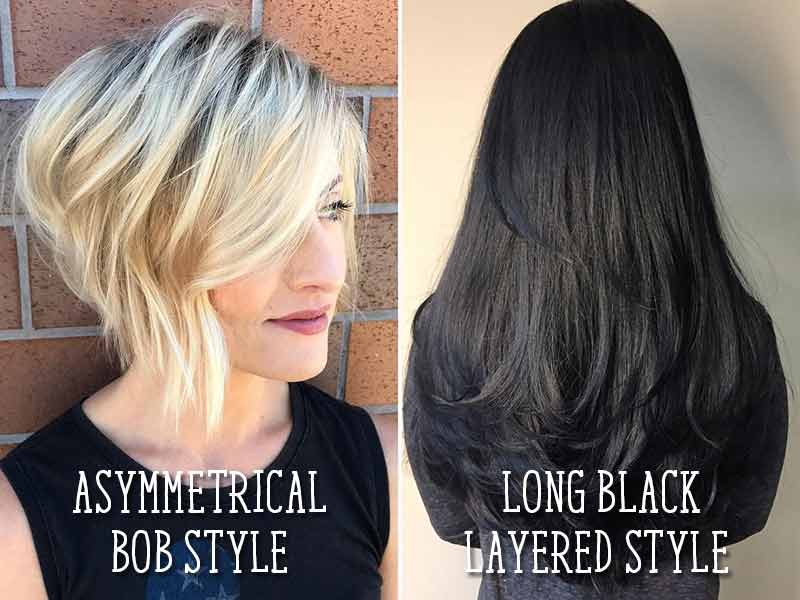 Long black layered style
Take a full weave to style you in this fabulous look. The layers with long hair will provide your hair with much-needed bounce. You will definitely forget about the worry of thin hair that has brought to your before by trying this style. It also the best choice for thinning edges hair suffers. Curl the end for a more striking look.
Loose wavy style
The wavy style is another ideal choice for you if you want to try loose curl. And this style surely helps you to hide your caucasian thin hair since the wavy texture will give the illusion of thickness to your look. Straight hair may stay flat and make your look less bouncy, so let the wavy locks lift your hair up.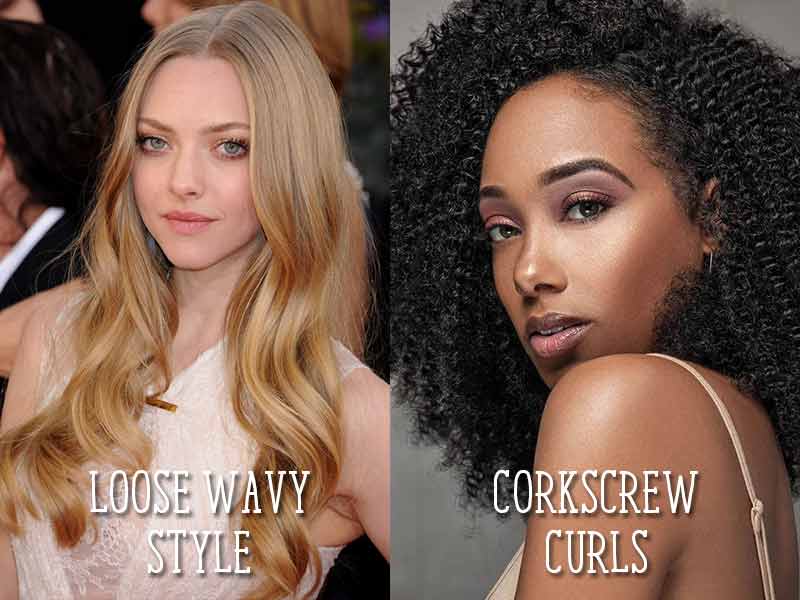 Corkscrew Curls
Here is a great choice for African American women who are carving for a heavily textured hairstyle. This weave for thin hair involves strong tight curls which will help you gain deep dimension and volume to your look. The sides cascade softly but the back still offers tones of curly look will make this style look gorgeous in all angles.
Jump to:
All in all
The biggest worry of thinning hair suffers can be addressed if they can find their suitable hair weave. Hopefully, after reading this post, you can have a better understanding of weave for thin hair and get the most suitable weave for yourself with the right technique and style.
Once you have any questions, don't hesitate to drop us a message! We're happy to hear from you!
If you like this article, share it with your friends!
Don't forget to follow Lewigs blog now for the useful information!
Thank you for your time!