Getting bored with your classic purple hair? Try dye it over with brown shades. Rest assured that what happens if you put brown dye on purple hair won't affect your gorgeous hair finish!
Just so you know, purple is not a natural hair color. People say it rooted in the 1970s when punk rockers dyed their hair into a bright and eye-catching purple color as an act of rebellion. After times, this crazy-colored hair has become popular to the mainstream. It is worn by top singers, stars, show hosts, and of course, ordinary fashion-conscious people. Nowadays, people are now putting more ideas into dyeing their hair purple with the variations in shades. Lilac, lavender, violet – All are irresistible! However, either it is a dark purple or a bright one, it would be never a dumb choice to try once in your life.  
You can get purple dye on brown hair temporarily or permanently by going to a hair salon or using the hair dye at home. For the permanent option, your hair has to be bleached first. Purple hair might also appear when you dye your hair pink. The pink color is hard to survive so when it fades out, you might get purple hair without any effort.
However, what to do when you are no longer feel great with your pink hair? You might want to try wearing a colored wig to cover your pink hair. How about applying another color to your real purple strands? Let's try dye it over with brown color. 
What happens if you put brown dye on purple hair when you can't bear your burning love for brown shades? This article from Lewigs will get you covered with all you need to know before applying purple-brown hair dye. 
How was your purple hair dying?
It is quite a hard task to get purple hair from your natural black or brown hair. You can do it yourself at home or go to a hair salon for help from a professionalist. No matter what you choose, the first thing to do is to decide what kind of dye you would go for. Similar to other hair colors, there are 03 options available to pick from.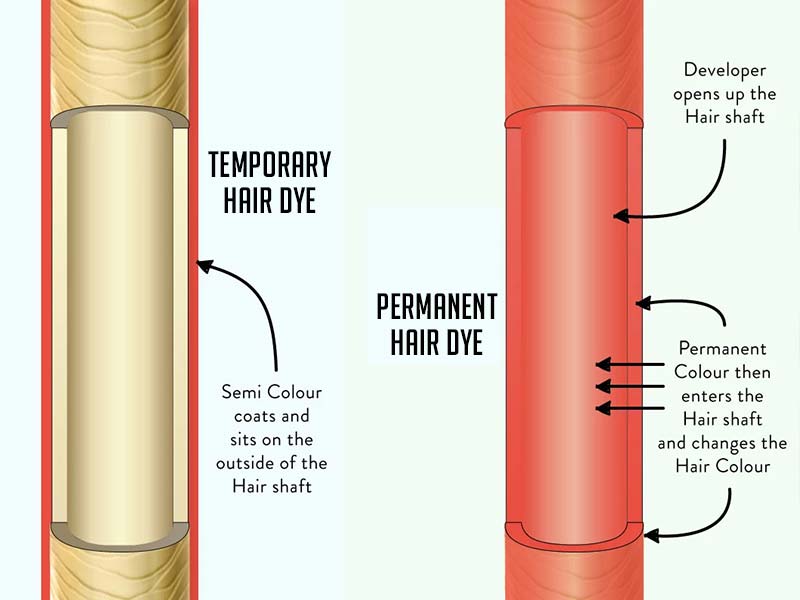 You can choose to dye your purple hair temporarily, semi-permanently, or permanently. By temporary dye, the violet-hued shades will stay on your hair for a short period of time, and it will fade out completely after a few washes. The semi-permanent dye can last longer, but it is just within 3 to 6 washes. For a long-term hairdo, you can go for permanent dye so that the color could retain for months. Moreover, permanent purple-colored hair is hard to fade away. When you want to change to another color, like brown as an example, you will need to wait till your hair grows long and cut the purple part off. For a quicker way out, you can cover the purple hair with another permanent dye color.
Do you have to bleach your real hair before dyeing your hair purple? If you possess bright hair color like blonde, then you can go straight into the purple painting process. However, if you want to dye purple hair from brown hair, then either it is a dark purple or a bright purple, you have to bleach it first. It is to make sure the hair will set correctly without any unwanted color blending.
After bleaching, here comes mixing the dye and painting it on your tresses. 
Related posts:
Why dye purple hair back to brown?
Gorgeous as violet tresses might look, many people, after coming for a purple dye on brown hair, want to come back to their beautiful brown hair shades. Why so? There might be plenty of reasons for that change of mind.
Purple-dyed hair might not look as good as expected
Well, very clearly, many want to dye purple hair back to brown because the color does not look like what they expected. Lavender and violet hair is on-trend with several stunning pics on Instagram, but it doesn't seem to be a piece of cake to achieve it.
We don't want to be the bearer of bad news, but dying your tresses purple, especially from brunettes, is onerous. It often involves lots of time and effort. It does not only mean countless hours at the hair salon but it is also the huge effort you have to put when caring and maintaining it at home. You need to use color-saving products to keep your purple color on brown hair always look great. 
That case is even worse with brown hair girls. Brunette strands do not soak up crazy bright colors as great as what the blonde and redheads do. Therefore, giving naturally dark hair tones like black or brunette a purple cover is challenging. Moreover, as purple is not a natural hue, it requires some extra care even after you have successfully got the purple-dyed hair of your dream.
Purple is just too eye-catching!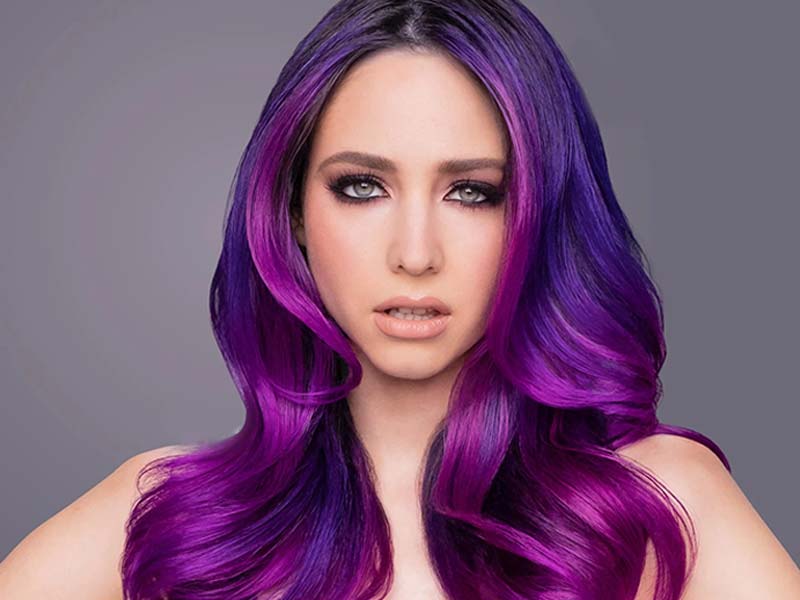 Another reason when people want to cover purple hair with brown color is that this lavender shade is just too outstanding. It might be great for a party night but when it comes to an interview or formal events, it might not be so suitable. When there happen to be times that you need to look modest and gentle, then purple hair is no longer a great choice.
How to dye over purple hair with brown color?
Well… it's not that you want to come back to dark brown hair and you get what you want. Purple hair is super tricky to be re-colored. So, what can happen if you put the brown dye on purple hair? Can you dye over purple hair at home without any damage? Is it necessary to bleach it again? etc. There are so many questions to clarify.
The best way to achieve a perfect brown color on your purple hair is to go for an experienced hairdresser. You won't need to care about any steps, just relax and wait till your hair is done.
However, it is only suitable for those with a fat wallet. It costs around $200 to turn your dark purple hair to brown. It might seem not so big a number, but if you add the incurred maintenance cost, it would be a huge amount that many can't afford.
If so, try it yourself at home. Dying purple hair brown is difficult, but it does not mean "impossible".
Will brown hair dye cover purple? Yes. It's absolutely possible.
Let's learn how.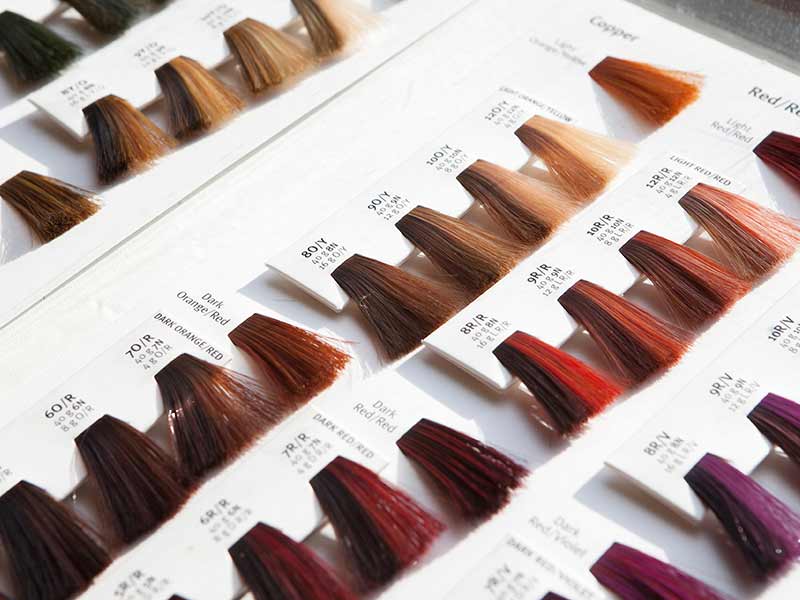 Pick a good brown hair dye
It is extremely important to choose a reliable hair dye as it would decide whether the color would work out. Go for some reliable brands like L'Oreal Paris and Goldwell. Their brown purple hair dyes are free of Paraphenylenediamine (PPD) – a substance that might cause damage to the scalp and allergy also.
Whether to go for a temporary or permanent brown hair dye is up to you. It might cost you around $10 only. 
Jump to:
Wait for your purple hair to fade out
Do not be rush when dyeing your purple hair back to brown when it's just some days since your last dye. It might damage your tresses severely, not to mention that the outcome won't be as good as what you expect.
Normally, it takes some weeks for the purple hue to fade away. It might be quite a long time to wait, but it will help preserve the healthy condition of the hair strands and will be better when you dye it again.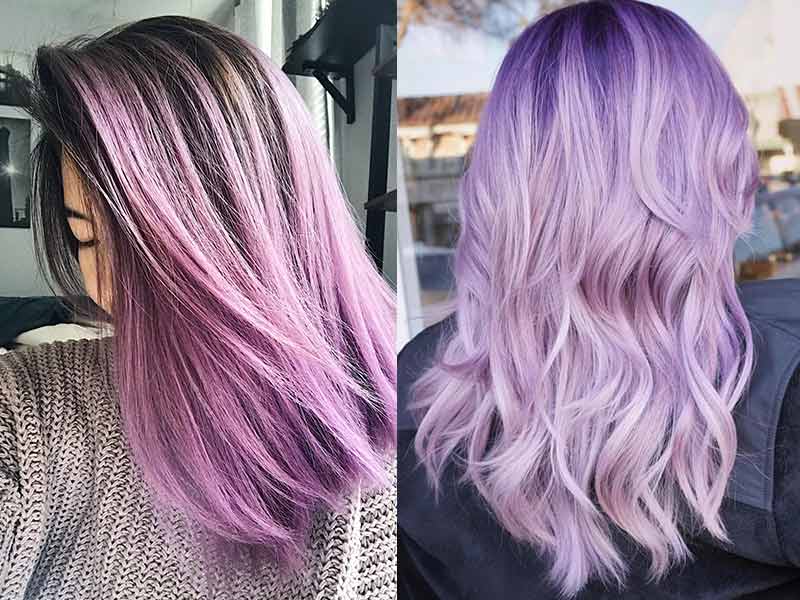 However, if you are in a rush and not willing to wait, bleach it. You will have to bleach the purple hair gain to turn the hair back to the white color, from which you could dye it dark or light brown afterward. Still, it's better to bleach it 1-2 weeks before the dye, as bleaching will take away along all moisture and natural proteins that you have put in your hair. After bleaching, take care of it with hydrating shampoo and conditioner to gain back strong tresses and prepare to put brown dye on purple hair.
Test the dye on some strands in advance
Dying brown hair purple or dying purple hair brown are both challenging; therefore, it's better to test with some strands first. Especially, with some brown shades like ashy brown or charcoal, it is an exceptionally important step. Even when you have mixed the brown dye, it might turn into grey or the like color when applying to the real strands. Therefore, to avoid failing, apply the dye to some strands first to test what happens if you put brown dye on purple hair.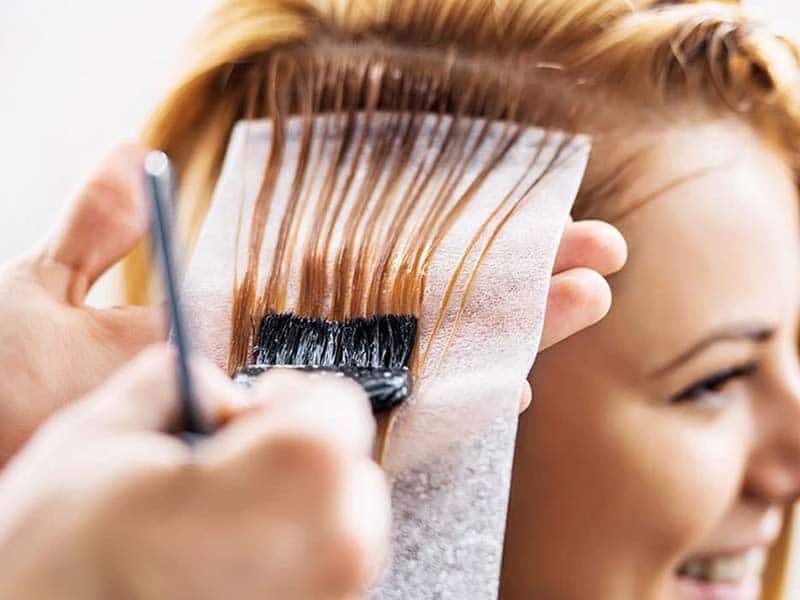 When you have seen the brown color appears perfectly on your bio hair, then you could feel free to paint the whole head.
Final thoughts
Putting brown dye on purple hair is hard, but it's worth all the troubles. If going brunette is what you have been dreamed of, then do not hesitate to try it out. Bleaching and dying will be time-consuming and exhausting for sure, but to have a perfect hair finish, they are all worthy.
Do not worry about what happens if you put brown dye on purple hair anymore, just feel free to rock this color! A stunning hairdo awaits! 
In case you still feel unsure about the dying effect, then leave your purple hair here. Go for a brown wig or hair topper to cover your purple hair instead! It's quick, efficient, and does not cost much, too! 
Leave a comment below to share with us your feelings or contact us directly to get instant support.
Cheers!