What is 4c hair type? What type of hair do I have? And how to determine your hair is 4C? They are popular and difficult questions for those who understand too little about our bio hair.
To answer these questions, there are plenty of hair typing systems have been published. In this post today, Lewigs only focus on the 4C natural hair in the hair typing system. The system was contributed to the natural black hair of the African American community. 
What Is 4C Hair?
The hair typing system of the famous hairstylist Andre Walker is among the most popular ones today. It was published in the 1990s. His initial purpose is that the system could support his own hairstyling professions. However, it has been used widely as a reliable hair typing system in this field. Most hairdressers use it to identify the human hair types. 
4C hair is initially not in Andre's Chart
So what is 4C natural hair type? Type 4C is initially not a part of Walker's chart. But as to be easier to differentiate the subtypes of Afro hair, the community has added this type as a supplementary later.
This hair type is common among African-rooted people, namely African American people. It is typically called kinky, nappy. Also, this hair is better known under the name "Afro-textured hair", which simply means "the natural texture of African American people".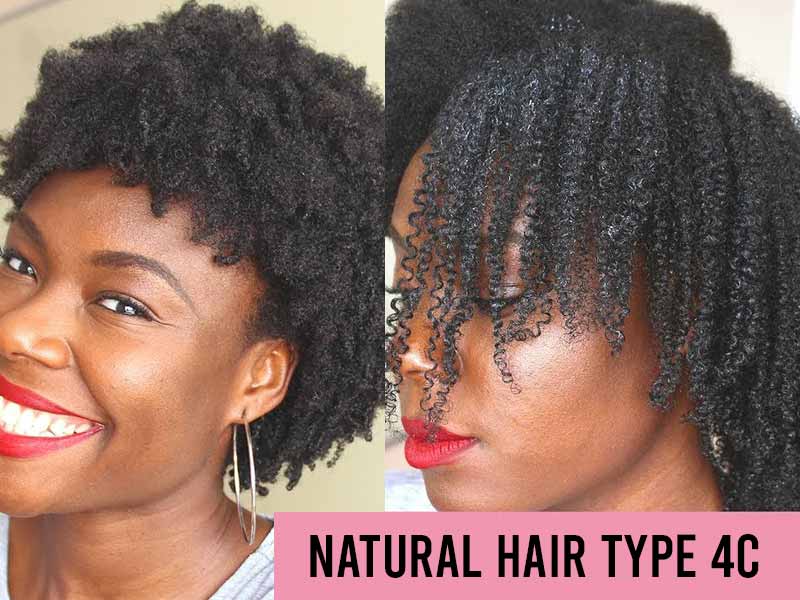 Andre said in his book, this kinky hair is super hard to style due to its fragile texture. And 4C curl is the most difficult type to restyle. 
4C kinky hair texture
What is 4C hair texture? Unlike straight or wavy hair, 4C is easy to dry. The amount of natural oil on this hair is little as its retain moisture ability is weaker. This makes kinky hair type 4C more prone to damage. In addition, the exceptional density of curls makes the hair is bad at withstanding heat and damage. So you should style the hair with heat styling tools.
We say 4c type hair is difficult to restyle, but it does not mean that you can bot style it. Straightening 4c strands is ok if you use no heat or chemicals. Use rollers set or wrap the hair overnight also works well on this hair.
Despite the fact that 4C hair is hard to style, we still recommend going natural hair. You have a straight and wavy hair texture. You would like to have deep curly or long kinky curly like 4C hair. What should you do? Purchase an afro wig human hair is the best and quickest way to get the style you always desire. 
Related posts:
Other Types of Coily/Kinky Hair Inside Natural Hair Type 4
Type 4 hair is the curliest ones. Andre said that this type is dry and frizzy. The hair is fine, tightly twisted, and fragile. Besides 4C, it includes 2 other subtypes: 4A and 4B. What is 4A 4B 4C hair?
Type 4A
The coils are the softest and best defined among the three of Type 4. It has an S pattern. Your hair is either fine and wiry as well. To maintain hair health, we recommend using natural products with thick consistency. For instance, you wash and condition your coils with shea butter to get keep your hair always in strong state.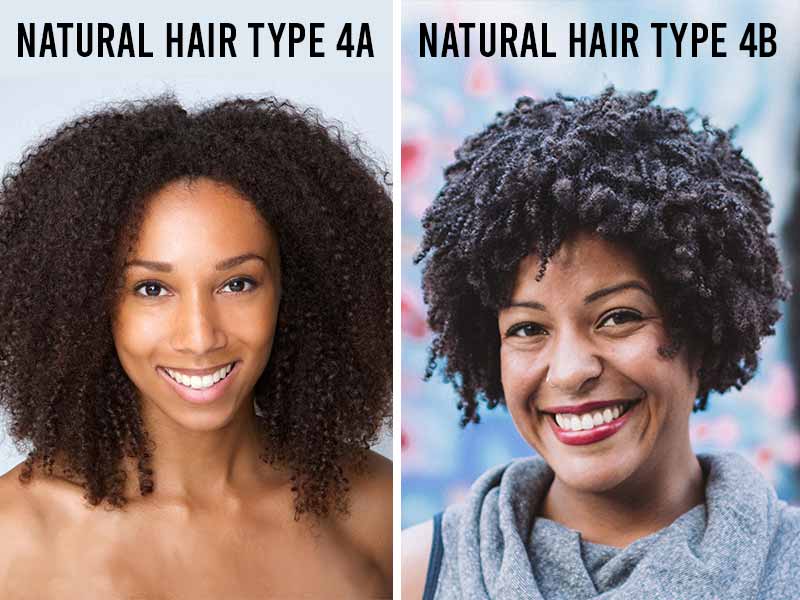 Type 4B
The hair strands are in a zigzag pattern. It bends in sharp angles, the curls are tighter and are less defined. This hair has low shine and can appear frizzy. The circumference of coils is the same as an ink-pen. All the hair strands are coarse, fine, and thin texture. Coconut oil is the best mask to retain the hair strength and your scalp's natural chemistry.
How To Know Your Hair Is 4C?
What are 4B and 4C hair? Are they the same? In fact, they are different. Here are some ways to determine the 4C hair type.
– Your curls are small tightly coiled. Especially, your hair does not have a defined curl pattern when it is dry. Often your naturals have constriction up to 70-75% or more.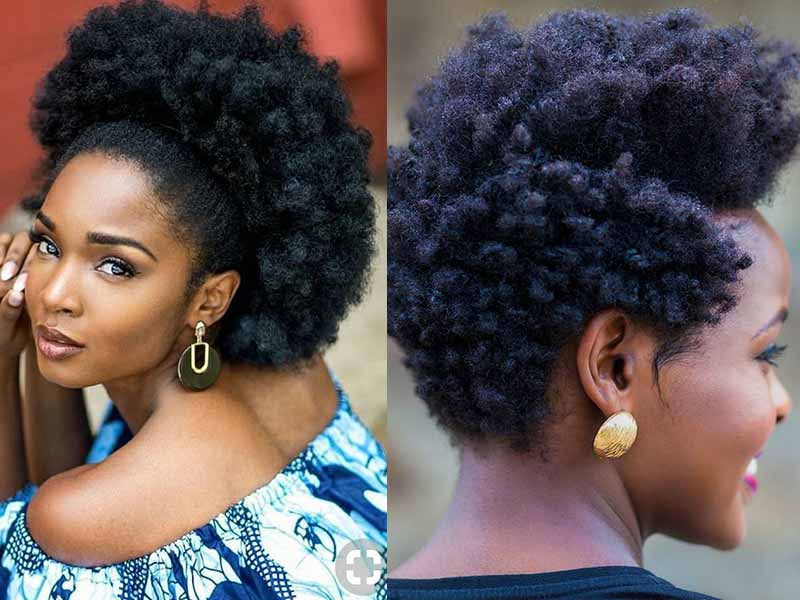 – Your curls look like cotton. When you touch your curly hair, the curls densely packed and can range from soft to coarse. The hair has low or no shine.
– The tightly coiled curls are in the "Z" shape. This hair type is the most fragile among the type 4 hair. In other words, the coils are exceptionally tight and look like corkscrews.
4C Natural Hair Care Tips
Retain moisture
Even if your hair is low porosity, you still moisturize 4C hair frequently. Because the coils prevent the distribution of sebum and natural oils evenly on all the hairs, this makes the tresses dry quickly. Often 4C natural hair dries out faster than the other curls. So you need to add more conditioner to keep the hair moisturized. 
There are various natural hair products for 4C hair in the hair market. Haircare products that contain essential oils like olive oil, coconut oil, and cream are effective at keeping moisture in your human hair. If you style your hair in a protective form, don't pass the moisturized step!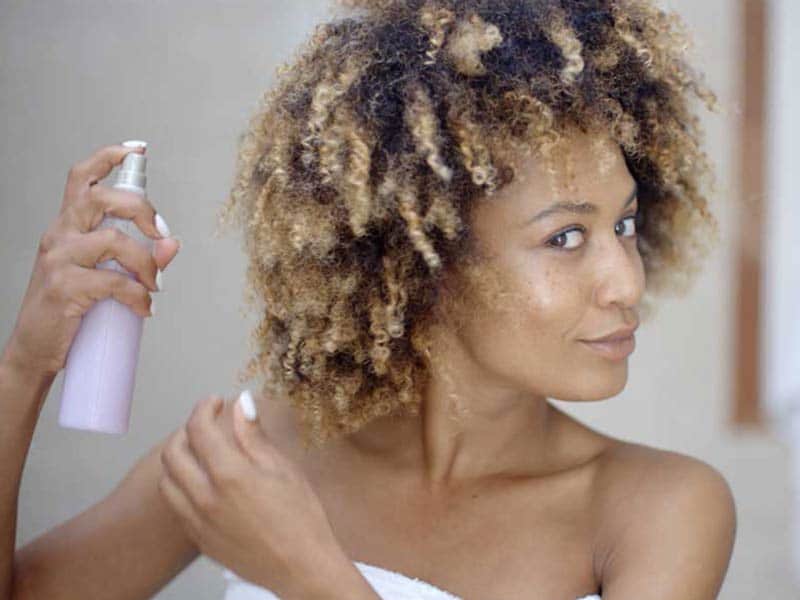 Wash your locks and curls
You still shampoo your hair to keep the hair and scalp clean but you should lengthen the washing time. Instead of washing your hair 2-3 times a week, you can lengthen the time between washes to 2 weeks.
For 4C hair care, you opt for shampoos that are sulfate-free and have no harsh chemicals. If your natural tresses get dirty more often, you can use apple cider vinegar. Bear in mind that shampoo the natural locks in the same direction to avoid tangling. 
Detangle your coily hair
As long 4c strand tends to curl and coil around each other, detangle is extra important. You know tangling hair can cause hair breakage, so try to keep your hair avoid this problem. When your hair is damp, use a wide-tooth comb or your fingers run through the hair to remove all knots.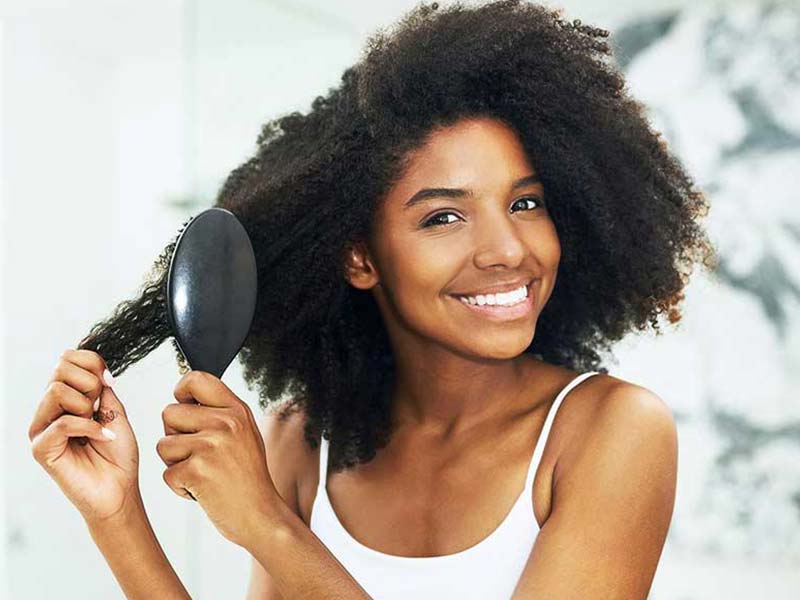 Deeper condition
We recommend you deep condition your 4C hair every two weeks. You can apply the treatment at home or go to a hair salon. That way can keep your hair healthy, shiny, and prevent tangles. You also apply hair conditioner on 4C hair men. 
If you provide full of moisture for your hair, it won't be broken easily. Use hair masks leave-in conditioner to take care of your natural locks regularly. Choose hair products that contain natural ingredients so that they penetrate deeper into hair strands and safe to use.
Read more:
Best 4C Hair Care Products
– Apple Cider Vinegar Hair Rinse is a type of cleanser and has been praised by experts and hair beauty bloggers. Many people say that it can be used to replace traditional shampoos to remove all dirt and oils. It is perfect for 4C natural hairstyles. The design of the product is suitable for thick hair texture as its spout tip allows the formula to get right to the scalp.
– As I am Coconut CoWash Cleansing Conditioner: Its main ingredients are coconut, castor, and tangerine oil. One plus of the creamy cowash is to spread easily throughout hair. It gently cleanses and conditions the hair and scalp at the same time. Avoid getting into eyes and keep it out of reach of children.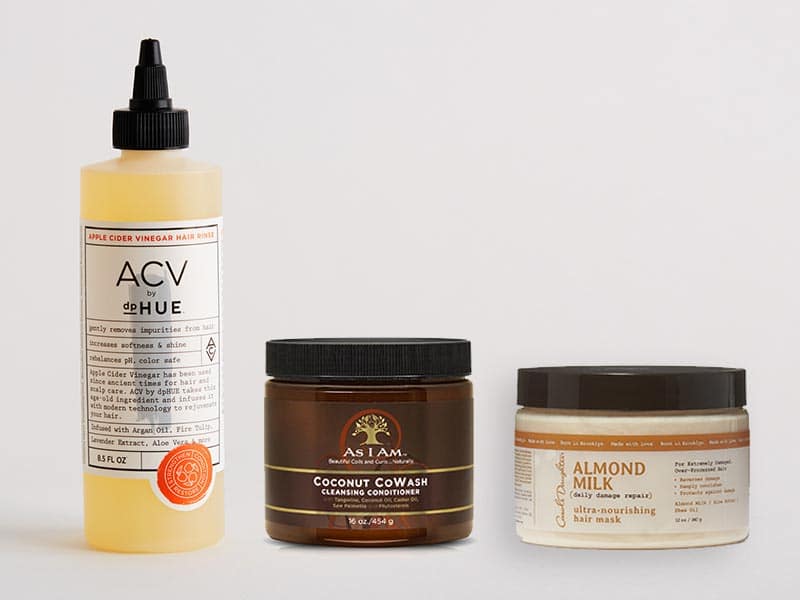 – Almond Milk Ultra-Nourishing Hair Mask: This rich hair mask is one of the perfect products for low porosity 4C hair. It provides vitamins and proteins, reversing damage from the inside out. Being made with almond, coconut, olive oil, and shea butter, it leaves your hair stronger and healthier. 
You can pick your favorite product from these above products or search on the Internet to find the best one. What natural oil is good for black 4c hair? Buy hair products including 100% natural ingredients.
The Bottom Line
After reading this post, Lewigs hope you can answer the question "What is 4C hair?" or "What is my hair type 4A 4B 4C"?  Let us know by leaving your comments below. 
Whether you love to change your hairstyles without affecting your bio hair, choose a suitable hairpiece. If you are going for a full wig or hair topper, then you could choose whatever hairstyle you want. 
Come to Lewigs to get support and choose the best texture for your hairpieces. Our crew will constantly respond to any of your questions in a timely manner. Drop us via the hotline link on our website. 
Thanks a lot!