Importantly, you have an idea of which cap construction suits you before you buy. That way, you will know what to hope for once you get your hair system. By a wig cap, we mean the hair unit's foundation. To make a hairpiece, people tie or sew hair wefts into the cap. After that, they cut and style the cap hair in a most possibly natural way. In this article, we will focus on answering the question: "What is a capless wig".
There used to be limited options for the cap types. Still, wigs have gone through considerable improvements over time. Different kinds of caps have appeared on the market – for example, monofilament caps, capless wigs, and lace front caps. They bring more comfort and pull off a more realistic vibe.
What is a capless wig? It is one of the most common cap construction types at the most affordable price. The choice is impressive for ventilation. What is more? Let's delve into it in this post.
Here, we will give you a better understanding of this term, the difference between it and a traditional one, its upsides and downsides. Not all, we are specific about the ways of keeping the hair unit from slipping and where you can purchase the best fit.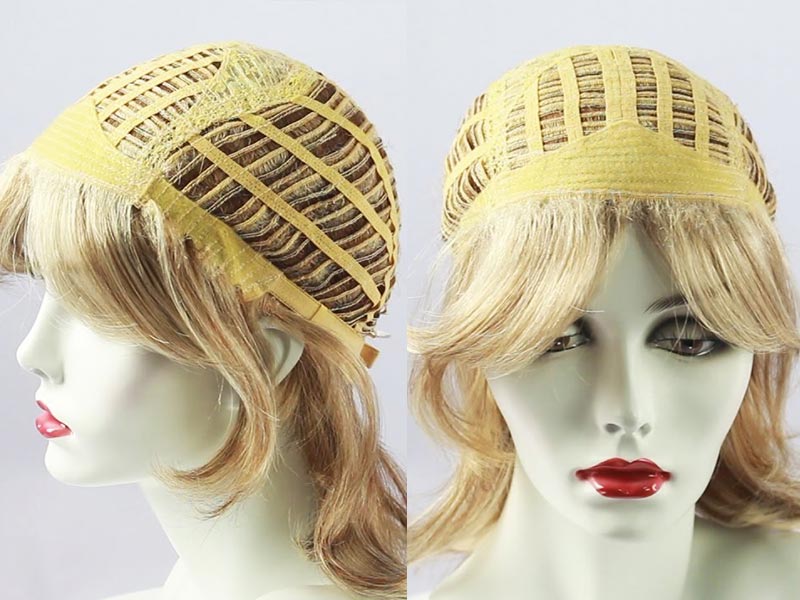 What is a capless wig?
Indeed, it does not come without a cap. Instead, it refers to a particular kind of hairpiece cap. Other names for the unit are 'basic cap', 'open cap', 'classic cap', and 'standard cap'.
What does it mean if a wig is capless? It comes with a cap, but the hair wefts have a lower density, and people sew it in with lace strips in a vertical direction. That is why it has plenty of open space. This type has excellent breathability and lightweight design. It also allows for the impressive circulation of air to your scalp and bio hair.
There is often root teasing to disguise the cap and increase volume to your hairstyle.
The difference between a capless wig and a cap wig
What is the difference between a capless wig and a regular one? How to differentiate from a full lace wig to a capless one? You can categorize both of them as basic caps. Their construction is just about the same. The crown is the only dissimilarity. The manufacturer creates the traditional hair system crown from the closed lace piece. Meanwhile, the classic wig crown is from open lace strips. Thus, its breathability is higher, and ventilation is more favorable.
View our top-rated human hair wigs:
Pros and cons of capless wigs
What is a capless wig's most outstanding point? How about its drawbacks? We have got you covered right below. 
Strengths
It is advantageous regarding physical ease, fit, cost, etc. As your scalp and natural hair are more breathable than a regular one, this type will not make you hot. Its ventilation is also excellent thanks to the open space between the hair wefts. Not all, it is popular owing to the extra lightness and comfort to use. Is it warm in your living place? Do not worry! This hair unit will never fail you.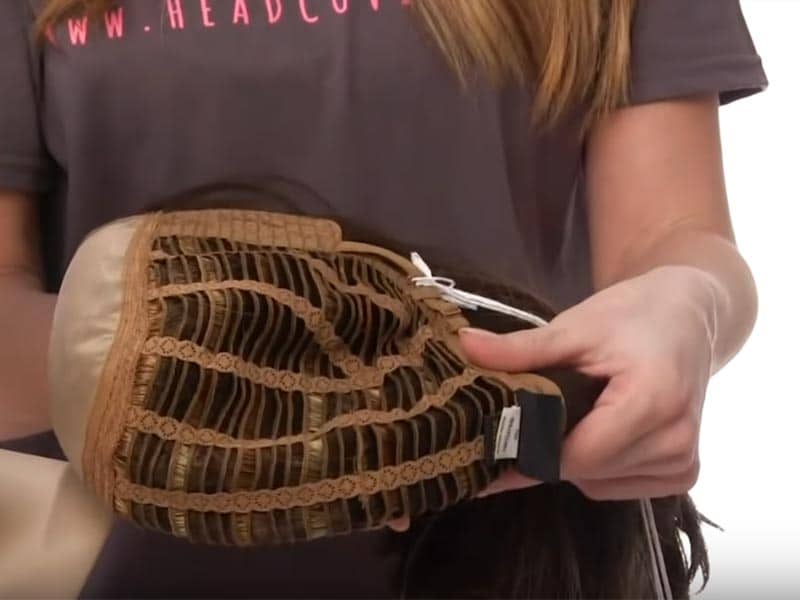 For another benefit, it is generally fittable with the adjustable straps behind the ears. Hence, your hair system will fit securely on your head until you remove it.
Besides, this open cap wig has affordable prices. It is not hard to find a long-lasting and realistic-looking one at a reasonable cost. There is also a series of textures, colors, and styles. The hair that creates these hairpieces can be human or synthetic one.
Further, a full lace capless wig, etc. require simple maintenance. Comb it using a wide-tooth comb. Or else, use a wig brush. Clean it every seven times of wear using hair system friendly products and cool water. Allow it to air dry. Keeping the unit on the stand when you do not wear it is a recommendation.
Weaknesses
What is a capless wig's disadvantage? Unlike a monofilament wig cap, it is less likely to make the illusion of natural hair growing from your scalp. That is why people often tease it around the crown to uncover the cap. Some wearers prefer the voluminous appearance it results in. Meanwhile, others love the style with a realistic appearing part. 
How is it secured?
There are different methods. Below we put together some of the common ones:
With bobby pins
You can put them on the wig's sides. You can pin the hair system through the hair weft.
With combs or clips
Some like combing in front and clipping at their nape. Some prefer teasing in the cap's middle.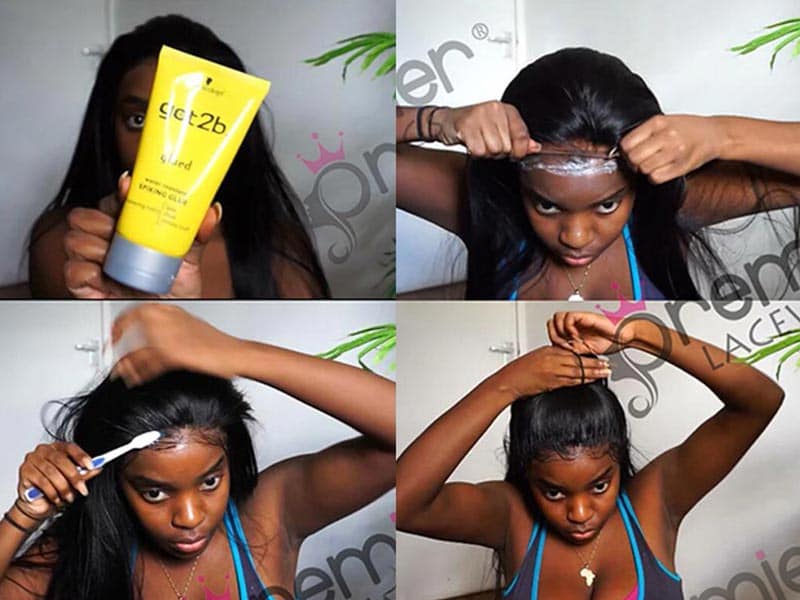 With glue
Whether they are capless human hair wigs or synthetic, you can consider securing them with glue. It can be heavy or light. Some types can secure your hairpiece for a few days at a time. Advisably, you use it in areas without hair.
With tape
It is another choice for wearers whose hair is thin. Sports tape and the like hold your hair system more tightly. There are less robust options, as well. All you have to do is put it where you wish in the hair unit. Using it in areas without hair is the best.
Related posts:
The wig itself
What is meant by a capless wig? It comes with various sizes so that you can choose the one with a perfect fit. You possibly wear the unit without clips and other ways. These wigs typically feature adjustable elastic straps for more security.
Where to buy capless wigs?
Are you now in the market for a new style of hair? If yes, this kind of wig at Lewigs should be one of your best options. Is it your first hair replacement system? Or are you finding some more ones for your collection addition? Either case, you cannot go wrong with our beautiful selection.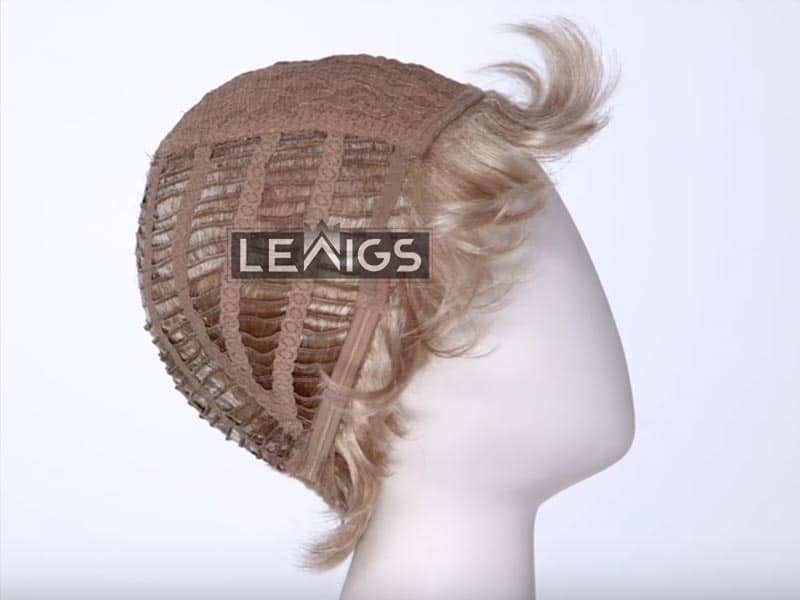 What is a capless wig at our online store? There are abundant choices for every texture, color, and ethnicity. Are you looking for African American capless human hair wigs? Do you want to go with relatively cheap ones without compromising quality? Our items are made of 100% top-quality human hair without any harmful chemical processing and at reasonable prices. They will make you look more fantastic and feel more impressive than ever!
The bottom line
Have you got the answer to "What is a capless wig?". It is indeed an amazing item and would definitely be worth your investment. Do not hesitate to buy one to have a new gorgeous hairdo.
Feel free to contact Lewigs at any time to get support. We are always happy to hear your voice!