Full lace wigs may be familiar to those who usually wear wigs. But do you know exactly what is a full lace wig? This hair system is suitable for all, from girls in their early twenties to elderly aunties. It is also the best companion for those who are treating medical conditions such as cancer, thyroid disease, etc. Nowadays, full lace wigs become more and more popular thanks to many favorite celebs. They wear this wig to get a gorgeous hairstyle, both in the red carpet and daily life. Keep reading to know more details about full lace wigs.   
What Is A Full Lace Wig?
The hair system is built from a lace cap mesh that can cover the entire head perfectly. On the market, it is made of two main hair types, human hair, and synthetic fibers. The strands are knotted by hand only. On the standard, there is a lace strip on the top that allows for movement and variations in head size. Because it is made of lace material, it suits for all without causing irritation. The lace is lightweight and breathable, creating breathing room for the scalp.
This wig comes with some small combs around the mesh, 3 or 4 combs so that it can secure your wig in place. If you are someone that likes to do multiple hairstyles such as braids, stuff, half-up half-down, this unit is properly the best for you. Moreover, you can part this hair anywhere, even pull it up into high ponytails.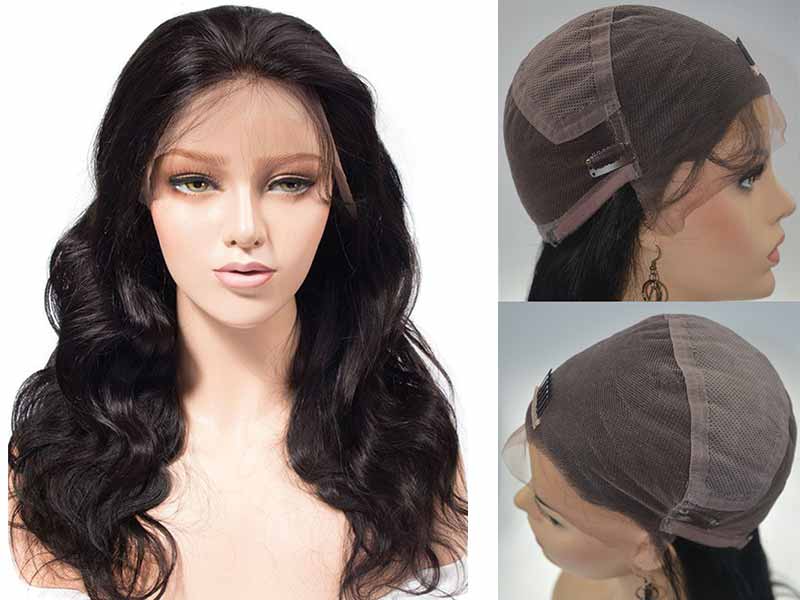 Pros
– Suitable for those with severe hair loss or baldness. It conceals all your shaved head and hair defects without showing any trace.
– Offer versatility as it can be parted anywhere. Unlike front lace, you can style it in many different ways. It gives a pretty realistic appearance.
– The wearers can be used for a longer time. So we recommend purchasing high-quality hair wigs and taking them carefully.
Cons
– It is made of full lace and sewn in by hand, so the price is higher than a lace front wig. 
Similar posts:
What is the difference between a 360 wig and a full lace wig?
Lewigs has got a lot of questions asking about the difference between these wigs. So what is the difference between a 360 wig and a full lace wig? As we stated, the full lace wig is exactly what it sounds, hair all are released all over on your whole head. While the 360 just covers the perimeter. Most full lace wigs come with 130% of hair density and it has less volume. If you are the type of person that wants to have full hair, you should probably go with a 360 lace frontal. Because you can add as many bundles as you like.
These wigs are versatile. You have the option to do versatile partings. Part it in the middle or on the sides. You can part across the hairline, all the way down, and you can do cornrow braids. And of course, you can do the different ponytails.
If you are a rookie in this field, you can find it complicated to distinguish full lace wig and 360 lace wig. So you should ask the sellers and experienced wearers to choose the right one.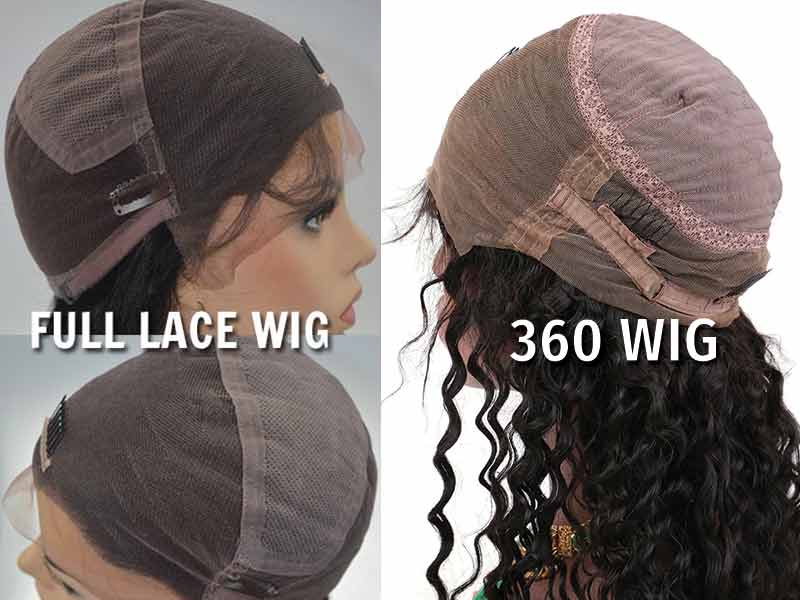 What's best for you? Let's see below.
Full lace wigs
– Natural density
– Simple look
– Full versatility
– Easy to take on/off
360 wigs
– Fuller look
– Ability to control fullness
– Multiple styling options
Which Is Better Full Lace or Front Lace Wig?
The biggest difference is the lace on a frontal lace wig is only in the front, so you can't wear it up in a ponytail. Hence, you have to wear it like a low bun or a low ponytail. The hair is hand-tied in the front which gives you a natural look. There is a free part, so you can part it up anywhere. Come with clips inside, it is secured on top of your head. You can make it tighter with a headband as well.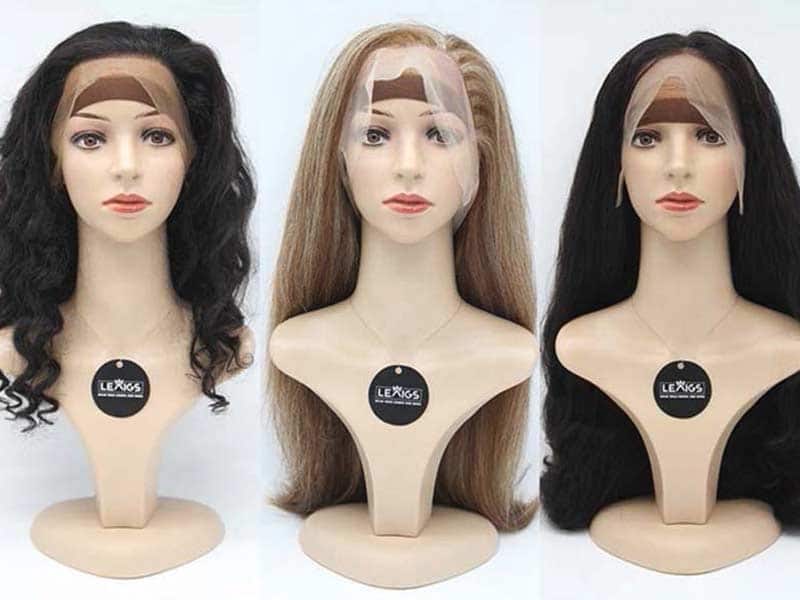 Often, a full lace wig is better for those who like changing their hairstyles. This item covers all over your head and it is advisable to wear a wig cap before applying the wig.
On the contrary, the lace front is applied along the hairline. The lace base is only in the front of the wig, its price is cheaper. But its durability is not as equal as the full lace.
How to maintain full lace wigs properly at home
Don't wash the hair with shampoos and conditioners that contain parabens, sulfates, and silicone. Shampoo your wig gently and give it maintenance. We recommend using leave-in conditioners when you do finish with the shampoo and conditioner.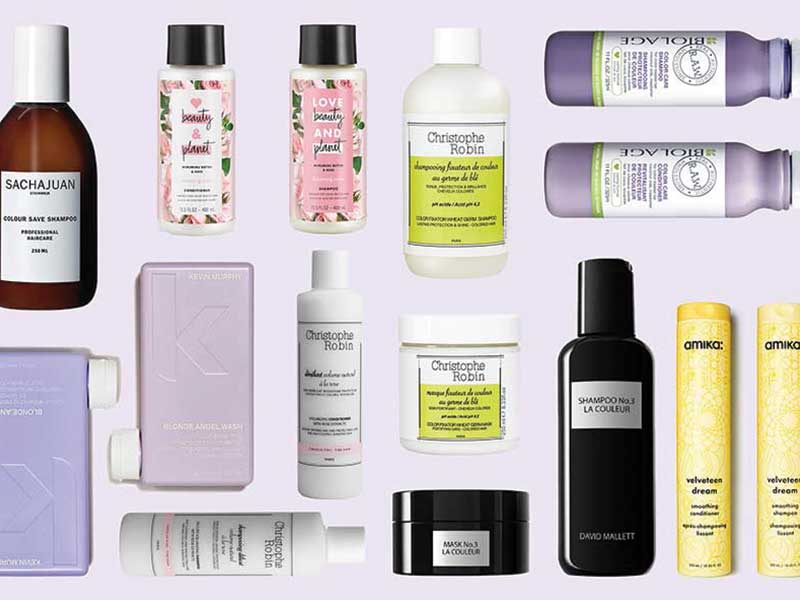 It is better if you don't use a hairdryer. After washing, put the wig on a mannequin head and let it air dry naturally. Use your fingers to remove knots, don't rub the wig as it causes friction.
Moreover, don't wear the hair system if you have a plan to go swimming. Because chlorine in the pool and sea salt can damage the strands. Store it carefully if you don't wear it. Place in the place that is dry and cool.
How Long Does A Full Lace Wig Last?
Of course, a full lace wig can be used longer than the lace frontal. With the right care, it can last six months or even longer. Also, its lifespan depends on how often you wear it. 
You'll also like:
Full Lace Wigs Human Hair at Lewigs
Are you suffering from hair loss? Or you want to change your hairstyle frequently without damaging your existing hair. Come to Lewigs NOW.
Our hair is made of 100% human hair that is gathered from Vietnam and Cambodia. They are smooth, shiny, and strong. All hair cuticles are intact, eliminating hair tangling and shedding. With our hair products, you can enjoy all the good hair days. You can wash, restyle our hair. Especially, no one can detect that you are wearing a lace wig unless you tell them!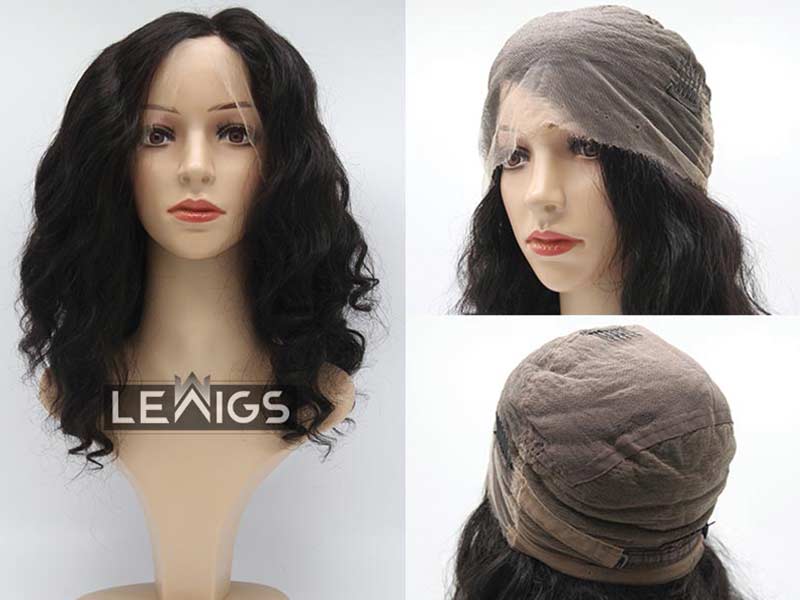 With full lace wigs human hair, Lewigs have all the strands hand-knotted onto the lace, creating the most realistic look to the hairpiece. You can definitely rest assured when using our products and feel confident to go out without worrying about being detected.
After this post, Lewigs hopes that you can understand more about what is a full lace wig. How long can you keep a full lace wig on? It depends on you. Please maintain and store it properly, you can use it for a year or more. 
For any special inquiries, feel free to drop us via our WhatsApp button to get support. We love to hear from you and are always more than happy to chat.