Among the most beautiful and trendy hairstyles women now, Balayage is a hair color that is not obsolete. If you notice, this hairstyle is never absent in the list of color trends of the year.
So, what is Balayage hair? What is Balayage hair color technique? It is a great hairdo if you want to switch up yourself but do not go for a colorful head. 
What Is Balayage Hair?
If you are smart in hairstyles, you are not strange with this hairstyle. Originating from French, Balayage means "to sweep" or "to paint", as to sweep on a hair lightener to create highlights. It is a freehand hair technique so it creates a blended and natural look. Not too colorful, it gives you natural-looking hair color, offers hair feel softer and smoother. We bet you have seen many hot models in journals or the Internet whose hair is perfect sun-kissed. Are they beautiful and sexy? Absolutely "yes".
Balayage's aim is to create natural highlights and make your hair shines that look like it lightened directly by the sunlight. It creates a multi-tonal finished look, but still offer a natural appearance. What is Balayage for hair? It suits all, but it will be more beautiful if your hair is long.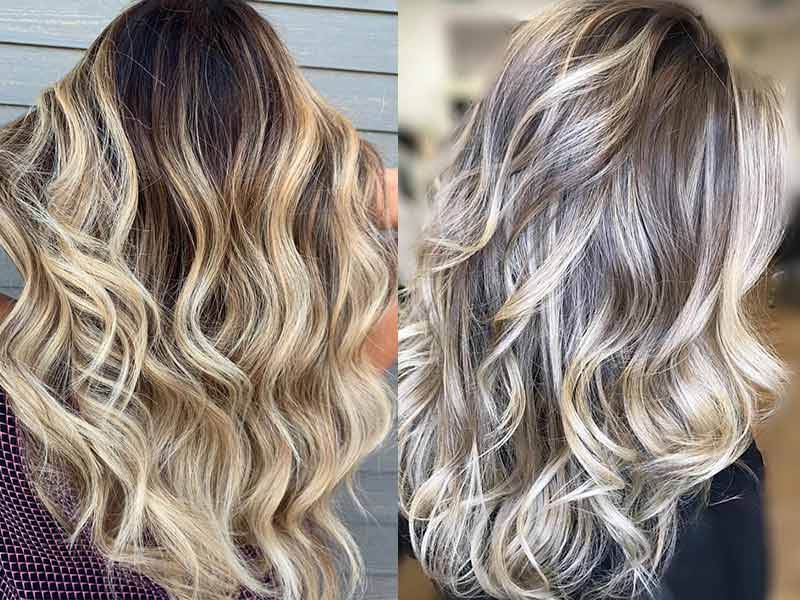 Balayage offers your perfect results, the fresh, or unintentionally perfect highlights on a child. What is balayage hair color? This highlighting method is not just for the blonde girl, it is used for all shades and colors of hair. It adds a soft and sunkissed dimension.
There are different applications to create varied results of Balayage hair. Many hairstylists use cotton pieces to separate the hair while some use foil as a divider. 
What sets it apart from other traditional hair colors?
A good Balayage colorist will know what color suits your skin tone best. He/she make it look amazing and really light up your features.
Balayage is different from other traditional highlights because it uses no foil method. The balayage hair coloring is completely painted on freehand. The finishes look is also less uniform. The color created is for you, and it enhances the beautiful features on your face.
Similar posts:
Difference Between Ombre And Balayage Hair
What is balayage ombre hair? In those days, Ombre is a favorite hairstyle of fashion followers all over the world and hasn't shown any signs of slowing down. In French, the word indicates "shadow". Ombre focuses more on the finished result rather than the technique. In other words, Ombre is an edgier and more drastic version of Balayage hair but it is a starker transition from dark to light shades. You can two distinct color on the Ombre hair, one at the top and one at the bottom. Often, a traditional ombre will color the dark color at the roots, and slowly transforming the lighter one at the ends. The hairstyle is suitable for girls who are active and have a strong personality.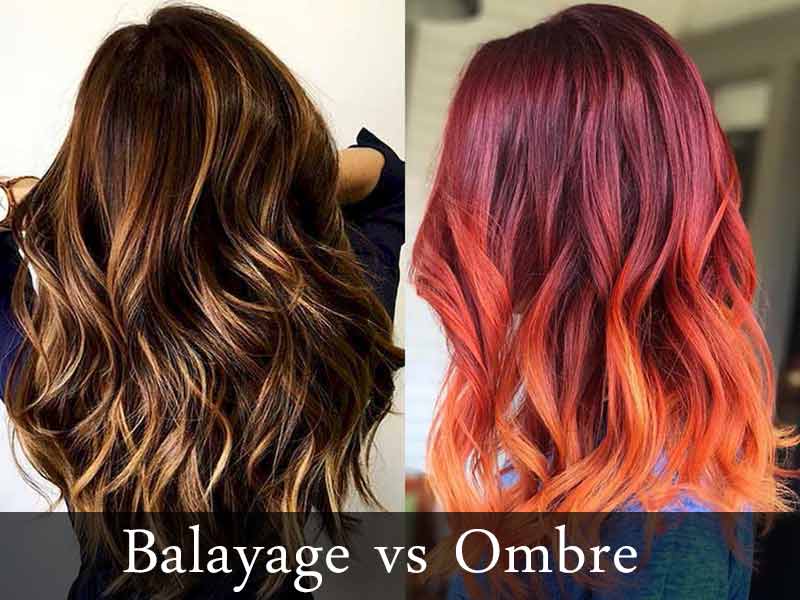 What about Balayage hair highlights? It is a free-hand technique to create a natural gradation of lightness along the hair strands. Typically, the color of the root hair is deeper than the end. Balayage hair offers a girly and sexy appearance. It fits the best on those who love the simple and natural style.
Additionally, Balayage is not the same as many traditional highlights. The highlight is for all shades of hair. Hairdressers use a method called "foil" to create highlight. For example, the Babylights' result is achieved by coloring very small and thin hair sections or subtle highlights.
Is It Easy To Paint Your Hair Balayage?
To be honest, painting your hair balayage is really difficult. It requires skillful hands and a perfect color mix to get the wanted results. Even when you go to a hair salon, the color after dying might not be as great as what you expect. That's why people are searching for balayage wigs and extensions to update their hairdos instead of risking their own hair.
Still, that does not mean "impossible". You can still dye your hair balayage if you follow the steps below.
Step 1: Perform a small test
Take a small section of hair, apply the product on it to check whether it irritates your hair or not. The test is performed 48 hours beforehand.
Step 2: Section your hair off
Using a rat-tail comb to part your hair into four sections. Comb down from the center, then across from ear to ear. It is easier is you work with one section at a time. Don't forget to apply Vaseline to the hairline so that it protects your scalp.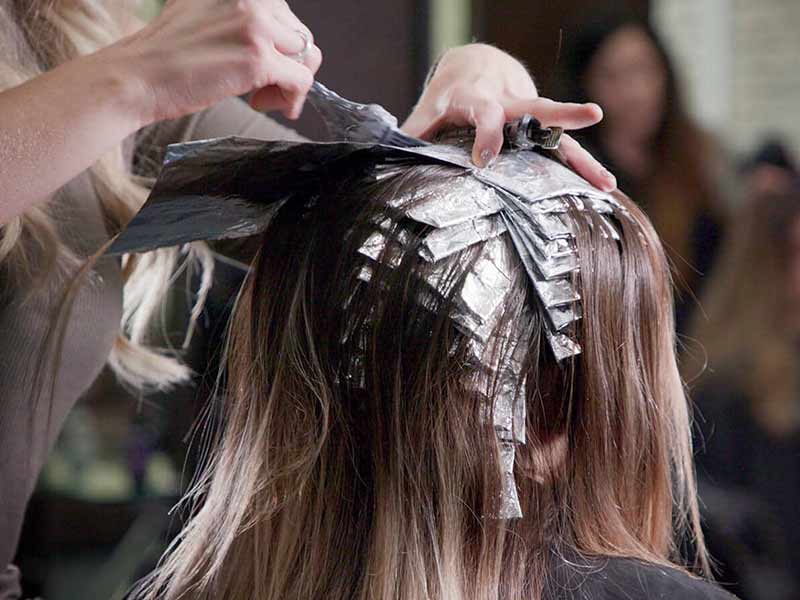 Step 3: Balayage hair painting
Wear plastic gloves. To get the Balayage hair, you only apply the color mixture in the areas you want to lighten. You should do on each amll section at a time to get the best results. Make sure that all the areas you want to lighten are applied color evenly.
Step 4: Remove the color mixture
Leave it on your head an hour then rinse it out with shampoo. You can follow it with a thick layer of the toning mask or deep conditioner.
If you don't want to color your hair, use a human hair wig or extension as an alternative method. You love your Balayage in dark or blonde, you can easily find it in the hair market. Many manufacturers produce a mass of items that meet all higher demands of customers. The best way to get a perfect look is to choose the color of a hairpiece that resembles your natural one.
Which Things Make Balayage So Popular?
The first reason is that it lets the colorist hand-select the hair pieces they want to highlight.
You can customize the hair by yourself. With natural-looking placement, balayage hair also allows for a softer grow out.
It is becoming better known since most of models and celebrities wear it. They inspire fans and audiences. You can see them on the catwalks or red carpets and want to get a beautiful appearance like them. No matter how your hair type and hair length are, you can rock this hair trend.
Read more:
FAQs of Balayage Hair
How long does it take to create Balayage hair?
About 3 hours. Though it takes quite a long time to do, Balayage will be able to leave longer on your head. The more time you spend on, the more beautiful and realistic your tresses are. It looks like you were born with this hair color.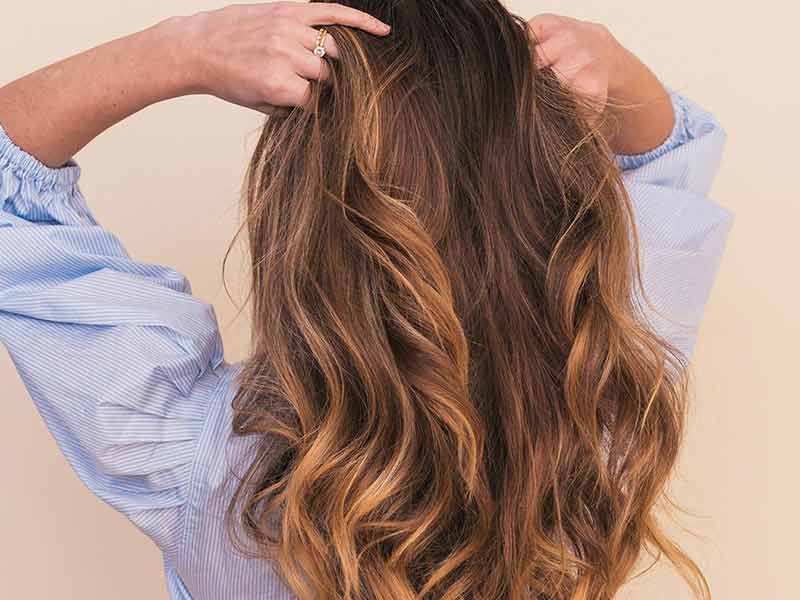 Does Balayage need more maintenance?
Balayage is timeless. It requires low maintenance, looks more natural, and is a modern technique. This hairstyle never goes out of fashion. Not just stop there, Balayage provides a healthy and attractive style and finish. The application technique you apply will determine the quality of your tresses.
Can I get this hair if I have short hair?
Of course. The application can be applied in most of the hair lengths. What is balayage short hair? It may be a bob or pixie crop style. But bear in mind that you should not cut your hair too short before adding highlights.
Which hair texture does Balayage work?
It works well on all hair textures, from straight to curly hair. In some ways, Balayage can be applied easier on curly tresses as you can choose some curls to color. Moreover, your finished look depends on the color or bleach you choose, not on the hair texture.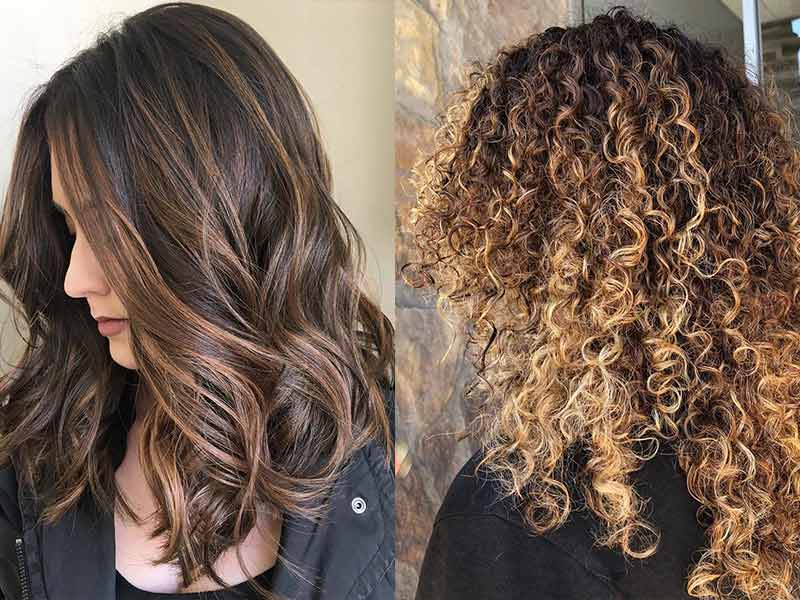 Does it suit all types of hair?
Balayage works well on both dark and light hair shades, so everyone can try it. The color depends on you and your hairdresser. It is more beautiful for all hair lengths except very short cropped hair.
How long does this hairstyle last?
For four months. One of the strengths of Balayage is that it doesn't require as much maintenance as traditional color. Depending on your need and hairstyle, you can leave longer between hair salon appointments.
To Sum Up
Hopefully, with the information shared above, you will know more about what is Balayage hair. And, you will understand more about the reasons why it is popular in this field. What do you think about Balayage on dark hair? It is not a bad option, right? You will become girly and attractive in other eyes.
After all, if you need to learn more about hair treatment, hair care tricks, don't forget to browse our website. Moreover, Lewigs supply all type of human hairpieces (toupee, topper, wig), including Balayage hair, at affordable prices. Come to us to find out the best hair for yourself. We always try our best to support customers.