DHT is the main reason that causes male pattern baldness. It may be linked to heredity, age or prolonged stress. Here is everything you should know about DHT, including what is DHT hormone, the link of DHT and hair loss, and so on. Let's check it out NOW.  
What Is DHT?
Recently, you see that your hair is starting to fall and gradually thin. It is not that seeing hair falling and opting for a human hair toupee and everything is done. You should learn about the root cause of the problem so that you can treat it once and for all. So, why does it happen? It is due to stress, bad diet, or genetics. 
Besides these reasons, hair loss is primarily caused by the levels of DHT, a male steroid hormone that affects negatively the hair growth. This hormone pairs to receptors in your scalp and cause hair loss, leading to baldness.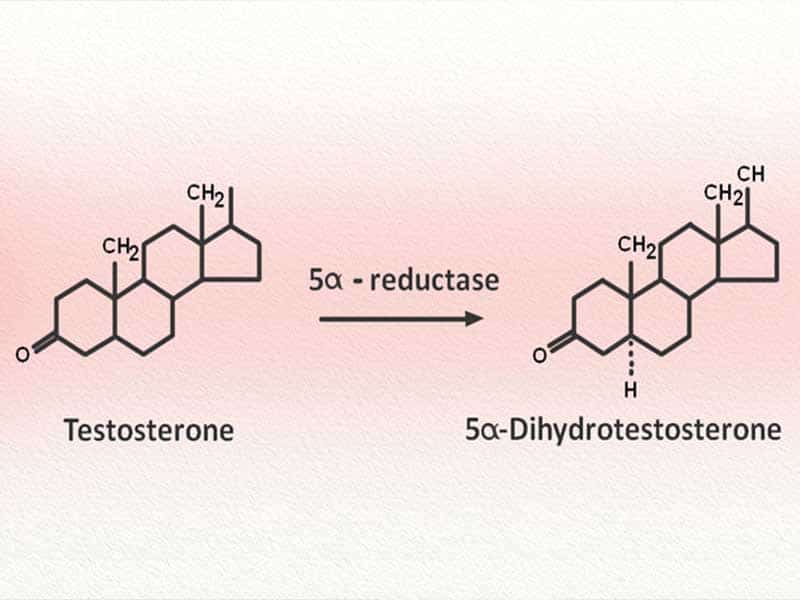 What is DHT in hair? The term may be strange to a lot of people, and it is the reason why Lewigs is here. We think that DHT steroids in hair loss are easy to understand if you learn about how your body transforms testosterone into dihydrotestosterone. Also, you should have a basic knowledge of the effect of the hormone on the scalp and hair. 
It is a male sex hormone that contributes to forming male genitalia during pregnancy. It contributes to male sex characteristics when you go through puberty. This hormone is believed as a byproduct of testosterone through the 5α-Reductase enzyme. This type of enzyme contributes to transforming testosterone into dihydrotestosterone in tissue such as follicles, skin, etc.
Testosterone plays an important role in male sex ability. But in the adult, about 10% of testosterone is converted to DHT. Once it links to receptors on the hair follicle, leading to hair loss.
Related posts:
DHT and Hair Loss Connection
What is DHT hair loss? There is over 80% form of hair loss related to dihydrotestosterone. Your hair is everywhere, in your collar, pillow, comb, and so on. Hair growth contains three main phases. Once the old strand fell out, the new one will regrow and replace it. However, if you are experiencing alopecia, the new strand can't regrow, leading to baldness. High levels of this hormone shrink the hair follicles, make the strand grow out looking thin and brittle. Therefore, the hair falls out faster. It also stimulates the sebaceous gland, making hair roots weak. Almost cases of hair loss in males appear after the age of 40.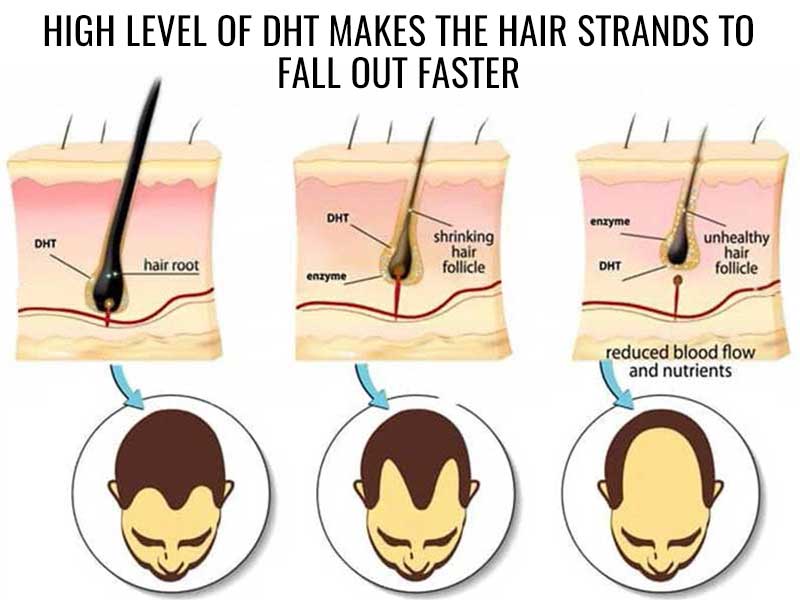 What about DHT and hair loss in females? Women in the postpartum period and perimenopause will face severe hair loss. It is because of hormonal changes in the body. 
In short, the primary cause of hair loss and male pattern baldness is due to the imbalance in dihydrotestosterone and testosterone levels. Excess testosterone production is the reason causing too much DHT levels and hair loss. It affects both men and women. Hair loss is not merely the deficiency of vitamins and nutrients for hair growth.
Should or Shouldn't Block dihydrotestosterone?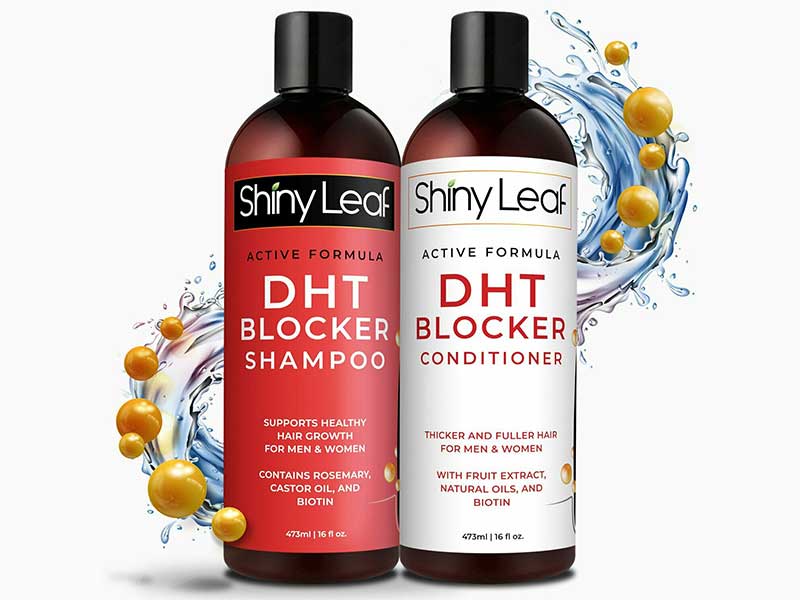 Sure. You have to treat the hair loss by blocking DHT immediately. There are plenty of treatments that help slow the male pattern baldness. Starting to notice thinning hair, taking drugs that block dihydrotestosterone is the most effective way to slow down and stop the hair problem. The earlier you block the hormone, the more successful you keep your hair stay healthy.
DHT and Hair Loss Treatment
There are different medications produced for DHT-related hair loss treatment. There are two main types on the market, they are:
– DHT blockers for hair can prevent dihydrotestosterone from pairing to receptors in the scalp, avoid shrinking follicles condition.
– Inhibitors reduce your body's production of DHT, reduce hair loss and thinning hair.
Finasteride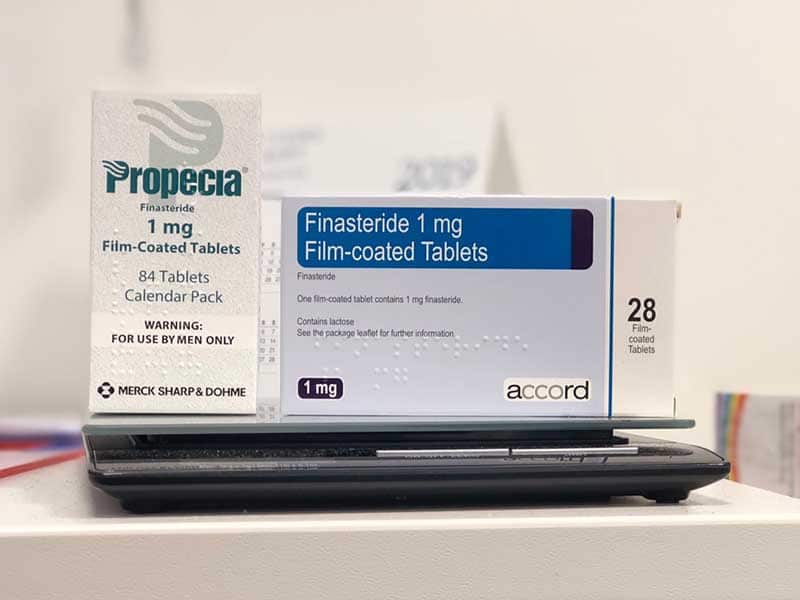 You are finding the treatment of DHT and hair loss how to stop. Taking finasteride as it is a good method to improve hair loss in men. The drug works by preventing testosterone binding the 5α-reductase enzyme to cause androgenic alopecia. You should take oral finasteride to treat excessive hair growth in the female.
We highly recommend taking finasteride in tablet form. We commit that you will see the result after using the medication for a few months. But you have to follow your doctor's instructions about the dosage for hair problems to avoid its side effects. Using finasteride for hair loss and DHT treatment to get fuller and thicker hair.
Add vitamin H
It is also called biotin that adds energy the body can use. It plays an important role in your health of hair, nails, and skin. if you get not enough biotin, you can face to hair loss.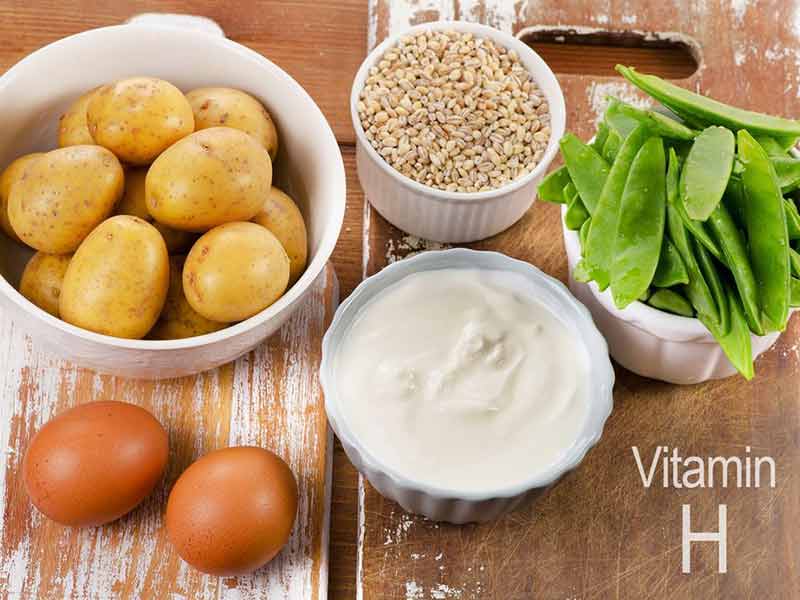 Biotin is also known as the "Vitamin of beauty". This means that it adds moisture to the skin so that the hair strands are smoother and stronger.
A study published in 2015 showed that vitamin H could help the hair regrow. It also keeps existing hair from loosing. You can take the vitamin by using oral supplements, eating egg yolks, nuts, and grains.
Pumpkin seed oil
A lot of researches proved that this oil is a good DHT blocker. Specifically, a study in 2014 indicated that approx 40% of the number of hair strands increase after men take about 400 milligrams of pumpkin seed oil every day for 6 months.  
Jump to:
Vitamin B
To reduce DHT hormone and hair loss, add B-vitamins group by eating more foods that are sources of it. It is among the best way for hair growth. Not only there, vitamin B also helps create red blood cells that are essential for the scalp and hair follicles.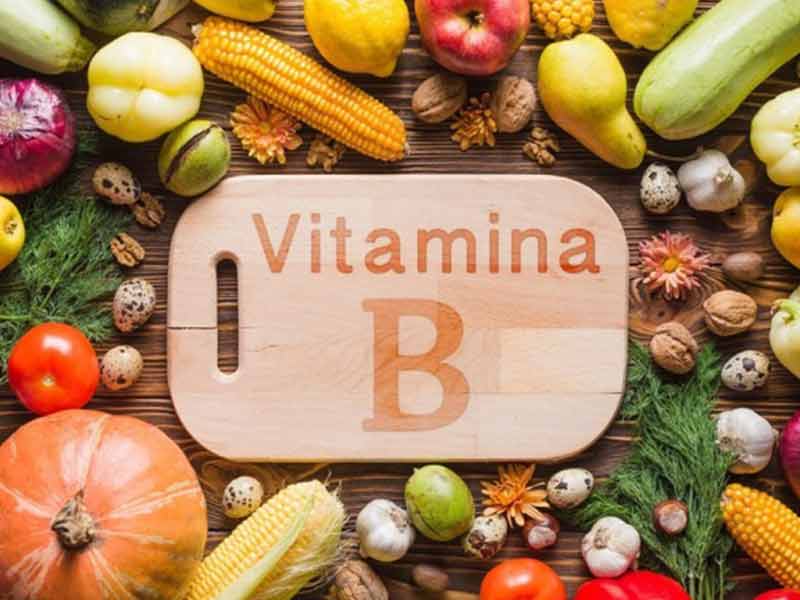 Vitamin deficiency makes your hair become weaker and coarser, and more brittle. In addition, the growth rate of natural hair slows down and it can not keep its shiness. You can take vitamin B from two main sources: animal and plant. Eat meat, almonds, fish, fresh vegetable, and so on.
Takeaway
Lewigs believes that you have your answer to the question "what is DHT". As a well-known and major cause of hair loss, it may relate to your age or genetics. 
Plenty of treatment out there, but you should talk to your doctor about your hair health before taking treatment. Remember that not all treatment is safe to you.
Welcome for any questions from you, so don't hesitate to raise your voice. It's our pleasure to help you.