A mature hairline can be a big concern for a man. Many do not know whether it is a sign of going bald or not and start wasting a bunch of money to deal with it. Hence, does mature hairline are good or bad? What is it? And how can men deal with it? All are wrapped up in this article. Let's read through and check it out.
What is a mature hairline?
Before getting to a mature hairline, let's start with the concept of a hairline. The hairline is simply defined as the border, usually on your forehead, which outlines where your hair is. Genes and age are the two factors that affect the shape and location of one's hairline.
The mature hairline is a result of age. So what is it? The mature hairline can be easily understood as a new hairline that is slightly higher than the former one, which men have when becoming adults from teenagers.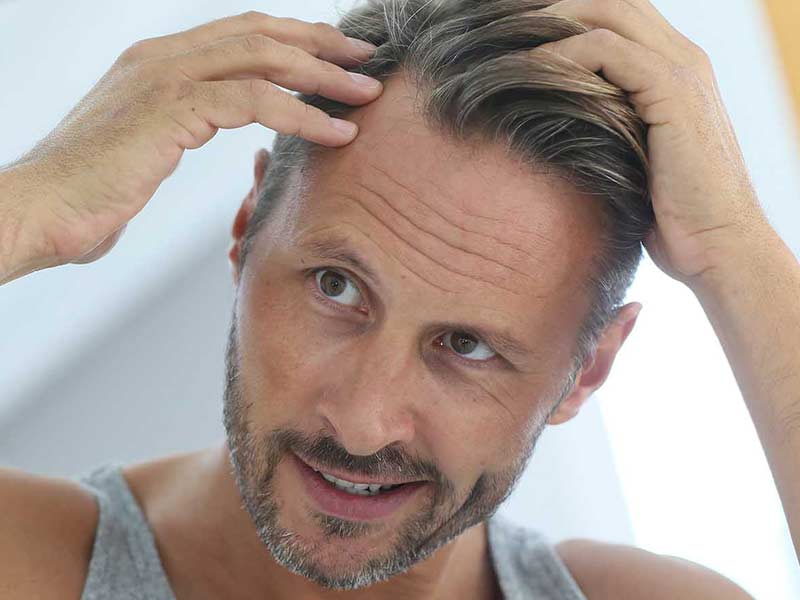 Juvenile hairline vs mature hairline
Juvenile hairline
When one is in their teens' age, their full head of hair will be defined as a "juvenile hairline". You can identify your juvenile hairline by wrinkling your forehead. A typical feature of this hairline is its straight-across shape with rounded corners.
Mature hairline
Most men cannot have a juvenile hairline for their entire lives. When men turn into 17 or 30 years old, they may experience a mature hairline that is one of the signs of getting older. A mature hairline happens once the hairline is half of the inch or one inch higher than the former one. Most men will develop it since it is natural stuff so no need to worry too much worry about that.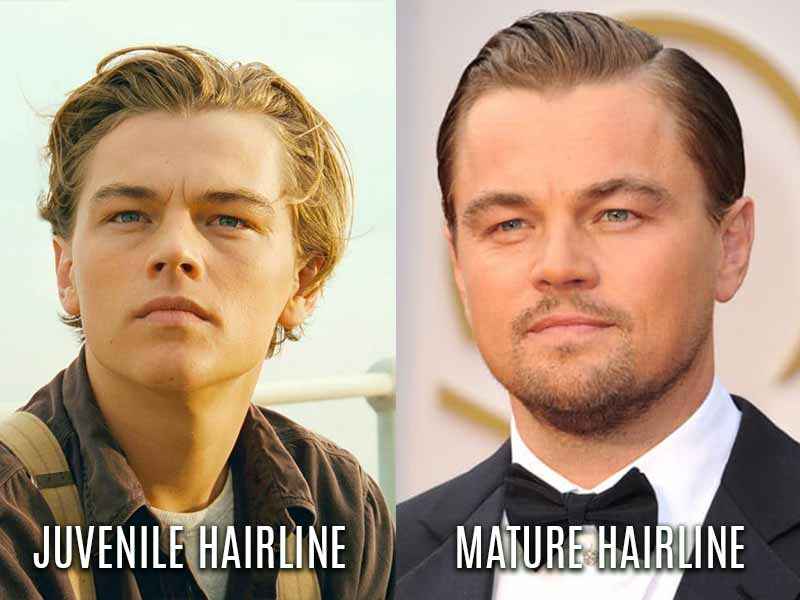 Differences between mature hairline and balding
Maturing hairlines and male pattern baldness may have some similar signs at first, therefore it may be hard for one to distinguish between the two. Below are some things that can be useful for one to draw the line between maturing hairlines and balding.
Related posts:
Hair shedding
Both mature hairline and balding have the sign of losing hair. However, a maturing hairline just happens within a certain amount of time regularly, starting around at teens' ages and continuing to about 1 decade. It is normal to shred about 100 strands a day as usual. Conversely, If your hair loss happens fast within several months and irregularly with much more than 100 hair strands daily, you are suffering from receding hairline as known as balding.
Recession on your temples
Mature hairline just one inch higher than it used to be. It will not pass the anterior borders of the ears, whereas balding may cause hair to lose more, making the areas along your temples moving back much more than 1 inch.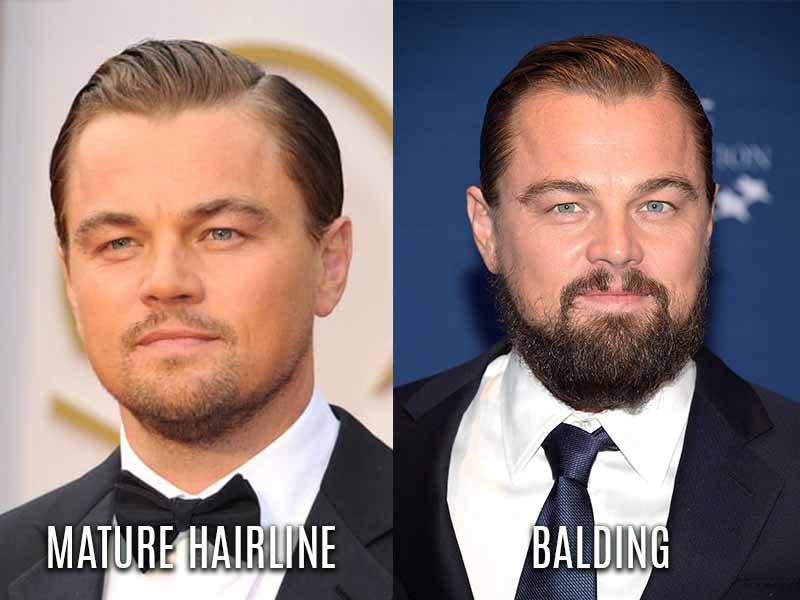 New hair growth
If you lose your hair for a mature hairline, your new hair growth will be healthy and strong as the rest of your hair thanks to the result of maturation. And those new hair strands will not be easy to fall off and shred away. In contrast, baldness causes hair to be thinner and weaker. Hair strands of those who suffer from male pattern baldness easily shred at a higher rate than they grow, which creates bald spots.
To know whether your hairline is caused by balding or maturing, make an appointment with a doctor. Doctors can see the hair under a microscope and find out the reason for receding hairline.
What causes mature hairlines?
In terms of biology, hormones changing in men's bodies seem to be the reason for mature hairlines. Specifically, the specialists believe that Dihydrotestosterone as known as DHT, the male sex hormone, is linked to hairline maturing.
How to deal with a mature hairline?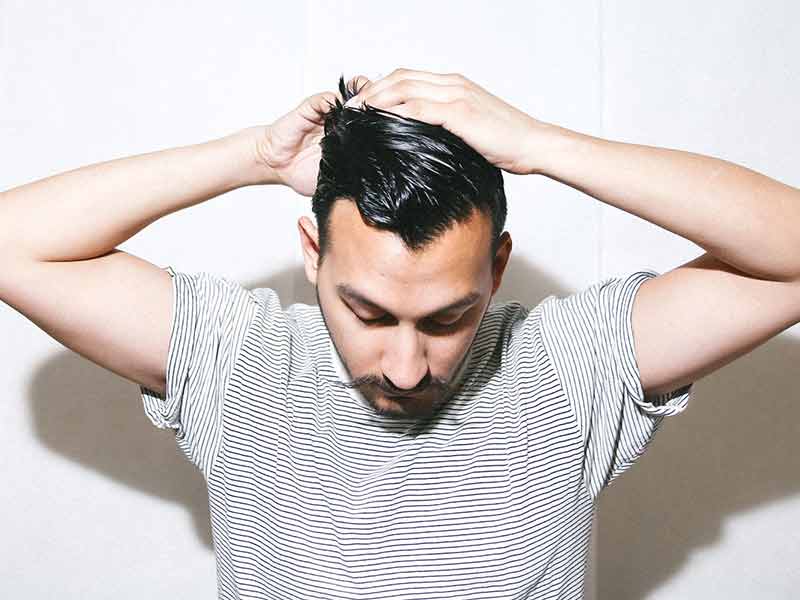 Though a mature hairline is something unavoidable, there are still some difficulties. Especially, some men might heel hard to achieve their favorite hairstyle since the hairline is one inch farther back. Here are some ways you can employ to handle it.
Bear in mind that a mature hairline does not only happen for a certain one. About 96% of males will experience it, so don't be too worried.
A mature hairline does not mean baldness. Many experts believe that mature hairline vs male pattern baldness is not the same though both are started by hair loss. Also, it is not a sign of going bald.
Matura hairlines still look so fine. Just because you lose some volume of hair, it does not mean you are not good looking. But if you miss your former hairline, a hair topper or toupee can be your best friends.
Let's style your hair with some common mature hairline styles. Perhaps this can be a chance for you to try or to figure out your new favorite hairstyles.
Jump to:
Perfect mature hairline hairstyles
You may wonder how one can style their hair with a mature hairline. So let's read through this part, it will help you learn some new ways to do your hair as well as make you feel more confident with your hairline.
Slick back hairstyle
If you are looking for a fashionable hairstyle when your hairline matures, you can easily slay your hairline with slick back hair. To know more about how it looks like, let's search for Leo DiCaprio, Brad Pitt, and many top celebs over the age of 40 are rocking a maturing hairline with their sleek hairs. This hairstyle is finished with medium-length hair by slick hair strands backward with the help of some hair styling products.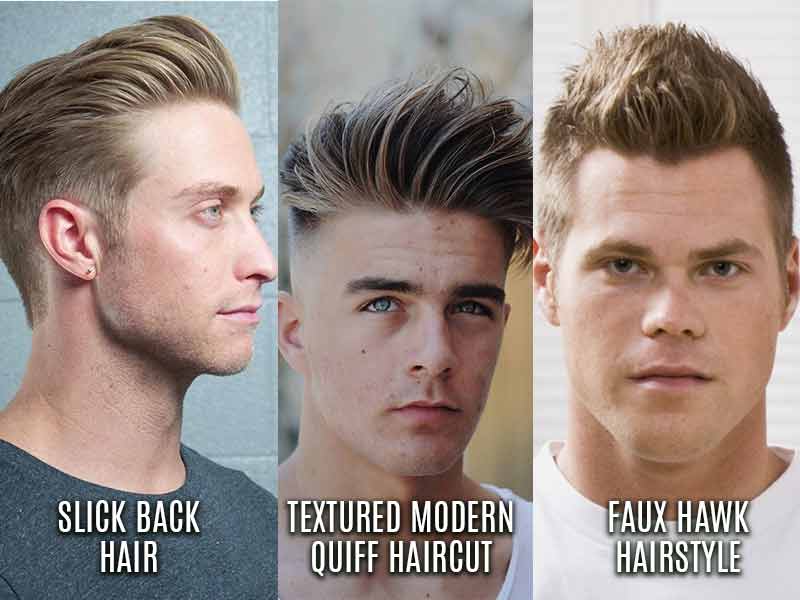 Textured modern quiff haircut
This style is going viral recently, becoming one of the coolest hairstyles. The quiff haircut offers a youthful and flattering look for men, especially whose hairline is going to mature. To flatter the look and add more texture to it, cut some layers. Then, sweep your hair to the side and smooth it upwards.
Faux hawk hairstyle
A Faux hawk style is one of the top-trending hairstyles at the moment. This one does a really good job of hiding your hairline away. To get the perfect look, let's do your hairline go upwards.
Our conclusion
To sum up, mature hairlines are what all males will develop in their life. Therefore, don't worry much about it. If you are unsure about what exactly happens with your hairline, let's see a doctor.
You can gain back your normal hairline by using hair toppers or toupees, visit Lewigs website for more details. Also, you can style your hair in some ways aforementioned to deal with mature hairlines.
We hope that after reading this article about mature hairline, you can learn somehow about what is happening with you and find the best solution for yourself.
If you want to know more about your hairdo kinds of stuff, visit our Lewigs blog for more interesting information!