If recently you have been seeking on the internet for the best solution to stop the bad hair days without any damaging your own biology hair, weft hair extensions could be a great savior for you.
So, today Lewigs are going to share with you what is weft hair, how wefts can benefit you and how you can attach it onto your head. Let's check it out below!
What is weft hair?
A weft hair is the collection of strands that have been attached to a fine clothing strip at one end. Most extensions wearers come to weft hair since it's safe and versatile to deal with low-density and lifeless locks.
Some of you might be confused between two terms when coming to hair weft, namely weft and weave hair extensions since some say the former, others say the latter. It can be easily explained that the weave is considered to be the method used to attach a weft and in this industry, both weft and weave can be interchangeably used.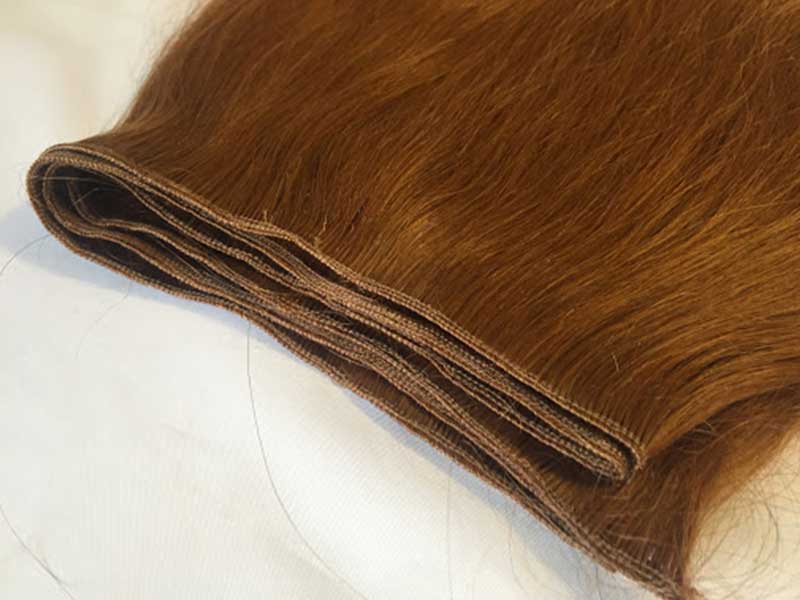 How often does hair weave need replacing?
How often hair weave needs replacing is depended on the method you select to install it. If you apply it with clips, you may need to put on it in the morning and take it off at night. If you choose sewn-in or beaded hair extensions method, it can last up to 4-6 weeks.
Other articles:
How a weft can benefit you?
– Hair weave protects your locks against heat damage
– Using hair weave is great for your growing hair
– It also strengthens your underneath hair
– Sew-in weave adds the desired length to your hair
– It offers various versatile hairstyles
– It suits your budget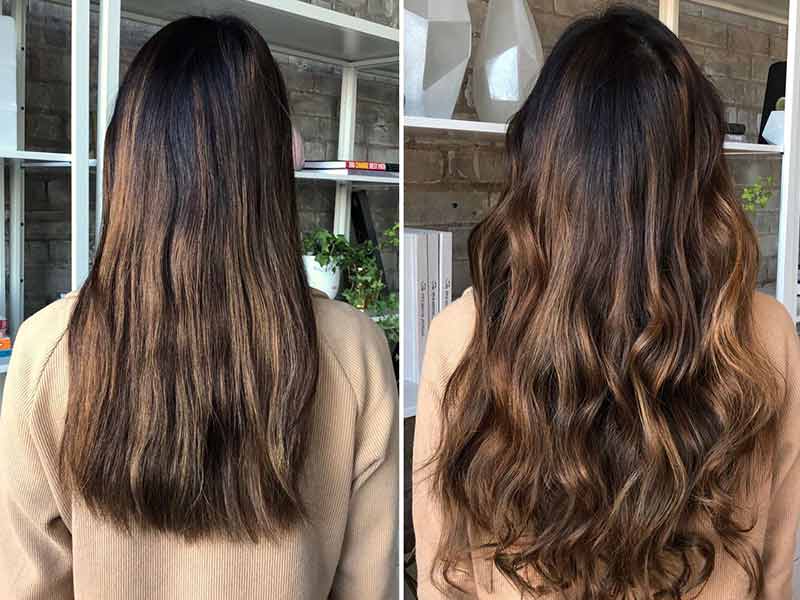 How to install weft hair?
Hair weave can be attached by various methods. Besides being installed by adhesives or clips as usual, the wefts can be weaved, beaded or sewn to the natural hair of users. So here we going to share with you some way to install your wefts. Check out what we have below:
Micro ring hair extensions
Micro ring weft hair extensions refer to one of the most popular ways to install hair wefts since anyone with any type of hair – fine or thick, long or short, flat or bulky-can use this method and they are free of glue and heat. Hence, it causes NO damage and can be reused. Moreover, Micro ring weft hair extensions are easy to maintain and take off. You can style your hair in various ways by using this method as well, especially for those who crave for highlight style. Also, they will provide you a voluminous and natural-looking effect with their curtain-like look.
Then how does it work?
What you need: microbead rings, hair weft, a loop, plier, a rattail comb, and clippers.
How to install wefts with micro rings?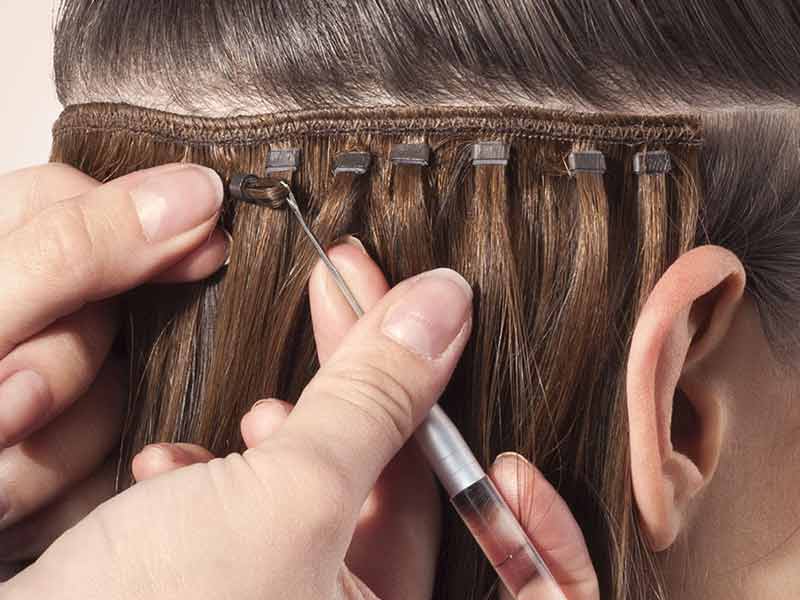 Step 1: Place the weft to where you want it to go. Then use the hair clippers to secure it at 2 sides of the weave.
Step 2: Start from the middle, collect a few strands of your hair with hair from the weft with the same amount.
Step 3: Slip 1 bead onto the loop, pull the collected hair through the loo. Then, insert the hair into the ring and slide the bead up to the top just underneath the stitching.
Step 4: Use the plier to clamp the microbead ring, pushing up and back to a zero degree angle.
Keep repeating those steps with the rest of your wefts and finish!
Note that you have to move up your weft after 2 to 3 months based on your hair growth.
In the first week of wearing micro ring weft extensions, you might feel tight on your head. No worry since it will make sure that it is secured firmly even when your natural hair starts to grow longer. Once you are used to it, you will definitely love how realistic it looks!
Sewing in hair weft extensions
Another common way to attach hair wefts is to use the weaving method. You can ask your hairdresser for tips and advice if you want to DIY.
How does it work?
Step 1: Prepare your natural hair by washing it clean before sewing to gain the perfect result after finishing.
Step 2: It is time to make cornrows. Take a few hair strands and braid them firmly small horizontal lines.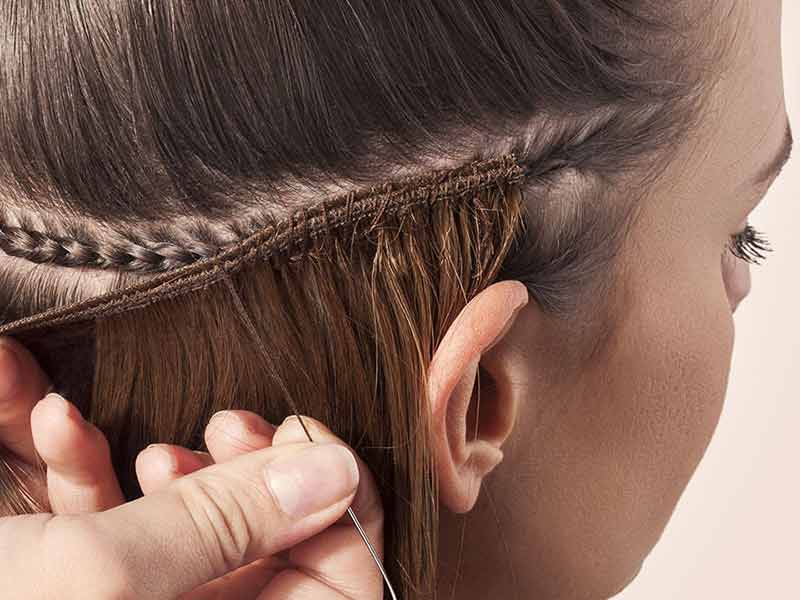 Step 3: Thread the needle and start sewing the weft directly onto your track for a seamless look.
You can have your professional hairstylist install weft hair by this method for you.
This method suits all types of hair. But this is not recommended for those whose hair is too weak, fragile or damaged.
Remember to shampoo your hair regularly and prevent over styling with heat can help your sew-in weft hair last longer.
Moreover, because of the tight braid, it will take time to dry hair after washing. So when drying hair with extension, you had better dry in small horizontal parts.
Read more:
Tape-in weft hair extensions
This method is mostly employed to install skin weft extensions. So what is skin weft? Basically, skin weft is designed to provide a seamless and scalp-like effect for users. The structure of this type of wefts makes no one can detect that you are wearing an extension. Also, seamless skin weft extensions often work with the tape-in method.
So how does it work? It works exactly the same as other tape-in extensions, a thin layer of hair will be sandwiched between two pieces of skin weft extensions. This method requires reinstallation after 6-8 weeks as other tape-ins as well.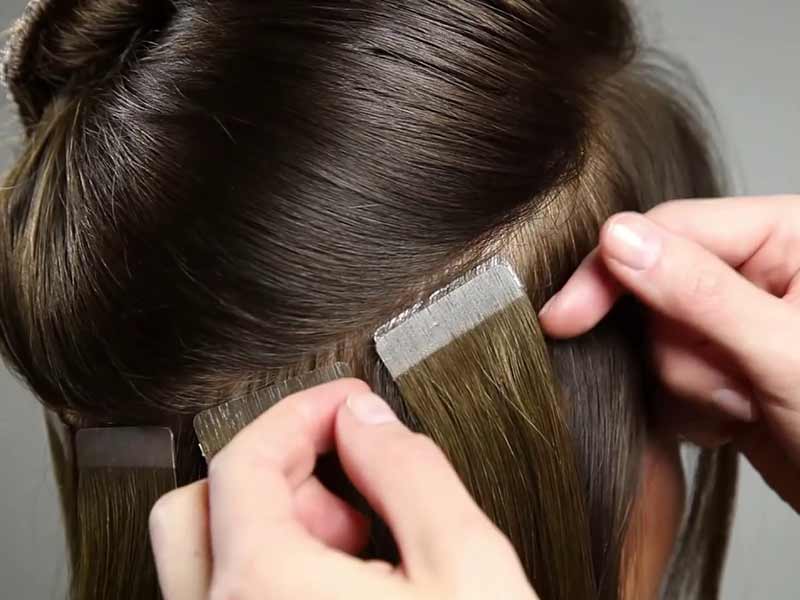 Final words
Above are three major methods to install human hair weave. While some may get used to installing and removing wefts by themselves, we still advise you to have your professionalist do that for you since installation requires skills and appropriate tools for the best result without ruining anything. And if you want to reuse your wefts as many times as possible, let's opt for Remy hair weave.
Reapplication is a must when using hair weave since it needs to attach closer to the roots of your tresses. Once your breadth grows, the track of weft will move further down and look more visible. So no one wants others to know that they are wearing extensions right?
Hopefully, "what is weft hair?" will never be a confusing question for you. We hope you have been enjoyed reading this article! If you want to read more, visit Lewigs blog right now!