In order to produce the top-notch hairpieces, Lewigs use the best quality of Cambodian hair. Like its name, the hair is harvested from strong donors in Cambodia and is well known for its medium luster.
This hair comes in plenty of textures (straight, curly or wavy hair). With natural hair care, women in Cambodia keep their hair strong and very smooth as well. If you use and take care of the hair carefully, it will not tangle or shed, so you can enjoy the good hair days. So "What is Cambodian virgin hair?", "Why wearers are falling in love with it?" and "Where to buy a Cambodian hair weave wholesale?" Follow this post to learn everything about this hair!
Whats is Cambodian hair?
Cambodian hair is harvested directly from healthy donors in Cambodia, so you don't need to worry that it is not safe to wear. Because it is raw, it is completely flexible and durable. To answer the question "What is Cambodian hair like?", let's dive into the texture of Cambodian hair.
Cambodian hair texture
Cambodian hair has a soft, fine, and luxurious texture. It is naturally gorgeous. At the same time, the hair is extremely lightweight which brings you a comfortable feeling. The raw Cambodian hair wig can work well with your bio hair as its texture like your real hair. You know raw hair means it is unprocessed, no chemically treated, so you can style it so that it looks closely your hair texture.
Cambodian hair pattern and durability
Regarding Cambodian hair pattern, raw Cambodian hair tends to be light wavy. It is not as straight as hair from Vietnam and not as wavy as styled hair. It is elastic and bouncy, so curling it or straightening it is all easy to do. Furthermore, Cambodian hair is exceptionally lightweight.
One more feature that makes the customers prefer Cambodian hair is its durability. It can last from 12-24 months if you maintain it carefully. After wearing your Cambodian hair extensions, you can be confident to go out. No one can see you are wearing extensions unless you tell them. It matches your hair well. And even they can't believe until you let them touch your hair to check.
Anything else about Cambodian hair? Good news for you! The hair is versatile, hence, it could be treated as your own hair. It is easier to match your hairstyle. Feel free to cut, wash, and color them in whatever way you want.
If Vietnamese hair is well-known for its smoothness and softness, the Cambodian hair is very strong and straight sleek look. It is used widely as it is a good match with the African American hair. The Cambodian hair texture is slightly coarse and very similar to Mongolian hair.
So why not take advantage of this hair? Now you have a deep understanding of Cambodian hair. If you are not sure about its quality and features, try buying small Cambodian hair bundles to check. We believe it will not let you down. Now we will move to the next section comparing the Cambodian hair with other types.
Cambodian virgin hair
Why is Cambodian hair a virgin? Because the hair is collected from only donors and 100% raw human hair. Besides, all cuticles are kept running in only one direction so that it minimizes the hair shedding and tangling.
By virgin hair, the hair is of the highest grade of quality. Therefore, you can feel free to dye, bleach, or style it as you desire without worrying about hair damage.
How is Cambodian virgin hair different from Remy hair? Actually, it is the superior version of Remy. Virgin Cambodian hair can be dyed, bleached, or styled freely and it poses less damage to the strands. The results are better, also.
The price of virgin hair is higher than the Remy one but we think they are worth to invest.
Cambodian virgin hair vs Remy hair
Both of them are real human hairs that are collected from Cambodia. In the market now, they are believed and used widely by the customers. Moreover, silky, strong, versatile are adjectives to describe these hair types.
However, they have some differences. There is one thing to bear in mind: virgin hair is Remy hair is but not all Remy hair is virgin hair. Remy hair is virgin hair if it is not undergone any kind of hair treatment. It has not been chemically processed, also.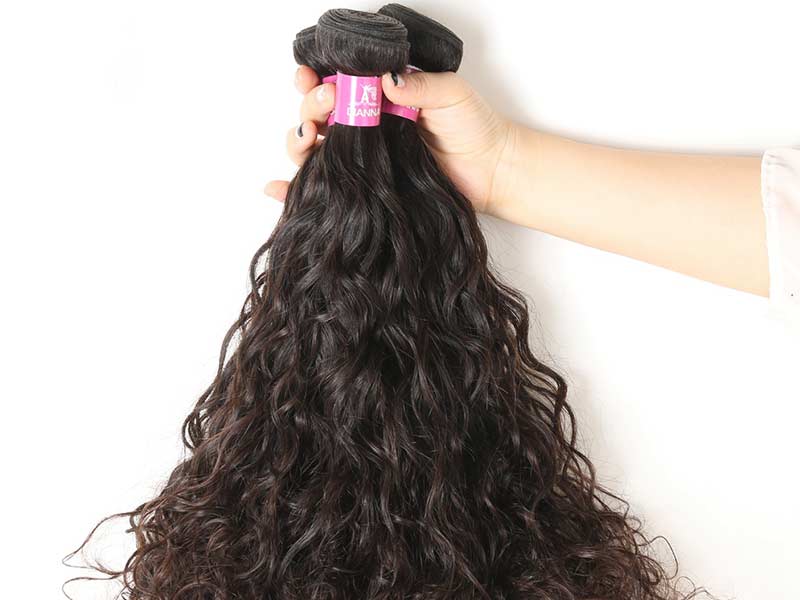 Customers can dye or perm as you do with your natural tresses because virgin Cambodian hair extensions and wigs are created by using only the finest quality of virgin human hair. Hence, they meet all the high demands of wearers.
Cambodian hair reviews: pros and cons
Why you should buy hair sourced from Angkor world? Let's see its benefits.
– 100% raw hair means it is safe to wear. All cuticles are intact and unprocessed, so you can expect good hair with minimal tangling. The hair comes in a wide range of textures: straight, wavy, curly and others.
– You can rest assured about its lifespan. It is durable and suitable for every wearer. For example, you have curly hair bundles, you worry it will lose curls after some wear. However, this hair can endure the environment elements, it holds the curls well.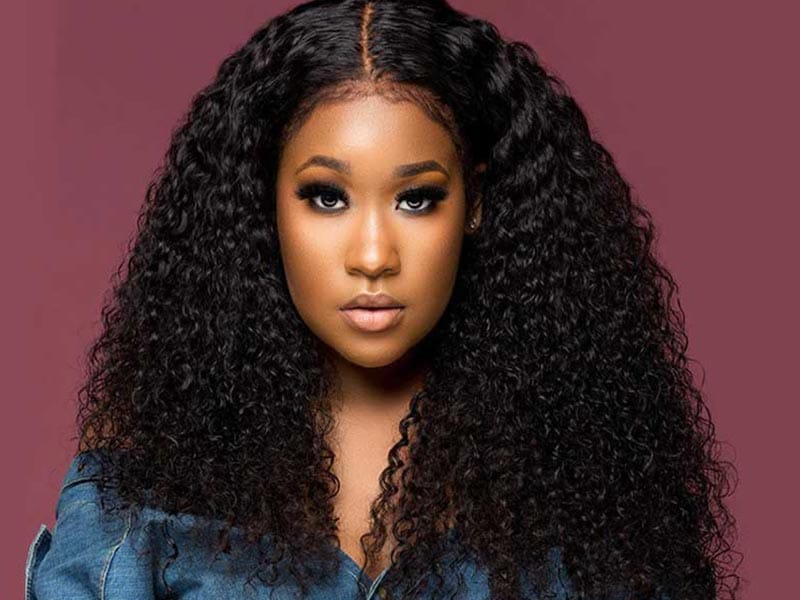 – It is lightweight, so you can enjoy a comfortable feeling. You can tie it in a ponytail in daily wear. No wonder why the hair is on the top-selling product and there are more and more vendors now.
– Friendly price. The price of the hair will surprise you. It is much cheaper than you thought. Only with $25, you can get your own a real hair bundle.
– High volume. Only with 1-2 cheap bundles to do a full head. So, you can save your time and cost. This benefit makes the hair ideal for women with thinning hair. Moreover, it is easy to manage and cheap to maintain effectively.
We cannot find any drawback of Cambodian hair or it is negligible. You might think this hair is the best.
FAQs about pure Cambodian hair
Is Cambodian hair good?
From our words provided in the first part, we could affirm that Cambodian hair is a good choice. You know everything hair is not perfect, it has two sides. And the hair is not an exception. But we can guarantee that its advantages always overwhelm its disadvantages.
If you are a newbie in the hair market, we highly recommend using Cambodian hair. We sincerely hope that after reading about our reviews and commitment to its fineness, you would add it to your favorite hair collection.
Is Cambodian hair better than the Brazilian one?
Our answer is "yes". Although Brazilian hair is thick and durable, it is not as luster as the Cambodian one. For instance, at Lewigs, Cambodian hair manufacturers, we create the hair that is perfect for a natural effect. From 50% to 85% full-length hair, the Cambodian is thicker than other types.
How long could Cambodian hair last?
In terms of its lifespan, a wig or topper made from excellent Angkor hair could be a year or so if you learn how to maintain and take care of it properly. Let's treat it as your own hair and it will live as long as possible.
Cambodian hair, Vietnamese hair, and Brazillian hair
Often, the hairs from Vietnam and Cambodia are all harvested from strong women who often wear traditional hair. Why they are traditional hair? We mean their common features, both of them are very strong and durable. You know, Vietnamese and Cambodian ladies have their own hair care. They use hair care products that contain natural ingredients such as coconut oil, avocado oil, lemon, etc. If you are finding a much softer and thinner hair toupee or wig, choose Vietnamese hair. If you want coarser and thicker ones, Cambodian is superior. In the hair market today, these hairs are well-known for its top-notch quality. Vietnamese and Cambodian hair for sale will not easy to tangle or shed.
What about Brazillian hair? In South Africa, Brazilian hair is the most prevalent hair. It is quite soft, thick and durable as well. Many women like this hair because it suits any hairstyles, from straight to curly hair. But it is not as luster as the Cambodian one. What is the main difference between Cambodian hair vs. Brazillian hair? Due to its density, the Brazilian one is likely to frizz. A lot of wearers wonder about the thickness of Cambodia hair. Please compared with another kind of hair, it is a little thicker with high volume.
View our exquisite hairpieces made from Cambodian hair:
Cambodian hair products
Cambodian hair bundles
Cambodian hair weave bundles are popular among women, especially with African American ladies thanks to its outstanding texture. If you are looking for strong and elastic bundles of natural black hair, then this hair origin can't be the better choice.
The virgin hair bundles, together with closure, are the best choice for women as they can protect the wearer's natural hair. By combining hair bundles and lace closure piece to make a full wig, you will have a strong shelter to prevent your natural locks and scalp from damage that styling products might cause.
The only drawback of raw Cambodian hair bundles is that it is prone to tangling if you do not wash and care it in a proper way. Therefore, be meticulous when caring for your Cambodian human hairpiece!
Typically, Cambodian hair bundles range in length from 8 to 32 inches. In some cases, if you want a specific length, make contact with a hair vendor or manufacturer for a custom length. As they are virgin hair, so the main colors are dark brown and natural off-black colors.
Cambodian hair weave
Simply, it is the hair weave made from Cambodian hair. There are three types: single drawn, double drawn, and super double drawn, based on the thickness at the tips. To be specific, a single drawn Cambodian hair weave contains 50% full-length hair, while with double drawn, it is 70-80% and 85% for super double drawn.
Cambodian hair extensions
Cambodian hair extensions are the ideal item to add fantastic volume to your thin hair. This hair is available in different types: clip-ins, tape-ins, keratin, invisible tape-in, skin wefts, stitched tape, etc.
How to care virgin Cambodian hair extensions
Most people would like smooth and full hair. The beautiful hair helps them feel more confident when going out. And 100% raw Cambodian hair is the best choice to reach nice and natural stresses. When wearing a curly hairpiece, you also need to know how to take care of it. What should you do to keep the hair stay healthy?
We are going to share with you hair care tips to help your hair be healthier. Don't worry about thinning hair, keep following up to feel happy and comfortable anywhere.
A standard process of caring virgin hair includes 4 main stages.
Wash hair
Clean the hair is a fundamental principle. When you wear a hairpiece, the first thing you have to ensure is to have clean natural hair and scalp. Wash the hairpiece as you do with your bio hair. Like other types of human hair, shampoos that are free-sulfate and no harsh chemicals are encouraged to wash the hair. Besides, you can use conditioners to moisturize the hair and keep it shiny. Or you can go to a hair salon and ask for advice.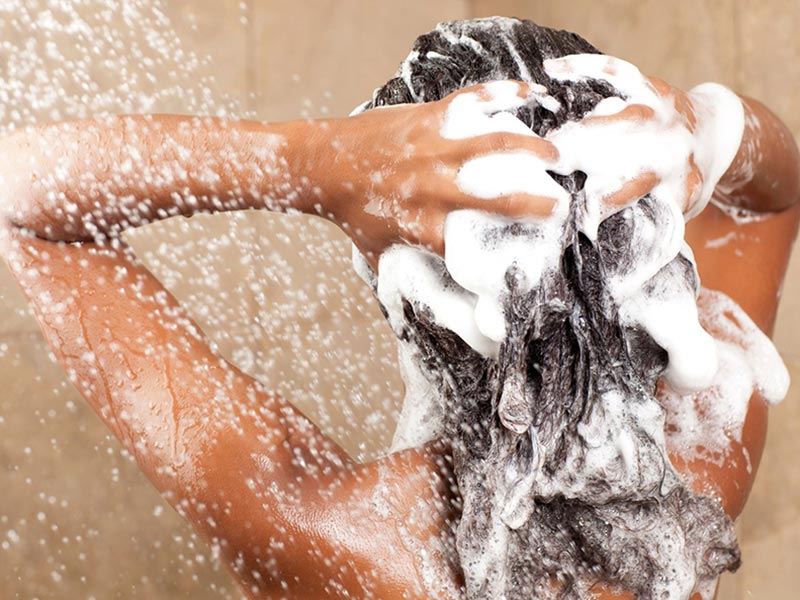 Bear in mind that detangle your hair before shampooing. Use a comb, start brushing from the ends to the roots if you get straight hair. use your fingers to detangle if you have Cambodian curly virgin hair or wavy hair. After washing, never rub the hair as it can cause a shedding problem. Dry it gently.
Style the hair
As it is real human hair, you can style it with heating tools. However, using a tool in the low heat setting is better for the hair. Brush the hair a few times a day in one direction, in a downward motion. Utilize a high-quality leave-in conditioner to maintain its softness. Remember to use a sufficient quantity, don't overused.
You want to color or perm the hair, you can do it. If you have no time to do it yourself, visit a hair salon. The professional will take care of and do it for you.
Sleeping habit
Sleep with a hair extension is possible. It is better if you sleep with a satin pillowcase as it can prevent the hair from tangling. Use a silk towel to wrap the hair or tie the hair in a low ponytail when sleeping. Don't sleep when the hair is still wet.
Treatments
For long-lasting virgin hair texture, moisturize the hair as you do with your own skin. After swimming or taking part in outdoor activities, wash the hair immediately to remove any dirt and sweat. Remember to wear a swim cap to protect your hair as the chlorine in the swimming pool can make the hair dry quickly.
Is it hard to find reliable Cambodian hair vendors?
In the Industry 4.0 era, you can buy everything without going out. Only sit in front of your computer or have a smartphone, you can find and buy the item you want.
You would like to buy virgin Cambodian curly hair, only type its name on Google and then find the best supplier to shop. The wearers tend to buy products on some big websites such as Amazon, AliExpress, and so on. It is a good way as there are a variety of products for sale there.
How to find reliable Cambodian hair vendors?
Not only is it about the bulk hair, but we also want to refer to everything products made from this amazing hair origin. In other words, we are discussing what makes a good Cambodian hair company.
Whether you are individuals buying hair for your own use or salon owners or wholesalers, it is vital to get the best hair of the first-class quality. There is an inadequacy that there is now no UPC (Universal Product Code) on hair sales. Thus, it is extremely hard to track its origin. That is to say, Cambodian hair vendors could make or break your business, as they are the one and only who knows well about the hair you are buying.
Sources and quality of raw Cambodian hair
Many manufacturers and suppliers advertise as their hair is from Cambodia while in fact, it ain't. Imagine that a person can only harvest a waist-length hair for a few times throughout her life, so where are the kilograms of raw Cambodian hair they source from?
Due to the resemblance in their outlook, many vendors sell Indian or Brazillian hair then claim it to be Angkor one. But rest assured, such these things will never happen at Lewigs.
The staff at our Cambodian hair vendors directly cut the hair off Khmer women's head and take it home for further filtering, quality controlling, and processing. We guarantee that all of our hair is ethically sourced and we won't apply any marketing ploys or the like to lie anyone about our stresses.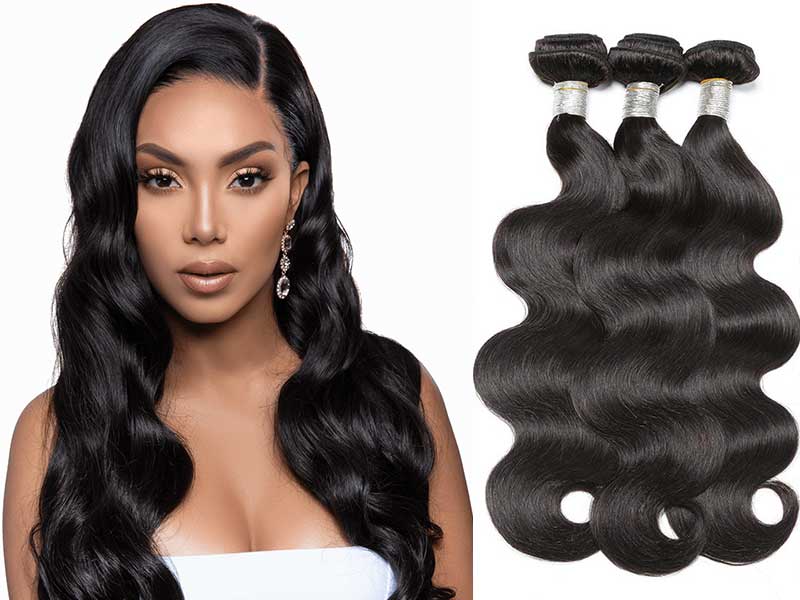 Regarding the quality, a good bundle of raw Cambodian hair should be smooth with no tangles, dead ends, split ends, and gray strands. And of course, there must be no head lice or its egg lying on the strands.
There is one thing to bear in mind: never choose non-Remy hair – the hair collected from the salon floors or shedding hair. It's better to opt for Remy human hair, in which all cuticles lie in the same direction and hair follicles are well preserved.
Moreover, if you are about to color or bleach it, then it is advisable to go for virgin hair. It is simply a raw bundle cutting from one or two donors only.
Go for Cambodian hair vendors that offer good deals
Not only the quality but the price is significant to take into consideration. No one wants to pay too much for a hairpiece, no matter how fat your wallet is.
Let's take a price comparison before deciding to go with any Cambodian hair vendors. Most of the time, if you are a wholesaler, then you will be offered a wholesale rate. The quotation might be calculated based on: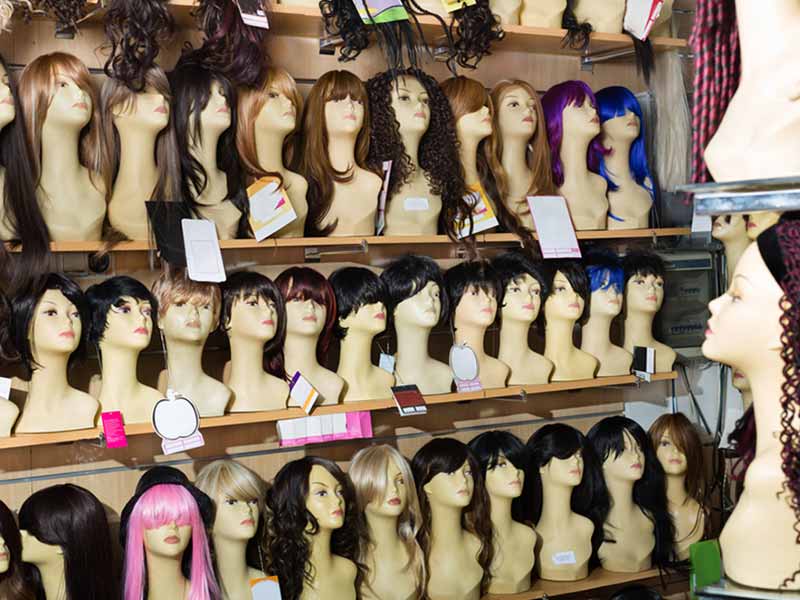 – The weight of the bundles: How much hair will you need? Of course, you will get a nicer deal with a huge order.
– The hair quality: whether you want a single drawn, double drawn, and super double drawn hair? These terminologies refer to the thickness of the bundles and the length of the hair. For example, a super double drawn will look thicker and more voluminous, while the single drawn Cambodian hair will look finer and thinner.
– Hair pattern and color. The cheapest rates belong to the raw hair that hasn't gone through any chemical processing or styling. And with raw Cambodian hair, the stresses tend to be naturally straight or light wavy and black (#1B color).
– Types of products: a raw bundle would cost less than a hair weave. Weave will be cheaper than extensions, and the cost of human hair extensions will be lower than a full wig.
Small tips: Buy directly from Cambodian hair manufacturers. They will give you a nicer price because there will be no third party in your trade.
Check if their freight policy is flexible
Now you have done with the product quotation, it's time to care about the delivery fee. As human hair is not a huge-in-size product, popular freight transportation options like truckload and international shipping with containers are almost inapplicable. Instead, the hair packages will be mainly shipped via air freight services, treating like small individual items only.
Agents like UPS, DHL, FedEx, etc. are familiar names worldwide. They can ship your products internationally within business days. Tracking is also available, allowing clients to keep track of their packages easily.
Check with the hair vendors and manufacturers if these shipping channels are available and ask for their own quotation.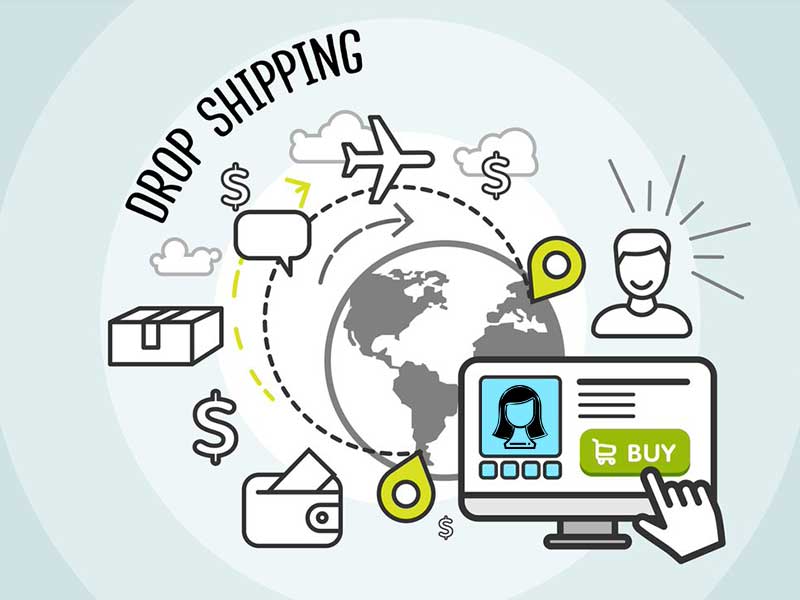 Do Cambodian hair vendors support drop-shipping?
If you are a hair salon or retailer, then drop-shipping is an essential thing to never miss asking about. Simply speaking, with dropshipping, the retailers won't keep the hair products in stock. Instead, whenever you get an order from clients, you will transfer it to the wholesaler or vendor, including all ordering and shipping details. The wholesaler or manufacturer will then prepare and ship the items directly to your clients.
And of course, in this case, you will want the wholesaler to include a packing slip. Packing slip means the details of the company name, supplier, logo, and contact information are all yours, not theirs.
Related posts:
How To Start A New Cambodian Hair Company?
So much haunted as the hair is, the number of Cambodian hair vendors is still small, thus causing the difficulties in finding a reliable one. 
If you are thinking about investing in Cambodian hair vendors, read this post. These are what we used to overcome during our very first business days when seeking a good place to buy hair was harder than ever.
Selling hair is popular in Cambodia
If you travel to this Angkor Kingdom to wander its local market, you might be amazed because here, people not only sell foods and stuff but trade hair also! Rows of long, raw Cambodian hair is lined up with jewelry, fabrics, candy, veggie, foods, etc. All these things, together with the laughter from the buyers and sellers, create a massive and noisy arena that you can hardly find anywhere else.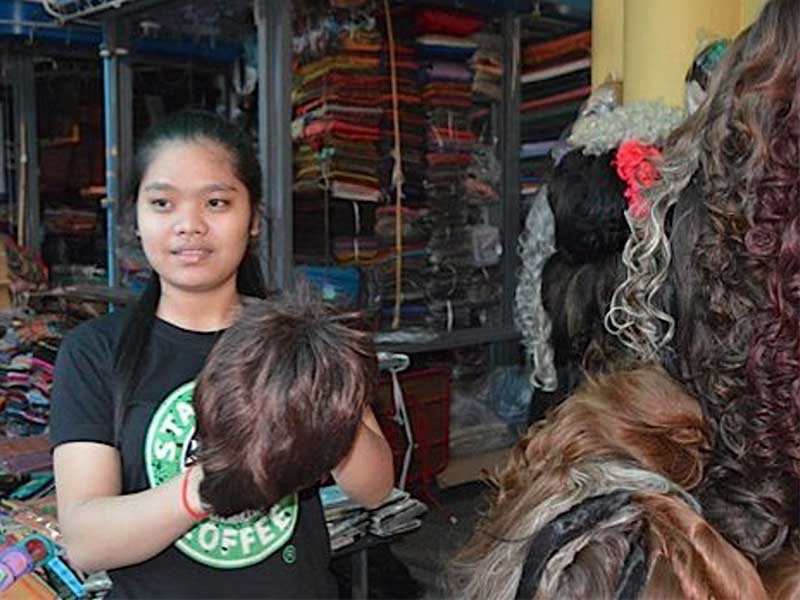 This business seems to be unreal. However, it has expanded rapidly that such supplementary service as cubicle-like salons, which offer hair washing and trimming has been well developed also.
The buyers, most of which are wholesalers, would then process and deliver to different parts of the world. These loose Cambodian hair bundles would then be woven or sewn into the human hair wigs and extensions resting atop of ladies elsewhere. It might be New York, London, Russia, Nigeria, or elsewhere.
Cambodian hair is a huge appeal to black women
Reports have revealed that Cambodian hair is exceptionally appealing to dark-skinned women. There is a diverse in hair patterns, ranging from straight, wavy to curly, from smooth to coarse and thick. Cambodian virgin hair is even richer in texture than Indian hair, which is ruling the hair extension market nowadays.
After harvesting from Khmer women's heads, these chopped stresses would then end up for sales in an international market.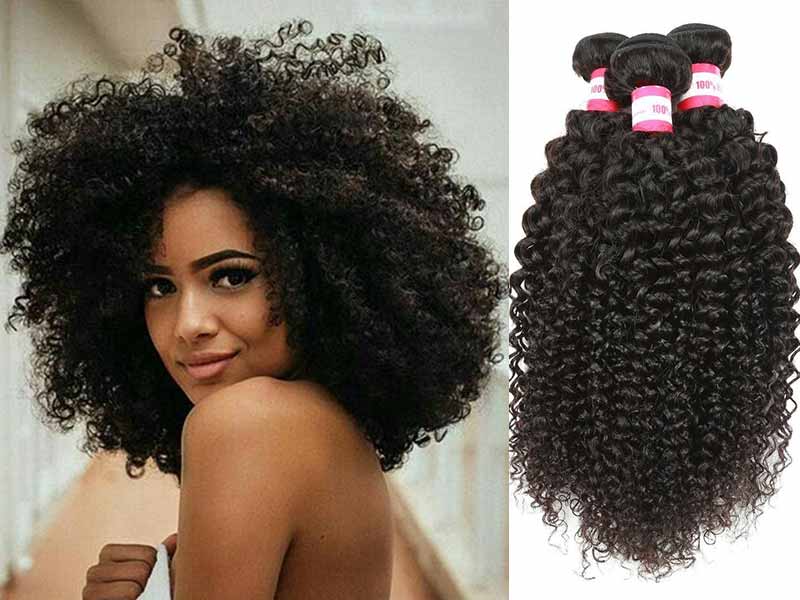 The demand for hair weaves and extensions exceeds the supply, thus Cambodian hair trade industry is becoming a precious and worth-investing section that hundreds of eyes are staring at.
According to NBC News, the world is paying $978.7 million (reported 2018) for products made from Remy human hair. And the United States' market accounts for more than 75% of this amount. The products here include wigs, toupees, beards, eyebrows, switches, and the like.
And the majority of customers for all these items are black women, especially African American ladies. Trends have shown that dark-skinned women are more and more into protective hairstyles such as braids and dreadlocks with the help of hair weaves, extensions, and wigs.
How to start a Cambodian hair business?
This industry is expanding and attracting more and more start-ups. If you are an entrepreneur with great interest in the hair extension market, then try being a Cambodian hair vendor.
Lewigs won't advise you on anything related to the corporation control and run, business strategy or else. We are not an expert or master in these things, and perhaps you are even better than us.
As an experiencer, we would like to share our secret: STICK TO QUALITY.
Quality is always our first priority when collecting the hair and making the hairpieces. Even when the price for excellent bundles of raw Cambodian hair is not cheap, we didn't hesitate to invest in them. We also pay meticulous attention to every step of making Cambodian hairpieces, thus bringing our customers the best wig wearing experience.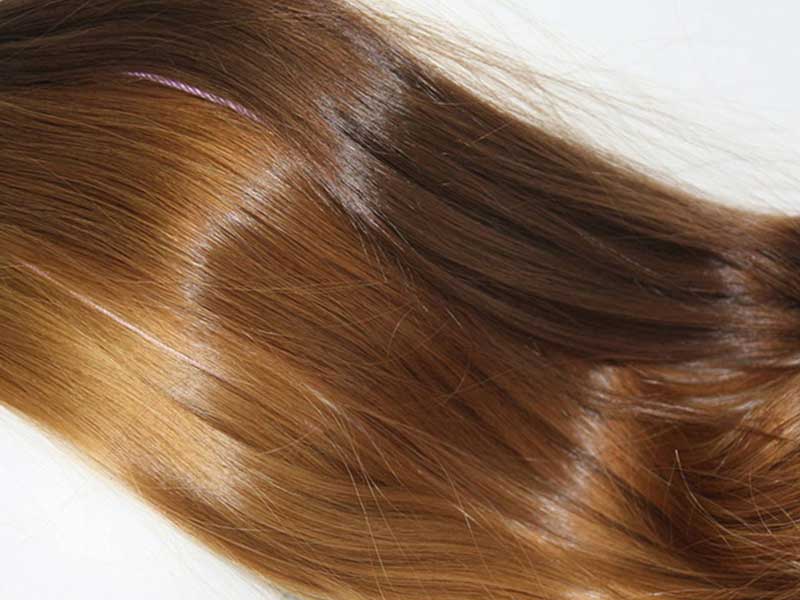 When the customers are satisfied, then they are willing to leave positive reviews for your Cambodian hair vendors. These words hence help to build your brand reputation. Our last year's annual report shows that more than 90% of our clients feel satisfied with our products and service. And the return rate is above 70%, also.
Where to find the best Cambodian hair wholesale?
There are many wholesale hair vendors that can meet the customer's demands. You can find the wholesalers on many big websites to buy this type. But bear in mind that you need to find out carefully about the supplier before ordering. Sometimes, the seller in Cambodia may not supply you with real Cambodian hair. As the fame of Cambodian closures and wigs, you can easily find hair weave suppliers. And the price is not high difference.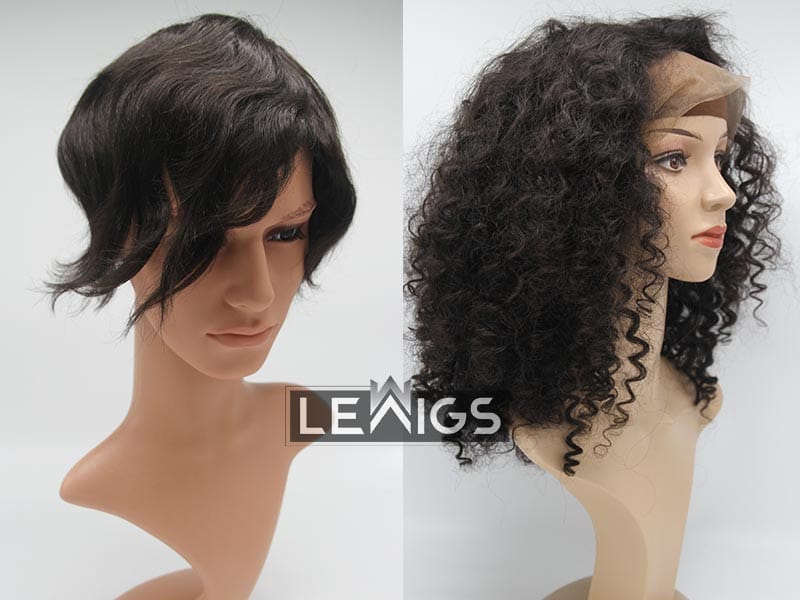 Lewigs – the leading Cambodian hair supplier
Looking for a hair company that supplies high-quality products? Come to Lewigs – raw Cambodian hair wholesale supplier. We also offer human hair systems that all made of Cambodian hair. You want a raw cashmere hair or loose curly, tell us and our skilled craftsmen will do it for you. By using our hair products, you will feel comfortable and convenient. Your hair will look awesome if styled and colored properly. Our virgin hair is the best choice if you are looking for wigs to cover your thinning hair.
Lewigs is proud to be one of the most reliable hair vendors in Vietnam. We are sure that you can change your hair without damaging it. Besides, we also produce and sell a lot of products made of Vietnamese and Cambodian hair such as frontal lace wigs, toupees, toppers…
To wrap up
This post presents all the information you should know about Cambodian hair, from its features to how to take care of it. We hope that after reading, you will have the best decision about buying hair. In our opinion, Cambodian hair weave is a choice that deserves your consideration.
Opt this hair, you will have one more option to change yourself and your life as well. At an affordable price, you can find a good hairpiece for your own.
Interested in getting the best Cambodian hair? Visit our website. We have a wide range of human hair extensions to offer! Please feel free to raise your voice. We look forward to hearing from you. Also, check out Lewigs' product lines for the top-notch hair units at friendly prices.
You can also contact us directly via our email: info@lewigs.com or hotline (+84) 982 614 486 (Mobile/WhatsApp/Viber). Our experienced support team will get you covered with everything you need.
It's always our pleasure to be of service!