Together with hair textures, style, and length, wig color is one of the most considerable factors to a wig buyer when she needs to purchase one. It is such a challenge to decide which hair color is 'the chosen one' for an individual, especially without any experiments. The length is not hard, it takes much fewer efforts to know the perfect length for you. The hair texture is even easier, touching it will nearly bring about a realistic experience. But how about wig colors? You cannot try out all the colors you like since it does not worth your time and money spent. 
This may have been your concern for a long time. So let us help you.
Important Factors You Need To Consider
To know which wig color looks perfect on your head, you need to come to important factors that strongly impact on your appearance. They are tones of skin, face shapes, and the flexibility of the color.  
Skin Tones 
There is a huge variety of skin colors ranging from dark to light and to easily take them apart, we have skin tones.  
What Is Skin Tone?
Human skin has three layers including epidermis, dermis, and hypodermis. In the epidermis which is the outermost layer, we have a genetically endowed amount of melanin. Melanin, also known as the dark pigment, is a complex polymer primarily taking responsibility for human skin color. The type of cells that produce melanin is melanocyte. It protects the skin against damages from ultraviolet light in the environment by automatically producing melanin following a natural defense mechanism and this, of course, makes your skin darker. So your skin color depends a lot on how often it is exposed to the sunlight.
Skin tones are generally grouped into 3 main categories: light, medium, and dark. 
Other tips and tricks:
Skin Undertones
While skin colors vary from light to dark, skin undertone is a permanent factor and it does not change over time. The easiest way to understand this is by looking at makeup products, especially foundations. You can see 'cool', 'warm', or 'neutral' in the name of each shade included in the series. Skin undertones refer to the muted colors beneath the surface of your skin. Since skin undertone remains unchanged, determining yours is very important to choose which wig color is suitable for you.
There are a lot of ways to determine your skin undertone, such as using a gold/silver test or looking at your veins.
Face Shapes
Another factor that has a great impact on your determining wig colors is your face shape. There is a countless number of face shapes with different sizes. However, generally speaking, we have 5 most common ones of them, they are heart-shaped, square-shaped, oval-shaped, round-shaped, and diamond-shaped. 
– Heart-shaped Face
A heart-shaped face comes with a wide forehead, a slightly pointed chin, and, especially, an angular jawline. All of them make the face look like a heart.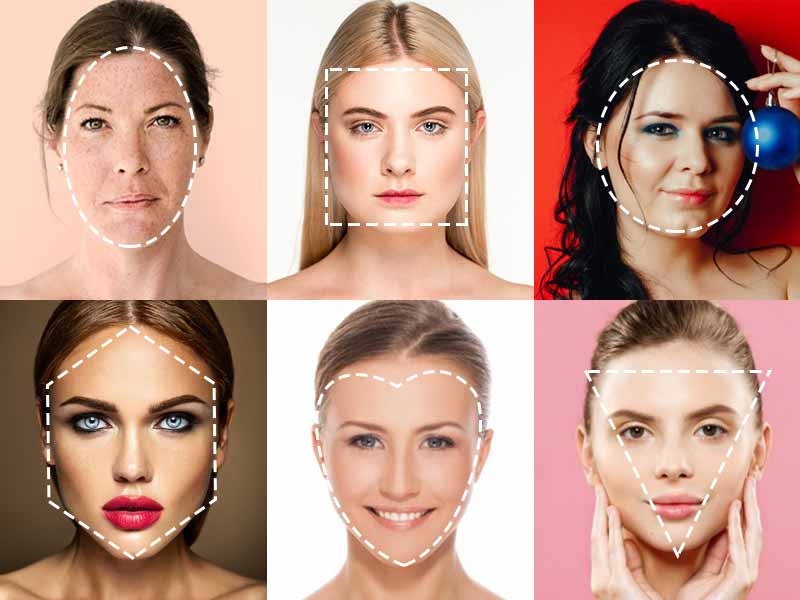 – Square-shaped Face
Just like a square, square-shaped faces have the width that is nearly equal to the length and an angular jaw – making them look like a square.
– Round-shaped Face
The most significant feature of round-shaped faces is their wide cheekbones with rounded-out foreheads and chins.
– Rectangle-shaped Face
This face shape has the same features as square one but its length is longer than its width.
– Oval-shaped Face
If you have an oblong form with a narrow forehead and rounded chin, you are very lucky because it's the oval face shape – easy to choose the hairstyle.
Hair Style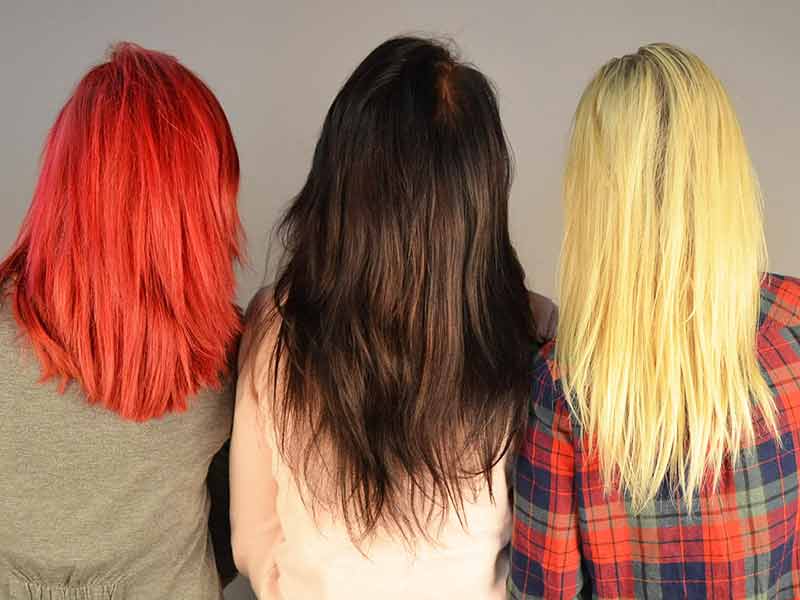 You may think that the hairstyle of the wig has no relation with wig colors but the truth is quite different. Each color brings about different appearances in the same style. The development of modern life has led to a wide variety of hairstyles: curly hair, straight hair, wavy hair, etc. so we cannot list all of them out here. We will show you information about two basic hairstyles which are curly hair and straight hair.
Most Trendy Wig Colors 2020
A new year always comes with new colors that show off the upcoming tendency of development. In 2020, we have 5 wig colors promising to be a trend.
Silver Blonde
With the success of Frozen 2 in 2019, many girls and even women were extremely keen on Elsa's iconic hair color. If you are one of them, silver-blonde will never let you down thanks to its great combination between the shade of blonde and silver undertone. Although it's very hard to keep the color permanent, it still worths it, right?
Chocolate Brown Color With Caramel Highlights
You want a wig color with a little bit traditional factor while showing off the breadth of modern life, how about trying on caramel highlights on the hair of chocolate brown color? Quite glossy.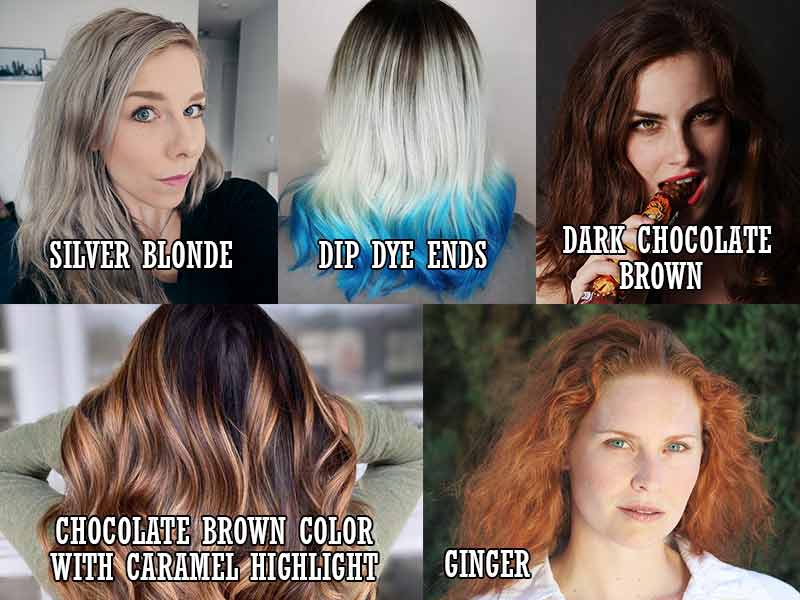 Dip Dye Ends
A dark wig color with dip dye ends is what Demi Lovato gave her fans in Winter 2019. Seeing the surprising comments from people, we have reasons to believe that this will become a bomb in 2020.
Dark Chocolate Brown
There is a very small number of wig color that remains the position among a bunch of new appearances every year. Dark chocolate brown is one of them. It's not very striking but still attractive by the mystic shade of brown. 
Jump to:
Ginger
The ginger color will literally appear anywhere in 2020. Its warm undertone will not only warm up your skin but also highlight the details on your face. It's easy to keep this color to look vivid: just use a sulfate-free shampoo and enjoy the result.
The Bottom Lines,
Now you know the most important factors you need to focus on when choosing suitable wig colors: skin tones, face shapes, and hairstyles as well as 5 most trendy wig colors in 2020. W hope that the information we bring about would help you a lot in changing your appearance for the new year. 
In case there is any question, feel free to contact us by leaving comments below. Have a nice day.