Losing the hair due to chemotherapy is a normal phenomenon. But it takes a toll on someone's images and appearance during the treatment. You may have heard that shopping for a wig is a good idea to conceal the shaved hair. People think that they have to find a wig for chemo patient before facing the task. Putting on a wig help they feel more confident until their real hair regrows.
If you have never purchased a wig for chemo patient before, it is difficult to choose the best from a variety of hairpieces. You wonder what suits your head, how it cost, and more. Keep reading to consider why should you wear a wig during chemotherapy treatment to give the right decision.
Why Chemo Patients Should Wear Wigs?
You are facing thinning hair and hair loss as you are experiencing chemotherapy treatment. Chemo drugs are created to prevent and attack cancer cells that grow and divide rapidly. However, the problem is that these drugs have side effects. And one of them is affecting hair follicles, causing hair loss.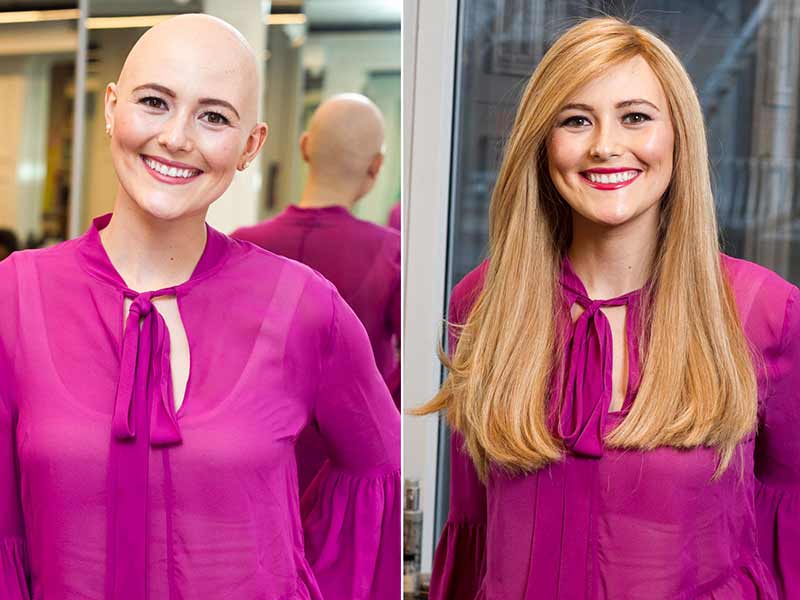 Most of the chemo drugs cause hair loss, there is no exception. for example, the chemo drug used for metastatic breast cancer commonly makes the hair falling down.
The hair will regrow after stopping taking treatment. However, it is a psychology problem. May patients say that losing hair makes them feel not like themselves. Some feel self-conscious when facing others. So they need a wig to help them feel more confident and love their lives again.
Similar posts:
Types of Wigs
Depending on the balding areas and the amount of hair loss you have, you can get the best pick. There are multiple types of hairpieces and wigs for chemotherapy for you choose from. They are produced for each state of hair loss.
– A full wig for chemo patient covers the entire head and the hair is knotted into the cap by hand only. It is the most light-weight and durable hair wig you could get. Have a serious hair loss and thinning hair, a full wig is the best wig for chemo patients. It also offers a natural look if you apply them correctly.
– A frontal wig is extremely popular because it will appear as if you have a natural hairline in front. It brings to the patient a realistic look. You may hear the term "ready to wear lace front wigs" when purchasing this hairpiece. This means the lace is measured perfectly and you don't have to trim or customize. When the hair is applied, it can create the illusion of the hairs grow right out of your own scalp.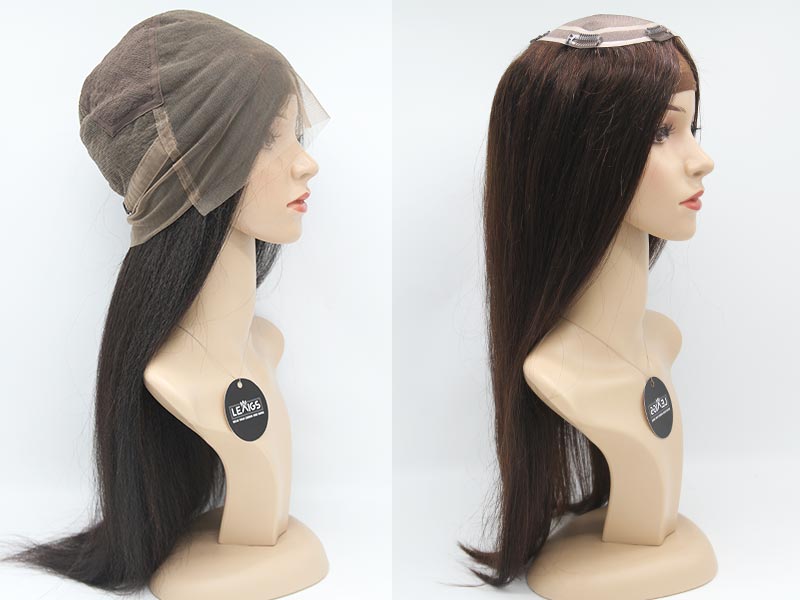 – A 360 wig is basically a full wig. With a bigger parting space, it allows a more realistic look, pre-plucked hairline for a natural feeling. Many wearers comment that these wigs for chemo patients help them feel more confident when going out. No worry about hair loss or thinning hair anymore.
– A wiglet can be applied to your head with adhesives (glue, tape) or clips. It easily hides the bald spots and adds more hair length to your short hair. Like two types of hair above, you can feel that the hair strands are coming from your real scalp.
How to Choose Wig Caps For Chemo Patient
A wig cap is also called a wig base. It is an important part that fits against your head and the hair strands attached to it. This cap is always used for full wigs. So how to choose wig caps for chemo patients. The right wig cap can make you feel comfortable when wearing. It makes your wig look more natural. Opt for the one that fits your head well as it affects how the hair system looks and holds up. Some caps you can choose:
– A comfort wig cap: All hair strands are attached to the base by hand, creating a natural part in the wig.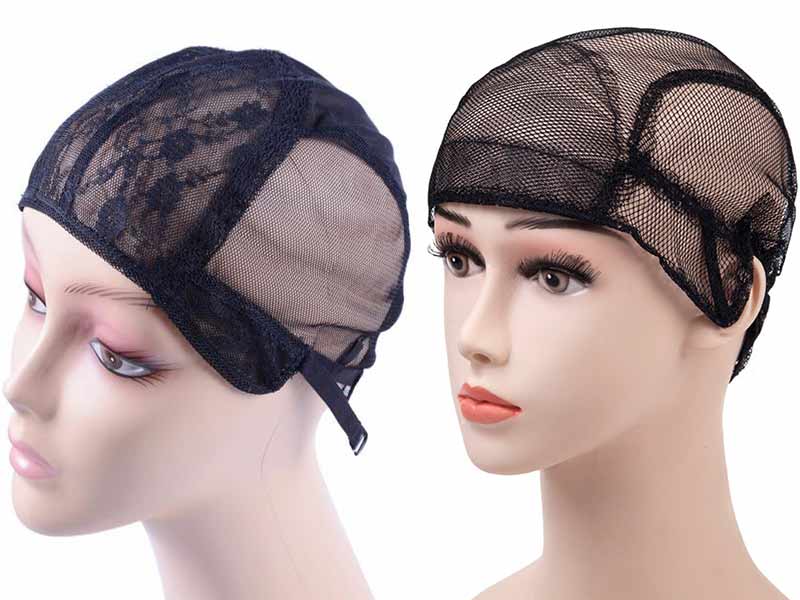 – Lace wigs cap: It allows the wearer to feel breathable during the hot weather. With 1-2 inches of lace around the outer edge of the base, it creates a realistic look. The hair weft is hand-tied or machine-tied.
– A mono base: This is the finest material for wig caps. It can last longer than other types. Often, this wig cap is coated with a thin layer of latex that creates an illusion of your real scalp.
There are some other common wig caps such as capless base, U part wig cap, etc. As we stated, the wig you choose depends on the hair loss you have.
Read more:
Is Wig For Chemo Patient Expensive?
You have to consider the price of wigs for chemo hair loss when it comes to purchasing. Of course, the real human hair wig is more expensive than the synthetic one, but it is not too expensive. Wig for chemotherapy patients is graded by the versatility, durability, material, strength, elasticity, and so on. The better quality the wig is, the more expensive it is. Don't waste your money on bad hair, invest in a human wig is worthy. If you take care of your hair system carefully, you can wear it for a longer time.
Search on the Internet, there is a list of thousands of brands which supply quality wig. Shopping online is the fastest way to get a wig for chemo patient. However, you cannot check the hair quality before buying. It is a drawback of this method. So, find out about the hair vendor, hair origin, and then compare the prices of the wig they offer. Now you have some good wig shops for chemo patients to buy with high quality.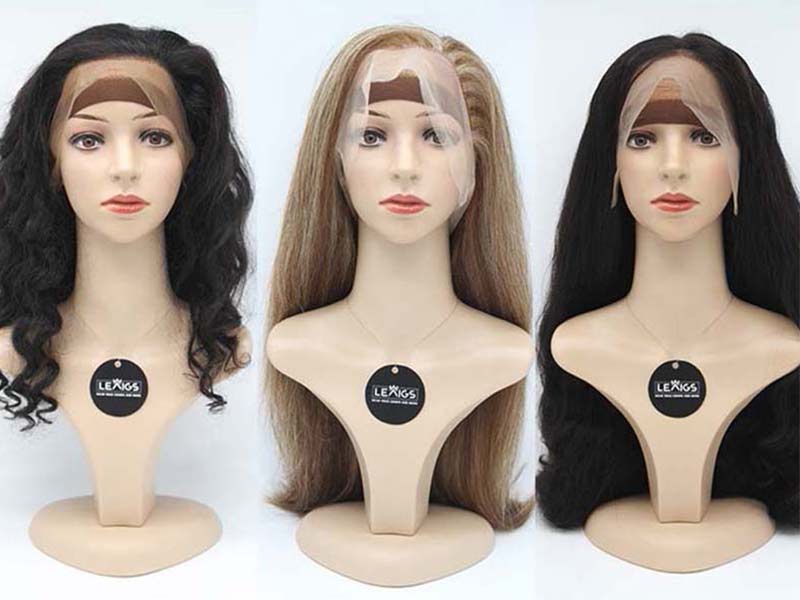 Finding wigs for chemo patients near me by visiting local wig shops. You can get advice and recommendation from the seller or professionals. If you can't afford to buy a new wig, getting chemotherapy wigs through a charity program.
To Sum Up
We hope that the post brings you everything about wig for chemo patient. To get more useful articles about hair products and hair care tips, please visit our website.
If you want to buy the best wigs for chemo patients, don't hesitate to contact Lewigs. Being one of the leading human hair vendors in Vietnam, we supply a range of premium quality hair products. You can be assured when purchasing our hair products as they are created to fit a variety of heads. Give us your head size and how you want the wig looks like, we will create for you.
Trust us, we will not let you down.