Choosing the wig with the right size no longer is an odd tip for any wig wearers. However, some might find it difficult to look for wigs for large heads. Normally, most hairpiece wholesalers or retailers just offer small or medium size for wigs. 
So, do you want to know where you can find a wig with your head size or how does the proper size of wigs for extra-large heads benefit its users? Keep reading till the end to get the answer!
Who will need a wig for a large head?
Let's think about how important buying a clothing item that fits you are. And purchasing a wig with the right size is as important as that or even more. People tend to buy clothes that they plan to fit into someday since the bodies can change themselves, losing or gaining weight. However, unlike the body, the head seems to stay unchanged so we can not adjust it to fit the wig we may have bought.
Who will need wigs for large heads?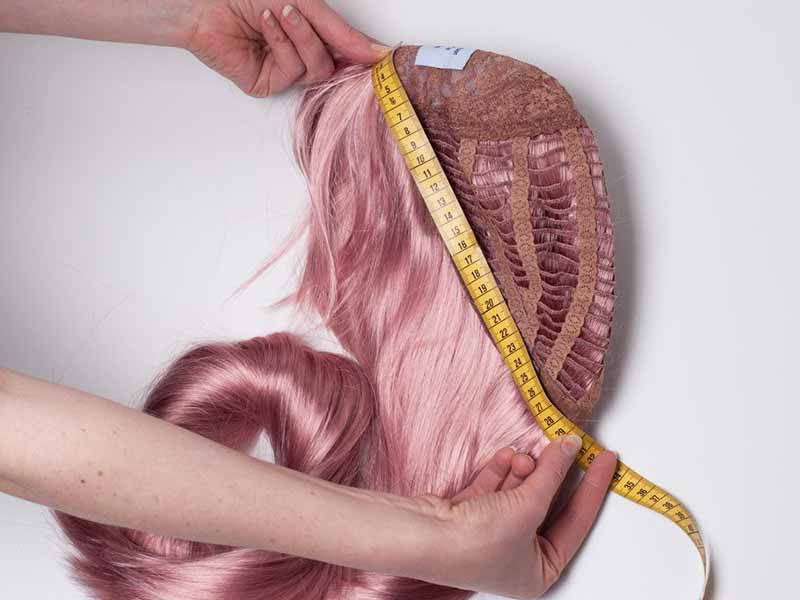 The fact is that if you have a great amount of natural hair, a large-sized skull or just simply a bigger head, you definitely need wigs for large heads instead of average size or small size wigs.
So why it cannot be a smaller size wig?
Too-tight wigs mean that you can suffer from headaches or sore spots at the back of your ears and leave the cap marks below your front hairline. And no one wants to wear a wig that causes this problem.
Other posts:
What are large wigs for large heads?
A large wig means it is implemented with a large wig cap that is designed for those who own a head size measured between 22.5 and 23.5 inches.
To get this measurement easily, use a fabric tape measure, wrapping it around your head to get the measurements including head circumference, crown measurement, and ear-to-ear measurement. Each number with a large measurement between 22.5 and 23.5 inches will comfort those who are going to choose large wigs for large heads.
You may wonder about sizing your head for wigs, please read the article about how to measure head for wigs for more detailed guidance.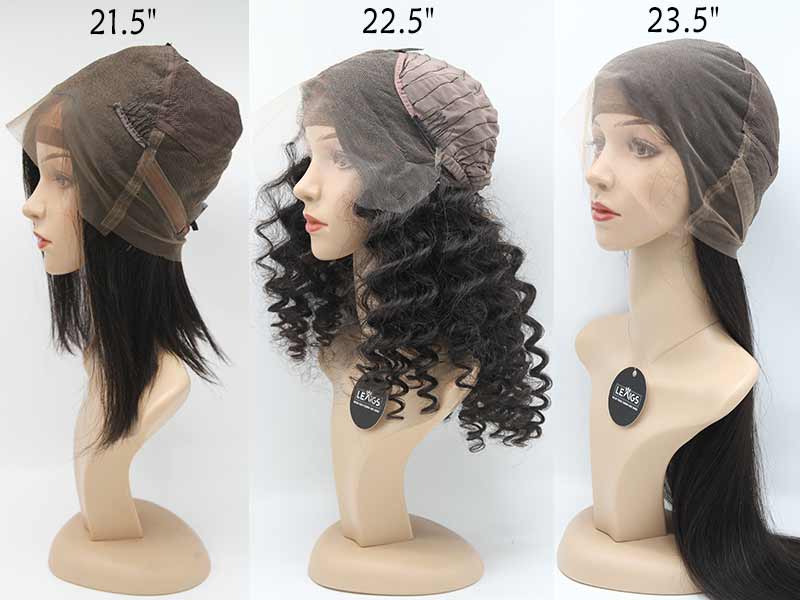 Large wigs for large heads = Best choice for greater comfort
No one wants to buy an item that can hurt them. The best wig is the one that when you wearing it but you feel like it as apart of your body and others rarely know that you are using a wig. The wig with the right size for your head will offer you the most comfortable feeling and natural look, which is much better than the tighter one that can discomfort and annoy you. 
Read more:
Which types of hair wig are the best for large-sized heads?
A full wig does not always work well on those who have bigger heads. In some cases, hair toppers, half wigs can make your day. You can definitely receive the volume and thickness with a fashion look without a full-size wig. For men, to add volume and fashion hairstyle, toppers can be a good choice. Similarly, women can opt for frontal lace wigs for large heads to get excellent versatility and natural look.
Where you can find wigs for large heads?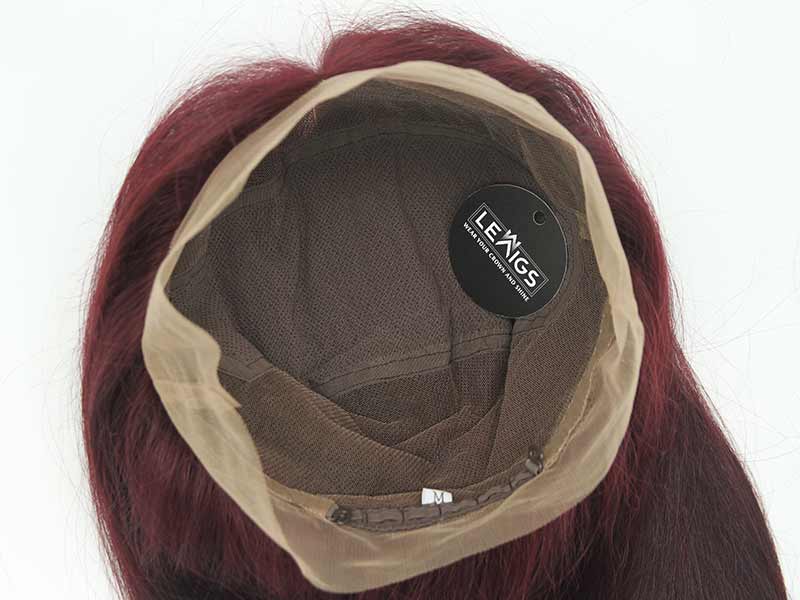 Comfortable feeling combined with a natural look is what Lewigs is all about. If you want to buy human hair wigs for large heads, shop at Lewigs now! All of our products are made from hair that is collected from 100% virgin human Cambodia and Vietnamese hair.
Most hair distributors only provide wigs in medium size so you might find it hard to seek a large wig fitting your head. Hence, if you look for wigs for women with large heads, or large size hairpieces for men, you can order custom-made wigs at Lewigs. If you have any questions related to your head measurement or anything about wigs to get the most suitable one for you, contact us. Our professional service team will guide you on how to measure your head as well as choose the best wig for yourself.
Our conclusion
Remember that right-sized wigs also means the most comfortable one. Hence, besides choosing the most fashionable looking wigs for large heads, let's consider the size.
Hopefully, you have enjoyed that article. If you have any questions and suggestions, drop us a message. We are glad to hear from you.