Description
Base Construction
Hair topper with natural part with a 5″x5″ silk top closure and weft hair at the back
Base Size
9″x10″ with a 5″x5″ silk top
Hair Type
100% human hair from Vietnamese donors. Strong, healthy, smooth, and silky.
Hair Part
Free part
Hair Length
16 inches

Want the same natural black hair topper of a different length? CONTACT US! 

Hair Density
130%
Wave
Straight
Hair Color
Ombre #10/22
Delivery

Within 15 – 20 days (including the manufacturing)

Kindly Remind
When you have received the product, kindly read our instructions on how to wash and care for the hairpiece carefully. The instruction card is enclosed in the delivery package.
ABOUT THIS HAIR TOPPER AT LEWIGS
This hair topper is made of real human hair. The hair is unprocessed so it's strong and natural-looking.
The hair has already been dyed to make ombre #10/22. That said though, the tresses are still bouncy and tangle-free. Little breakage is detected, also.
This hair topper with the natural part comes with a straight pattern. However, you can feel free to temporarily style it to wavy or curly when using. It looks great tho.
Please bear in mind that this is just a sample model of the topper hairpiece that Lewigs makes. We do not store many topper extensions in-stock because the human hair looks better when the hair is new. If you keep it for a long time without using, the quality might be reduced.
Therefore, by placing your order, it means you are requesting a totally new topper and it would take some time to prepare it. Normally, it takes Lewigs around 2 weeks for a custom-made hairpiece. For the details about the manufacturing time, our staff will announce to you once we receive your order.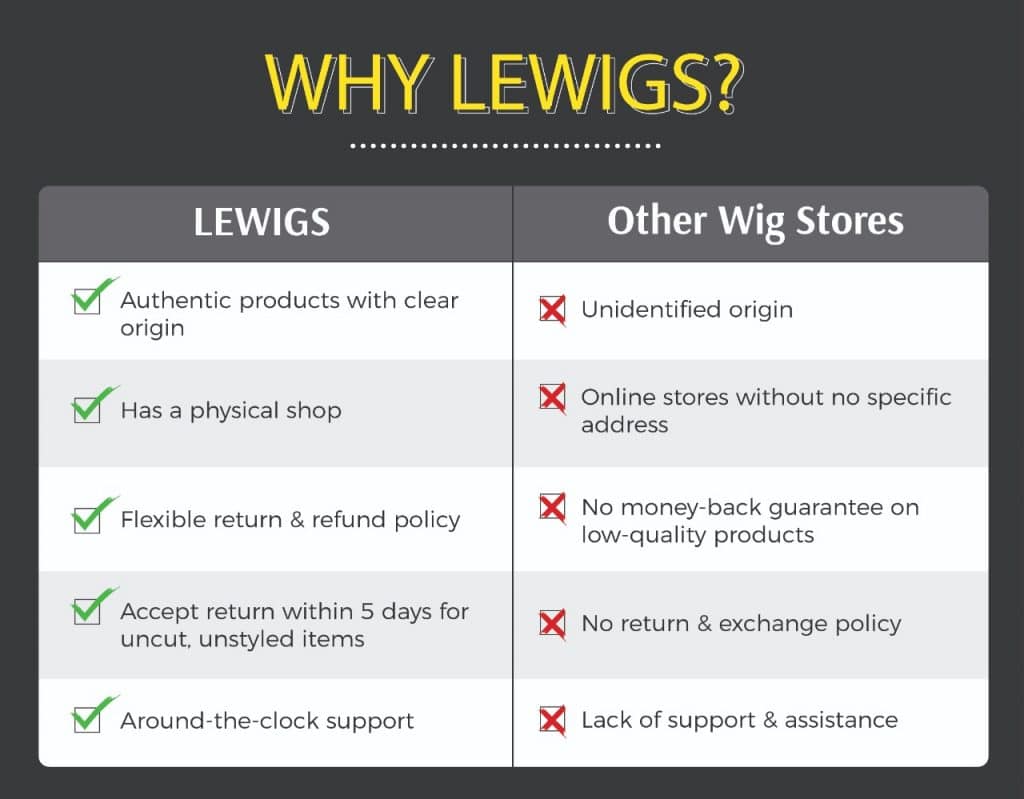 Other hair toppers at Lewigs: