The very early signs of balding male are often hard to catch, hence, many men ignore them, which makes the problem seem to be much worse over time. Therefore, today Lewigs is going to share with you about some signs of male pattern balding that you rarely spot.
Before going in detail, we will provide you some common background that benefits you in detecting the signs of male pattern balding. Hair loss often starts after the age of 50s, about 85% of males suffer from it. But it does not mean young age men are free of baldness. There is about 25% of men at the age of 20s can start to lose hair as well.
There are many common signs that you may notice or hear about such as thinning/ receding hairline, thinning hair at the crown, or taller forehead. However, in this article, we will mention some other signs which you may not notice before.
Signs of balding male
Invisible Balding
This is one of the signs of male hair loss, at which your hair seems to be thinner overall. That means sometime hair loss will not happen at the common areas such as hairline, temples or crown, it can occur across your head at a steady rate. Hence you may not consider that sign of baldness at all or ignore it. It is not until nearly half of your hair has lost that you notice that sign.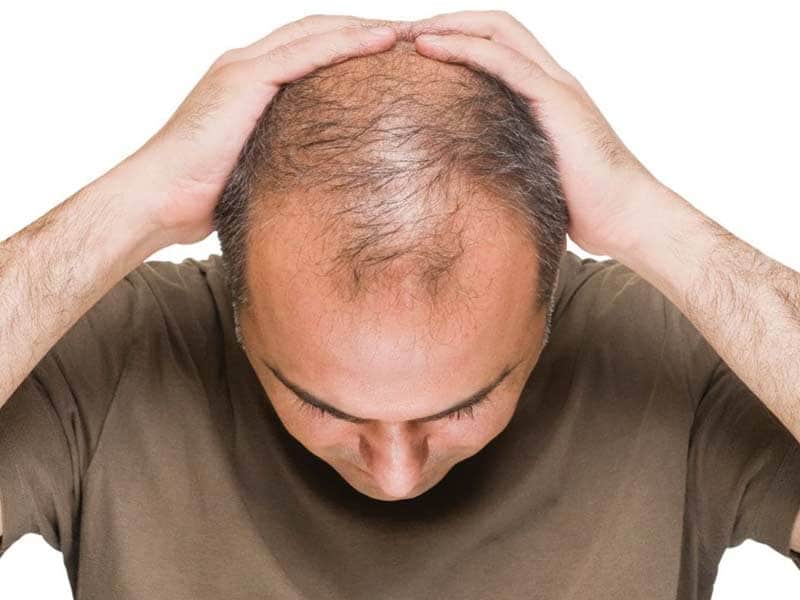 Photographic evidence
In case you are uncertain about your hair statement and concern about whether you experience hair loss or not, a good method to detect it is using your photos. Let's make a comparison between your current images with the past ones to figure out what the different of hair density in the same areas over time.
Related posts:
Slow growth rate
Baldness is blamed for the shorter hair growth cycle. It is often taken from 2 to 6 years for a normal hair growth cycle. After each cycle, the follicles are inactive and hair starts to fall out. Hence, you can see that the maximum length of hair you could get is influenced by how fast it grows. If you spot your hair do not grow at the usual rate, you may suffer from male pattern baldness.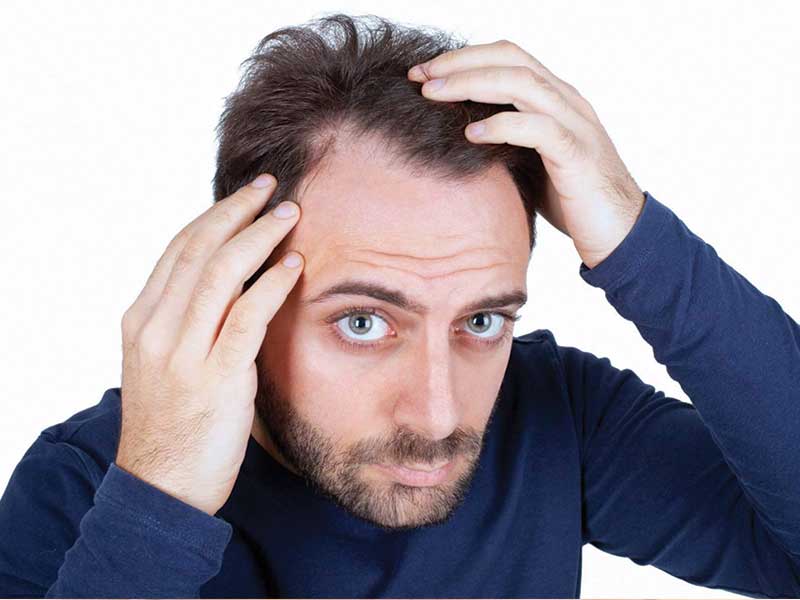 Tips from your barber
No one got the same hair. But who helps you to cut and style your hair for a long time can tell it apart. I mean if you are not sure about your hair, ask your hair professional. They have helped you to take care of your hair, so they can tell you clearly how your hair is. And professional is familiar with signs of balding male, so if they warn you something involve your hair loss, let's take it into account.
Scalp itches
An itchy scalp is another invisible sign of male pattern baldness since it does not just happen when hair loss and baldness occur. However, itch scalp can lead to hair loss. In some situations, a hard and frequent scratching itchy scalp can damage the follicles and cause hair to lose. If you suffer from severely itchy scalp, seek help from your dermatologist for treatment before it is too late to solve further issues such as male pattern balding.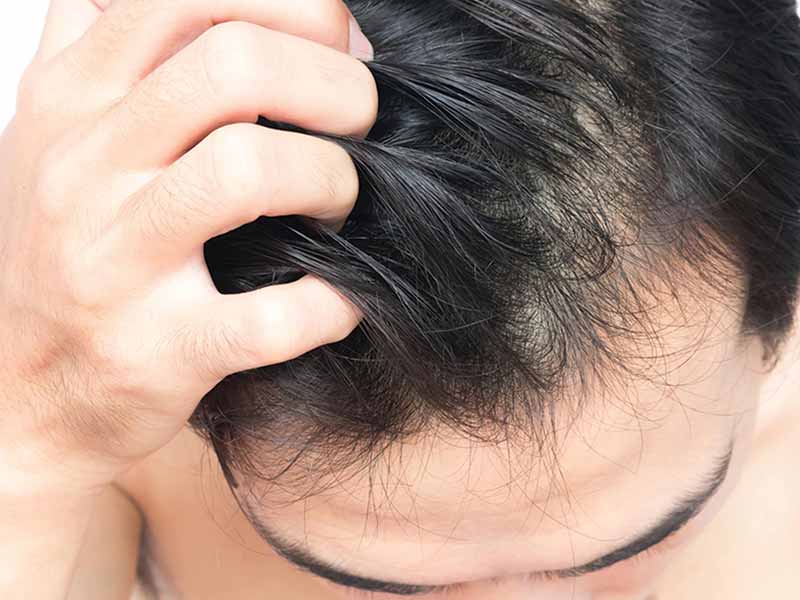 Our conclusion
Take all the signs of balding male above into account can help you save your money in the future. If you detect them soon, the problem can be solved from the beginning and will not become worse. So, hopefully, this article can assist you in saving your hair.
But if you reach this article after your hair had lost with high volume, you can consider other treatments such as a non-surgical hair replacement system, an effective and immediate cure. This system includes hair toupees and toppers for men. And the human hair products are highly advised to use.
Read more:
If you are seeking a place to buy Remy human hair toupee or topper, take a look at Lewigs website. Here, we provide you the most high-quality hair toupee and topper made from 100% Cambodia and Vietnamese human hair, which are durable and natural-looking. Moreover, you will receive professional help from our 24/7 service team. Hence, do not hesitate to leave us a message anytime you need assistance.
If you love this post and want to find more articles like this, follow our blog right now!