How to get rid of head lice on your real hair as well as your hair system? Make sure you know what the ingredients are in your shampoo that you use to treat lice in your hair. Ensure that it does not irritate your skin as well. In other words, use gentle head lice shampoo that is specially produced to kill lice and doesn't damage your hair and skin as well.
Down below, Lewigs would like to list out 9 best head lice shampoo to treat lice and fleas in human hair. We do not sell any of these products, so rest assured that the reviews are unbiased!
Schooltime Shampoo for Head Lice & Nit Removal
Schooltime Shampoo is among the best head lice shampoo. It is sold and used widely in Europe today. Why it is popular? Before being marketed, the product was tested to be safe and natural gentle the skin and eyes.
It is safe to use on your child. As its natural formula is scent-free and tear-free, you will not worry that it stings your child's eyes. The developer spent a long time to test the effects of various natural oils and plant compounds before developing the final formulation – Schooltime Shampoo.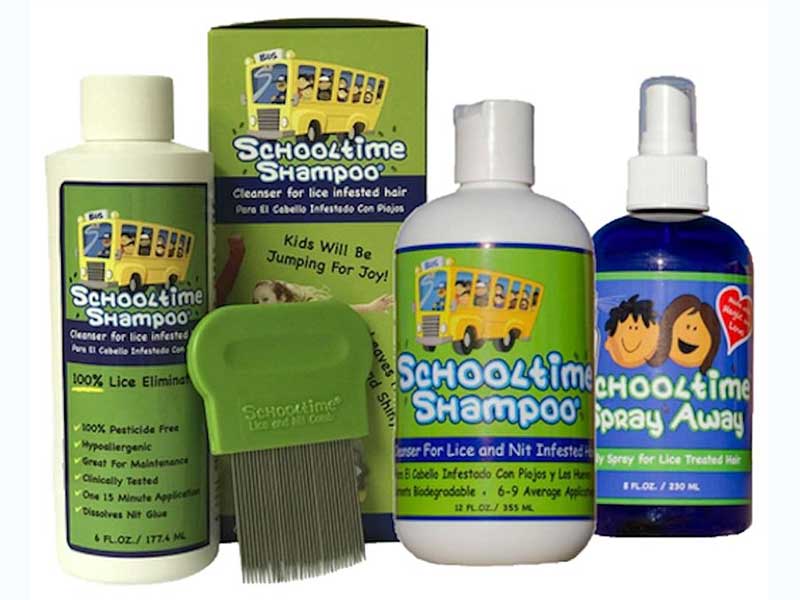 Pros of Schooltime Shampoo
– The strong and natural formulation removes 100% lice and nit.
– No harsh chemicals, no pesticides. Safe for skin and hair.
– Appropriate for both children and adults.
– With this shampoo for head lice, you do not need to buy multiple hair products to eliminate head lice and nits.
The shampoo was further Patented Worldwide and proven to be 100% effective in killing lice and nits.
Instructions
Apply a small amount of best shampoo for head lice in your hair and massage. Leave it on your head for about 15 minutes. Then rinse out with warm water. Brush your hair thoroughly with a fine-toothed or nit comb. Repeat the process in 5-7 days to make sure that lice are killed.
RID Lice Killing Shampoo
RID shampoo is a leading head lice repellent shampoo of the Walgreens brand. It is recommended for kids over 2 years old and adults. It works well with all hair, is easy to clean away and leaves no chemical residues.
The head lice shampoo Walgreens is available in 3 main sizes: 2-ounce, 4-ounce, and 8-ounce bottles. With RID lice killing shampoo, you can say goodbye to head lice, their eggs, and itching nuisance.
This shampoo works great on human hair wigs, also.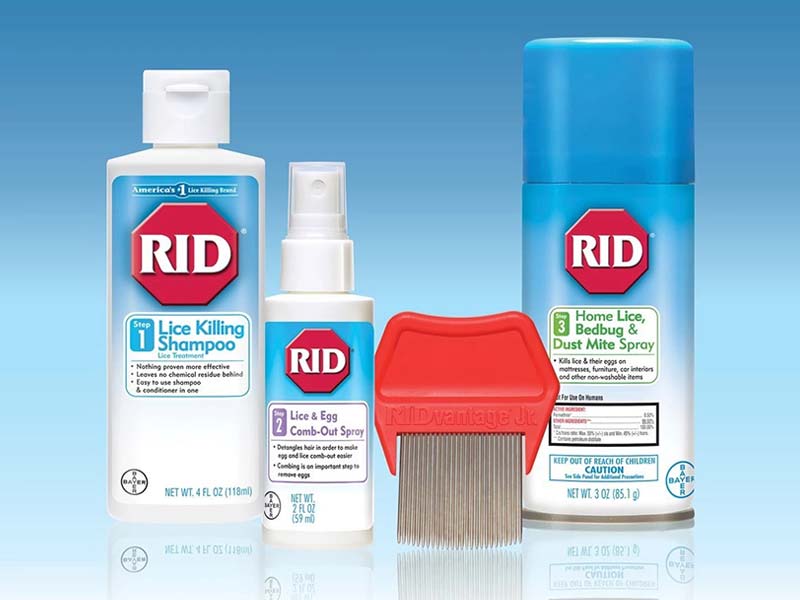 How to use
A step-by-step guide to treating head lice prevention shampoo.
Step 1: Before adding the shampoo, read complete directions on the package. Wearing a towel to protect your eyes. Now add the shampoo to your dry hair.
Step 2: Leave it on your head for 10 minutes. Massage your scalp while waiting.
Step 3: Wash your hair with warm water until all the shampoo is removed. Next, you can clean your hair again with regular shampoo if you want.
Step 4: Repeat the process during 7-10 days until shampoo and comb out the lice ad eggs.
Note: Do not use this product near the eyes. Stop using if you have skin and scalp irritation.
Read more:
Equate Maximum Strength Lice Killing Shampoo
This maximum strength product is an effective head lice shampoo Walmart. It is completely safe for everyone, including children. It works fast to get rid of lice and their eggs, helping children come back to school with lice-free hair.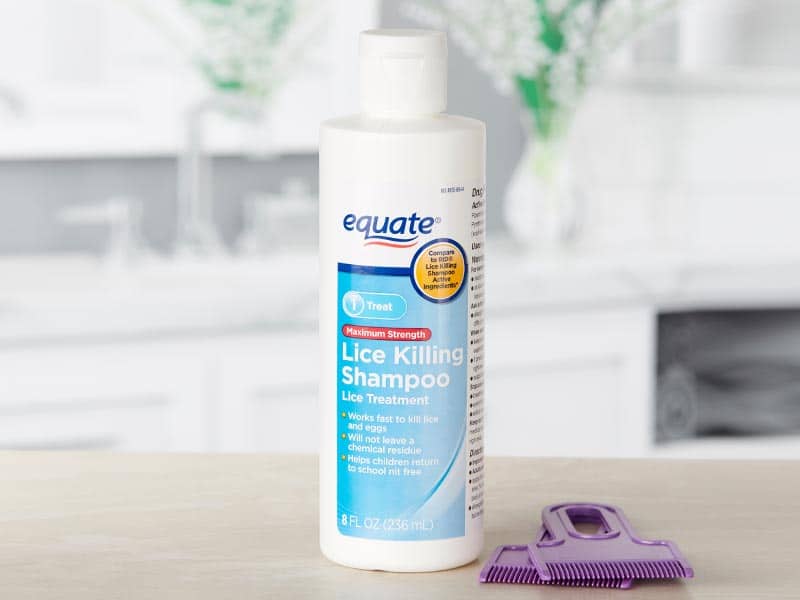 Benefits of Equate lice killing shampoo
– Leave no chemical residue behind
– Highly effective, help you get rid of lice
– Easy to use
The shampoo always comes with 2 nit combs that help to brush out lice and their eggs.
Which shampoo is best for head lice? Equate is the right decision for your hair. With this shampoo that repels head lice, you can take care of your family with confidence.
Lice Shield Shampoo and Conditioner
If your child gets lice, your whole family is at risk. That's why you need Lice Shield. With the specially formulated shampoo, you can protect your family. This 2in1 product also helps soften your bio hair for easier combing or styling. Also, you can use it for daily hair care during the lice outbreaks at school.
This head lice treatment shampoo is developed with an exclusive blend of 5 natural oils, they are citronella, rosemary, lemongrass, cedar, and geraniol.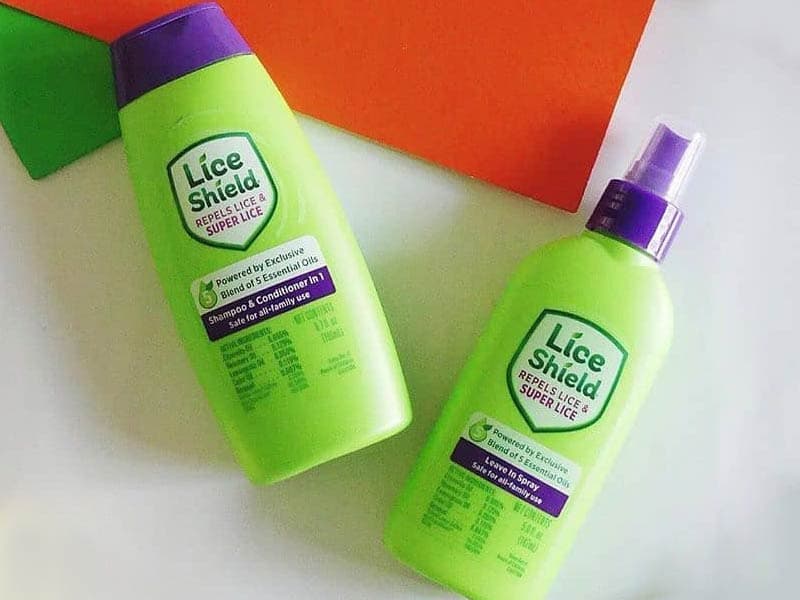 Pros
– Gentle to a child's hair and skin
– Appropriate for all family members
– Repels all lice and helps tame your messy hair
– Gently cleanse and condition your hair
Lice Clinics of America Lice Prevention Shampoo
You always try to fight against lice at home and protect your family members from lice. With that mind, Lice Clinic of America (LCA) developed this shampoo – a full of non-toxic treatment products. If you still wonder "What is the best shampoo for head lice?", LCA Lice Prevention Shampoo is all for you. It also suits any budget. We believe that this lice removal shampoo will be as effective as they are simple to use.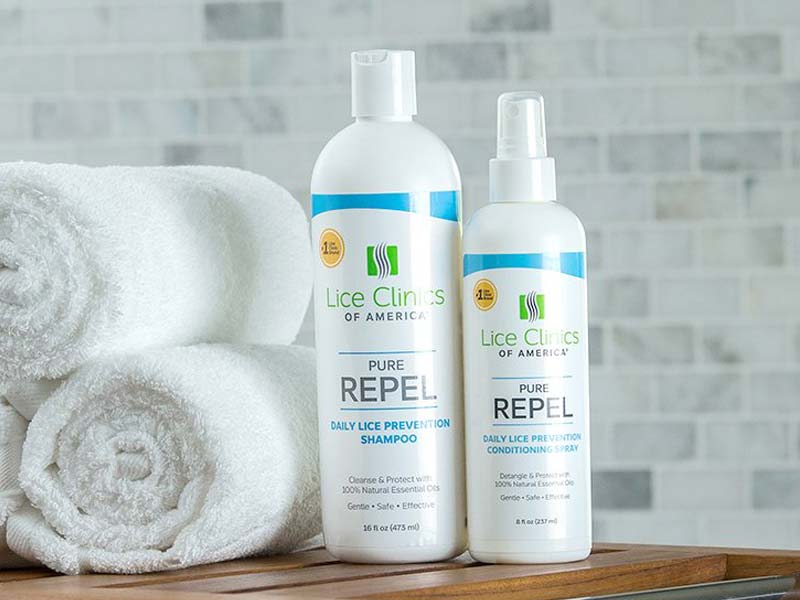 Plus points
– Mint essential oil acts as a repellent to help keep head lice far away.
– Repel lice with 100% natural mint essential oil – a repellent to keep head lice away.
– Great scent with a fresh mint scent
– Safe and gentle for use on your kids
– Prevent lice with no harmful chemicals

ZAP Liquid Lice Killing Shampoo
ZAP is a brand of DLC Laboratories which has more than 70 products including skin and hair care, medicinal products, and more.
With this shampoo to prevent head lice, say bye-bye lice and eggs. It works fast to kill lice on adults and children over 2 years old.
If you notice there are any lice eggs on your hairpieces (a men's toupee, for example), you can also make use of ZAP shampoo to get rid of it.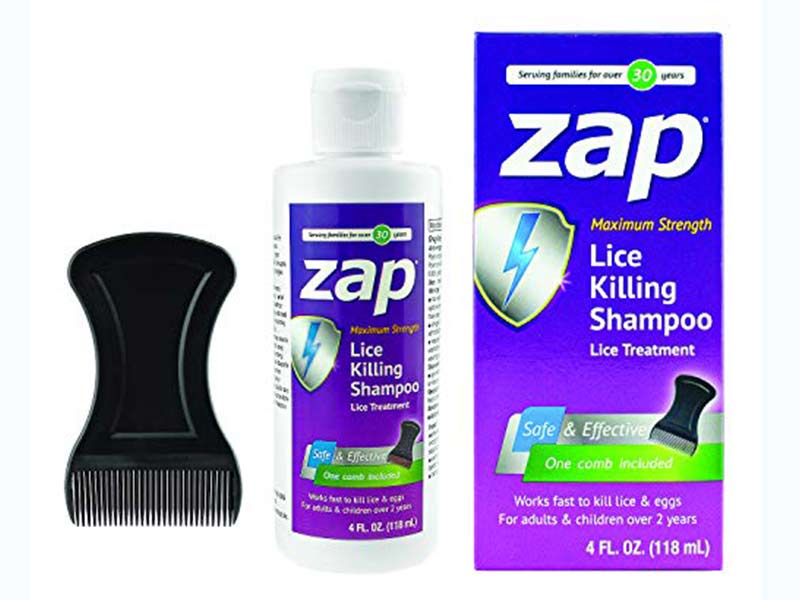 Features
– Safe for all, from 2 years old children to the elder
– Comes with a fine-tooth comb to brush out lice
– Kills lice and their eggs effectively on contact.
– Made in the USA and trusted for over 30 years
Bear in mind that only use it for external, do not use near eyes or inside the nose, in eyebrows or eyelashes. And keep it out of reach of kids..
Nit Free Natural Shampoo
Like some above product, this head lice shampoo target is to repel lice using natural essential oils. Nit Free Natural Shampoo is a natural hair care product that is great for your bio hair and scalp as well as fighting head lice safely. Why is it safe? It is non-toxic, pesticide-free, and proven to kill lice and their eggs in as little as one use.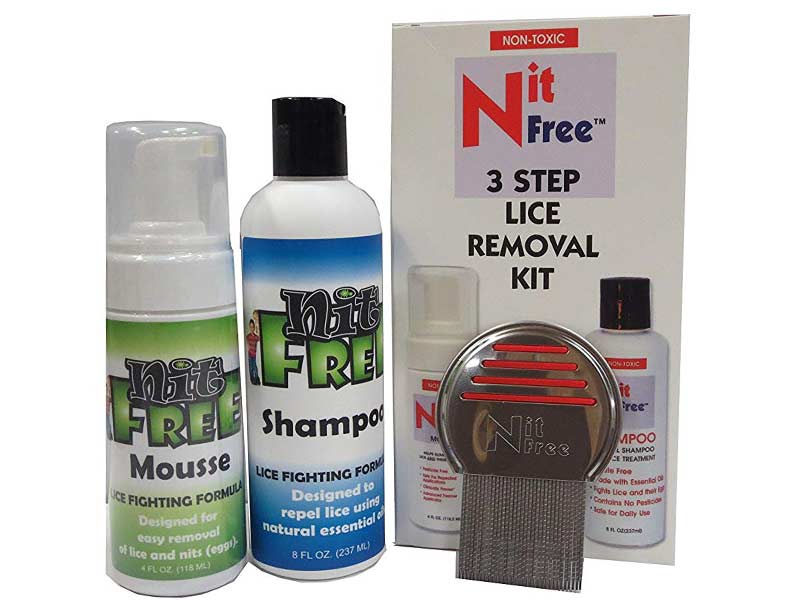 Does tea tree shampoo kill head lice? Of course, tea tree oil includes natural acid that eliminates lice. The shampoo is a combination of natural and safe oils like neem, tea tree, peppermint, and so on to remove lice, soothe the scalp, and are great for hair.
Don't hesitate to use this gentle sulfate-free shampoo for hair care daily to get rid of lice and keep them from coming back.
Jump to:
Walgreens Lice Killing Shampoo
This is another Walgreens head lice shampoo that kills head lice, crab lice, and body lice. When you use this shampoo for head lice prevention, keep your eyes tightly closed. Or you can protect your eyes with a towel. If the shampoo gets into the eyes, please flush with water right away. Because it contains chemicals, so it can cause scalp itching or redness after the first washing.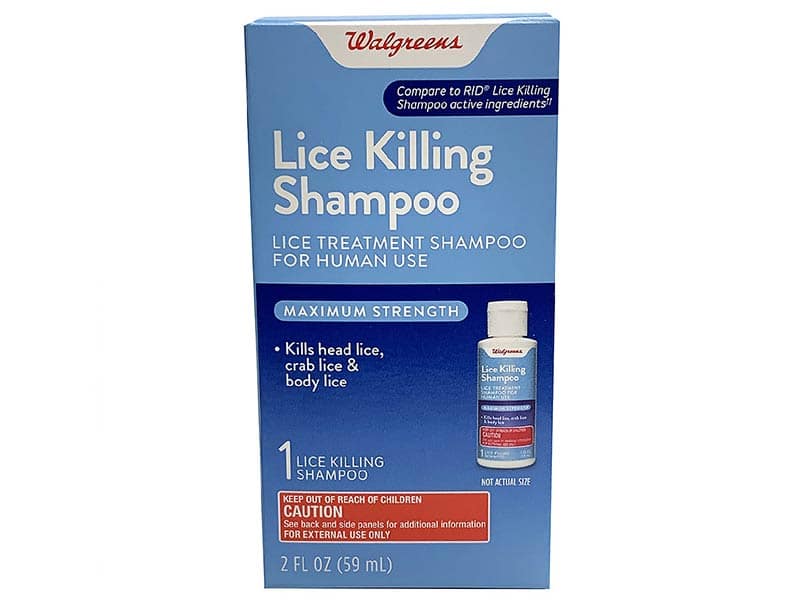 Directions
Shake it well before applying to your hair. Then add the shampoo to your hair and other affected area. You should apply areas behind the ears and back of the neck first.
Next, wait and allow it to remain for 10 minutes so that it works on your hair.
Then use warm water to form a lather, and rinse it out. Finally, dry your hair and comb out head lice, and tangle as well.
Warnings
– Keep it out of reach of kids. Read the directions on the back and side panels for additional information before using it.
– For external use only
Fairy Tales Rosemary Repel Daily Shampoo
This shampoo is clinically proven to help kill lice. What's more, it is gentle enough for everyday hair care for children and adults.
What shampoo is good for head lice? With a formulation of free of parabens, sulfates, harsh chemicals and toxins, Fairy Tales can be your good decision. Its primary ingredients are soy, rosemary, citronella, peppermint, lavender, tea tree, etc.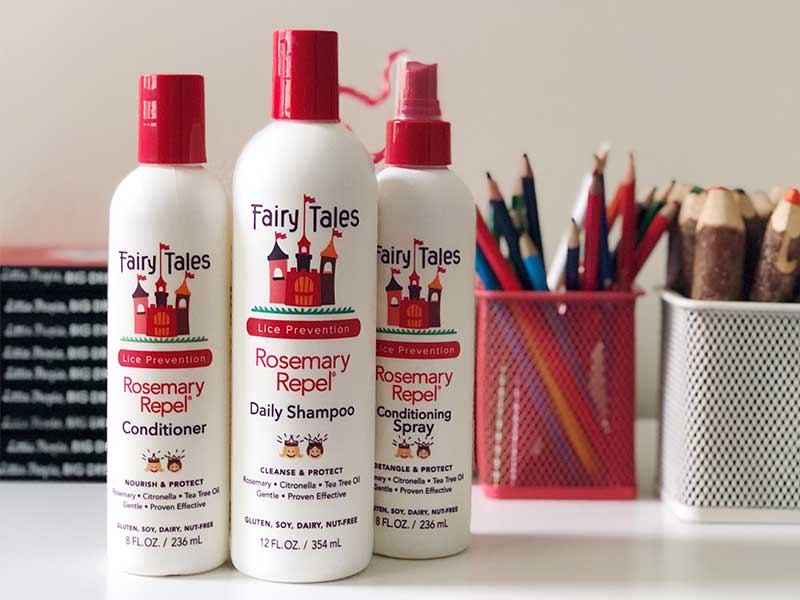 Can you use flea and tick shampoo to get rid of head lice? Our answer is "Yes". As most flea shampoos contain some chemicals that can get rid of both fleas and lice as well. Does dandruff shampoo kill head lice? It is simple to deal with dandruff. On the other hand, head lice need a different approach.
Final Thoughts
Now that you have been covered with the list of head lice shampoo, you can easily pick one for your own. Remember to consider your hair condition as well as product specifications carefully before buying.
In addition to the products on this list, you can refer to head lice shampoo CVS, ivermectin shampoo, quail or coconut shampoo head lice. They are also preferable in the market.
Are you confident in taking good care of your human hair? If you still have no idea about what to do next, leave a comment below or check our blog to get more information. Or contact us directly to get special support.
We are glad to listen to from you.