The hair plays an important role in contributing to a gentleman, and that's why people have a bunch of caring products for hair, and hair gels, with their versatility, are maintaining the popularity among men. This can lead to some difficulties, though, since a large number of hair gels makes you confused about the quality, then choosing the best hair gel for men can be very challenging.
Let's check it out a little bit to know what to do.
Hair Gels – Overview
Let's take a look at hair gels for men – what are they, what to consider when using hair gels, and why to choose hair gel over all the rest.
What Are Hair Gels?
Hair gels are a type of hair styling products composed of mostly water. The other ingredients vary depending on the companies' purposes. In most cases, these ones may be humectants, conditioners, proteins, and oils.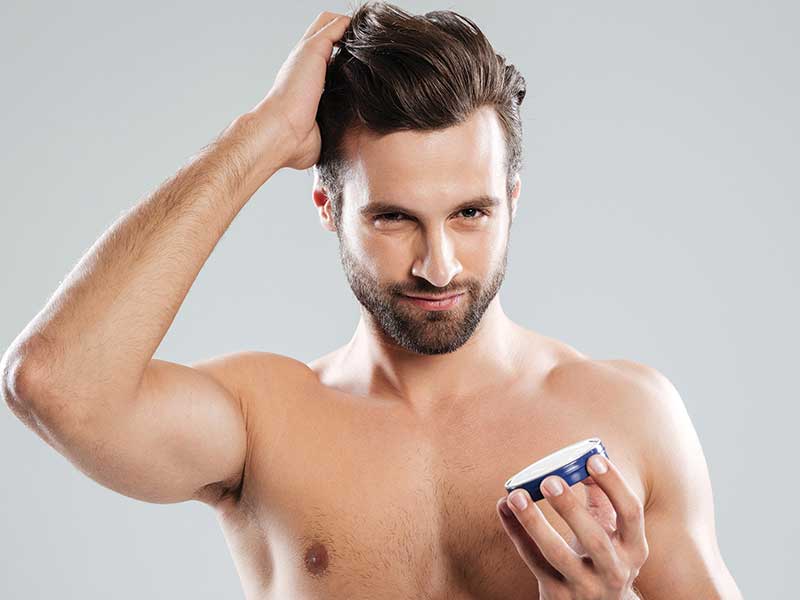 What To Consider When Using Hair Gels?
Before choosing the best hair gels for men, you need to know what to consider when using hair gels, although it's not hard to apply the product.  
The Amount
Each hairstyle and length requires a certain amount of hair gel. In general, a quarter-sized amount of gel is enough for long hair and a little bit less for shorter hair. Too much hair gel will bring about a too greasy look and I bet that you don't want to see it on your head. 
Similar posts:
Clean The Hair
Clean hair brings about not only the comfort but also the best result when you apply the hair gel on your head. Of course, make sure that the shampoo you use is high-quality.
Reasons To Choose Hair Gels Over All The Rest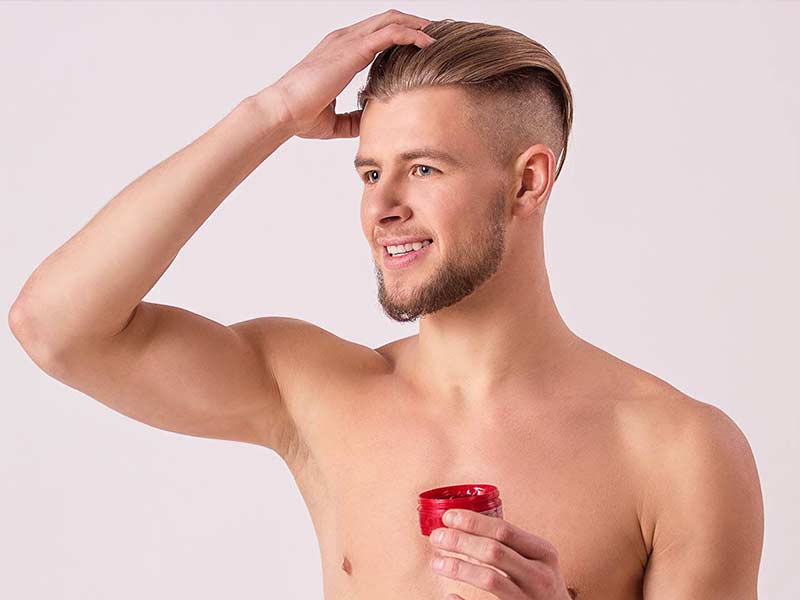 Hair gels can be considered as one of the oldest hair styling products as they originated in ancient Egypt. You hardly see many products appearing a long time ago can maintain the reputation among those other ones like hair gels, so what's the reason?
Hair gels are especially suitable for hairstyles that are difficult to keep in shape as they offer a high hold and an amazing shine.
You can see that the versatility of hair gel helps a lot in the application into most hair lengths and it's particularly suitable for men with thick hair.
Best Hair Gel For Men
We gave you an overview of hair gel, so it's time to look for the best hair gel for men. This list is the result of our permanently researching, but if you think that there is another better choice, don't hesitate to tell us. 
American Crew Firm Hold Styling Gel
American Crew Firm Hold Styling Gel surprises us by its high ratings from users. Excluding the versatility (since it works almost perfectly in any hair texture and lengths), we have its ease to support many hairstyles.
If you are getting problems with your hair falling out of place after a time applying hair gel, this product may be your solution. See its name: 'firm hold' shows that it can last all day long, especially in hair with short to medium length.
We have seen a lot of users telling that they enjoy the healthy look as it is good to regard your hair texture. It also works perfectly on both dry and wet hair.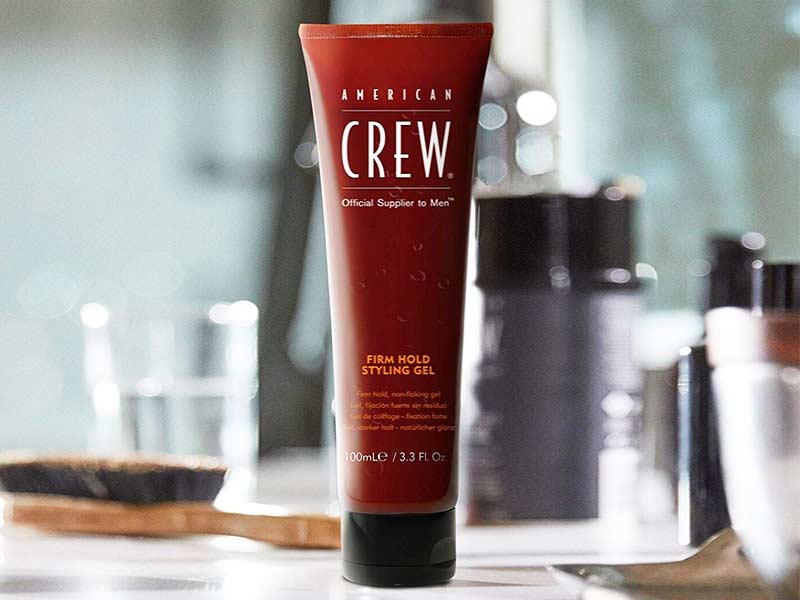 The next thing you may care about is the ingredients, then this hair gel from American Crew will not let you down. You afraid that alcohol makes your hair dry, it's alcohol-free. You want to support your hair care, its ingredient list includes many natural extracts such as vitamin B5 which is one of the best vitamins for hair care, Panama bark, sage, and ginseng.
Pros
– Great versatility
– Long-lasting
– Giving a healthy hair look
– Amazing ingredient list
Cons
– A little amount of product
Johnny B Mode Styling Gel

You may know about Johnny B Mode Styling Gel through many professionals, then you think, it must be very hard to buy but in fact, it's available on the Internet. The company strategically analyzes the costumers' preferences; thus reflecting the commitment to optimize the product then resulting in higher-quality ones. While American Crew Firm Hold Styling Gel brings about a firm hold all day long, the thick formula from this Styling Gel allows great flexibility.
Many people give this product high ratings for the fantastic smells and beautiful blue sky color. Now you know colors and smells also play an important role in improving the users' experience.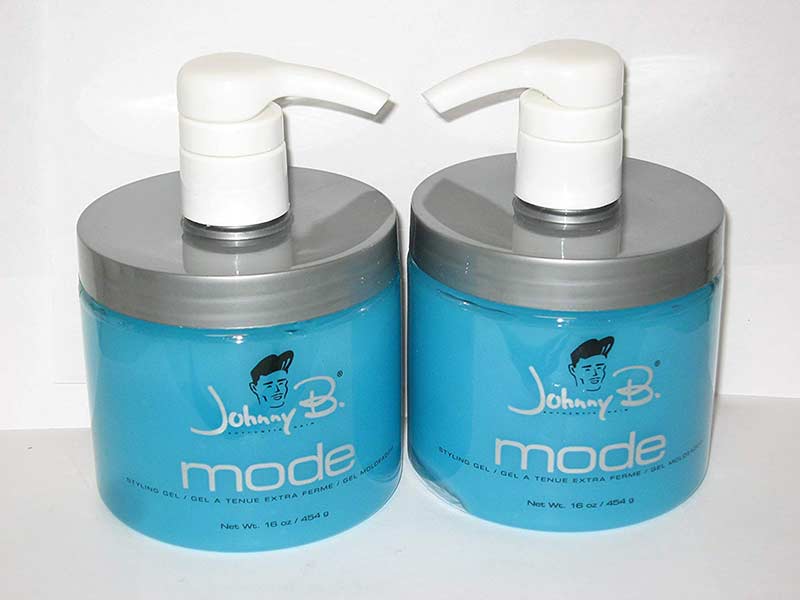 Although it does not hold as firmly as the one above, this Johnny B product is enough for most of the hair thickness while still helps you restyle your hair throughout a day.
Are you afraid that there would be unwanted buildup on your hair? If the answer is yes, this water-soluble hair gel rinses out very easily between applications and results in a lightweight feel (although it may bring about a thick feel on your hand). 
What's more, you don't have to concern whether your hair is dry or not because it works well in any hair conditions, but dry hair is recommended to get the best result.
You ask me about the existence of fragrance in the ingredient list, then yes, it does contain fragrance, but in an allowable limit. So how about alcohol? No, this product is alcohol-free.
Now you know why this was considered as one of the best hair gel for men.
You'll also like:
Pros
– Great flexibility
– Fantastic smells and beautiful color
– Alcohol-free
– Lightweight feel
Cons
– Risky purchasing: fake products are everywhere
The Bottom Lines,
Now you know many things about the best hair gel for men as well as answers to many questions from people: What are hair gels? What to consider when using hair gel? And why we should choose hair gels instead of the rest? In the age of the hair industry when people are all caring for their hair, hair gel keeping its reputation among a bunch of types of hair products is really surprising, and through this post, I bet that you knew the reason.