Hair loss and baldness are a nightmare for everyone, both males and females. It can appear when you are at the age of over 30, older and even younger. You try to find all hair loss treatments which have long-term results. Have you ever tried wearing a full lace wig or frontal? It is among the best methods now.
However, there are too many hair wigs out there that are a variety of sizes, lengths, and colors. To help you find the best pick, Lewigs is going to share you a good cure – black wigs that look real. We believe it will meet your high demands. Let's check it out!
Why you should go with black wigs that look real?
You worried that black hair could not catch up with trendy hairstyles in the fashion world now. In fact, just know how to care, style the hair, and mix with suitable costumes, your black hair is wonderful. It is suitable for the cosmetic needs of almost African American women. To assert that it is the best option, down below are some benefits of the black wig.
Best quality
We highly recommend using human hair instead of a synthetic one. Why? Synthetic fibers are created from artificial leather or plastic, so it can not be re-styled or re-colored. While black hair wigs are made up of virgin hair, 100% natural hair color, and not dyed.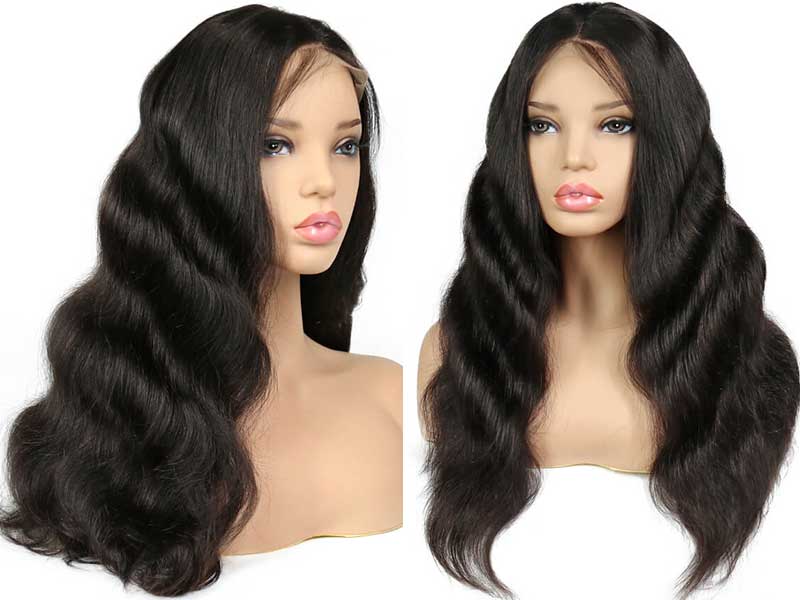 What's more, all cuticles of black wigs are alive and kept running in the same direction from roots to tips. Do not have to worry about tangling and shedding problems. Wigs for black woman that look real match your natural hair color very closely. Like our human hair, wigs are naturally silky or heavily textured. Silky black hair works effectively for women with naturally smooth textured hair while heavily textured is perfect for those with heavily textured hair. 
Similar posts:
Versatility
You are still afraid that black hair is outdated, you are wrong. Buy a black wig and refresh it by creating bangs, making curls, or styling it. As it is unprocessed and untreated human hair, feel free to dye, bleach, and style it. Compared to processed human hair, a natural black wig can be styled easier. Wigs help you change your boring hairstyle without damaging your existing hair.
Suit for all
You are young, select black wigs that look real human hair 100% so that it makes you gentle in his eyes. If your hair is salt and pepper, wear black wigs to hide your natural hair color. No one can guess your real age.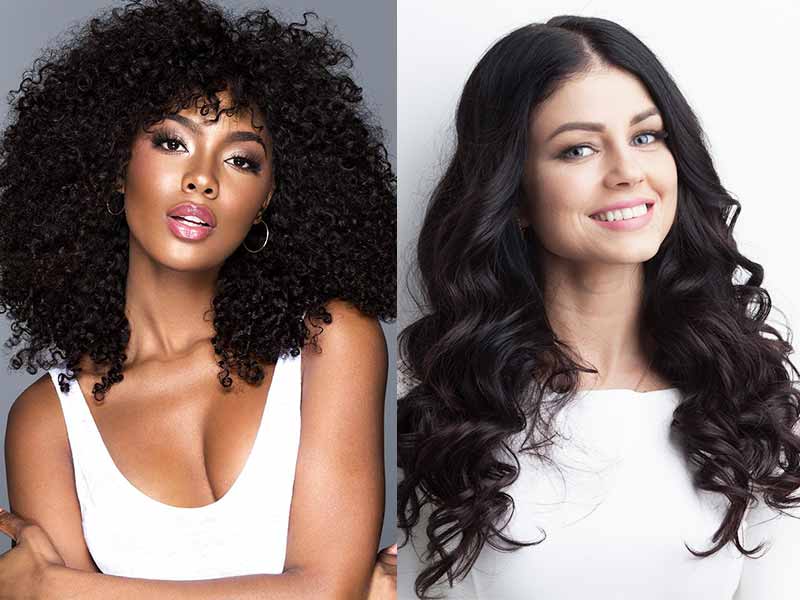 Whether you are black or white, this human hair system can be suitable for you. African American women love black wigs as they offer a realistic look and shine their beauty. No need to color or style, women still have beautiful tresses. It is considered the best wigs that look real and don't matte black women. Also, it is undeniable that black hair color helps corrugate white women's skin. They blend well together.
Friendly price
Compared to a colored wig, the black one is more affordable. The cost of having a bright-colored is, of course, higher than just a natural color only. Black hair wigs that look real have optimized the usage and versatility of the hair system while maintaining an affordable cost.
It is an amazing item that any girl should have in her wig collection. Purchase one and the experience it brings about will never let you down.
Top Black Wigs That Look Real
The color of this wavy full lace wig is #1B (natural color) – the primary color. It is not taken through any kinds of processings or like so. Being ventilated onto the lace cap by hand, it perfectly mimics the real hair that grows from your scalp. Part and style your hair freely without worrying about making it visible. Furthermore, you can wear it in a ponytail if you like.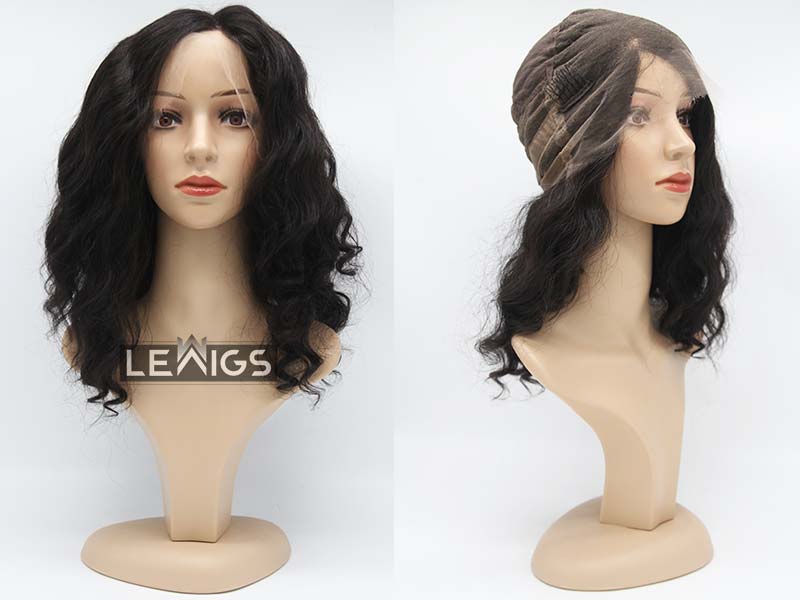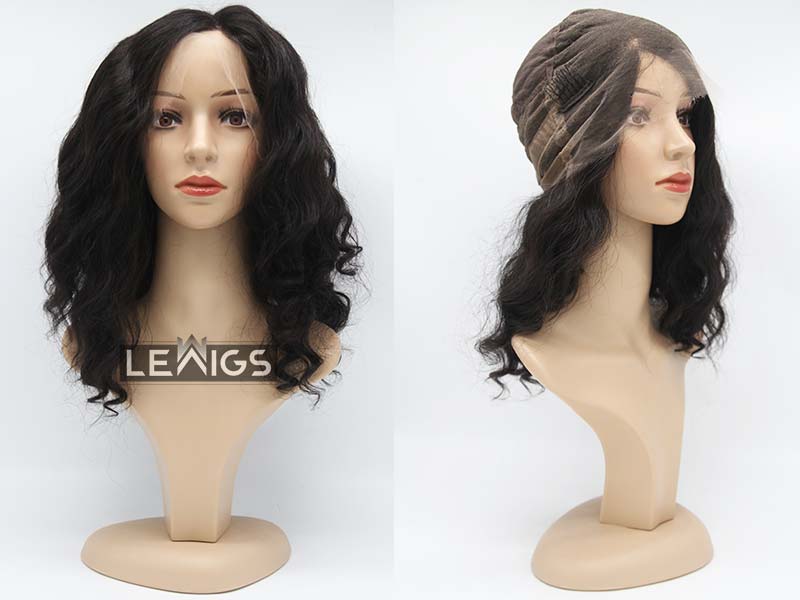 The hair is collected in Vietnam and Cambodia so it is shiny, smooth, and strong hair. If wig wearers love to change the color and texture, you could easily do it at home. Virgin human hair is easier for the dye to set, and it will lead to less damage, also.
13*4 French Lace Front Wigs Human Hair
It is no exaggeration to say that this is a secret weapon for women to get gorgeous tresses. It creates an illusion of a natural hairline that makes it has a natural look. Opt for it, you can enjoy the breathable experience as it consists of French lace.
There is no exact wig size for all as each person has a different scalp size. With 13*4 French Lace Front Wigs Human Hair, the default size for in-stock items is 21.5 inches by 24 inches (21.5" x 24"). However, the manufacturers also customize the hair according to your requests. They can cut it into smaller or bigger sizes. Which hair density do you want? It is available in three common density levels: 130%, 150%, and 180% that suit your existing hair naturally.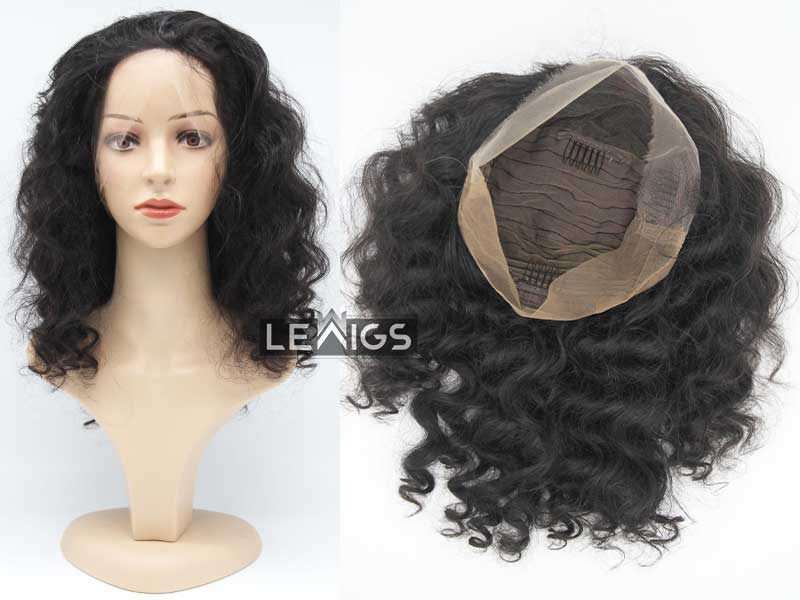 Being cheap wigs that look like real hair for black woman, the hair price is affordable for all. It is the best option for someone looking for a style with a beautiful appearance.
The hair length is 14 inches that reach your shoulder. If you like short black wigs that look real, tell us and we will provide hair systems with a shorter length.
A bob haircut is a favorite hairdo of women. The standard length with a bob cut is below the ears and above the shoulders. However, hairstylists also create many different versions for those who love short or long bob. These wigs for black woman that look real is an easy-to-make hairdo and require little maintenance.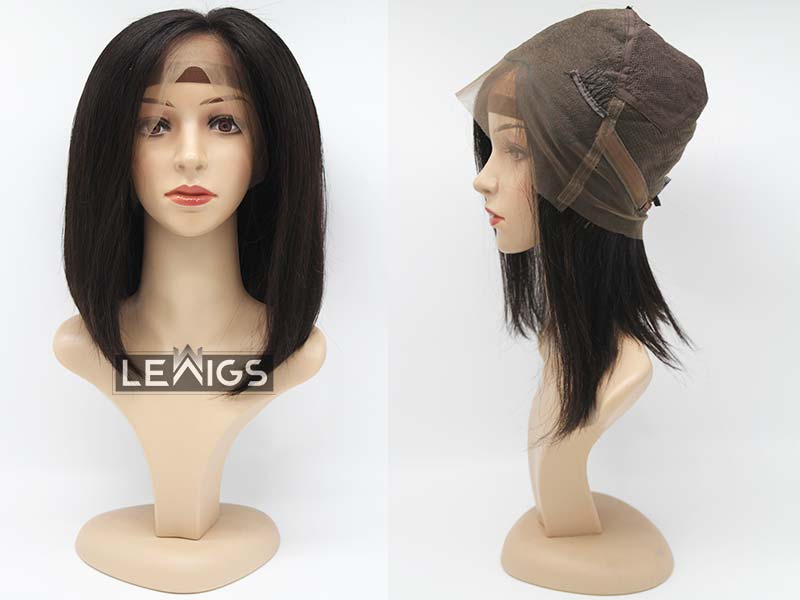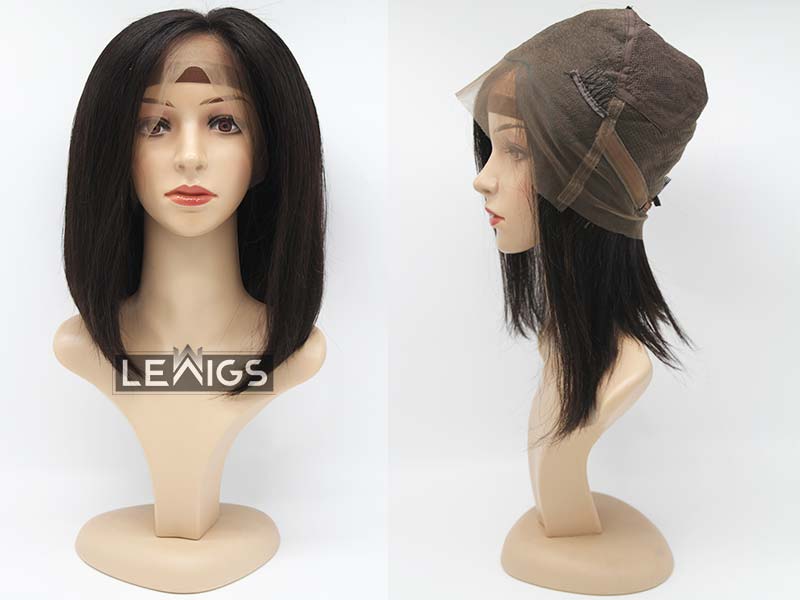 Black bob human hair wig is made of 100% human hair. In other words, its texture is the same as our real hair, all cuticles are alive making it easier to comb and style. Say no with chemical processing, the full lace wig is high-quality and durable.
Moreover, bob wigs never go out of fashion, always on-trend. Customers can choose it to form a high ponytail or bun. Set your mind free when wearing the black hairpiece as it poses little damage to the scalp and hair. Wear and take care of it properly so that it works effectively. 
Read more:
Where to Get Black Wigs That Look Real
There are tons of hair vendors in the market but not all provide high- quality hair wigs for customers. You can find synthetic wigs that look real for black women but it is not versatile and durable. Don't invest your money on bad hairpieces. To have your own reliable hair supplier, please find out information about their companies and products. Before giving the last decision, ask them about the hair origin, how to use wigs, etc.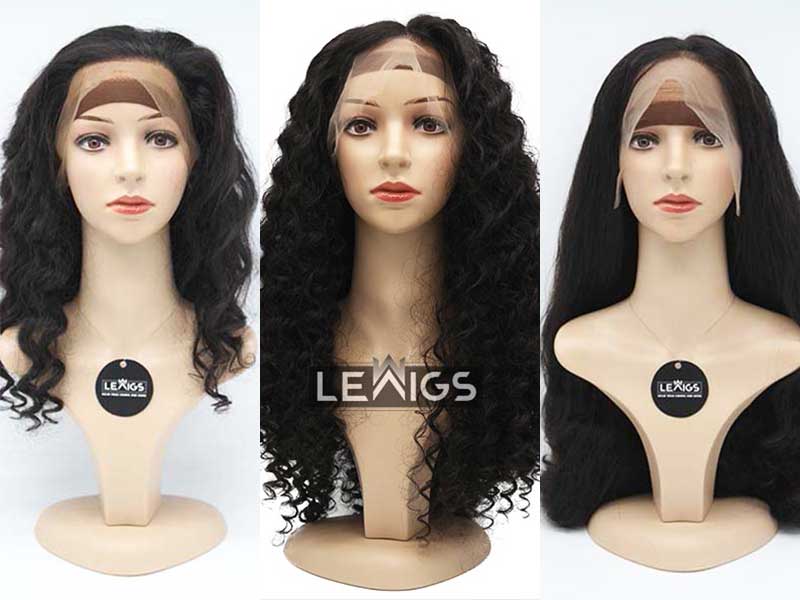 Lewigs commit to using chemically unprocessed hair to create good human hair wigs. The black hair is gathered and took good care. We use Vietnamese hair and Cambodian hair that are high-quality. Because of these features, our black wigs last up to a year and blend very well with natural hair strands. Feel free to wash, dye, and so on. With wigs that look real for black women at Lewigs, be confident to wear and go. Don't miss your chance to enjoy a beautiful life with our excellent hair wigs. 
Interested in getting custom-made black wigs that look real for your own? Visit Lewigs' product line or contact us directly. We offer the best wig to your exact requirements of color, size, length, and so on. 
Look forward to hearing from you.