You are stressful, sick because of hair loss and thinning hair, our hair toppers might be something you need. Hair toppers before and after is the reason you should own an item. You wonder "What hairpiece would be more suitable for you, hair topper or wig?" This post will show the pros and cons of wearing a hair topper. Follow till the end to find out the answer.
What Is A Topper?
A human hair topper is a small version of a wig, which is sometimes referred to as a top piece or half wig. Basically, each topper covers a part of your head, some are used to cover the top while the other covers the sides of your head. So, this hairpiece is varied in sizes depending on the coverage that you need. For those who are at the beginning and progressive stage of hair loss, we highly recommend using a hair topper for alopecia to hide bald spot and thinning hair areas. The human hair is often attached with sensitive-pressure clips and it matches your natural hair perfectly.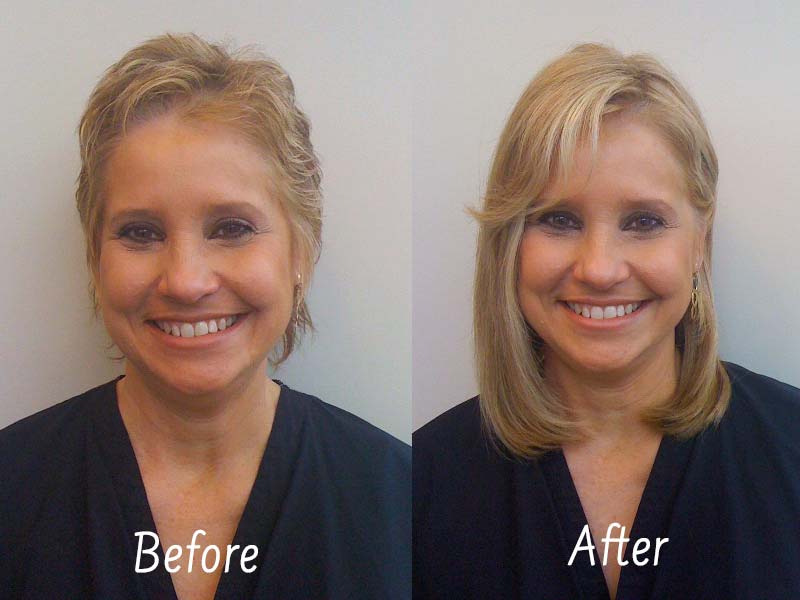 Do you know hair toppers for thin hair before and after images? As I said, hair toppers are designed especially for women experiencing hair problems. Moreover, it can be used to create more volume to your hair, provides coverage where your hair is thin. You know if our hair is not good, we will feel unconfident. With a topper, no matter you are at the first or last stage of hair loss, it regains your confidence and offers flawless hair.
Hair toppers before and after: is it worth money?
Nowadays, many hair vendors produce hair systems at low prices. The cost of a top piece ranges from $45 to over $400 depending on the type of hair and hair vendors and wholesale distributors. Plus, you can pay as much as $50-$80 per month to maintain and take care of it.
Topper Pros
In modern life, you can easily find a toupee without going to the hair store or salon. Have a smartphone or sitting in front of your computer, you will have a hairpiece with only a click. You can search "Human hair toppers before and after" or "wig toppers for short hair before and after"… Toppers have many outstanding benefits. One of them is to instantly switch up your appearance by adding more volume to your thinning hair.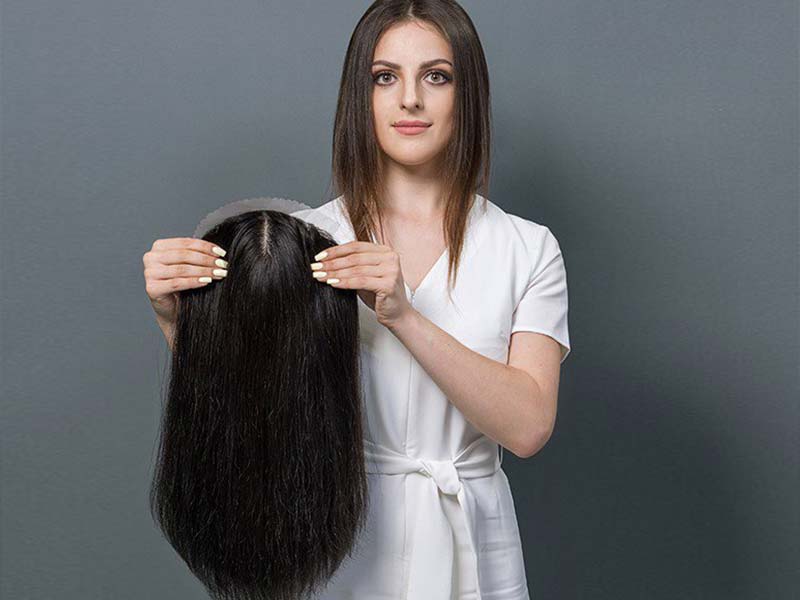 Your hair before and after wearing hair topper
Compare to wigs, hair toppers are more natural. Hence, it is properly blended with your natural hair. It is so constructed well, offering a realistic-looking appearance. It is difficult to recognize whether someone is wearing a hair system or not.
Breathability
The wiglet is used widely around the world, including hot and humid temperature countries. A topper only covers a part of your head, not the whole head so you can feel comfortable when wearing it. In fact, it is often more lightweight and breathable than a full wig.
Read more:
Affordable price
You have a thinning hair area on the top, instead of buying a full wig, you can choose a wiglet. The price of the hidden crown lace hair topper is cheaper than wigs, so you can get some pieces to change hairstyle regularly. 
Flexibility to styling
Depending on the size and color of the hair enhancer, you can wear it daily to get a perfect and realistic appearance. You can style your hairpiece by tight it with a bun, ponytail or other updos. In contrast, you can not wear a ponytail with a wig because it has too much hair. 
Difficulties in wearing hair topper
Find the right color is a challenge.
To get a natural look with a human hair system, should you need to match the color and texture of your existing hair. If you buy hair toppers for short hair online, it is a challenge. You should find "best hair toppers 2018" or read hair topper reviews to find the best hair vendor to order a hair toupee. If the color of the hairpiece doesn't match, you have to color your own hair.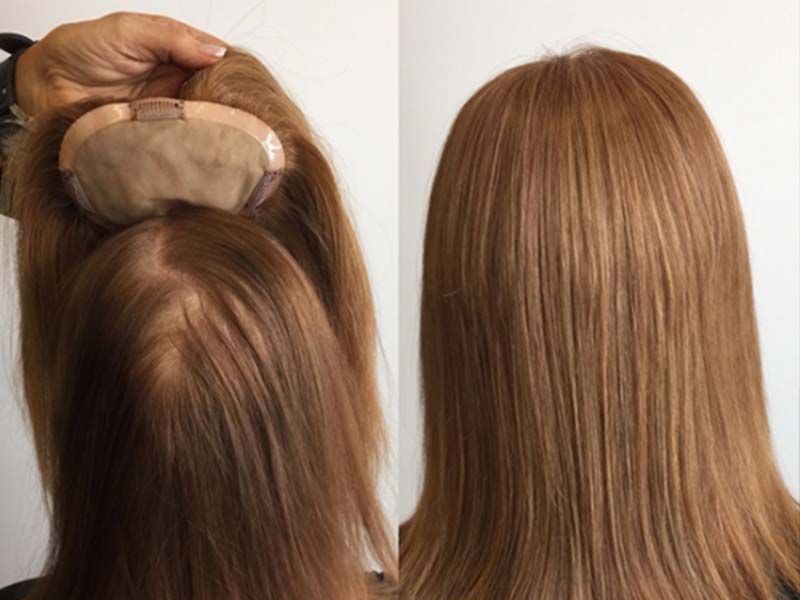 Difficult to wear if you are a newbie
Some wearers find challenges with the clips used to attach the topper to your natural locks. If you buy a topper with poor-quality clips, it can pull, tug, damage your hair and hurt your scalp. Sometimes it can cause headaches if you wear in a long time. Even if you hold the clips in the same area of your natural hair every day, it will make your hair loss problem become worse.
See our top-notch hair toppers:
It can be hard to find the area on your front hairline to ensure the clips if your hair loss areas are in the front of your head. In this case, you should use human hair topper with tape or glue. Bonding the topper helps you attach easily. Or you can search human hair topper reviews on the Internet before putting on your hair system.
High maintenance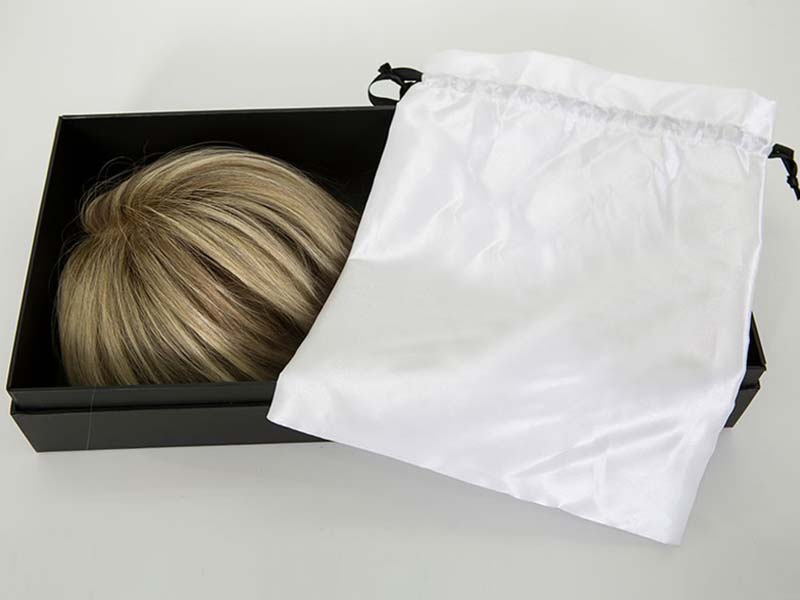 Compare to wearing a synthetic hair topper, the human one is very high maintenance. Just care about it like your existing hair. When you wear real hairpiece, you can style your own hair. This means you can wash, brush, blow-dry, straighten or curl to make the topper blend your bio hair. However, you have to take care of it carefully to reuse many times and keep it last longer.
Lewigs – The Best Human Hair Toppers Vendor
Browse Lewigs' large selection of human hair replacement systems for hair loss problems and see many hair toppers before and after pics. Come to our hair company, we offer you the best high-class hair products at affordable prices. Moreover, our selling teams supply you with the most satisfying service.
Kindly contact directly or text us via email if you would like to add more information about hair toppers such as hidden crown toppers hair crown before and after, women's hair toppers before and after or before and after hair toppers… We are willing to help you at any time.