What is the most significant part of wigs and hair toppers? What is the first thing which catches your sight? Most of you will be likely to agree that it is the hair! There are two hair categories: synthetic or human hair toppers. Which is better?
If you are confused about synthetic hair toppers and wonder whether to choose them or not, this post is definitely for you.
What is synthetic hair?
It contains man-made fibers. The manufacturers create it from polymers in a way that brings the same appearance as your bio hair. That said, this hairpiece most commonly consists of a variety of artificial plastics and polymers which make the cons outweigh the pros. They can be Acrylonitrile, PVC, Acrylic, Vinyl, Silicone, Polyethylene Terephthalate, and Singlefilament polyester.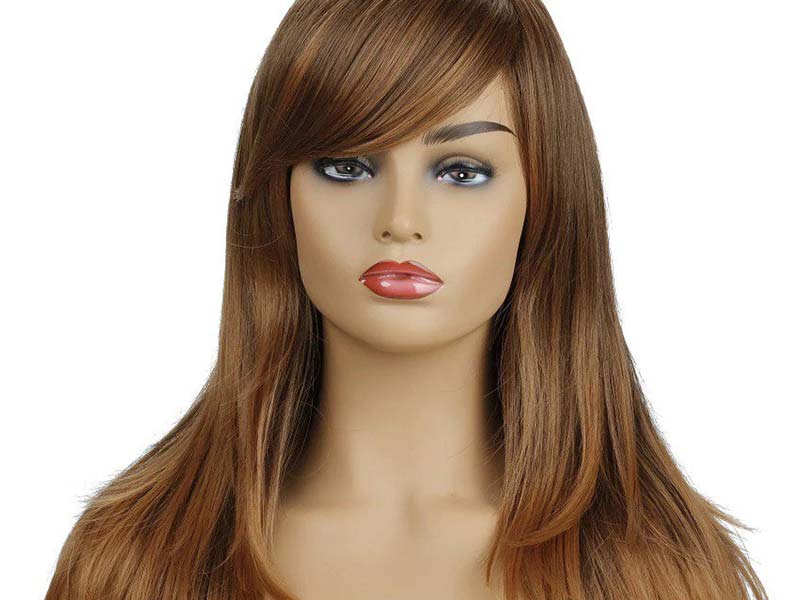 The advantages and disadvantages
Importantly, you consider their plus points as well as drawbacks before making your purchase decision.
What synthetic hair could do?
– Care: You can take care of them without much effort. Wash and dry. After that, shake them out and call it done.
– Style holding ability: This type of hair system works quite well to hold the hairstyle. Therefore, you do not have to overly care about the weather.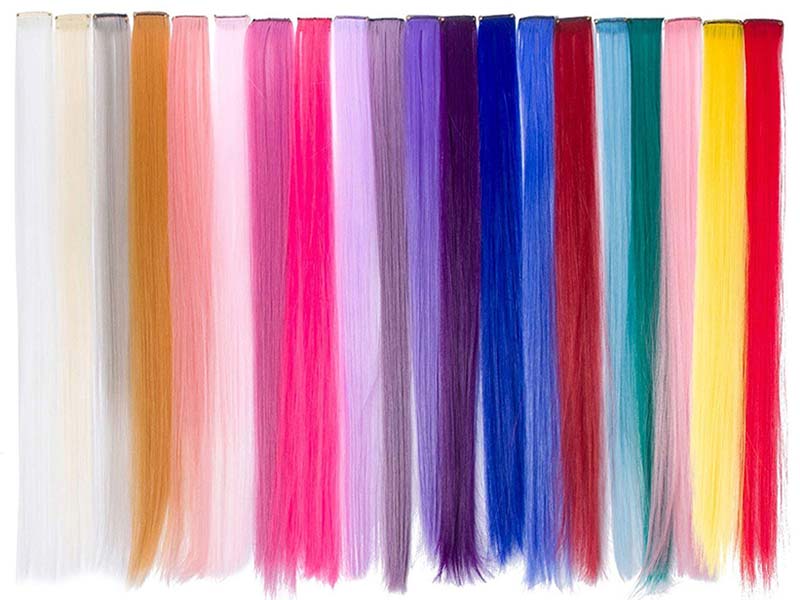 – Color variety: Feel free to select from different colors.
– Price. They do not cost you a fortune.
Drawbacks of synthetic hair toppers
– Versatility limitation: It is sad but true that curling or straightening synthetic hair toppers with heat styling tools is not possible. You can do so only if the partial wig is thermally friendly.
– Longevity: They are not as durable as human hair. The maximum lifespan is likely five months when worn daily.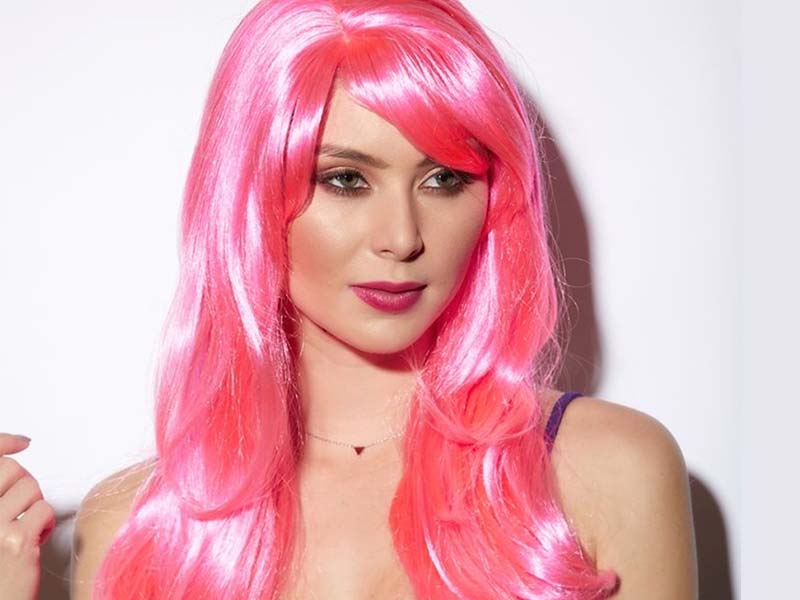 – Shine: The shine from some cheap toppers is not realistic at all.
– Hair color: As they are from synthetic fibers, their look is not as natural as their human hair counterparts.
– No choice for changing the color: Recoloring synthetic toppers for short hair, etc. is not recommendable. Or else, the traditional hair color will fail to adhere to the fibers.
Why you should not choose synthetic hair toppers?
Are you okay with their downsides? Even if your heart is big enough to forget about their letdowns, you should be careful with the potential risks of these strands.
Determining their quality is difficult
It is practically not possible, indeed. The only thing you can base on is the cost. Still, it is misleading. Most of the time, it is not a quality reflection. The scariest case is, the hair stores sell the bad toppers at the price of a premium-quality one.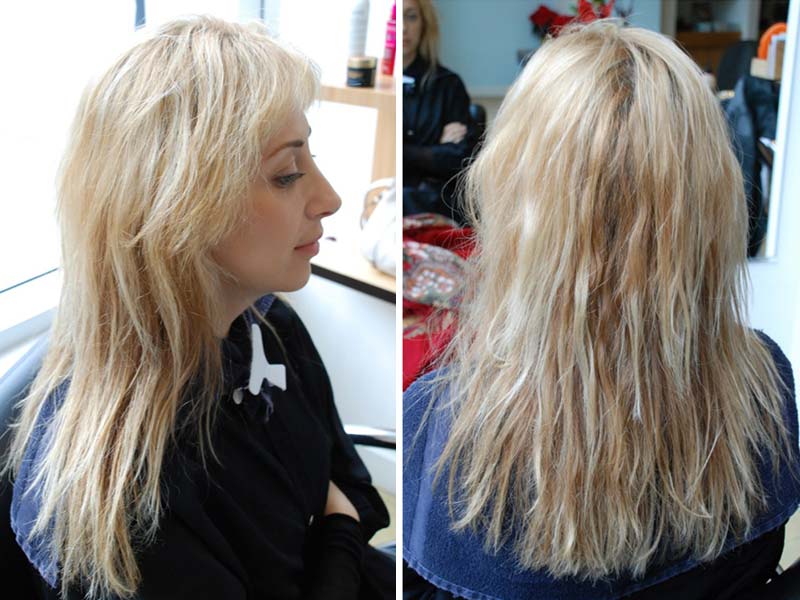 Low-quality materials can danger your hair or skin
Purchasing these products is basically the bet full of dangers since you do not know what is inside them. The common ones are polyester and acrylic. Their quality can be higher or lower. And the negative effects of the bad-grade materials are possibly beyond your control.
For instance, according to research, acrylic is linkable to cancer. Meanwhile, polyester is probably irritating to your skin. Wearers who are susceptible to the slight changes, etc. could go through these impacts when their scalp and skin constantly contact with this type of wig.
Poor-quality synthetic materials can irritate your scalp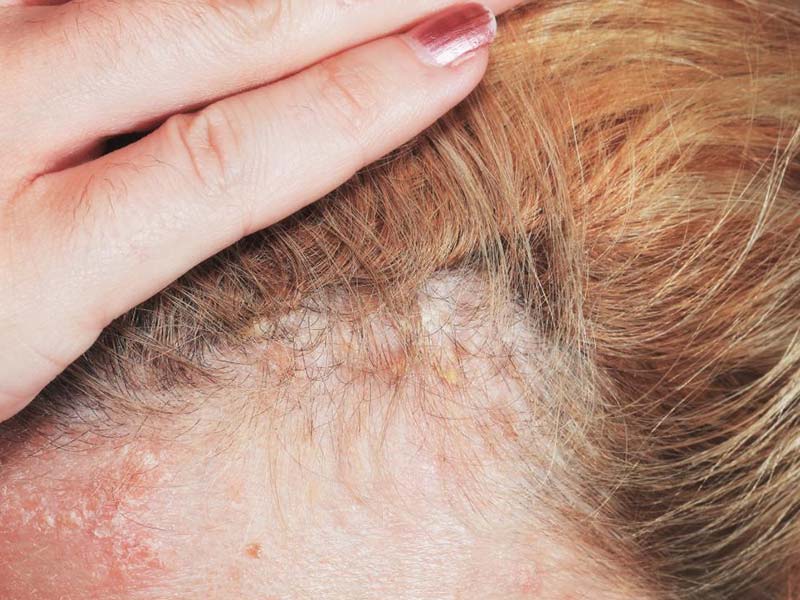 You know, one of the most sensitive areas is the scalp's skin. That is because your hair gives it a complete. It does not have enough exposure to the external. Rashes or so occur to many women when they use a strong shampoo. If you have a truly sensitive scalp, you should stay away from any kind of synthetic hair and opt for a better human hair hairpiece.
Read more:
Artificial fibers are easily set on fire
One of the main problems with this hair is, it is flammable and cannot be resistant to heat. As many women use thermal tools on the topper or wig, it can be dangerous. The low-grade ones are more likely to melt or burn when contacting with heat.
Not all, if the hot factors liquefy your synthetic hair blending with your real hair, what will happen? Chances are, you will have to cut it to get rid of the mess. The worst case is that you will lose all of the locks. Reportedly, there are girls who suffered from the burnt scalp skin owing to the improper use of those toppers.
The most current synthetic hairline can have thermally resistant features, indeed. But, you should not consider it as a guarantee. Be sure to avoid hot tools when styling this hair.
They can encourage the growth of fungus and bacteria
With synthetic hair toppers, the scalp skin can be hard to breathe. Additionally, the dirt accumulates from the sweat as well. That way is not healthy. Your skin covering the head will possibly become moist in the end. And you know, bacteria, etc. are fond of that atmosphere.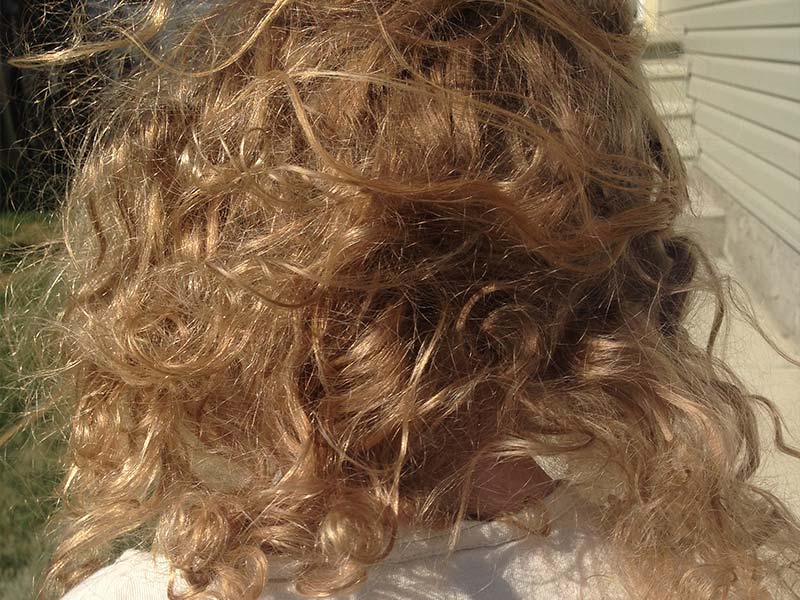 These strands may lead to tangling
The artificial hair does not last long. It will get worse over time. After a few washes, it can be messy and matted. Are you thinking that the problem is not serious? Will you take the topper off and deal with the issue? It is not exactly the case!
How about opting for a human hair topper?
Removing the ruined ones is not simple if they mix in with your natural hair. In case your bio tresses tangle up with them, cutting the strands is the only way. You do not wish to go through that experience, do you?
Why should you rely on human hair toppers?
Do you want to prevent all of the risks with synthetic hair toppers? Then, purchasing quality human hair ones is the best way to go.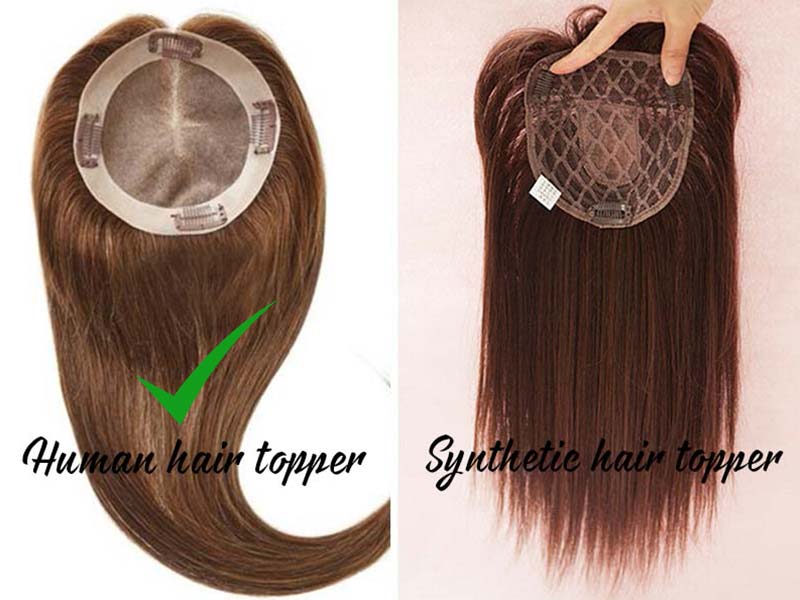 Human hair toppers, namely the silk hair toppers, appear a hundred times more natural. The touch feels soft. What is more, they are significantly durable. You can dye and style them the way you want. Maintaining these strands is easy. 
Additionally, you know exactly what you are going to buy when the real human hair entails. For instance, manufacturers have to follow strict rules when making Remy hair.
Does their price concern you? When you get them at Lewigs, the cost is not a problem at all. Here, the toppers come in superior quality and at the most reasonable price.