You have thin hair, you think it is your unlucky. But in reality, it is easy to get a fashionable haircut with thin hair. In fact, thin hair is ideal for some men's hairdos. Whether your thin hair is natural or it is the result of age, you can be outstanding with plenty of awesome hairstyles. Here are some hairstyles for men with thin hair that you should try.
Messy Hair
Your hair is thin due to hair loss. You are looking for new hairstyles for men to hide your hair defects. If you are at the first stage of hair loss, the good hairstyles for men with thin hair can effectively hide your receding hairline. To get this style and enhance the texture, you should leave your hair in the medium length. The sides should be cut shorter with a cool low fade.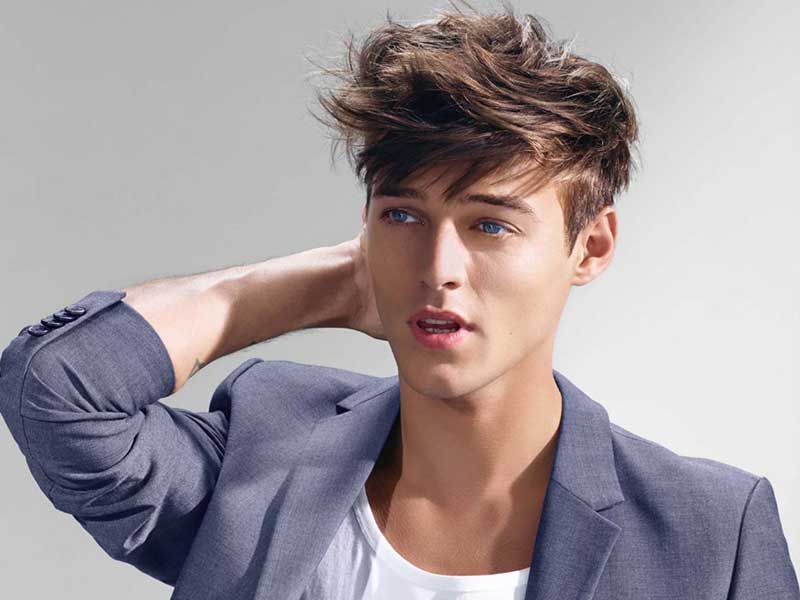 You can use a salt spray to create messy hairstyles. It is a surprising product and easy to use. Spray it onto your damp hair, work it into the roots and scalp with your fingers to beef up the hair's texture and volume. Blow-dry your hair with a hairdryer at the lowest setting level for extra height or let it air dry. Finally, you can get a cool surfer messy style.
Notably, this hairstyle goes well with hair toupee. In case you are wearing a toupee hairpiece to hide your bald spots, this messy hairdo would help to hide your systems.
Pompadour
This is an excellent haircut for all men. The airy and light take on the Pompadour lends itself well to thinning hair. The style is generally distinguished by the high volume brushed upfront of the hair.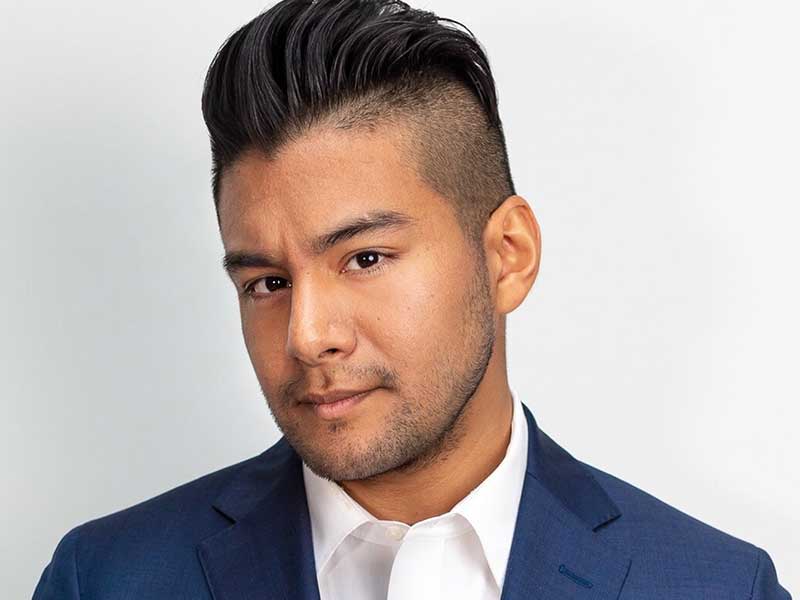 Pompadour is among the best hairstyles for men and widely used by stylish gentlemen. It is short sides and long, thick hair on top. How to cut the hairstyle? Your barber will section off the top of your hair and taper fade two sides according to your desired length. You should use gel and hair wax to create the hair's shine.
The Pompadour makes your hair look thicker and fuller. It is a perfect blend between classic and modern styles for men.
Similar posts:
Short Textured Fringe
You don't like your big forehead, and you want to cover it up. So one of the most popular style today would be a short textured fringe. These hairstyles for men with thin hair and big forehead suit all ages and offer a youthful look. You can see someone who is in the late 20 ages with short textured fringe and older guys also wear this haircut.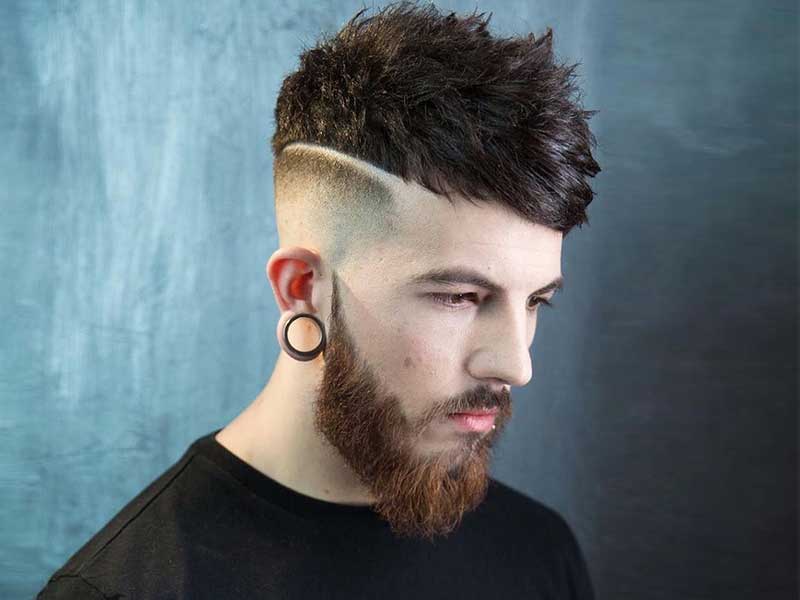 Thin hair in front is not the problem with the haircut. Not only hide big foreheads, the haircut also shortens longer face shapes. So a carefully chosen fringe will give a whole new look to your hair. To make sure that you do not fall foul of the short texture fringe, you have to consider your hair texture, density, and face shape.
Slicked back hair
Slicked back is also created for thinning hair as the fades at the sides make your thinning hair appear thicker. It is a beautiful men hairstyle with unique characteristics, blending between classic and modern styles. In other words, slicked back is one of the Undercut hairstyles. If you have long thin hair, opt for it. Long hairstyles for men create a full look for your hair and also help you to become romantic. 
Known as the best hairstyles for men with receding hairline and thin hair, Slicked back hair is always the first choice of men. Appeared from the 30s of the last century, this hairstyle immediately became a phenomenon and still hot these days.
The hairstyle becomes more popular when it is worn by many celebs such as David Beckham, Adam Levine, G-Dragon, and so on. Do you know the King of Rock 'n' Roll Elvis Presley? His signature look was black locks slicked back and to the side. He said that he loved his hair slicked back.
Quiff with Taper Fade
If you are seeking new short or medium hairstyles for men with thin hair, the quiff may provide you a classy and casual style. It is perfect for your social and professional life. Just like the slicked-back hair, but the hair is longer and thicker. What's more, tapered cuts provide a lot of styling options like Textured modern quiff, High quiff, Classic Quiff, and so on.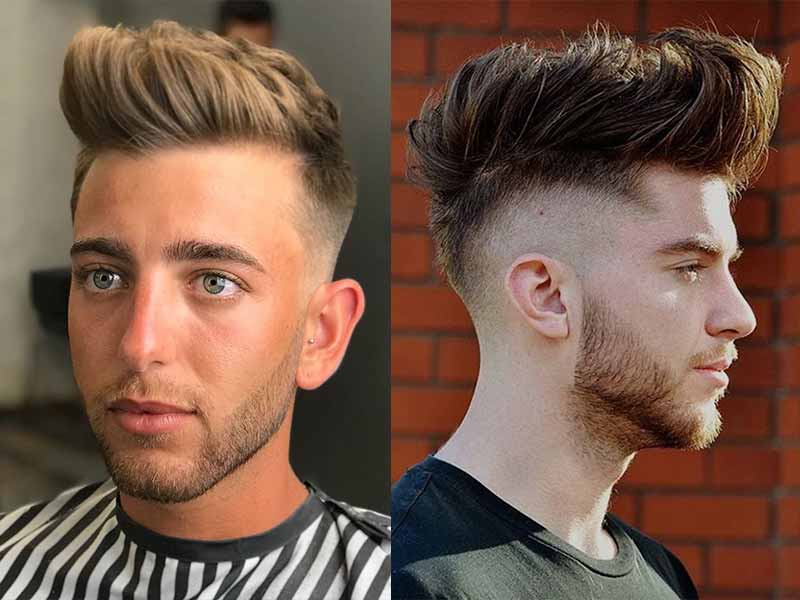 To style a quiff, the section hair on the top is at least 3 inches. And the ideal length is from 3 to 6 inches. You should style the hair after showering when your hair is slightly damp. Then take a small amount of styling products (pomade, wax, gel, etc.) and apply to your hair. Ensure that the product covers and works evenly on hair strands to achieve your desired height and texture. Blow-dry your hair while you pull it up and back. This way helps to increase your hair volume.
Butch cut
You can see short hairstyles for men with thin straight hair on the head of military men or athletes. Also known as a uniform cut, the butch hair is very short, less than one inch. It is also called a brush cut.
Before styling hair, you need to shave your head first so that it is the same length. The barber use clippers to cut your hair. With the butch cut, your hairline will disappear, bringing masculinity without much effort.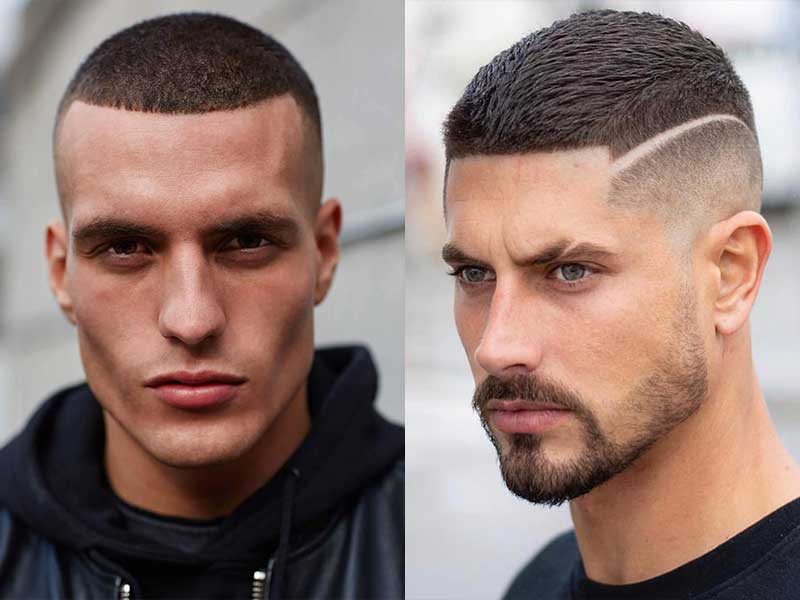 If you want your hair short and want to get a fresh look, then it just might be for you. Blutch cut is great for young boys as it is hassle-free. If you are experiencing baldness, opt for this style to conceal the problem.
It is known as one of the easiest and cool hairstyles for men you can get. You can ask your stylist or even do it yourself. How can you style the hairstyle? In fact, it does not need too much styling. But if you want to style the hair, apply hair wax that is created for buzz cut haircut.
Combover With Volume
There are tons of ways to play with the combover technique. Whether you are young or older, the hair fits all men. It has great volume as the combover creates several smooth waves on your mane. Being one of the most favorite hairstyles for older men, it makes them look younger than their real age.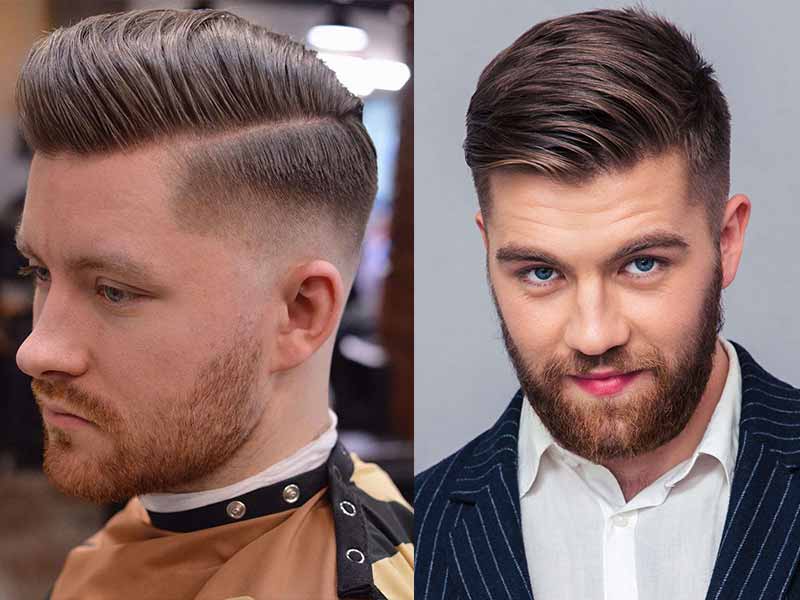 Your hair is thin on top or in front, a good haircut makes thin hair look thicker. This is a style that you can wash and go with very little time spent on maintenance. A light hairspray can hold the style all day.
Read more:
Long Layered Haircut
The haircut will suit the needs and meet the requirements of all gentlemen. Why it fits so many people? Simple! It helps add volume to thin and lifeless hair or may tame wild tresses. There is a dozen of coolest and best ways to add texture and volume to your hair with the help of some layers. You can try some hairstyles for men with long thin hair such as Long layered shag, trim layered haircut, etc.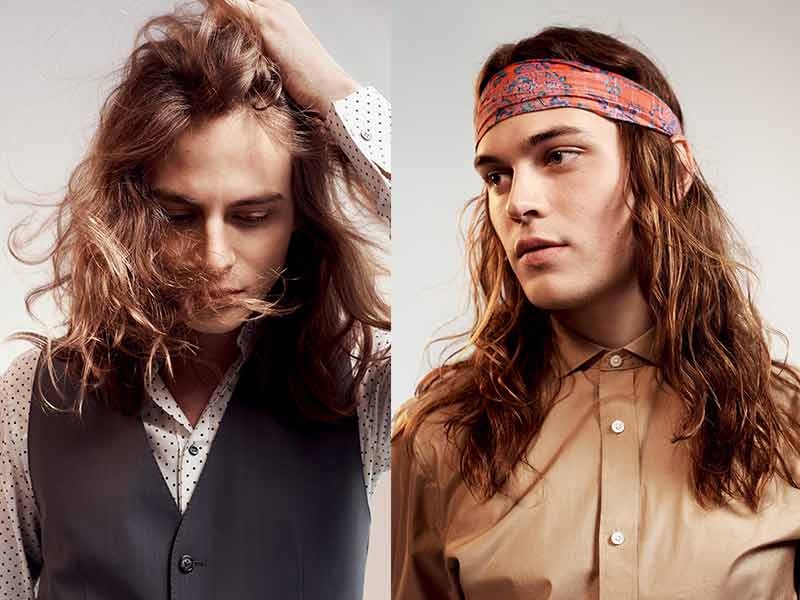 Layering a haircutting technique that is used for any length of hair. Depending on the effect you want, your barber will layer your long hair accordingly. If you get a long layered haircut in straight thin hair, it looks more defined. Using styling products to create the haircut's definition and dimension. Opt for pomades, muds, pastes or waxes.
Asymmetrical Style
You are bored with your thin hair. You don't want to wear your hairstyle for a longer time any more. Spice it up with asymmetrical styles that are appreciated by the world of fashion. Opt for an asymmetry, you will look your best any time and anywhere. Opt for an asymmetrical haircut, and you'll look your best every time. The hairstyle is not even, it works well to hide your round face and chubby cheeks.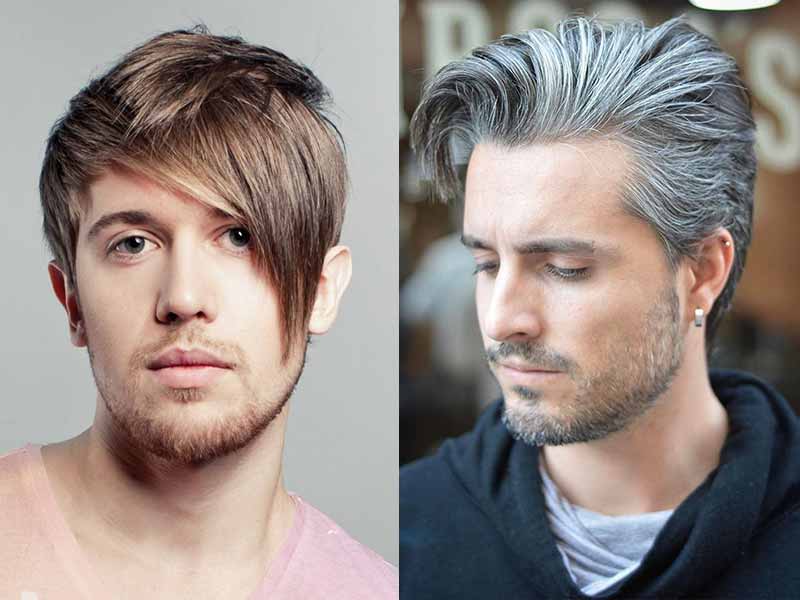 These hairstyles for men with thin hair and round face will help you reach the most impressive hairdo to stand out!
Our Conclusion
Do you like short, long or medium length hairstyles for men? Which hairstyles for men with thin hair do you like best? With the right hairstyle, your face becomes eye-catching and masculine. You have a whole world of choices ranging from classic pompadour to snappy butch cut.
Are you willing to try one? Let Lewigs know! Send us the results and share your thoughts below the article. We love hearing your voice.