Medications are created to treat plenty of health diseases, but sometimes they have side effects. Certain drugs can encourage hair growth, while others change hair texture and cause hair loss. Let's discuss which medications cause hair loss and how to reverse hair loss from medication.
Medication And Hair Loss
Hair loss, or alopecia, is a common problem appearing in both men and women. It may be a result of health-related issues, hereditary, lack of nutrients, and medication. Many people experience temporary hair loss while others are permanent or baldness.
You can see your hair starts falling out after a period of time of taking medicine. Don't worry as it is a side effect of many medications. Often these drugs cause temporary hair loss, and it will disappear if you adjust the dosage or stop taking medicine.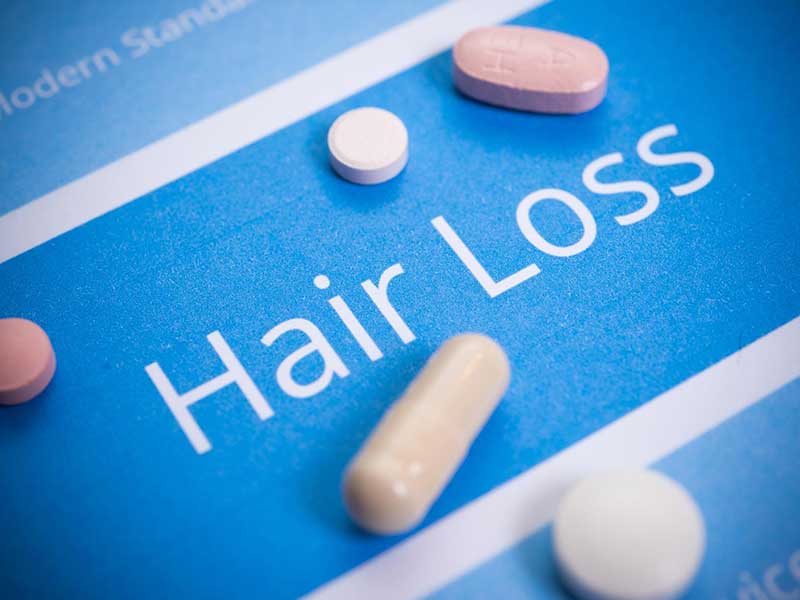 Medication causing hair loss contains some ingredients that affect the hair follicles, leading thinner and weaker hair. It also disrupts hair growth.
Many studies show that medication causes two kinds of hair loss: telogen effluvium and anagen effluvium. Telogen effluvium is also called temporary hair loss and a short-term type. It just occurs in the resting phase of the hair follicles and new hair will replace. In contrast, anagen effluvium is a longer-term type of hair loss. Not only having hair loss in your head, but you can also experience loss of other body hair like eyelashes and eyebrows. The problem occurs in the growing phase.
Similar posts:
Types of Medication Cause Hair Loss
The severity of hair loss from medication depends on many factors. It is the type of medicine you are taking and your sensitivity to the drug. Here are some types of drugs that can cause your hair loss as an unwanted effect.
Medications contain vitamin A
Some drugs with high doses of vitamin A are not good for your hair, causing hair loss. Acne medications are a typical instance. You can consult with your dermatologist if the side effects of drugs are serious.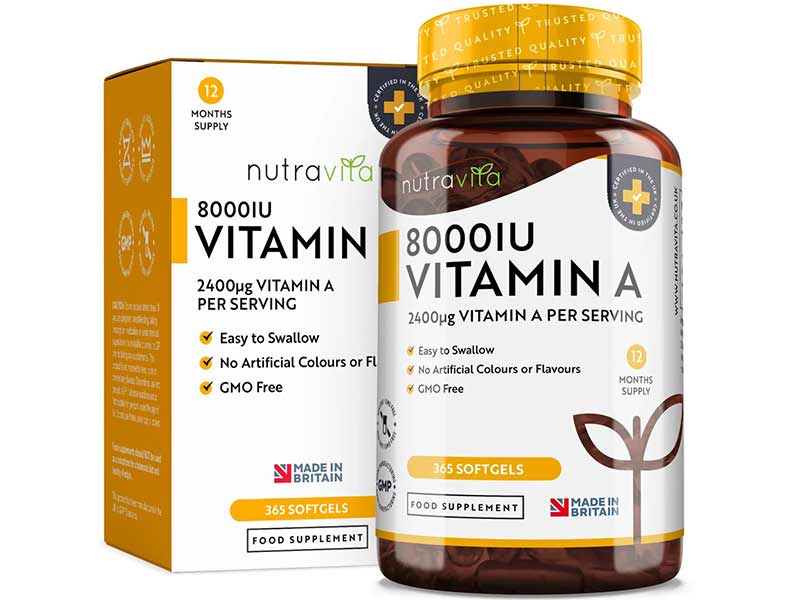 Antibiotics
Taking antibiotics regularly is a reason causing thinning hair. They cause vitamin B and hemoglobin deficiency in the body. The hair follicles shrink, hair strands become weaker and weaker and fall out.
Anticlotting drugs
Some medications like heparin and warfarin are used to prevent blood clots. However, after taking these drugs for about twelve weeks, the patient can see that their hair starts losing. 
Weight loss medications
Certain drugs like Phentermine can make the hair fall out too much, but this side effect is often not listed. This is because dieters are often nutrient-deficient that contributes to their hair loss.
Thyroid medications
Does thyroid medication cause hair loss? People always think that hair loss is affected by thyroid conditions. In fact, certain medications are used to treat thyroid disease contribute to thinning hair. Carbimazole or propylthiouracil as an example.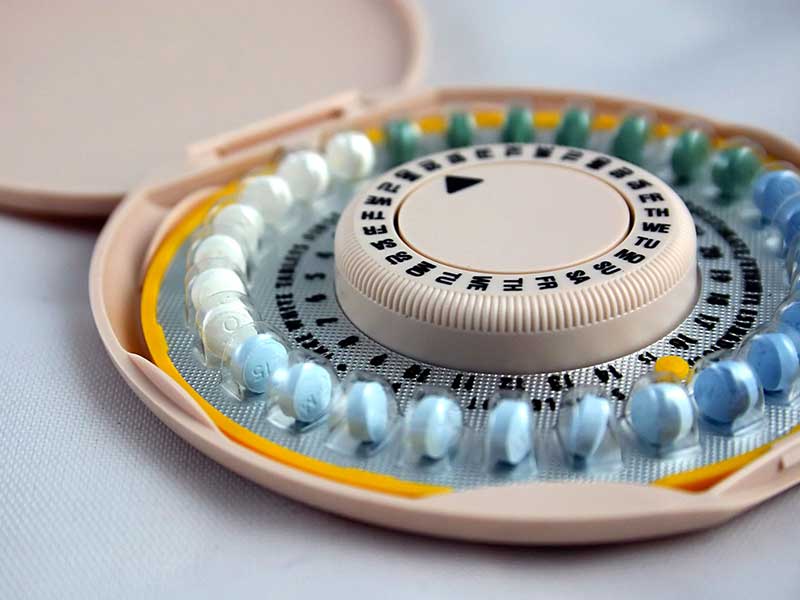 Birth control pills
This is one of the typical medications that cause hair loss in women. Birth control pills alter hormones in women, impairing hair germ cells. And the result is that the hair strands will fall out quickly.
Chemotherapy
You can see that most cancer patients have no hair on their heads, it is due to chemotherapy. Chemotherapy drugs cause anagen effluvium. They are created to destroy the cancer cells in the body, but they also destroy other cells such as the hair. Hair loss due to medication will it grow back after stopping the treatments.
In addition, hair loss can occur if you take cholesterol-lowering drugs, epilepsy drugs, mood stabilizers, etc.
How To Reverse Hair Loss From Medication
Your hair loss will be improved, the hair will regrow after you stop taking the medication or finish treatment. However, you should follow some tips to reduce losing hair strands due to medication.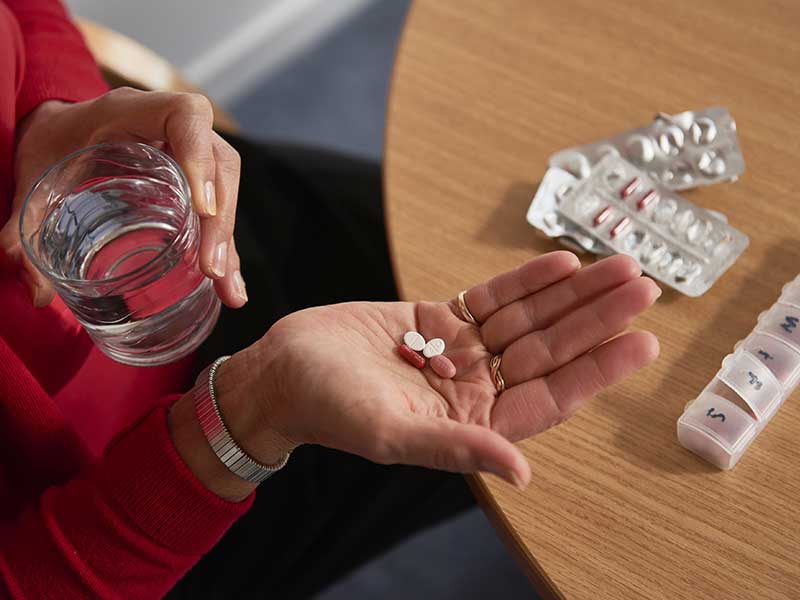 Adjust or stop taking medication
Improve your hair loss caused by medication is not difficult. Notice hair thinning or loss after taking a new medication, talk to your doctor. He will check to adjust the dosage or change to another medication. Or he may advise that you stop taking medication for a few months.
Healthy eating habit during the treatment
How to stop hair loss due to medication? A nutritious diet every day is the fastest way to keep your health during the treatment. It stimulates hair growth as well. We think the method is quite simple, and everyone can do it. Eat foods that contain omega-3 fatty acids, biotin, zinc, and iron, and so on so that they supply all necessary nutrients for the body. A healthy diet with essential nutrients can encourage hair growth, especially you are suffering hair loss.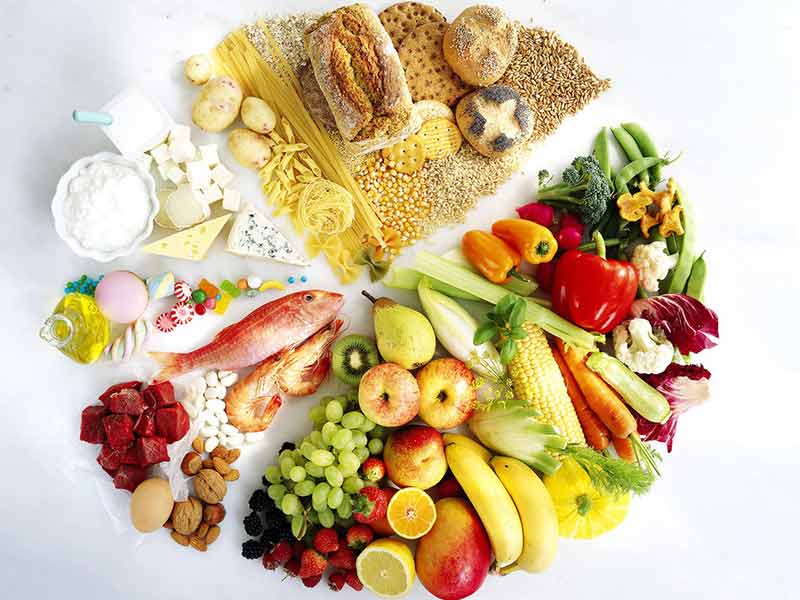 Limit stress
Exercise and sleep well to avoid stress. Take part in some yoga courses and outdoor activities are great ideas. Running or any sport you like. Not only maintains your healthy body, it is also good for hair follicles and scalp. Along with that, make a habit to massage your scalp every day.
Jump to:
The Outlook
In most cases, you can improve your hair condition once stopped taking medication that causes hair loss. Or you can ask your doctor for advice, he will adjust the dosage to reduce your hair loss condition. Bear in mind that never stop taking without asking your doctor. Hair loss from medication is common, so you don't be freak out of it. Follow the hair tips above to strengthen your hair health during having treatment.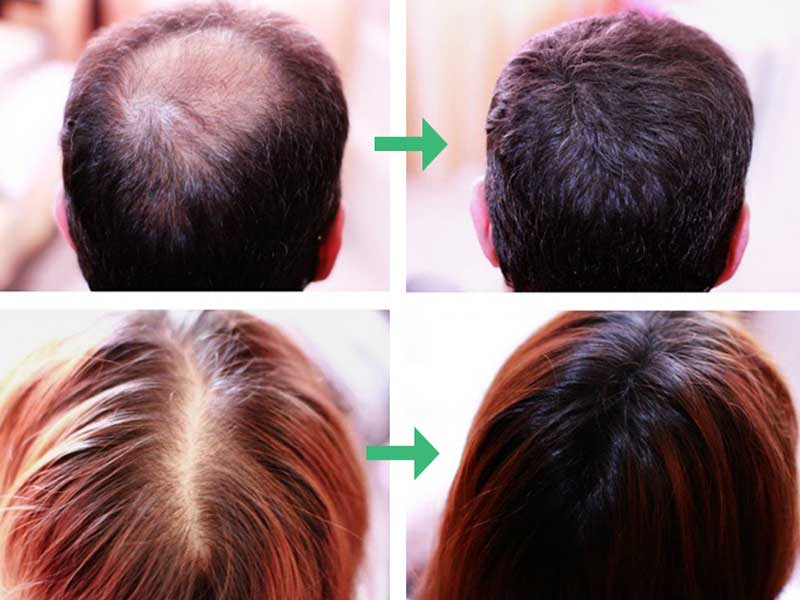 If your hair is out of your control, you can opt for a wig or toupee to cover the hair defects. No harm your hair and scalp, just put on your hair, you will have a nice haircut. There are many hair vendors that provide hairpieces out there, you do not know where to buy the best hairpiece. Lewigs is here. We commit to offer customers 100% human hair systems that are chemically unprocessed. We use only qualified Remy and human hair for our hair systems. Our hair comes in a variety of types, colors, and lengths to choose from. If you have no experience in buying hair, our professional staff will support you to select the most suitable hair. Don't miss out on your chance to get nice hair. 
That's all sharings about how to reverse hair loss from medication from Lewigs. Browse to our blog posts if you want to get more useful stuff about the hair and related things.