If you are a fan of Bond films, I am sure that you know Sean Connery – a famous main character of this series film. Therefore, it is not strange that when you search for information about him on the Internet, you can read many articles about him, especially the facts. One of the most interesting facts is that he experienced hair loss at an early age, and now he is bald. So, does Sean Connery have to wear a toupee? Let's answer this question with our article today "Sean Connery toupee" on Lewigs. 
Who Is Sean Connery?
His full name is Thomas Sean Connery. He was born on 25 August 1930 (now he is 90 years old) in Scotland. He has been known as a famous actor and producer. Now, he is retired.
Sean Connery was the first main actor James Bond in seven Bond films. He also participated in Marnie (1964), Highlander (1986), Dragonheart (1996), Finding Forrester (2000), etc. In 1988, thanks to the role in The Untouchables, Connery received the Academy Award for Best Supporting Actor.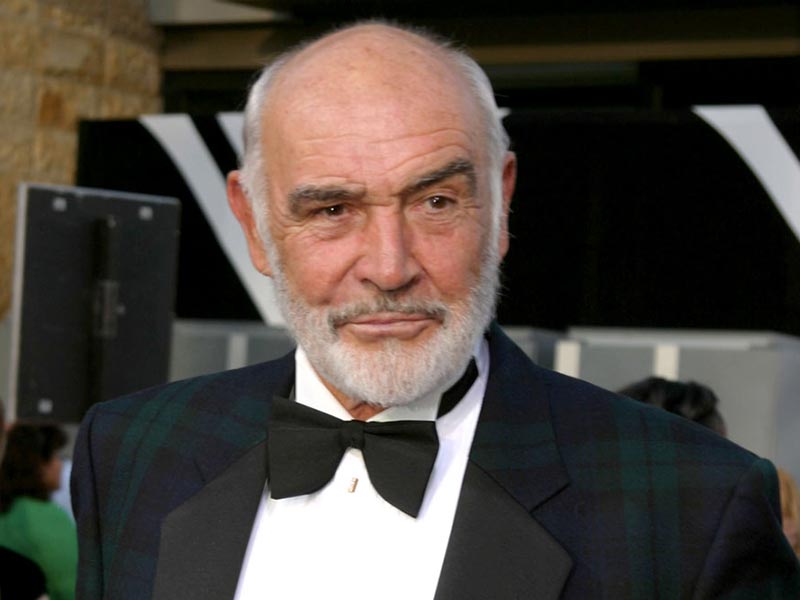 Moreover, he also won three Golden Globes – an award from the Hollywood Foreign Press Association that awards annually to outstanding contributions to the entertainment industry, aiming to draw public attention to films and TV shows.
Additionally, according to the EuroMillions survey, Connery was voted as "Scotland's Greatest Living National Treasure". Everything has not stopped there, the People magazine also called him as both the "Sexiest Man Alive" in 1989 and the "Sexiest Man of the Century" in 1999. In 2000, he was officially knighted.
He decided to retire in 2006 after receiving the American Film Institute's Lifetime Achievement Award. In 2010, people placed a bronze bust sculpture of Connery in the capital of Estonia – Tallinn.
Other celebs with toupee:
Does Sean Connery Have To Wear Toupee?
The answer is yes, Connery has to suffer from hair loss at the young age – 17 years old. We cannot believe how a teenager can accept this fact. Unfortunately, baldness appeared because of gens, so he cannot avoid being bald. However, baldness cannot prevent him from developing his career as well as reduce his attractive appearance. The proof is that we rarely see no women be with him and men want to be like him. Baldness is an annoying problem for many people both men and women, but for Sean Connery, it is not. He finds a way to solve it effectively which is to wear a toupee.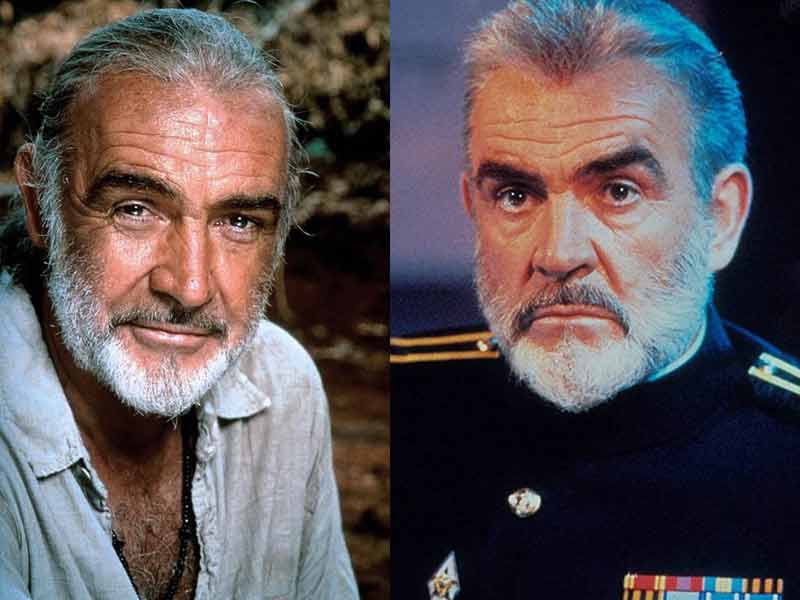 Sean Connery Toupee – When Did Sean Connery Start Wearing Toupee?
He started using a toupee from 1958. Although he never feels ashamed with his bald spots, in all seven Bond films, he covered his baldness with a Sean Connery Bond toupee because the James Bond character had to own styled hair. However, it is not easy to realize that he was wearing Sean Connery toupee while acting. The toupee helped him complete the role successfully.
Did Sean Connery always wear a toupee? In his other films after and in his real life, he says no with a toupee. You can see Sean Connery without toupee. However, he still looks very handsome and attractive.
Should Men Wear A Toupee?
In comparison with women, men have a higher risk of getting bald. The reasons can be androgenetic alopecia (up to 95% according to the American Hair Loss Association), dihydrotestosterone (DHT), etc. Men should always be confident with their appearance. However, on some special occasions, if you want to change your look a bit, you can wear a toupee. Or if your job requires hair (like the character James Bond), you feel sad and want to quit this job? No, no, and no. A toupee can be an ideal choice for you. The question that appears in your mind is where you can buy a toupee.
Where To Buy A Toupee?
Like other products, toupees have both low-quality and high-quality types. The most important thing we have to be concerned about is how to buy a high-quality wig to get the best result when using. Do not worry! If you have not found a shop to buy a toupee, come to us – Lewigs. We sell the wigs and toupees made from 100% Cambodian and Vietnamese human hair.
Jump to:
You may put a question which is what the differences are between human hair toupees and synthetic toupees. Like their names, a human hair toupee comes from human hair, so it looks like real hair. You can avoid being realized that you are wearing a toupee. Moreover, you can style and dye a human hair toupee, which means that you buy a toupee to change your look, but with a toupee, you can try other different styles. Therefore, your toupee exposes to the chemicals and hairstyling tools, not your real hair, so you can avoid hair damages such as dryness, hair loss or split ends.
Some people say that human hair toupees are more expensive than synthetic toupees. However, not only real hair but also wigs and toupees require your care. Therefore, if you spend time caring for your toupee regularly, a human hair toupee can last very long.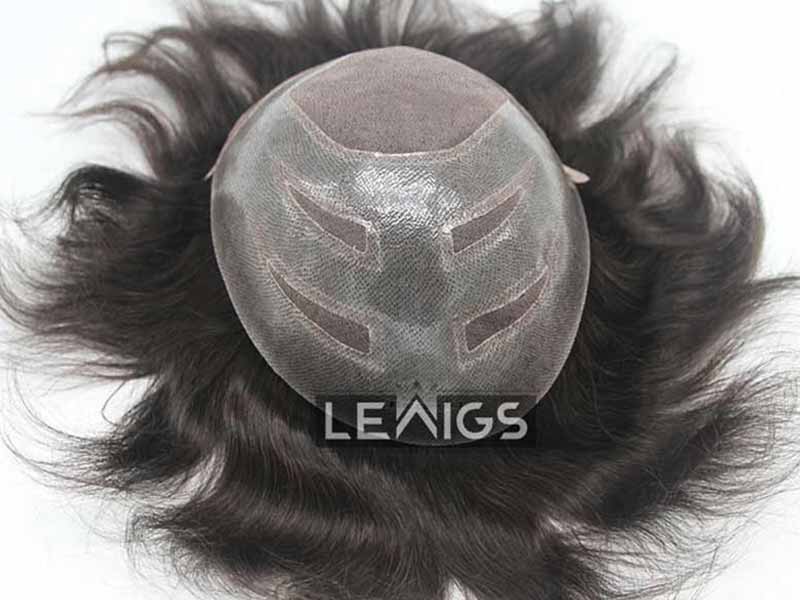 So, why don't you contact us right now? If you still doubt our quality, let's see a lot of good feedback on our website. We also give you the information about toupees such as: which style/colour is suitable for you, how you can preserve a toupee, which special products you can use to lengthen its lifespan, etc.
To sum up
In conclusion, everyone wants to own thick and beautiful hair. However, not everyone can have it because of many reasons, even unavoidable reasons like Sean Connery. At that time, a toupee can help you in your work and daily life. Do not worry too much about your bad hair condition. You can get rid of it easily and quickly with a toupee. If you want to buy our toupees, you can contact us through hotline or email. If you have any questions or comments on the "Sean Connery toupee" topic today, please send them to us. We also provide you with many hair care topics to help you take care of your hair effectively, so please visit our Lewigs blog.