Known as a talented artist, Sia has a big fan base. She is well-talented, sings well and also writes and co-writes her songs. Sia wrote songs for other notable celebs, like Beyonce, Rihanna, Flo Rida, etc. She always has made a public appearance with a face-covering wig. Many people wonder that "Why does Sia hide her face when she sings?" If you are her fan, you may know since she used to explain the reason in some interviews. Sia without wig is rarely seen as she always appears with her famous oversized and two-toned wig. Keep reading to know more about the odd celebrity.
About Sia
Sia's full name is Sia Kate Isobelle Furler and she is an Australian singer. Born in 1975, the 44-year-old celeb is a songwriter and singer. Many say that she is a famous hitmaker.
Up to now, two of Sia's most famous songs are "Chandelier" and "Elastic Heart". "Chandelier" in her album "1000 Forms of Fear" ranked 8th in the US Billboard Hot 100. Also, it was in the top ten charts in Australia and other European countries. Her solo singing career is successful. In 2015, she received four nominations in the Grammy Awards, consisting of Song of the Year, Record of the Year, Best Solo Performance, and Best Music Video.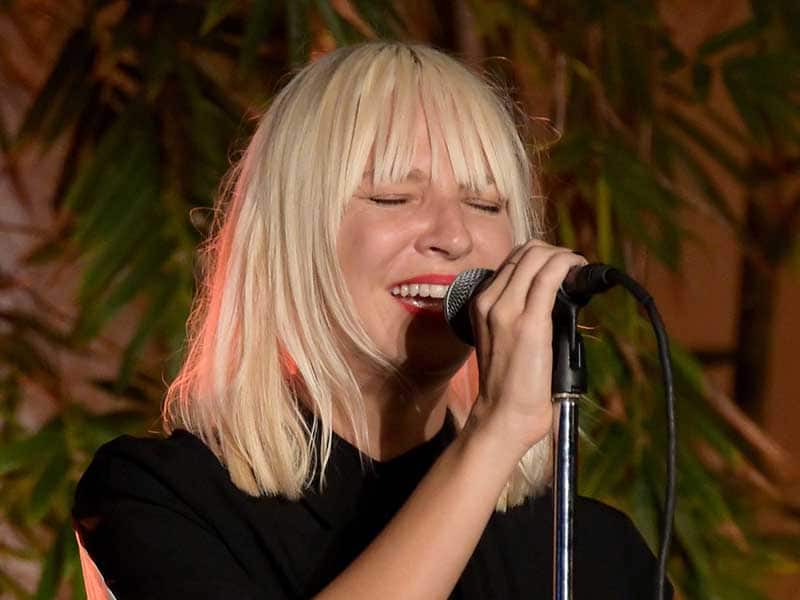 How much is Sia's net worth?
The famous Australian pop singer has an estimated net worth of 25 million dollars. Two of her highest-selling albums helped to add her wealth. Her albums: 1000 Forms of Fear (2014) and This is Acting (2016) sold 2 million units.
One more special thing making Sia more special is that she always wears an oversized wig. Her fans are no strange with her appearance without showing her face. Sia without a wig is rare, she always appears and does not show her face. Often, the "Never Give Up" hitmaker hides her visage with a bow wig, huge wig, or large bows. Her dancer says that Sia even does not face the stage. Her wigs are the best companion when she performed and appeared on red carpets. The female celeb always turned out in black-blonde bow wig that makes her look unique and mysterious. At the 57th Annual Grammy Awards, in 2015, Sia wore an oversized platinum hair wig. So do you know Sia why does she hide her face? Keep reading to know the reason why she uses wigs to cover her face.
Other celebs:
Why does Sia hide her face?
Pop singer-songwriter Sia wears huge wigs to cover her face as a way to maintain her privacy. Others also say that she wants to maintain her anonymity. In an interview, the singer explained that she wore huge hair systems as she wanted a touch of mystery in her performances.
In the past, Sia performed without wearing a hair wig. She began her singing career in the mid-1990s, but she experienced difficulties. Until the mid-2000s, the Australian singer slowly built a name for herself. Her talent and music were recognized in Australia and the US. However, fame made her feel uncomfortable and faced some troubles.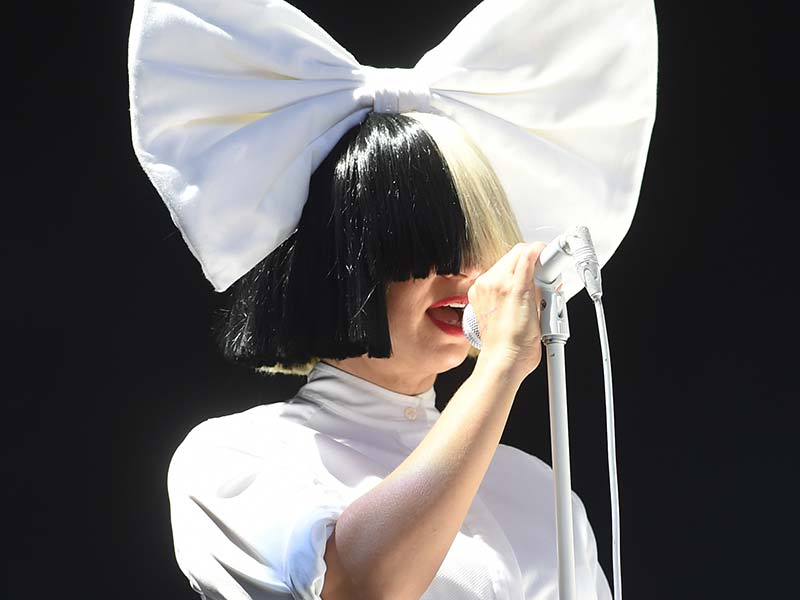 Why does Sia choose to hide her face? It might be ridiculous but Sia is one of the very few celebs who shun the fame. She didn't want to be recognizable in the crowd. Sia used to reveal the elaborate reason for her oversized wigs on the Ellen DeGeneres show. She hides her face because she wants to let her life as a normal person. She knows that wearing wigs is a good way to hide the face. The "Never Give Up" hitmaker recounted an interesting instance happening to her when she shopped at a store without the wig. She felt very comfortable as no one realized her. Sia went to the store, looked around to buy a hose, and was not detected. She even enjoyed her music blaring on the store's speakers.
What does Sia look like without her wig on?
Are you curious about Sia's appearance? What does Sia look like without her wig? She has a round face, blue eyes, and blonde hair. She used to experience traumatic past, so he always hides her face with her flamboyant and oversized wigs. Appearing in concerts, award shows, events, Sia does not show her face. In some live performances, child dancer Maddie Ziggler acts as Sia while she only sings on or behind the stage. Sometimes, the female celeb even sings with her back turned to the audience.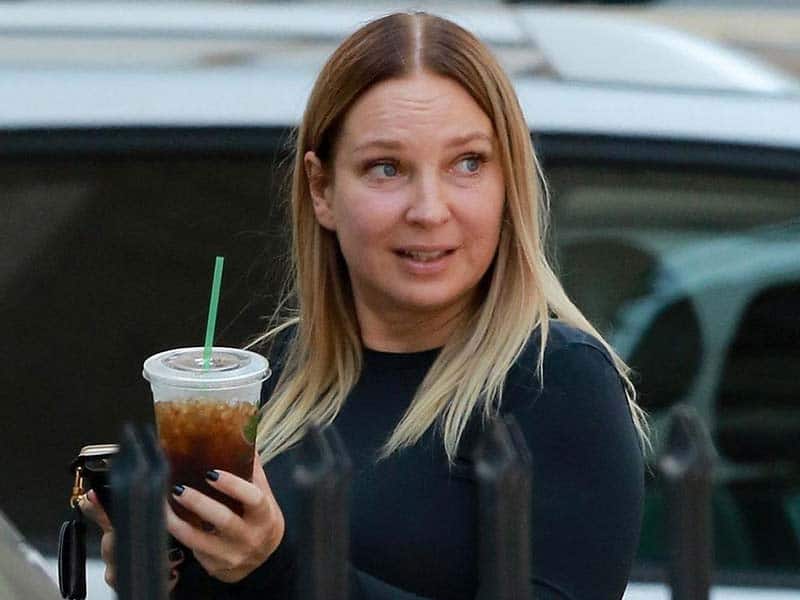 The image of Sia without her wig is quite rare. To date, she has not revealed her face when appearing in public events. You can find a photo of Sia without wig on the Internet but most of them are old pics. They are captured from 2010 or earlier. Some can see Sia without makeup and wig but it is a rare occurrence or they are her relatives.
At a Netflix party in August 2018, the artist made a rare public appearance without her protective hair. Sia without her wig on looks so radiant and fresh. She was seen posing with male actor Jason Bateman. Her naturally blonde hair was loose and free that contrast to her signature. In 2016, the pop singer accidentally showed her face when performing because a wind gust blew the unique wig back.
Read more:
Final thoughts
If you concern about the information of the pop singer-songwriter, Lewigs hopes this post will help you understand more about Sia without wig. And you may answer the question "What does Sia look like without the wig?" Sia singing without wig, that is the so-rare.
Do you really love Sia without a wig on? Have you thought about copying Sia hair wigs? It is not difficult since Lewigs is always here. Being a reliable hair vendor, we are 100% confident about the quality and price of our hair. We use entirely from the real human hair to create hair systems. Take a look at our product line of human hair wigs to find the best picks! Our staffs are always willing to support you at any time.