Transparent lace wig has gained a lot of special attention from many wig fevers since it first appeared in the hair industry. Those who want to pursue natural and realistic hair looks might be attracted by this type of wig. So, what is a transparent lace wig? How does this transparent lace benefit you? and what can you do to take care of it? All these questions will be tackled in this article, keep reading to find this answer.
What is a transparent lace wig?
Transparent lace wig refers to the wigs sewn in a piece of transparent color lace with 3-4 bundles of hair weave. The transparent sheer lace is the key feature of this wig, blending well with every skin color as well as rebuilding a new natural hairline for its users. Also, individual hair strands will be ventilated into the lace by hand, making hair look natural as if every hair locks grow right from the scalp.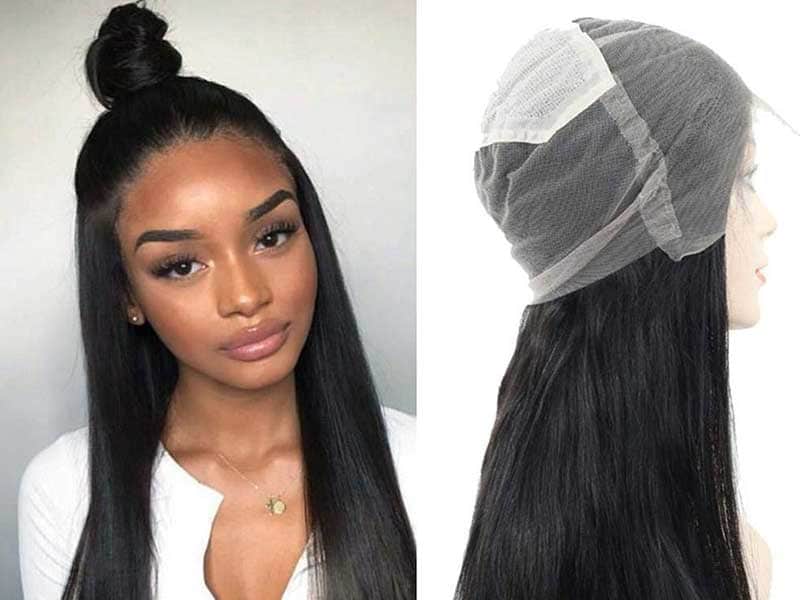 Benefits of using transparent lace wigs
It's no coincidence that transparent lace wigs are warmly welcomed by numerous women regardless of skin colors. The benefits of using these wigs make many crave for them. So, how can this transparent lace benefit you?
– Transparent lace wigs fit well all skin complexions without bleaching or dying
– These lace wigs don't need to be plucked
– Transparent lace wigs are an ideal option for beginners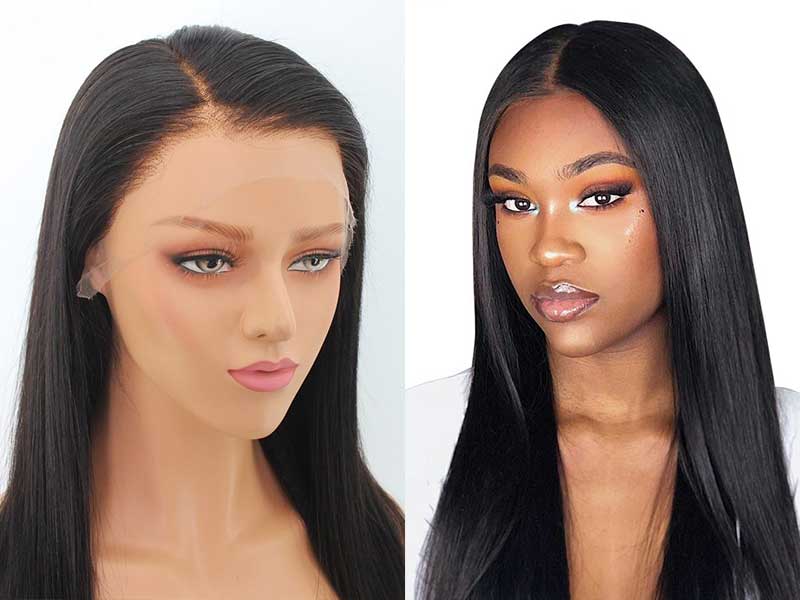 – It gives the most realistic look compared to other regular wigs
– Transparent lace is a breathable material
– Transparent lace front wig allows considerable flexibility
Where to buy transparent lace wigs?
If you find it hard to choose among various hairpieces vendors where you can purchase a transparent lace wig, visit Lewigs now. Here, we offer you products in many types such as transparent lace frontal or lace closure, designed with all textures like straight, wavy or curl at any length and with various popular types of lace. We also sell wig made with more types of lace for you to choose, namely French lace, Swiss lace, and HD lace/
Moreover, our transparent lace wigs are made of hair gathered from Vietnamese and Cambodian virgin human hair that is durable and natural-looking.
If you have any questions or suggestions, let us know, our professional customer service team will try best to reply to you within 24 hours. You can contact us via hotline (+84) 98 261 44 86 (Mobile/WhatsApp/Viber) or our email: info@lewigs.com.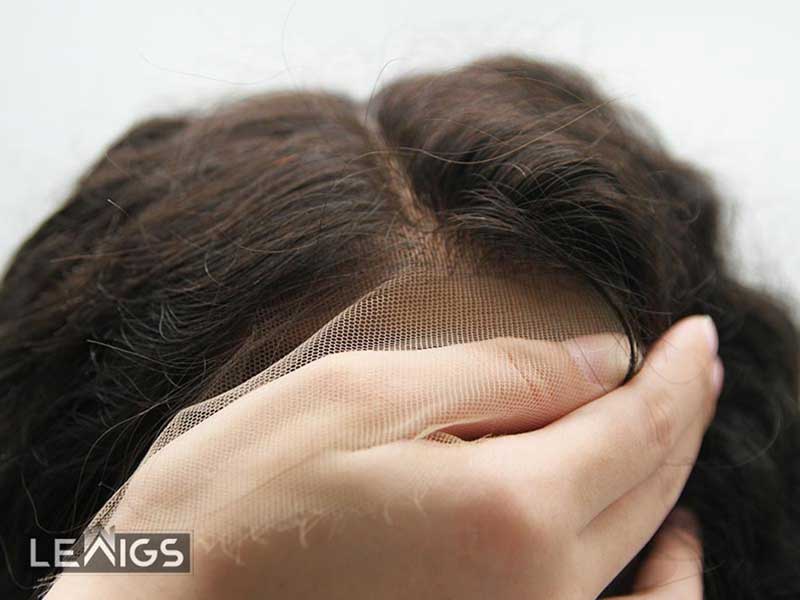 How to treat the transparent lace wigs properly?
If you are keen on lace transparent wig, you may want to learn how to take care of it to prolong its lifespan. Below are some useful tips that you can employ to treat your wig.
Shampoo your transparent lace wig
Washing a lace wig plays a role in extending your wig's life since it helps to wash the dust above the cap as well as keep your hairpiece clean.
– Remember to gently brush your transparent lace wig with a wig comb to detangle and remove and knot before washing it
– Use a proper amount of water to shampoo your wig.
– Mix a mild and high-quality shampoo for the wig with some water then stir it to make foam
– Immerse the transparent lace into the water and tap it
– Wash your wig for few minutes gently
– Rinse out the wig until water runs clear to remove all the shampoo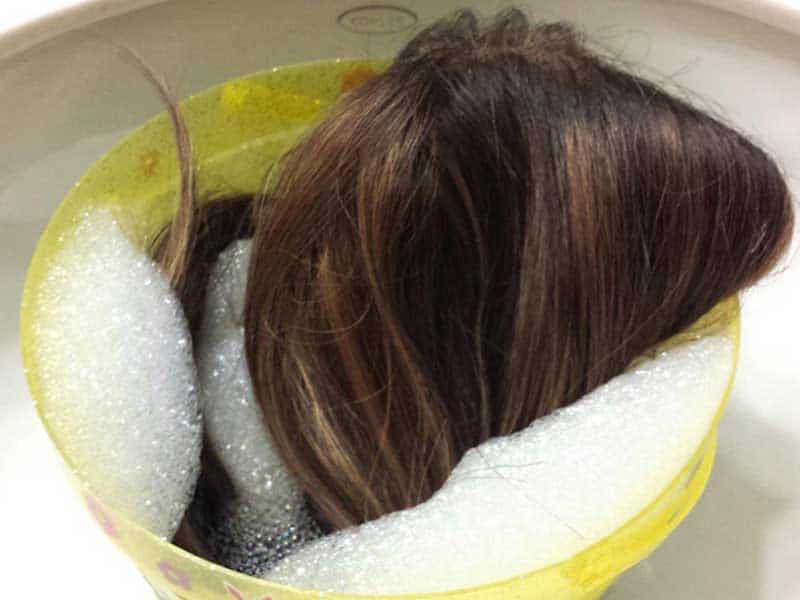 Dry Your Lace Wig
– After shampooing your lace closure or lace front wig, cover it in a tidy dry towel
– Squeeze to remove the water out of your transparent lace wig.
– Next, let your lace wig dry naturally. Air drying naturally is the best day to dry your wig while causing no damage. Do not try to use the blow dryer with high mode since it will dry out your wig hair, remove its moisture, and damage the health of your lace wig.
Read more:
Prolong your lace wig life
We all know that wig hair, even human hair no longer grows from the head. Hence, a lack of grease and hydration or moisture from the natural scalp is inevitable. So, if you want your wig last long, moisturizing it is a solution
– Mix a small amount conditioner with water, stir to make them dissolve well
– Dip your lace wig in the mixture for a couple of minutes to make it completely hydrated
– Take your wig out and use a clean dryer to dry it
You can conditioner your transparent lace wig or use a leave-in conditioner for hair wig after shampoo it
Tips for care wig daily life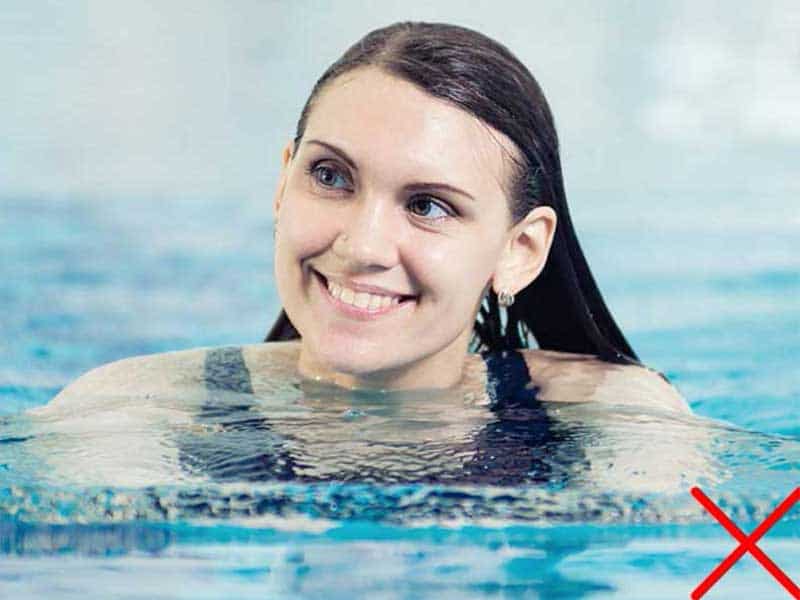 Maintaining and cleaning your wig correctly is not too hard to do, you just need to pay some attention when taking care of it
It is suggested to shampoo your transparent lace wig once every 1 to 2 weeks.
Avoid exposing your lace wig to the sun since heat or UV can weaken your wig hair strands.
Store your wig in a plastic bag or put it on a wig stand before going to sleep since sleeping with a wig can cause our hair to lose, break or peel.
After shampoo and condition your hair, brush it with an iron come. In case you don't have that comb, you can use your fingers to detangle your hair wig.
Do not swim while wearing a wig since the chemicals such as chlorine in the water of the swimming pool can dry out your transparent wig hair and then make your wig last shorter.
When not using your lace wig, place it in a dark space. Put it on a wig stand to prevent the wig from getting tangled. Be sure that your hair is dry totally before storing it.
To sum up
The transparent lace wig is definitely always a worth option for both beginner and senior wig wearers. Hopefully, this article can somehow help you have a better understand of the transparent lace wig and know how to take care of it.
If you like this article, share with your BFFs and why don't you follow Lewigs blog right now for more interesting writings!