You are planning to buy a hair system, what type of hair do you choose, human hair or synthetic fibers? We highly recommend using human hair. But it contains 3 main types, including virgin hair, Remy hair, and non-Remy hair.
You may be strange with the term "Remy hair." What is Remy hair? It is to hair origin, characteristics, and the main ingredients to create human hair systems (wigs, topper, toppers, etc.) Just like our natural locks, it is soft and smooth.
What Is Remy Human Hair?
Lost in the world of hairpieces, you might feel a little bit confused by the numerous strange terms existing. Human hair, human virgin hair, and more. The first thing you need to distinguish is hair type: human hair and synthetic. As its name, human hair strands are gathered from humans while the latter is made of artificial fibers.
Down below, we will break down the meaning and characteristics of Remy hair and mentions outstanding products made from this hair type. 
About remy hair
It is a high-quality hair among all types of human hair. The hair is collected from humans and all cuticles are running in the same direction. This helps create human hair replacement systems that look natural as your existing hair. Also, the hair still preserves its softness and shine. Because all hair cuticles are intact and in one direction, it avoids tangling problems. Wearing a Remy extension, you no need to worry about the quality throughout its lifetime.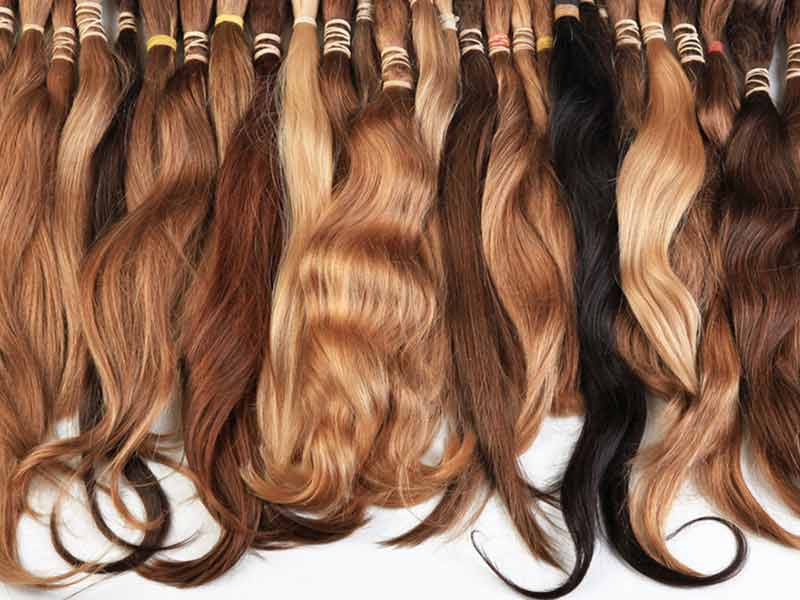 What is it made of? After collecting from healthy donors, the hair is preserved well. Unlike virgin hair, it is lightly treated. Purchasing a Remy system is an ideal choice for all. You can style the hair as you desired, tie it in a high ponytail or get a trim to create a natural look. What's more, this hair can be used for 3-6 months if you use and store it properly.
Here're characteristics of Remy:
– All hair cuticles are alive and sorted in the same direction.
– It minimizes tangling or matting problems.
– Just like our bio hair, users can style the hair to reach their desired hair.
– The hair is durable and versatile. It also means that you have to maintain it properly.
– Compared to non-remy hair and synthetic fibers, it is more expensive.
Other topics:
What is non remy hair?
It is another type of human hair but harvested from different donors. The hair is collected from multiple sources that may be in hair salons or fallen on the floor. Therefore, all hair cuticles are in different directions. Hence, it is easily tangled. This hair type is available on the market as it is cheap as well as popular.
Attributes:
– Cheap price
– Easily get tangled and matted
– The hair is gathered from different sources, so it contains low-quality hair such as dry and split ends.
– The hair tends to get thinning at the end.
– Short lifespan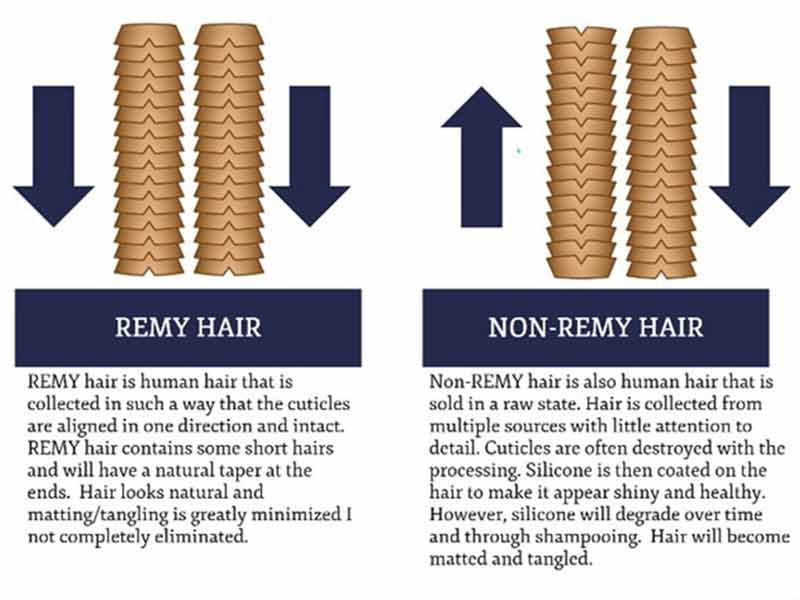 Remy vs non-Remy hair, which one should you choose?
Although both of them are from human's head, we advise you to choose Remy one. It is softer and looks healthier. About lifetime, Remy hair extension can last longer than the rest one. This hair is suitable for creating first-rate hairpieces. In contrast, you have to keep the non-remy hairpiece from wind, sunlight and other environmental factors as they cause the strands to tangle.
What Is Virgin Hair?
Mentioning the term "virgin hair", it is 100% raw human hair. What is unprocessed remy hair? It is chemically treated and meets all the high requirements of hairstylists as well as wearers.
The same question, what is virgin hair? Bear in mind that virgin hair may be Remy, but not all remy hair is virgin. Feel free to use this hair to dye and bleach. Regarding the lifespan, this type is the most durable as it can last up to a year or more. Wear it so that it can protect your natural locks.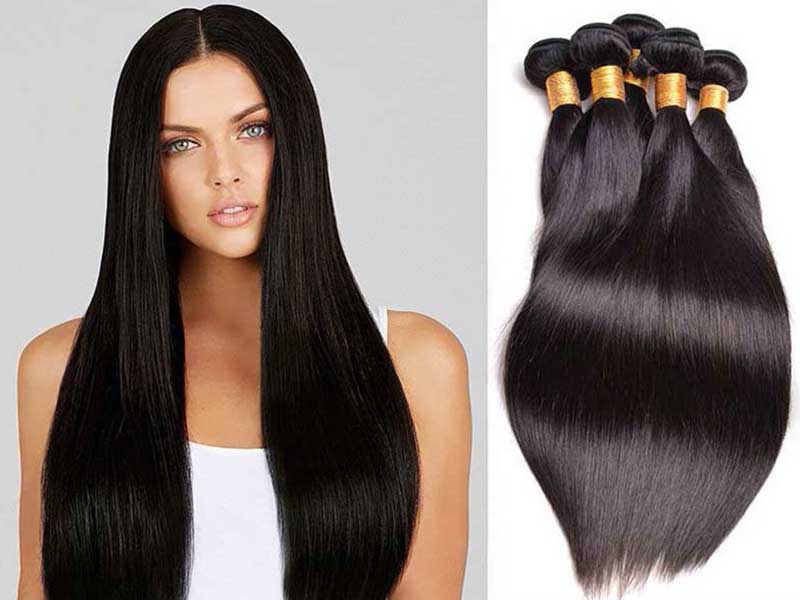 What is the difference between Remy and virgin hair?
They are high-quality human hair and used to produce hair wigs and extensions. But remy hair is virgin if it is not be styled with chemicals. It is 100% pure hair.
Because of their attributes, they are widely used by wig wearers. Still, the price of virgin hair is higher.
Furthermore, virgin hair is only collected from a single donor. The texture is the same and minimizes the tangling problem well.
Remy Human Hairpieces
There are tons of products made of remy hair. Check it out.
– Human hair wigs: The hair is designed for those with severe hair loss. It covers the entire head and blends well with your existing hair. What is Remy wigs? The hair can go through chemical procedures, such as bleach or dye. You want to straighten or curl the hair with styling tools, it can withstand. Plus, wear it in a ponytail or up-dos. It is worth investing in a real human hair wig.
– Remy toupees and toppers: These hairpieces work better to conceal bald spots for someone. Toupees are created for men and toppers are for women. Unlike wigs, the hairpiece is smaller and covers an exact place on the head. Made of real hair, it mixes well with the bio hair. Attaching a human hairpiece is easy as it is soft and durable. The hair comes in a variety of colors, sizes to suit each wearer.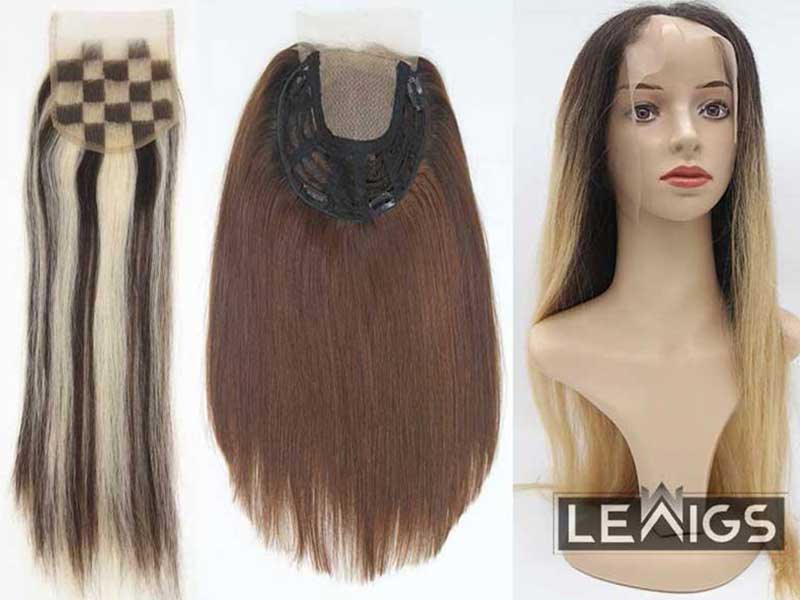 – Other extensions (clip-in, tape-in, hot fusion extensions, and more): Many users love to use Remy hair extensions because they are invisible and reusable. You can apply and take it off whenever you want. Like the above products, the hair looks natural. To achieve the natural look, bring yourself to a hair salon and get the professional's advice and help. 
Jump to:
The Final Words
To sum up, opt for a Remy hairpiece instead of the non-Remy or synthetic one. It is considered the best and finest quality human hair available on the market nowadays. All cuticles are alive and not stripped, unlike most non-Remy hair extensions. Although this hair is more expensive, it lasts longer. Also, human hairpieces offer an aesthetic look and tangle-free throughout its lifetime.
Wearing hairpieces and extensions made from human hair, you can dye bright color, style with heating tools, shampoo, and treat as you would do with your natural locks. On the contrary, hair systems made from low-quality material are sensitive to the wind, sun and difficult to restyle. Often, the hair made of artificial fibers are too shiny, it's hard to blend our hair.
That's the answer to the question "what is Remy hair." You may know its definition, why should you choose it. We believe that you can want to get one for yourself.
If you like this article, don't hesitate to share it. To learn more about other kinds of human hairpieces, follow Lewigs' site now for more interesting writings.