Baldness is a fear of men. Nobody wants to see that hair will fall and will not grow again anymore. Many people wonder why this situation occurs. So, today, we will talk about a common question: "Why do men go bald?" Besides, we also introduce some solutions to get rid of baldness. Please read it carefully!
How Does Baldness Look Like?
Hair falls on top of the head. You also see the hair around the temples become thinner. Over time, hair stops growing at the temples and above the forehead. Now, you go bald!
Hair starts to recede from the front of the hairline, pushing the hairline further back on the head.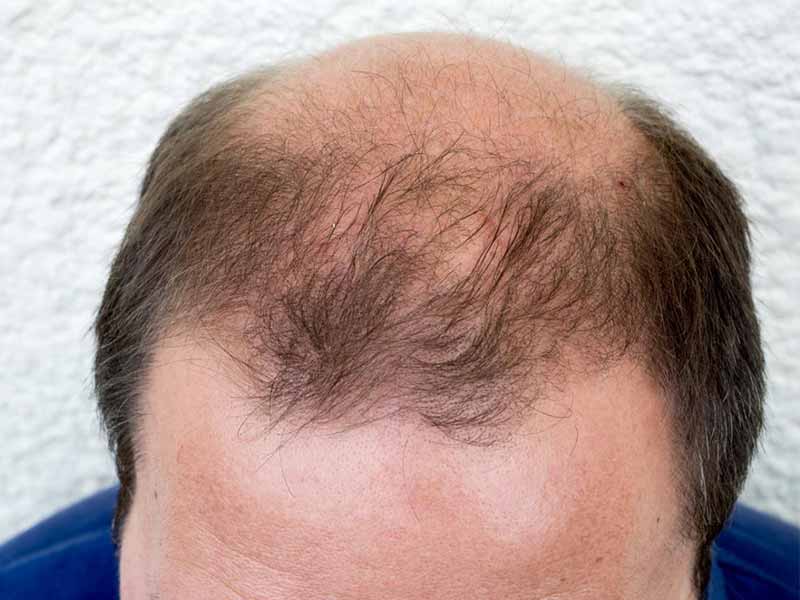 When Do Men Have Hair Loss?
If you find out that your hair is falling out, do not worry because you are not alone. Almost all men can have baldness. We will see what percentage of men go bald.
– Nearly 25% of men who have hereditary baldness can experience hair loss before the age of 21.
– Nearly 66% of men lose hair by the age of 35.
– Hair of nearly 85% of men becomes thinner when they are 50.
Related posts:
Why Do Men Go Bald?
Men go bald because of these reasons:
– The American Hair Loss Association reported that up to 95% of men go bald due to a hereditary condition which is called androgenetic alopecia. Simply, men can go bald because of family history when they receive genes from their parents.
– The cause may come from dihydrotestosterone (DHT) which is a hormone in men. That's the reason why do men go bald but not women DHT tends to make hair follicles shrink, then they become smaller and thinner. Moreover, hair's lifespan is shorter. As a result, hair follicles can stop creating hair.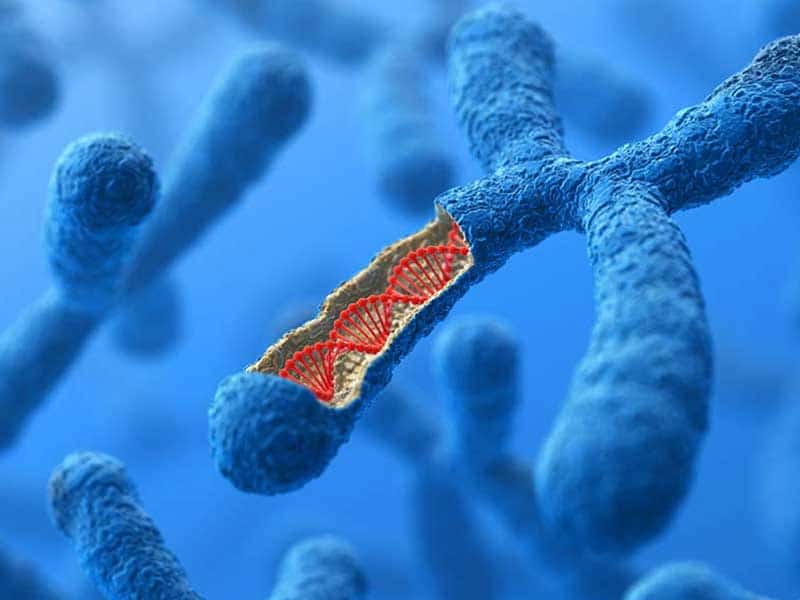 – Baldness can be a consequence of age. The older the men are, the higher the risk of baldness they have.
– Other causes: These factors do not cause baldness directly and immediately but they are some reasons for excess hair loss:
+ Bad health can cause hair loss. Hair loss reflects health diseases, especially lack of nutrients such as iron, zinc, protein, vitamins, etc.
+ Stress is unavoidable in modern life when we have to work and study a lot. Many studies show the relation between stress and hair fall. Other mental problems like depression, sleeping deprivation, etc. can also contribute hair loss.
+ Some bad habits such as smoking, drinking alcohol, washing hair with hot water, etc damage hair follicles, resulting in hair loss quickly.
+ Excess use of hair styling tools such as hairdryer increases the amount of hair loss. The heat from these devices causes hair breakage. At that time, hair is very weak and it is easy to fall out.
+ Many people use any hair care products without knowing that they are suitable for their hair or not. Applying wrong products on hair can cause allergies in a short time, and for a long time, you will see more and more hair loss.
+ Using some medications such as blood pressure, antifungal drugs, etc. can cause hair loss.
How To Get Rid Of Baldness?
We have mentioned the reasons why do men go bald, now let's take a look at some solutions.
For hair loss, you can treat it by doing good habits. The first thing you should remember is to choose the right products for your hair type. You should also have a healthy diet which contains enough nutrients. Remember to take enough because too much is as bad as too little such as overtaking vitamin A is also a reason for hair loss. Besides, it is essential to control stress by applying some methods such as massage, exercise, yoga, etc. Additionally, try to quit smoking and alcohol because of not only hair loss but also other bad effects on health. Moreover, reduce using hot water to wash and hairstyling tools.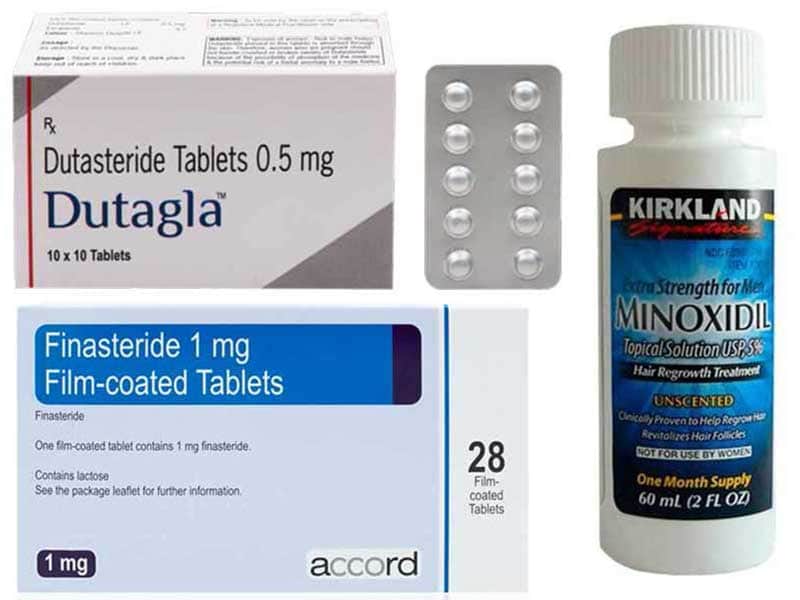 If you experience hair loss caused by medications, the hair loss situation will disappear after you stop using these drugs.
If you are suffering from baldness, do not worry. Here are some ways you can try to restore your hair. Firstly, the easiest way to get rid of baldness is to take medication. Doctors often ask bald men to take two medications which are finasteride (Propecia, Proscar) and minoxidil (Rogaine, Ioniten). The second method is a laser treatment that can stimulate circulation and boost new hair growth. The last method you can try is hair transplant surgery. Simply, the surgeon puts healthy follicles into the place where the hair does not grow.
Jump to:
Baldness is annoying for men. It affects negatively their appearance, then they may lose their self-confidence. Although we have treatments for hair loss or even baldness, it takes so much time for men to see a better result. Of course, men should not be ashamed about their hair condition, but on some special occasions, they want to have different looks with beautiful hair. In this case, while you are waiting for new hair, a wig is an ideal option. Nowadays, you can find suitable wigs for your appearance easily, both online and offline, but be careful because there are high-quality wigs and low-quality wigs as well.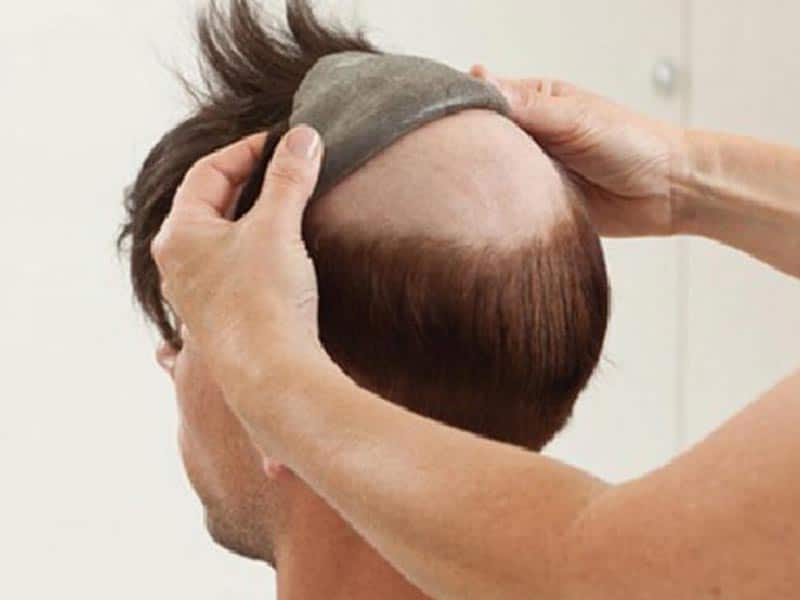 How about Lewigs – where you can see wigs with high quality and reasonable price. We give you different wig styles with different colors and different lengths. The special characteristic of our wigs is that we make wigs from Vietnamese and Cambodian human hair, so your scalp can breathe easily which means that you can avoid hot feelings when using our wigs. Do not hesitate to contact us to ask for advice about the hairstyle, hair color or hair length you want. We will always support you.
The bottom lines
In conclusion, we hope that the information in this article can help you not only answer the question of why do men go bald but also find the treatments for your hair condition. We recommend you to go to the doctor to have a healthcare check to determine which treatment is the most effective for your hair. You can send us any questions or comments about our topic today. We will answer you soon.