Thinning hair, hair loss or baldness is always one of the big concerns of both male and female. There is no perfect treatment for that but if you are looking for the immediate cure for this problem, hair toppers or extensions are the best solutions.
Both hair topper or hair extension can help you to have more voluminous, thicker and fuller hair right after applying. But which is better of the two? You may ask your seller: "Should I choose hair topper or extensions?" So, if you want to have the answer to these questions, stick to this article till the end to find out! We will provide you with the definition and pros and cons of hair toppers and extensions, so then you will have the best choice for your case.
Hair toppers or extensions?
Hair toppers
What is a hair topper? It is a partial wig ( also known as hairpiece) that primarily used to cover up the balding area on the top or the sides of the head.
Topper hair extensions have a variety of sizes based on the demanded coverage. So those who are suffering from advanced hair loss, a large base hair topper is highly recommended to use.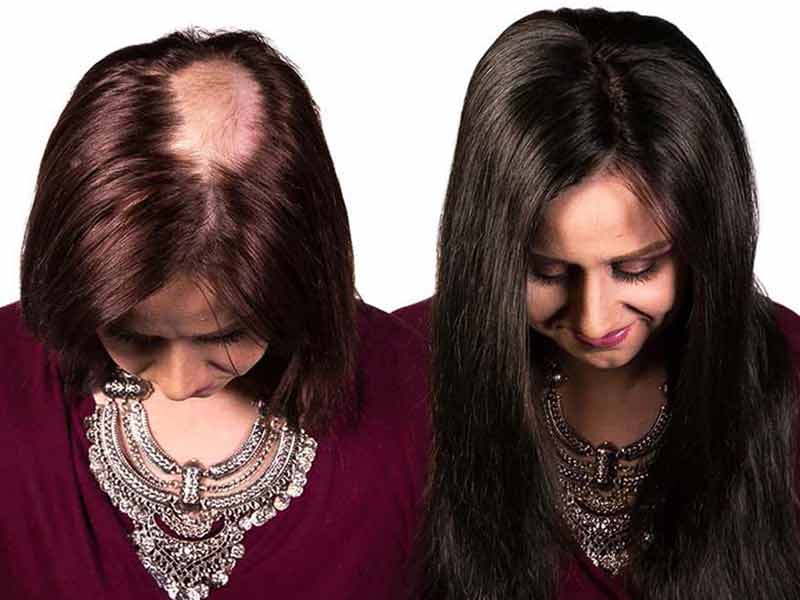 Pros
– Hair toppers will provide your hair with high volume to cover the bald spots immediately
– Topper hairpieces are natural-looking, which means they can mimic your real hair look easily. Hence, it is hard for others to notice whether you are using a hair topper or not.
– Hair toppers are comfortable to wear without getting hot and stuffy during hot summer days. Hence, everyone all over the world can use toppers, even countries with high temperatures.
– It is relatively reasonable with respect to the price. Hence, if you want to try various trendy hairstyles, you can purchase different hair toppers without worrying about your budget.
– Hair toppers are customized with various styles, sizes, textures, and colors, so you definitely have your desired hairstyles when wearing a topper. And human hair toppers can even be styled versatile looks such as a high bun or ponytail without being detected.
Cons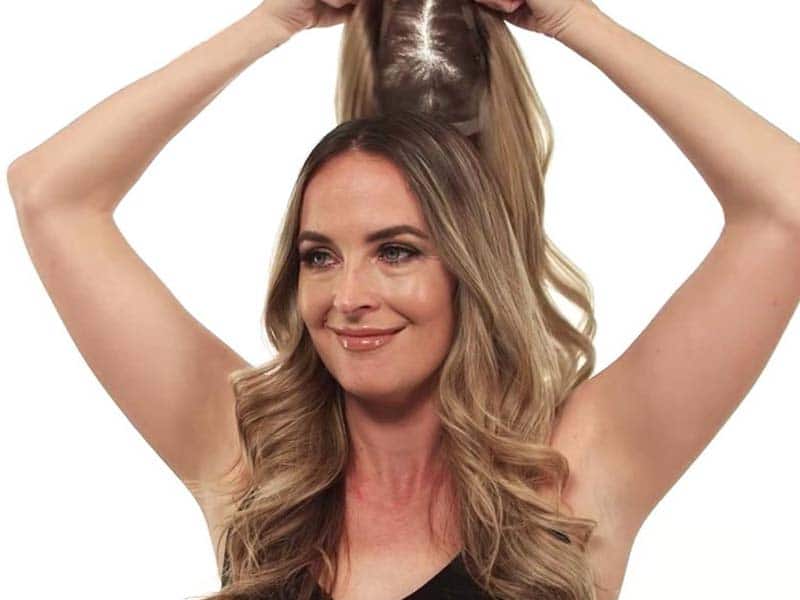 – For the most natural look, choosing a hair topper requires matching color, density, and length between your existing hair with the hairpiece
– If you are new to hair toppers, you have some trouble with the clips that used to attract the toppers to our hair. And purchasing low-quality products means it will easily be slipped off or damage your real hair. Hence, if you are looking for high-quality hair toppers, you can refer to the products from Lewigs.
– Hair toppers require high maintenance. Hair toppers can last longer only when you care and pay attention to them. Washing hair toppers with mild shampoo once every 2 weeks, and brushing them to detangle the knots regularly will have you protect your toppers.
Hair extensions
Hair extensions mean exactly what they sound like, they add length and fullness to your real hair. People normally apply hair extensions to your hair by using clips or adhesives. There are 2 types of extensions regarding the hair, human hair extensions, and synthetic ones.
Pros
– Hair extensions provide perfect hair length and thickness for those suffering not only hair loss but also fine and thin hair.
– Hair extensions are a perfect solution for flat hair since they also add volume to existing hair.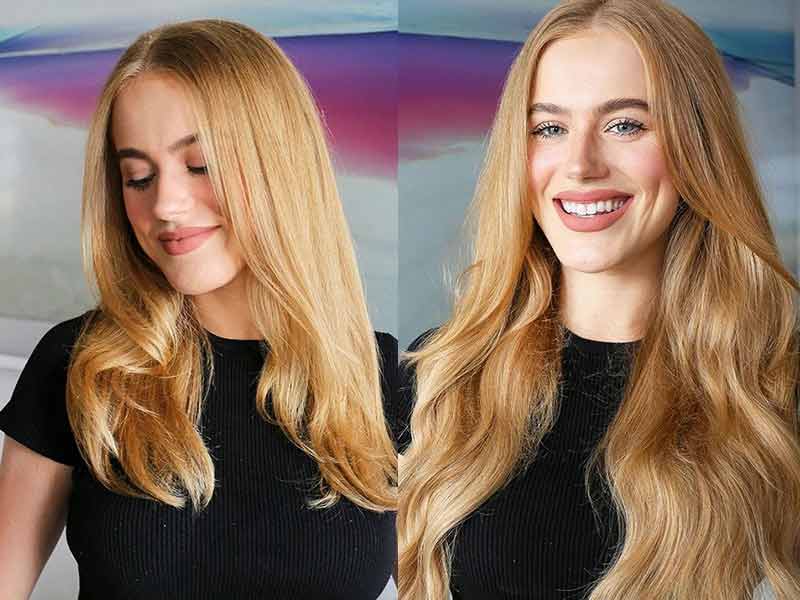 – Clip-in hair extensions are easy for beginners to use since they can be simply applied and removed in some minutes.
– Hair extensions can last long. Good care can prolong the lifespan of extensions to 6 months or a year.
– Hair extensions come with various colors, so you can definitely choose the best one that can mimic your own hair color.
– If you want to try colors that require bleaching or you love balayage or ombre hairstyles, human hair extensions are your new BFF since using them means you will not harm your bio hair.
You might also want to read:
Cons
– Hair extensions can easily get tangled, especially if they are a long set. Hence, comb them gently to detangle the knots
– Permanent hair extensions or heavy-weight extensions can cause tension. So, clip-in hair extensions is a better ideal for versatile looks as well as comfortable feeling.
– Hair extension sometimes can show some indications of wearing out early. So, take good care to prevent that.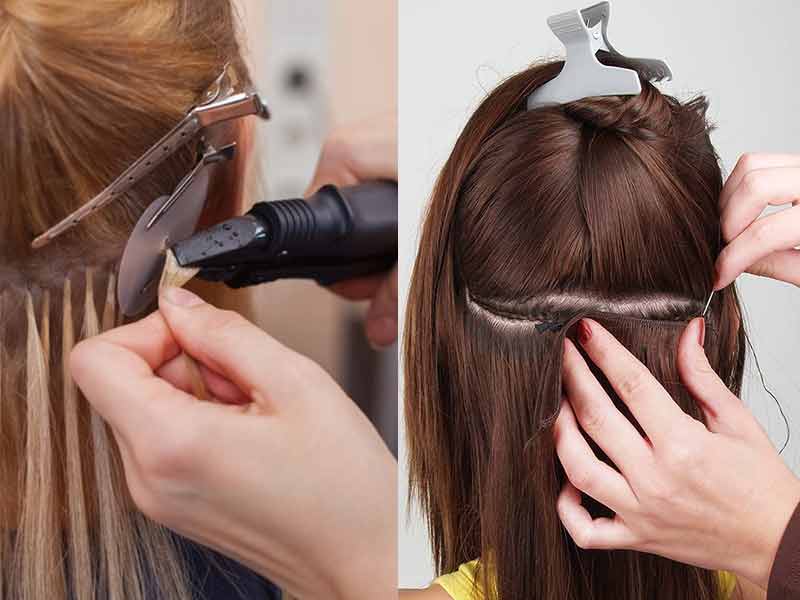 Hair toppers vs extensions, which is better?
So after dig into the pros and cons of hair toppers and extensions, we can conclude that both of them are used to improve your look, but in some certain cases, one may be better than another one. While hair toppers are better for those who suffering hair loss or baldness, extensions are perfect for those who want to add length and thickness for hair.
Our conclusion
Hopefully, before making up your mind to choose whether hair toppers or extensions, this article will help you know what is your best choice.
If you are looking for a reliable place to buy hair toppers or extensions, visit Lewigs or contact us right now. Here, we offer you both topper or hair extension with high quality. Our products made with 100% Vietnamese and Cambodian human hair, so you will never have to worry about the quality of them.
If you have any questions, drop us a message via email: info@lewigs.com or contact us directly via our hotline (+84) 98 261 44 86 (Mobile/WhatsApp/Viber).
Thank you for reading! If you enjoy this article, share it with your friend now!