A new hair wig is nice and perfect but it will be damaged if you wear it without maintaining or protecting. The hair starts dull and deteriorates over time. Whether you choose human hair or synthetic hairpiece, you can suffer this problem if you don't take care of it. Wearing it, you may feel unwearable. So how to fix a wig?
The good news for you is that you can restore the hair so that it looks perfect. Don't throw your tangled and frizzy wig as you can fix it. Bear in mind that saving an old and damaged hair system is not an easy task, don't rush. Discover these tips below to eliminate the problem.
Detangle hair wigs
Many girls with curly hair wigs face this problem. How to fix a wig that is frizzy? The first step to save your tangled wig is to be patient. Use a professional detangling brush to remove the knotted mess. The item is designed for wigs and does a better job for the hair.
To fix a lace front wig, you put the hair on a wig stand or mannequin head. Secure the hair in place by using T-pins or clips. It would better if you have some detangling spray to make the detangling process easier. Gently comb the hair from the ends, and move upwards. Bear in mind that you have to do gently and slowly to eliminate breakage and shedding. Don't brush or pull the hair aggressively as it could make your hair issue become worse. Now, your curly wig is untangled, move to the next step.
Style the hair system in whichever way you desire. Finish with a light-weight hairspray to maintain and keep the hair strands in place.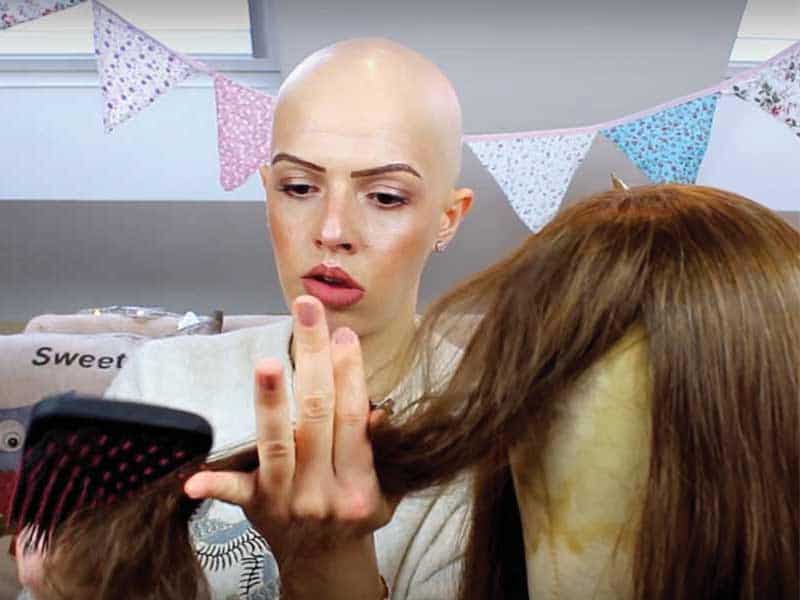 Wash the hair with a gentle shampoo to fix a matted wig
For a long time of wearing, you notice that your hairpiece becomes dry and frizzy. In this case, you should care about the existing hair care products. How to fix a wig? Wash the wig with a gentle shampoo and use a hair conditioner. It would better if you use a leave-in conditioner (detangle conditioner) to make the hair strands soft and easy to brush.
To wash the hair wig, you use a sink and fill it up with lukewarm water. Then add an appropriate amount of shampoo in the container. The shampoo starts to foam up once you mix it with water. Immerse the hair onto the sink and use your fingers to gently rub all strands, especially on matted areas. Let the products penetrate the hair for about 30 minutes. Then rinse the hair thoroughly under a faucet with clean water.
Continue combing the hair gently while applying a leave-in conditioner. You should use a wide-toothed comb to eliminating hair shedding. Repeat this every day for several days to get the magic result. It may take a while depending on your hair state. You can apply this tip on how to fix a frizzy wig since conditioners' magic can work effectively.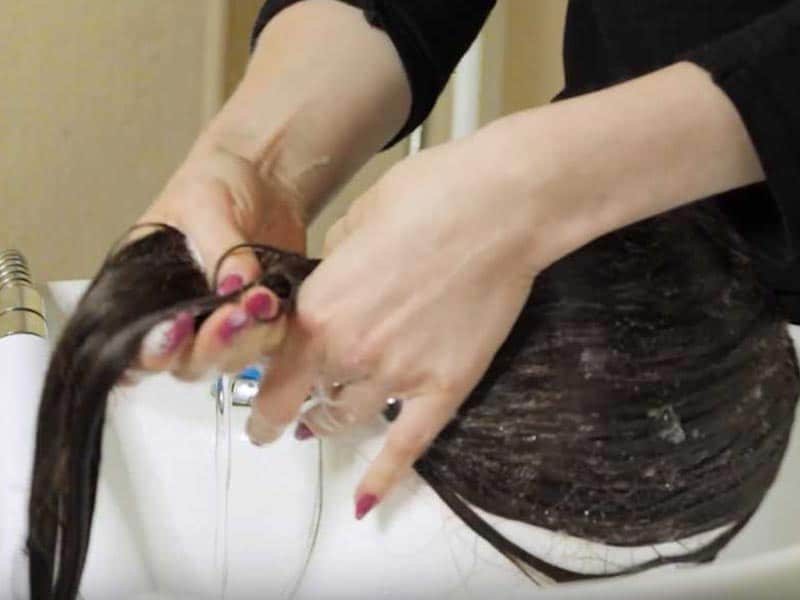 Restore moisture on how to fix a bad wig
Most human hair systems offer wearers natural hair looks. But you know there are no links between your scalp and the hair. In other words, the hair wig can not absorb sebum and natural oil from the real scalp; hence, it will be damaged and messy if you don't take care of it properly and carefully. It is vital to keep the hair clean and deep-condition it frequently if you wear the item daily.
How to fix a wig that is messy? Along with adding moisture into the hair extension, you should protect and store it. Avoid sleeping with the hair, especially wet hair. The hair tends to be matted because of the friction between the wig and your pillowcase. 
Read more:
Snip and trim the damaged areas
My wig is long-styled hair but hair ends are dry. How to fix a ratty wig? Don't rush to throw it away. The ultimate quick fix is getting a hair trim. Use scissors to cut the dry ends and snip off unwanted strands to reach the beautiful hair. If you are skilled, use a blade to carefully razor out any damaged hair.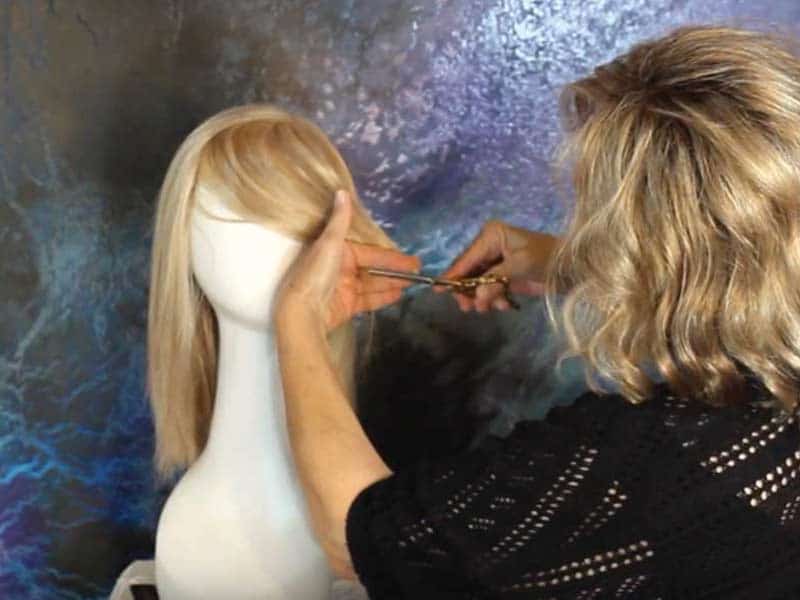 Air dry your human hair curly wig
How to fix a curly wig? Whether your hair is curly or wavy hair system, let your hair air dry is the best choice. Limit using a hairdryer to dry and style the wig. Hot styling tools such as curling irons, hot rollers, and hairdryers may burn the hair strands and cause frizziness and breakage. It is vital to let the hair air dry and enjoy your tangling-free tresses.
Maintain the hair
Stop asking how to fix a wig that is frizzy. You should protect and maintain your wig before it becomes worse. Let's compare. Take care of your hairpiece daily and regularly is much easier than trying to restore a ruined one. Store the hair properly when you don't wear it. Place it in a place that has no dirt and out of the children's reach. It is not hard to revive the hair wig. Ensure to brush, shampoo, condition, and style it frequently and appropriately.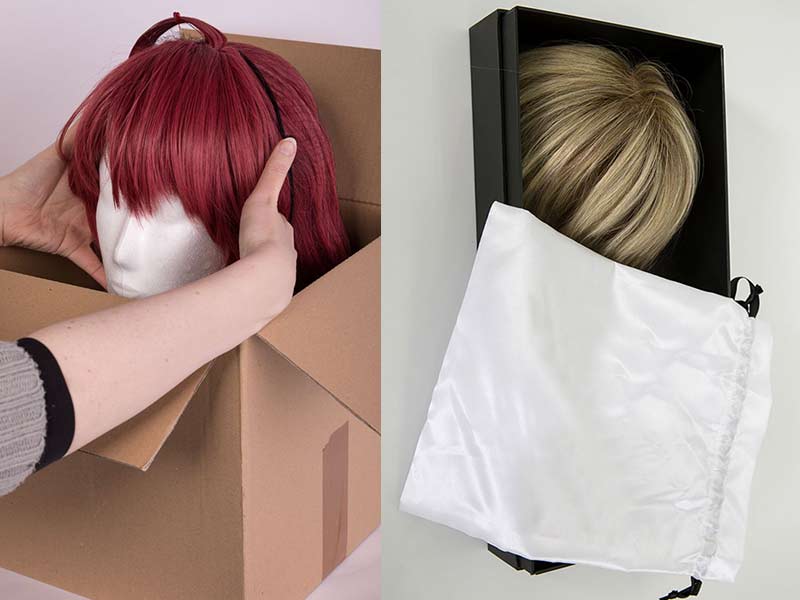 In The Bottom Line
Above excellent ways on how to fix a wig that Lewigs want to recommend to you. We hope that you can find the best way to change your used wig. Most of these tips work effectively with damaged and dry hair, so don't hesitate to try it out. 
That concludes your guide to restoring your matted human hair wig. Please get the best hair wigs so that you can use it for a long time. Opt for a human hair system as it is high-quality and last longer. If you buy a synthetic hair wig, it may be damaged if you restyle it. Also, it is less durable and flexible.
For further help and assistance with saving hairpieces, please do not hesitate to get in touch with us via WhatsApp or email info@lewigs.com.