Bleaching and dyeing are the fastest way to get a new and light hair color. But you know that these chemically treated processes may damage your curls if you do it too regularly. It dries your hair out, leading hair breakage and hair loss.
Today, we will show you several ways on how to get white hair without bleach. If you follow our tutorials, you will get your desired hair look and decrease the damage to the minimum. So, let's dig into our post.
Can you have natural white hair?
White color does not appear in the list of human hair color. So you can not have natural white hair. White hair color will appear when we are getting old or we dye our hair.  However, this can occur for some individuals when they are young because of heredity. Besides, some diseases may cause white hair such as thyroid disorder, autoimmune disease, lack of vitamins, and so on.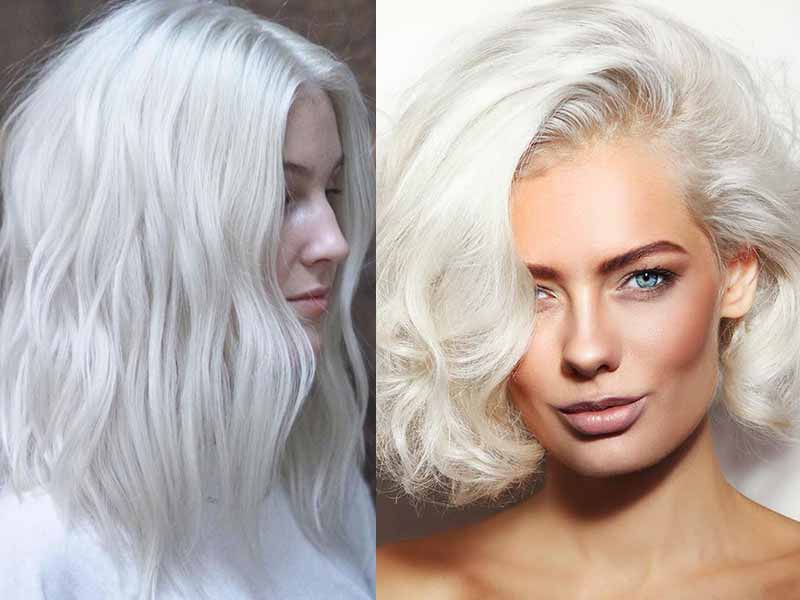 How to get your hair white without bleach
Can I get white hair without bleach? This is a frequently asked question for hair colorists. Yes, you can dye your hair white if your base color at the moment is an almost platinum blonde. If your hair is a dark color, such as dark or brown, you can not achieve the white hair without bleach. So, remember that not all hair can be dyed in white. 
Similar posts:
Use a light purple shampoo on your blonde hair
These products are really simple and so good for your hair. They are not a developer that you often mix with your bleach. To make your hair white without bleach, you should purchase this shampoo now since it really does a better job. You can purchase Shimmer lights purple shampoo, use and feel. A good amount of product depends on how long your hair is. Mix it with conditioner is acceptable. 
How to get your hair white without bleach with purple shampoo? You section your hair and apply the shampoo. You do it the same as you would put the hair dye. Spray water to the dry curls if you want. Put the shampoo all over your hair. Use a brush or your fingers. You should leave the shampoo on your hair for about 20 to 30 minutes, and then wash out with water. Let it air-dry and we commit that the result will not let you down.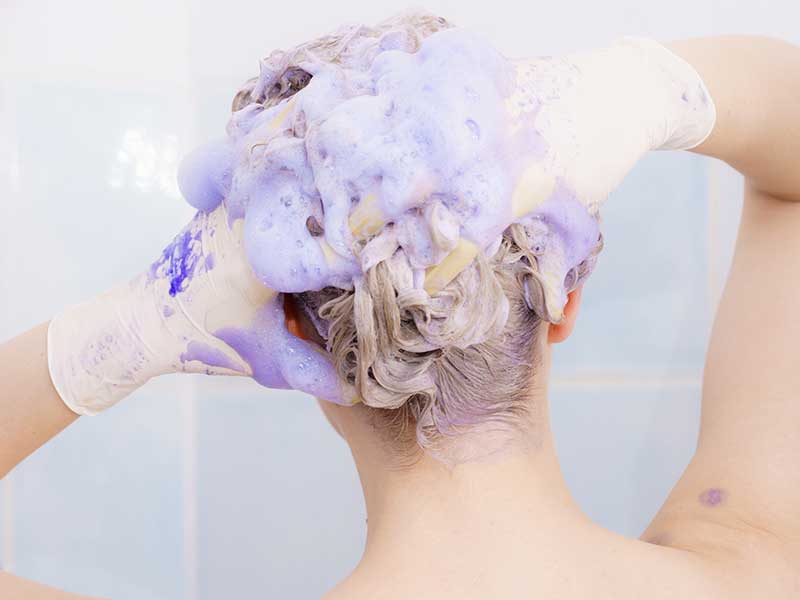 How to dye hair white without bleach
Bleaching is not the only way to get white hair. How to turn hair white without bleach? You can make use of ingredients available in your kitchen to lighten your natural hair color, such as lemon, honey, etc. Because these home products get your locks a lighter shade in natural ways, you can dye your hair in white. You should be patient if you use a natural way to lighten your hair color, repeat the process 2-3 times per week to get better results.
Instead of using bleach, you use lemon juice for lightening your hair, then you dye. Lemon juice is applied widely as it is a natural ingredient. You should follow the ratio 1:1 with the lemon juice and water. Then spray the mixture on your strands, make sure that all hair strands are covered evenly. You should sit outside and expose your hair in the sun for about 20 minutes or more. Remember to apply sunscreen before going out. Use a hairdryer to blow if you don't want to sit outside. Repeat this method every few weeks.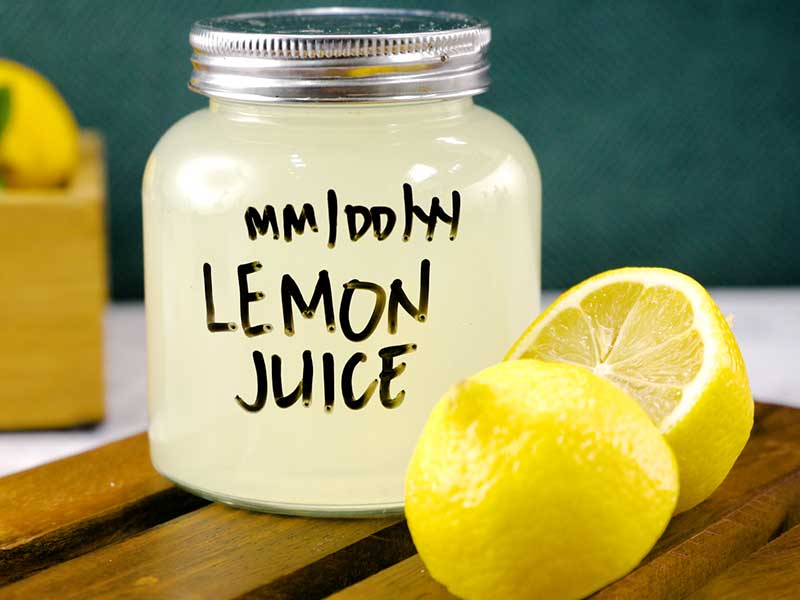 When you are successful in bleaching hair with a natural method, you can use white dye to color your tresses. Do the dyeing process as usual. Opt for good hair dyes to color your hair, so that you can get the best look.
Use a color spray to get white hair in seconds
This is another way to get white hair without bleach or dye. But the result is just temporary. Go down on the Internet and find out the best product for you.
For example, you can purchase Jerome Russell B Wild Color Spray that is highly appreciated. It is in white color. You spray a couple of centimeters away from the hair, don't do it too close. Make sure you don't breathe in too much. You should shake the bottle first then spray. After spraying, you should let it dry. Basically, you just go around the perimeter of my head and any little areas on your head.
If you have really dark hair like black or dark brown hair, you should consider other methods. 
You'll also like:
To Wrap It Up
Have you enjoyed reading through our informative tutorial? If you are finding the way on how to get white hair without bleach, we hope this post is a tremendous help for you. You can share it with your friends and relatives as a reliable reference source.
But wait, there's another quick way to get white hair without bleach. Do you know what it is? This is to wear a hair system. Yes, what Lewigs mean here is the hair replacement system for both men and women. You opt for a white hair system, and just put it on your head. If you have a human black hair wig, you can dye it in white hair like you would do with your real hair. You can take a look at our store to see if any items suit you. And feel free to contact Lewigs at any time if you need our support.
Kind regards.