It is a fact that our hair will turn to grey when we get older. But many people don't wait for the twilight of their years to come, they want to get trending hairstyles – dying their hair in grey. All ages can dye their hair in this color and it makes the wearers outstanding anywhere. Can you dye hair grey with or without bleach?
Coloring or dying hair regularly will damage our hair and cause hair breakage. Lewigs' blog post today may help you covered with the way on how to dye hair grey without bleach. Keep reading to get the color you want without any harm to your existing hair.
Can I Dye Natural Hair Grey Without Bleach?
In the market, there are different hair dye products that you can use for your tresses. But do you know which one is good for your hair? Or which products bring your desired result? Often, hair dyes contain ingredients like peroxide and bleach that change the natural structure of your hair, causing hair damage.
Bleaching is not the only way to get grey hair. You can use many natural ways on how to dye hair grey without bleach. The process depends on your natural hair color and the way you dye your hair. In most cases, the lighter hair can be dyed in grey without bleaching. If you go for a hair salon, make sure that they don't add any form of bleach on your tresses.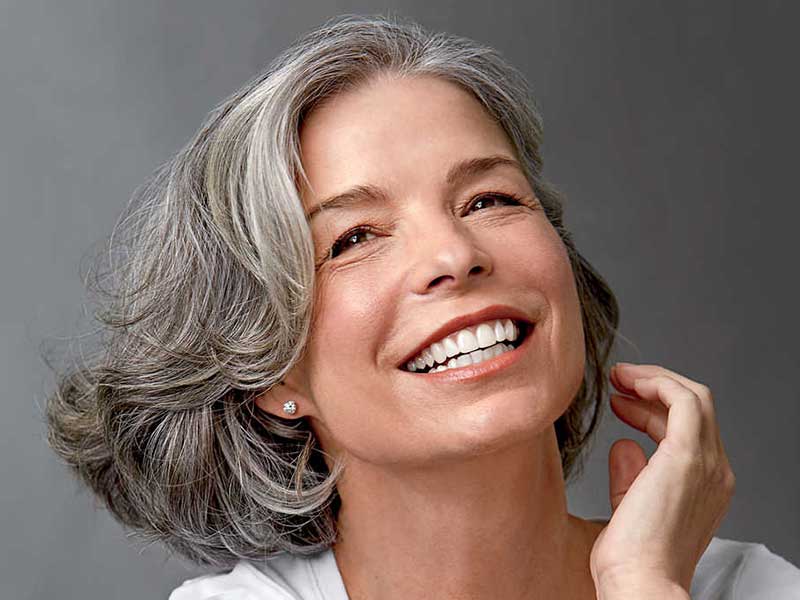 How to dye hair dark grey without bleach
Bear in mind that black hair is harder to dye grey. Some might say that it is impossible to turn your hair from black to grey hair color without bleach.
If you are not smart in dying hair, it is quite harder to dye hair from black to grey, especially when you don't want to apply bleach on curls. You have to mix some hair dyes to get the right color that you want.
We highly recommend going to a hair salon near you. Let a hairstylist help you, he/she will dye your hair without damaging. Or you can ask someone who has experience in dying hair to do the dye for you.
Does hair color affect in dying grey hair process?
It is easier to get hair grey if you have light hair colors such as blond, dark blond or light brown tone, etc. But it does not mean you can't dye your hair from black to grey without bleach.
In addition, some high-quality products can dye your hair without bleaching. They are semi-permanent or temporary colors and contain color developers. But the hair dyes will fade gradually, and you have to reapply after six weeks if you want to get the color.
Similar posts:
How To Dye Grey Hair Without Bleach
Many people tend to ask, "How to dye my hair grey without bleach?" The good news is that there is a variety of solutions to get your hair a lighter shade in natural ways, then you can easily dye your hair in grey. Make use of some home products in dyeing your color grey without bleaching it first.
Honey and essential oils to lighten hair tone
How to dye your hair grey without bleach? You have to apply the natural bleaching method first, then dye your hair.
To lighten your hair tone, you need some ingredients like honey, olive oil, coconut oil, cinnamon, and Cayenne pepper.
How to add the mixture:
Step 1: Take enough amount of extra virgin olive oil and apply all over your dry hair. Then you leave it on your head for about 20 minutes.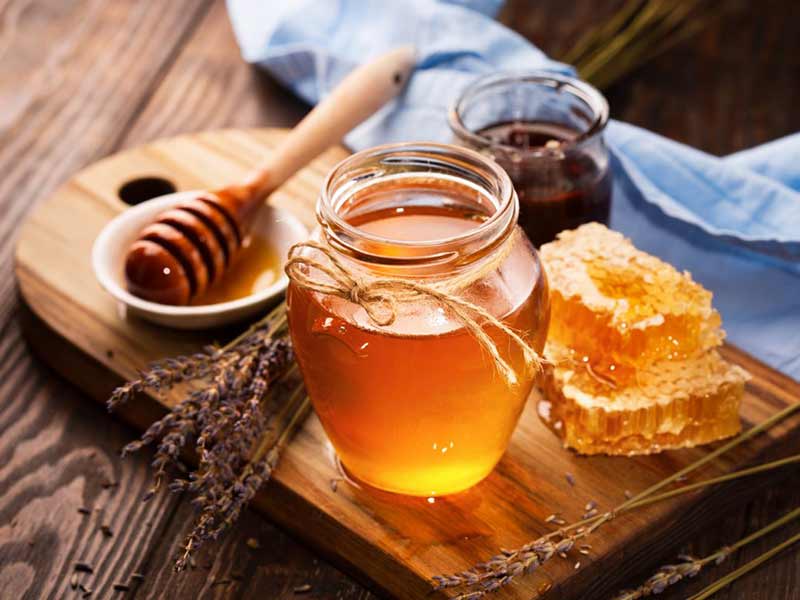 Step 2: Mix honey, cinnamon, and cayenne in a plastic bowl. The amount is up to you. Remember not to use a metal spoon or bowl.
Step 3: Add the mixture that you have created on your tresses and distribute them evenly. You can see the effect after a few minutes.
Step 4: After you achieve your desired lightening, rinse your hair with lukewarm water. Follow with a color-preserving conditioner.
Step 5: Use a dry towel to pat your hair and gently squeeze all excess water. Add coconut oil on your hair and you will see a difference the next day.
Follow these steps, it will lighten your processed hair well with no damage since it is a 100% natural solution. When your hair is in a lighter shade, you can dye your hair in grey quickly. Feel free to dye brown hair grey without bleach, it does not irritate your scalp.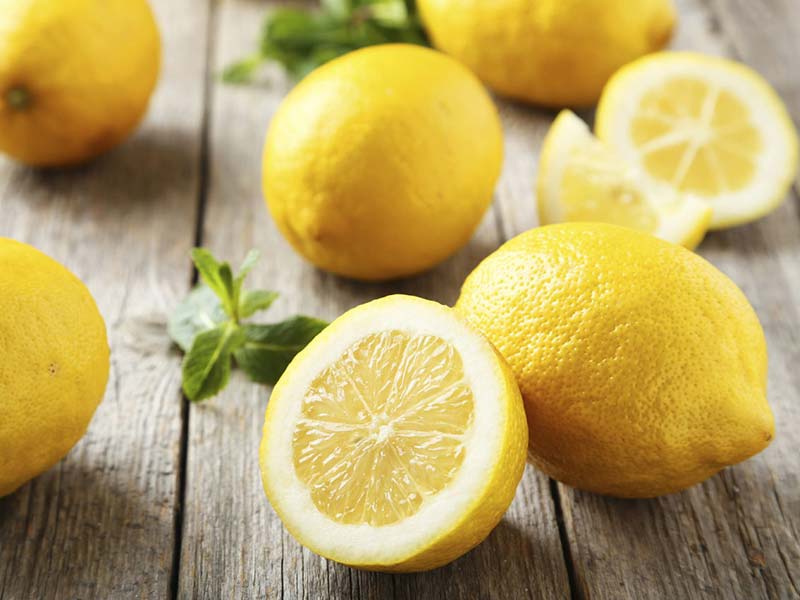 Bleach hair with lemon juice, then dye
Like the above method, you use lemon juice for lightening your hair, then you dye. Being a natural ingredient, lemon juice is applied widely. You mix the liquid and water in the ratio 1:1. Then spray the mixture on your curls, make sure that all hair strands are covered evenly. Sit outside and expose your curls in the sun for 20 minutes or more. Don't forget to apply sunscreen. If you don't want to sit outside, use a hairdryer to blow. Repeat this method every few weeks, and it will lighten your hair tone in a short period.
When you are successful in bleaching hair with a natural method, you can use hair dye to color your tresses. Do the dying process as usual.
Opt for grey hair dye without bleach
You would like to dye afro or hair smokey grey without bleach, use high-quality hair dyes. There are many best products for dying your hair grey, such as Streak 'N Tips, Arsty temporary hair color wax, Adore semi-permanent hair color, Colorista Spray, and so on. These top products will provide the best results, without causing any damage.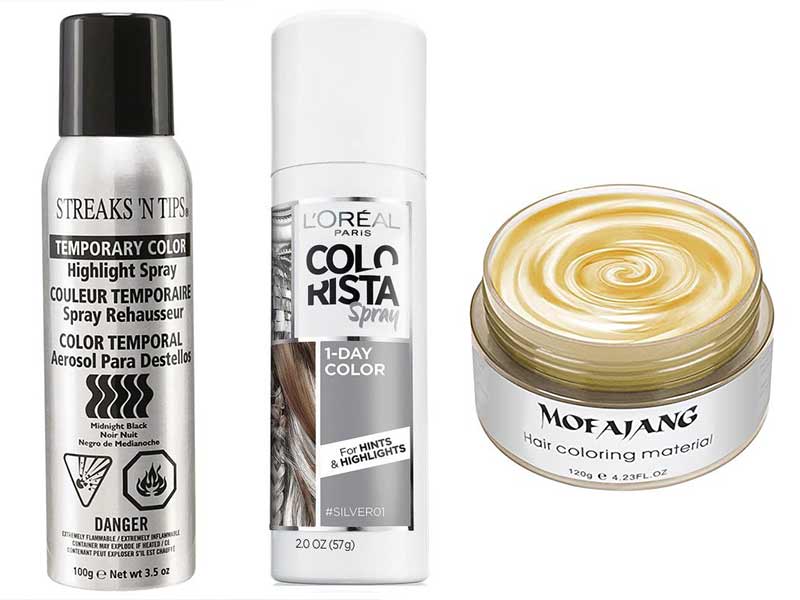 How To Maintain Your New Grey Hair
Besides knowing how to dye black hair grey or charcoal grey without bleach, maintain grey hair is so important.
Use the right shampoo or hair mask
Opt for hair care products that are formulated for your type of hair. Keep in mind that wait for 72 hours before washing. Please use natural and sulfate-free shampoos. Add some conditioner or hair mask to avoid fading.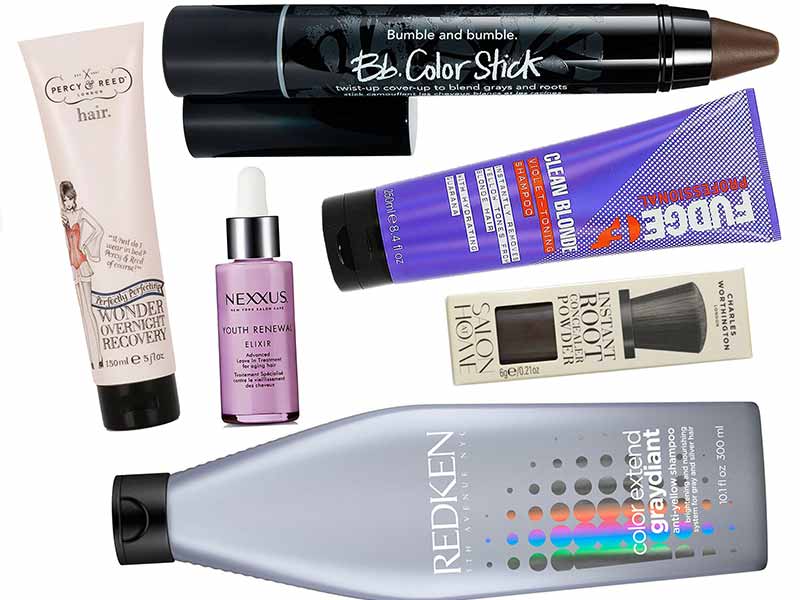 Don't wash the hair with hot water
You think hot water is amazing to you, but it is an enemy of colored hair. It makes your cuticles to open, and the color will be washed out. Try to shampoo your hair with lukewarm water and rinse with cold water after applying conditioner. Finally, cold water will seal all your hair cuticles.
Jump to:
Shampoo less often
Like your natural hair, shampooing new grey daily hair is not good. Regular washing hair removes dirt, but it also washes away natural oils as well as your dye. To keep your hair clean every time, try a dry shampoo as an alternative method.
To Sum Up
No matter what your natural hair color is, you can turn your hair in grey by using some methods above. Hopefully, our guideline on how to dye hair grey without bleach helps you reach the hair color you like. Just feel free to rock grey hair!
In case you still feel unsure about the dying effect, then leave your grey hair here. Go for a wig or hair topper to cover your hair! It's an efficient, quick, and cheap method, too!
Leave a comment below to share with us your feelings or drop us via hotline or email to get instant support.
Have a good day!